Our top 10 tips for single dads planning a holiday with their kids.
While holidays are meant to be a relaxing break, they can end up being more stressful than being at work! Add to that if you're a single dad with a child or two in tow and going away can be a scary proposition!
So, whether you're taking the kids away on your own for the first time, or the thirtieth, here are our top 10 tips for making your single dad holidays a success!
1) Get the Kids Involved!
The first step is to get your children excited about your upcoming holiday. This seems like an easy one, since any time not spent at school is a cause for celebration. But if you involve them right from the start, they'll be building up anticipation in their minds so much, they'll be itching to get on that plane with dad!
Once you've decided broadly when and where you're going, start the planning process alongside them. Get a list of activities, restaurants and sights for that place and let them choose some of the things they'd like to do. Or better yet, let them go do some research of their own to give them a real sense of ownership! To keep it fair (and to keep them from picking half a dozen theme parks and nothing else), let them know that each person going on holiday gets to choose things that they want to do. This will include any museums, learning experiences or anything less traditionally 'fun' that you think they should experience.
Planning a single dad holiday together will provide a great bonding experience, and it'll also establish trust between your little group. If anyone begins to misbehave while you're away, you can gently remind them that this holiday belongs to all of you and you're doing the things you all planned together.
2) Head Somewhere You Know Already If Possible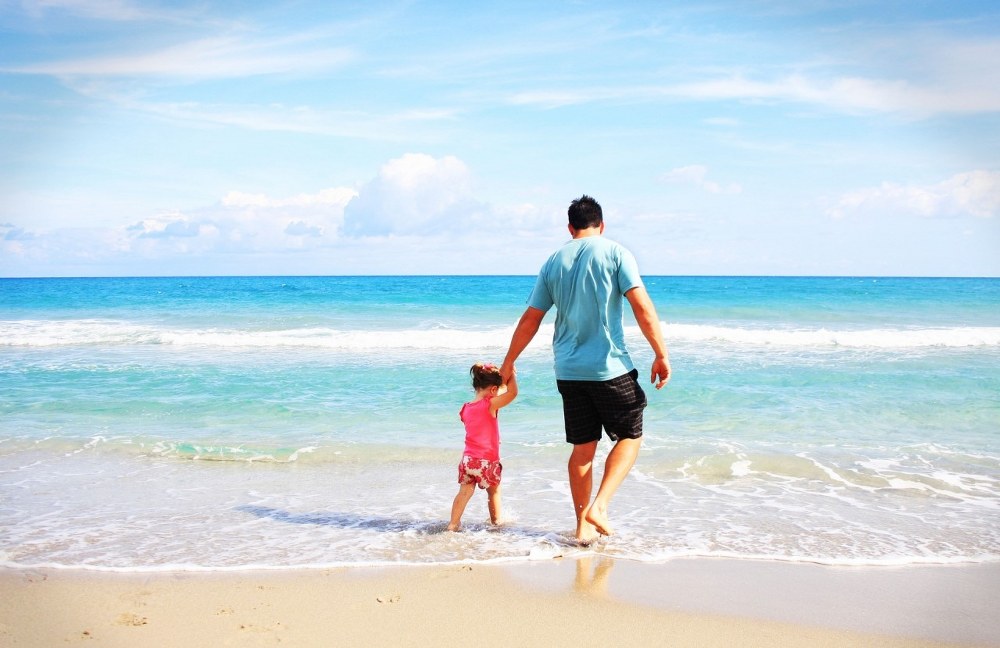 When you're a single dad, or a solo mum, and dealing with restless children without any backup, it pays to be somewhere you know. Yeah, it's great to explore new places and see new sights, but sometimes the familiar can have its benefits.
This tip is particularly useful if you've never been away as a single dad before. If you know the layout of the town, resort and even the hotel you're visiting, you're taking one source of stress away. New places translate to anxiety and fear of the unknown, but if you revisit an old favourite you know exactly where to go and what to do the minute you touch down.
If you and the kids have got your hearts set on somewhere completely new, do as much research as possible. Ask around with friends, scour online forums, and do everything you can to find out the most child-friendly places and attractions for single dads and single mums.
3) Sort Out Any Permissions You Need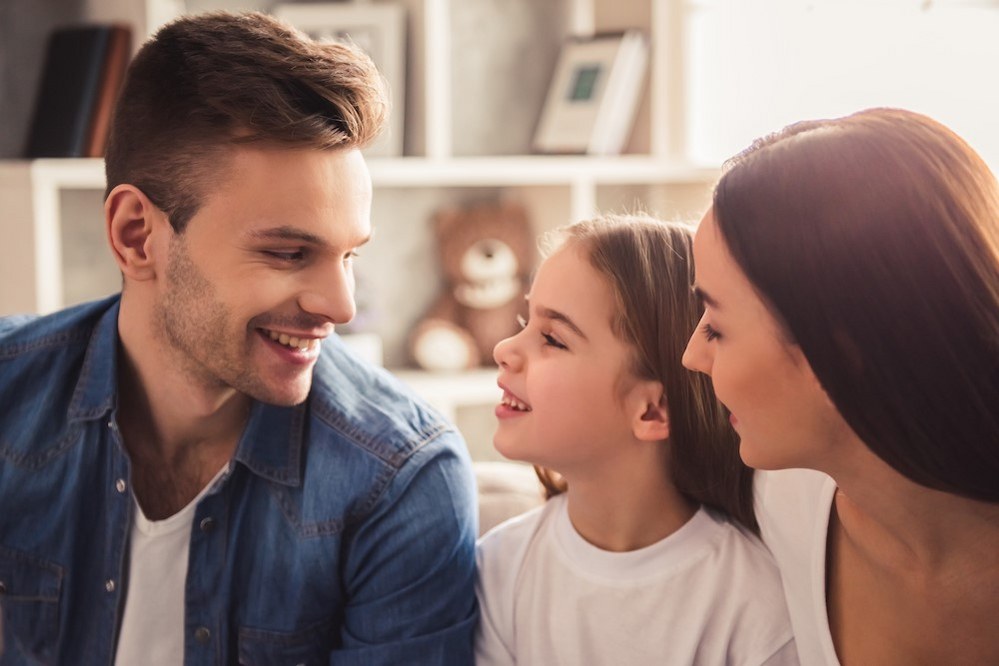 One of the biggest differences when taking your kids abroad as a single dad is the amount of paperwork it requires!
You are legally required to get the permission of everyone with parental responsibility for your children — normally, if you are a single dad, this will mean your ex-partner but depends on your situation. If you're planning a holiday, you more than likely already have permission, but be warned that some countries require you to carry a letter from the other parent. We've even heard in some cases that border patrol wanted to see divorce or separation papers! As a result, we'd definitely recommend checking your destination's requirements through the government website or embassy.
In any case, it's a good idea to organise the following documents in preparation for your trip:
A signed letter from the other parent explicitly agreeing to this particular holiday, complete with their contact details.
The child's birth certification, indicating your relationship to them.
A marriage or divorce certificate if your second name is different from your child's.
4) Book Airport Parking in Advance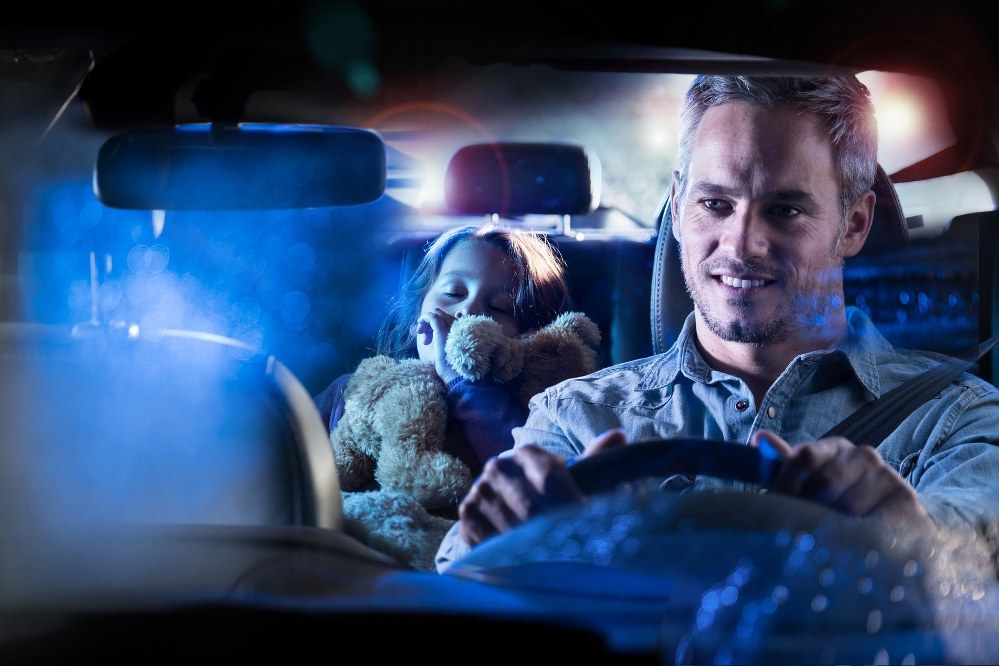 Once you've ironed out all the details of the holiday, it's time to start thinking about things like transport and insurance.
If you're a single dad accompanied by a child or two, things can get pretty hairy if you're not organised. By far the best way to minimise stress on your journey to the airport is to book airport parking in advance. Rather than worrying whether the taxi's going to turn up, or if your train's going to be cancelled, driving you and your family to the airport allows you to be completely in control of your journey. You decide your own timetable, and you're not carrying three suitcases and three bags on and off buses (because you know that you'll end up with everyone else's luggage!).
You can take it a step further by booking meet and greet parking. This is where you turn up at the terminal and let someone else worry about finding a parking space while you head to check-in. Then when you return, your car's there waiting for you as well! It might seem like this will cost a bomb, but by using a price comparison site you can get some real bargains, far better than driving up to the gate and paying through the nose. For convenience and price, you really can't beat it!
5) Pre-Trip Admin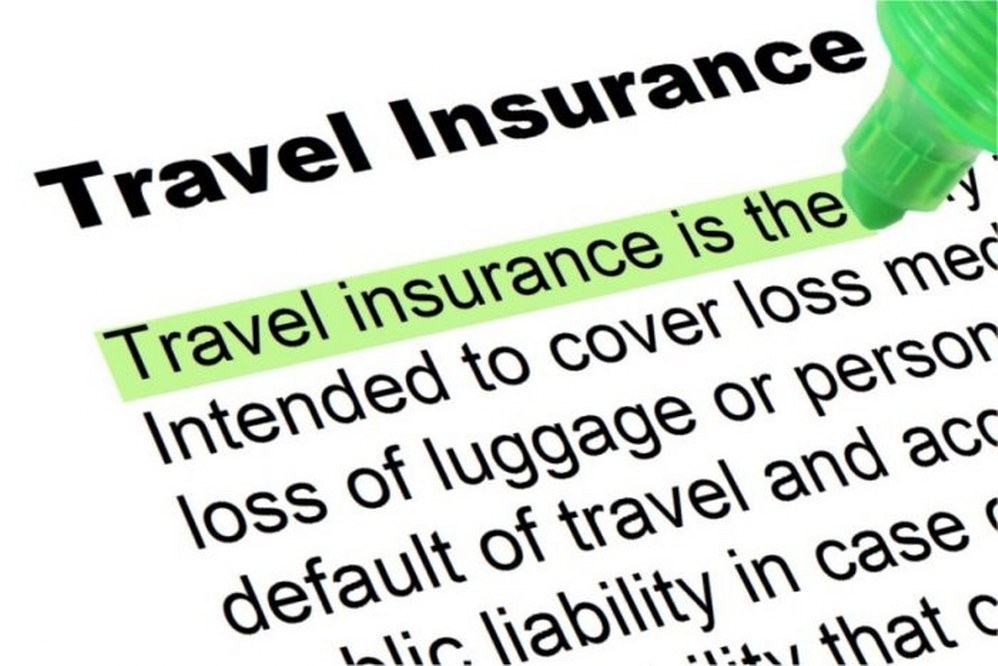 It's nearly time to go away — exciting times — but have you thought about the rest of the admin you have to take care of before a trip?
Travel insurance is an absolute must-have for you and the kids. If you run into any disasters and have to spend any time in a hospital, you don't want a hefty bill hanging over your head and sucking up your holiday spends. Plus, for the relatively low cost of insurance, you'd be mad not to take out a policy, particularly if you'll be engaging in anything active.
Likewise, depending on where you're off to, you may need vaccinations. Check online and with your GP if any are needed before your trip.
Finally, be sure to let your bank know when and where you're going away. As a single dad i.e. the sole provider while on holiday, the absolute last thing you need is your card being frozen due to suspicious activity abroad. Make the bank aware of what you're doing and also take some cash and travellers cheques in case of emergency.
6) Make the Kids Easy to Spot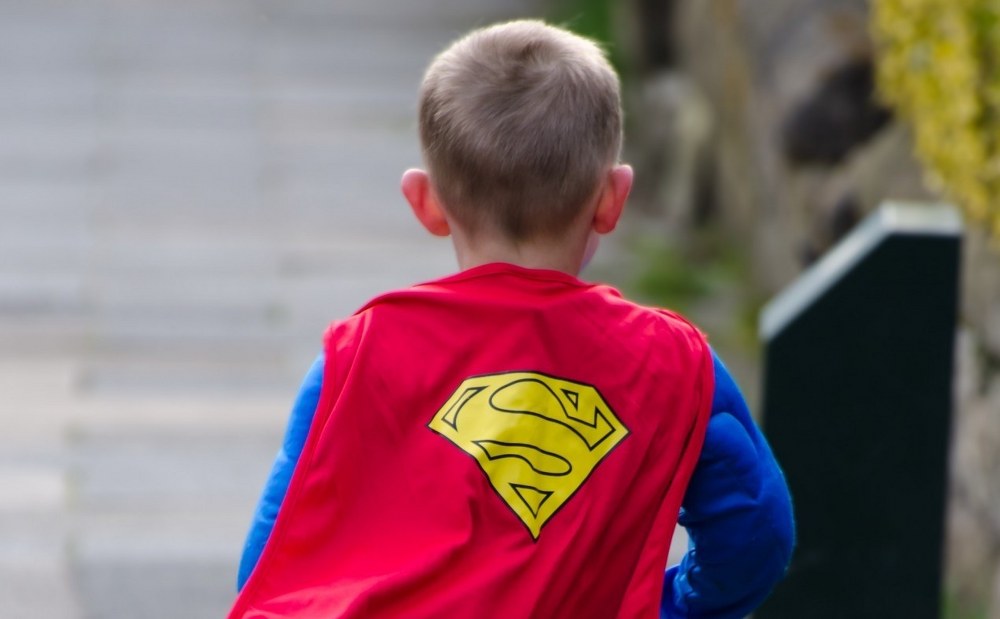 This tip applies both in a busy airport and when you're on the holiday itself. With only one pair of eyes to watch out for your child(ren), it can be tough for a single dad to keep track of them for an entire holiday. To help you make them out in a crowd, try and dress them in a brightly coloured item, or with a recognisable piece of clothing. That way, even if you turn your back for just a second, it should be easy to pick them out.
Another top tip in case the worst happens is to write your phone number on your kids' arms and if they do manage to slip away, they will have a contact number for you should an airport member of staff find them.
7) Pack an Activity Bag & an Emergency Bag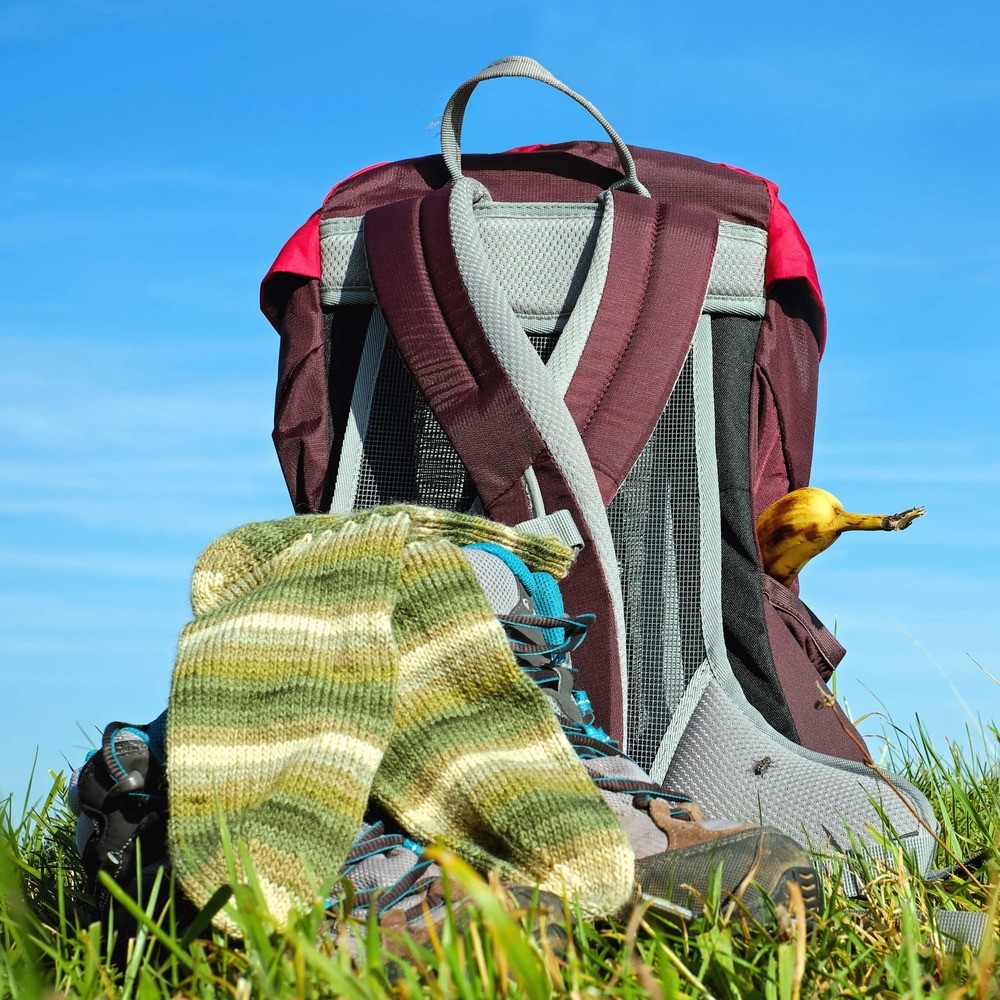 Depending on how young your children are, they might get a hand luggage allowance without really needing to use it. And as a single dad you're going to end up carrying their bags anyway, so you might as well make use of the space. If room allows, pack one bag full of activities and one for emergencies. Now these are useful particularly in the airport, but they have their moments when you're out on a long day trip as well.
The activity bag can include anything that will distract, entertain and occupy your kids to avoid tantrums. This might be crayons, paper, a travel games pad, puzzle books, small toys, books and a DVD player — but basically, it's whatever you know will get you out of a jam when it's tantrum time!
Meanwhile your emergency bag can house medicine, plasters, snacks, water, sun cream, towels and hand sanitizer in case disaster strikes!
8) Don't Forget to Call Home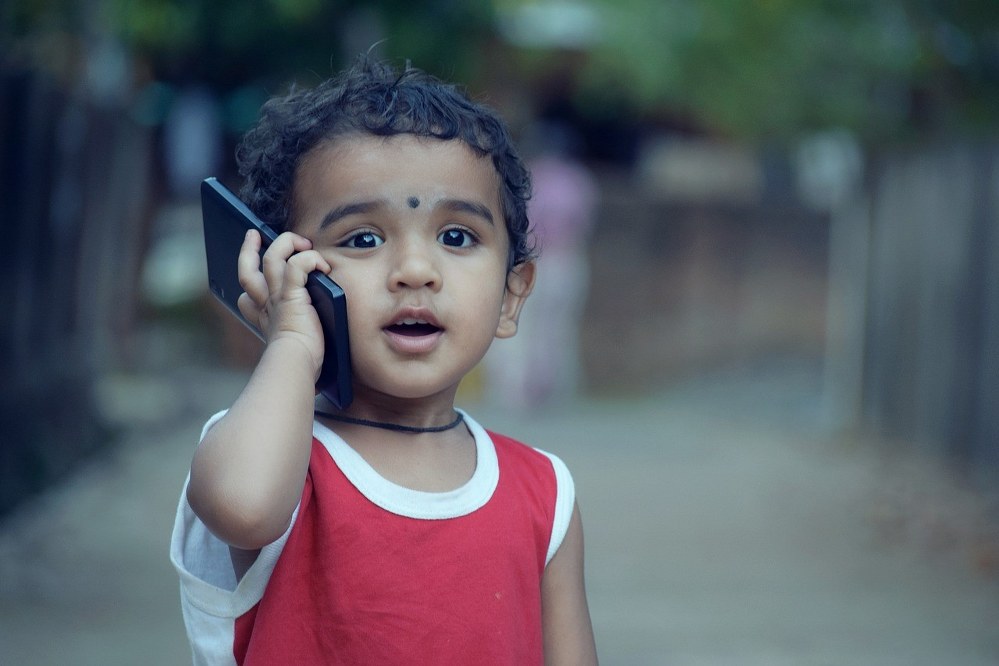 Travel to a far-off destination and getting out of a routine can be overwhelming for some children, so it can be a good idea to bring something to remind them of home. Whether it's their favourite toy or a security blanket, having that little piece of home can be the difference between a fun time and a panicky one.
You could also arrange a time to call home with the other parent. This will let your children speak about what they're up to and let them know home isn't more than a phone call away. And it will also have the added side effect of giving the other parent a source of comfort from being able to hear that their children are happy and having fun.
9) Don't Be Afraid to Ask for Help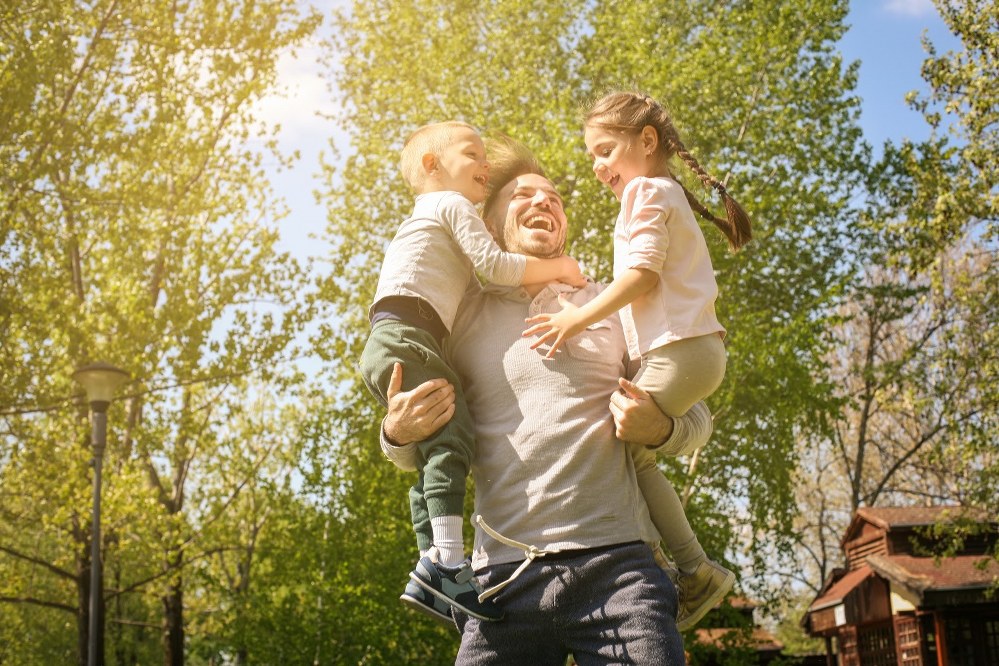 Many single dads — and single parents in general — may feel like they have to do everything alone 'to prove that they can'. But this just isn't the case! You've got nothing to prove as a single dad, and everyone knows you can do it anyway, but there's no harm in making your life easier sometimes, especially on holiday!
If you're relaxing by the pool, keep your eye out for other single parents that you can strike up a conversation with. You never know when you might be caught up in a toilet emergency and have to ask them to watch your other child. Likewise, you can safely put your faith in hotel staff to help you carry something if you're already juggling three bags, a sun lounger and half a dozen beach balls.
And for the ultimate help, kids' clubs are any parent's friend! Drop them off to have fun for a couple of hours without their dad breathing down their neck, and you can catch some rays in peace!
10) No One's Ever Too Old for a Siesta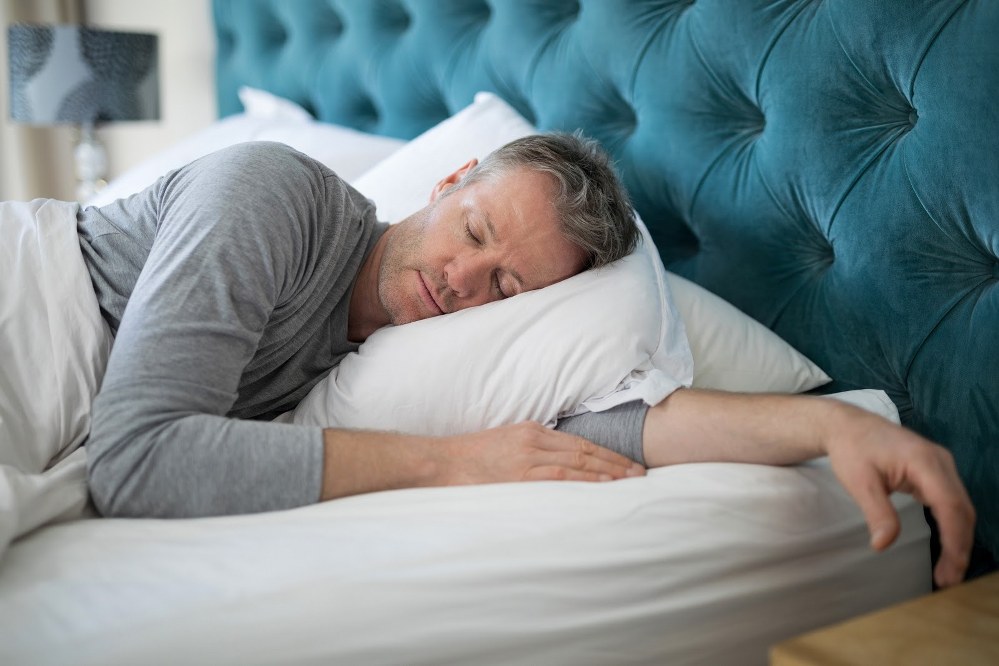 Long days of doing new and exciting activities lead to tired children, as well as dads! So, introduce the idea of the siesta early in the planning process so you're not met with resistance when dad needs a rest on day two. Now, you will definitely hear moans and groans of your little ones not even being tired but give them five minutes and you'll all be out like a light! Just an hour's rest will result in a fully recharged single dad's squad ready to take on the evening much happier!
A holiday as a single dad might require a little more planning and is undoubtedly more exhausting than travelling alone or with another helping adult, but it can be done! Just make sure you are well prepared, from the pre-trip admin to thinking through transport and your day to day routine whilst away. Now enjoy the process of finding your single parent holiday and be proud of doing it all alone!
You can find out more about Single Parents on Holiday here, or if you enjoyed our article, please subscribe to our Single Parent blog !
If you want to share your views, why not follow us or comment via Facebook or Twitter , where we tweet all things #singleparents.