How to have a fantastic single parent staycation this summer
Whilst the UK and the world at large adapt to the 'new normal' that's been thrust upon us all by the blight of coronavirus, the idea of a summer holiday abroad has been put very much on the back burner for most families, including our single mums and dads. Whilst airlines are trying to win us over for a holiday abroad, many single parents feel more comfortable choosing a single parent holiday in the UK this summer – for now anyway.
The issues single parents and families everywhere face, is trying to plan a holiday when the rules regarding overnight stays, even in domestic locations, are still vague at best. As a result, many hotels and holiday homes are unable to open fully, leaving those choosing a holiday in the UK with quite a limited choice as far as accommodation options are concerned – unless they are willing to take a gamble. So, what is the best plan of actions for solo families wanting to plan for the summer?
Have you considered making it a staycation with lots of day trips to local family friendly attractions? There is a world waiting to be explored on your doorstep, that doesn't require you to stay overnight. A "stay at home" vacation doesn't have to involve spending lots of money on travel or overnight accommodation. Your staycation could consist of fun day trips to local attractions or overnight trips to those further afield.
Beautiful beaches
Britain is blessed with a spectacular coastline with some of the most beautiful beaches in Europe. From the South of England to the northern reaches of Scotland, the seaside is never more than a day trip away for many families. The South of Cornwall, the "Cornish Riviera", as it is lovingly referred to by many Brits, boasts some of the most famous beach resorts in England, with endless stretches of sandy shores, pretty harbours and quaint coastal villages. The north coast of Cornwall, on the other hand, is famous for its towering cliffs and seaside resorts, such as Newquay. The hot spot for surfing attracts passionate surfers from all over Europe.
Naturally, for many of us Cornish beaches are out of reach for a day trip or even for a short break. Devon is a little closer for most, whilst Dorset can be done in a day trip from many London and home counties: Check out beaches, such as Blackpool Sands in Devon or Studland Bay in Dorset. A little further east and only quick train ride from London, and you are in trendy Brighton with its famous pebbly beach and fun Pier. For those living in Kent, the beach is never far away: The coastline is dotted with fabulous beaches, from the shingle and sand beach of Sheerness on the Isle of Sheppey to the windswept dune of Camber Sands. If you live in Wales, you are lucky with a mere 150 beautiful beaches to choose from! Those living on the UK's East coast are equally spoilt for choice with some seriously beautiful sandy beaches on the Suffolk and Norfolk coasts. The choice is sheer endless the further north you go: Scotland has some of the best beaches in the UK.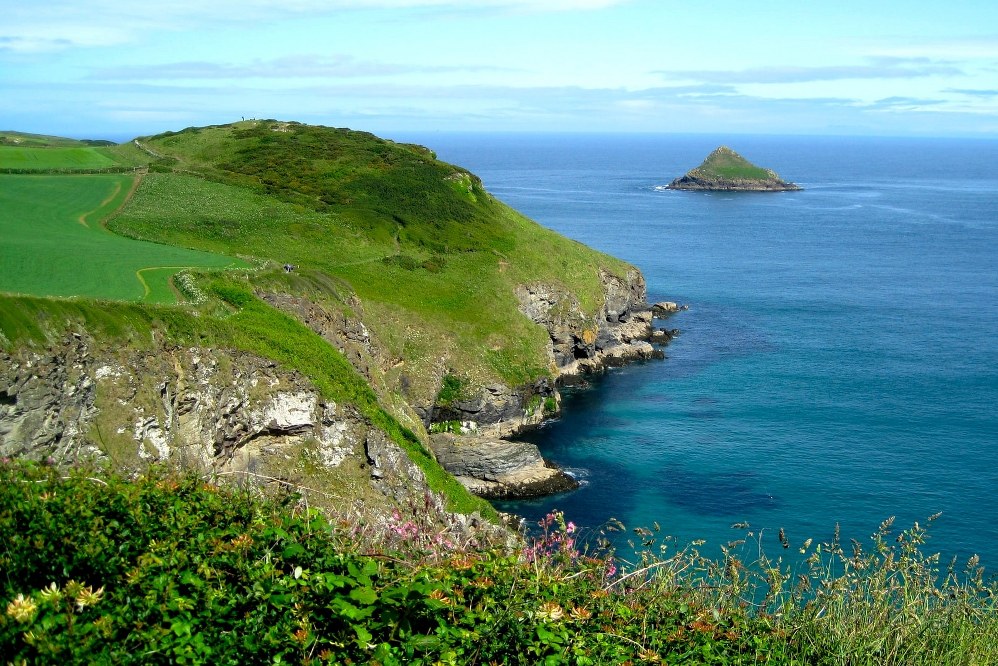 Vibrant cosmopolitan cities
London is one of the most visited capitals in the world and offers an abundance of famous sights, culture, arts and history. Museums and sights keep coming up with new and fun stuff for kids to enjoy, in a bid to attract more families in the holidays. But you don't need sights and museums to be open to enjoy London: Take the kids on a walking tour of London – it's free and will keep you all entertained for hours.
You can get around London easily and fast by public transport. Plus kids under 11 are free on most services, or free if a single parent has a valid oyster card or travel card. If you are visiting with the kids for a day trip, there are regular trains connecting the suburbs and home counties with the inner city districts. Take the Thameslink train from East Croydon to New Cross Gate, and you can be in London in a mere 20 minutes. If you live in the South or in one of the home counties, a day trip to London is a must on your single parent staycation itinerary.
Of course, London is not the only city in the UK worth a visit. Spend a day in buzzing Manchester with its newly revitalized Salford Quays dockyards or go on a day-trip to Birmingham with its network of canals and trendy cafés and restaurants. Bath, a wellbeing destination since Roman times, is another famous city in the UK that should be on any staycation itinerary. Wherever you live in the UK, a great city is never more than a couple of hours away by train.
Beautiful lakes
Did you know that there are more than 40,000 lakes in the UK? The deepest lake, Loch Ness in Scotland, is also the most famous due to the Loch Ness monster, a large marine creature, which according to legend inhabits the lake. The best-known lake region, on the other hand, is the Lake District, which boasts some of the most naturally beautiful landscapes in the world. Its stunning lakes and park landscapes have provided much inspiration for generations of poets and writers. The lake district is also a hot spot for hikers, with a wide choice of well-marked hiking trails through stunning countryside.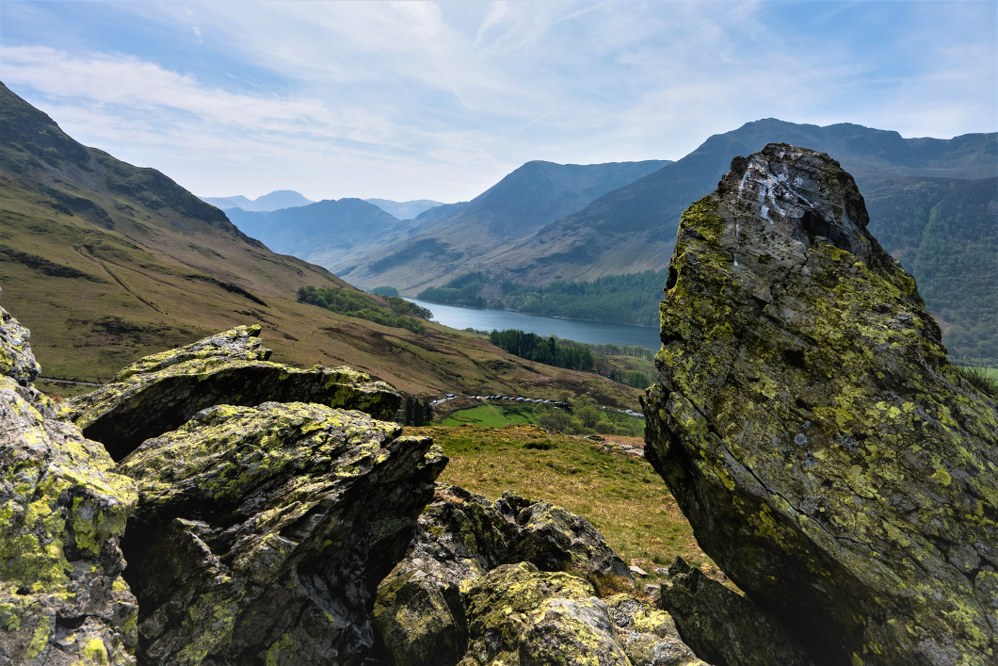 Glorious gardens
The UK is world-famous for its beautiful landscaped gardens which can be found all across the country. They are like paradise on earth for hobby gardeners, horticulturists and anyone appreciating the beauty of nature. Wherever you and the kids are in the UK, you never have to travel far to enjoy a picnic or a leisurely walk in one of Britain's stunning gardens.
London takes pride in UNESCO-listed Kew Gardens, which attracts over two million visitors every year making it one of the UK's most popular attractions. Kew Gardens covers 330 acres in southwest London and claims to have the largest botanical and mycological collection in the world. Other examples of amazing gardens in the UK are the Stourhead Gardens in Wiltshire, Levens Hall in Cumbria, Bodnant Gardens in Wales and Wrest Park in Bedfordshire.
Ancient castles
No staycation is complete without visiting one of Britain's famous castles! England alone is said to be home to over 4,000 castles, all built many hundred years ago and scattered throughout the countryside and coastline reflecting the country's rich heritage. Amongst the most famous castles worth a day-trip are Buckingham Castle, Windsor Castle, Dover Castle, Leeds Castle, Warwick Castle and Bamburgh Castle in Northumberland. There is so much to do for families here, from treasure hunts to jousting festivals – castle owners and trusts never tire of finding new and fun ways to entertain their little visitors.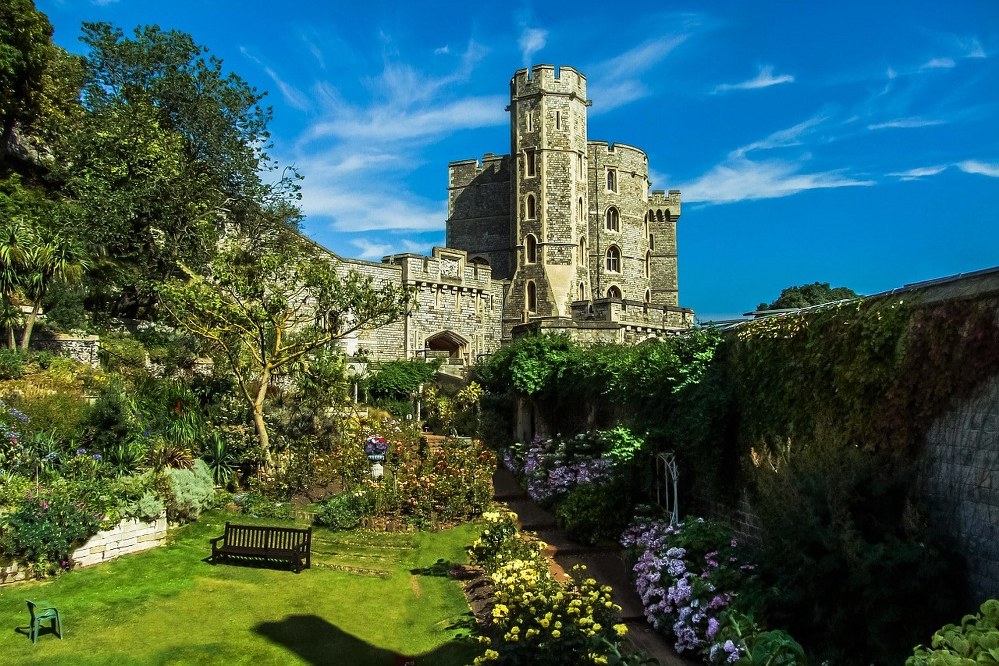 Whether you and the kids are choosing a staycation for health reasons, travel restrictions, or to save up for your post-lockdown dream holiday, getting to know your own country is fun and rewarding. And as an added bonus, your kids will learn more about Britain's geography and history – what better way to educate the kids is there? And while usually we are swamped with tourists from across the world, this year, we can enjoy many sights without the added stress of crowds and queuing. So, go and find out for yourself why Britain is one of the most visited and stunning countries in the world.
If you want to find more Single Parents on Holiday, check out our single parent holidays or subscribe to our blog.  For more single parent holiday ideas, check out these articles from our blog: