A single mum's account of her one parent holiday in Turkey.
I love to take my nine-year-old daughter to different places to visit because I believe that kids learn so much by travelling.  So last year when she was eight years old, I took the decision of booking a one parent holiday to Turkey. I go to Turkey every year with a girlfriend, so I am familiar with the area – Antalya – that I wanted to take her to. I even booked the same hotel where we normally stay. Although I am adventurous, I wanted to keep some familiarity on our one parent holiday.
When I mentioned that I was going to Turkey a few people asked me why I would take my daughter to a country with a high-risk of terrorist attacks (and solo too). My simple reply was 'Have you seen what's happening in Europe these days? We are more at risk from terrorism here.' My daughter really enjoyed her mum and daughter holiday in Turkey, and I want to offer some tips for single mums travelling solo because being a single parent shouldn't stop you from going on adventures such as this one!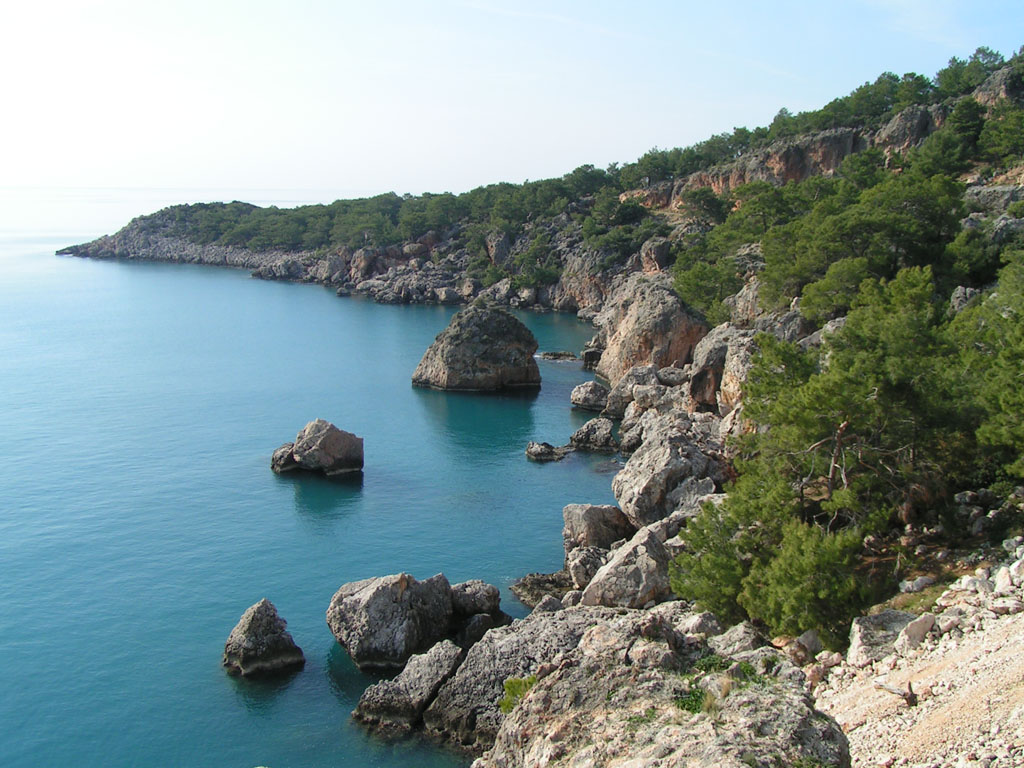 How to book your one parent holiday
Normally, if there is a cheaper way of booking a holiday then I will choose that option. However, on my one parent trip to Turkey where I was solely responsible for my child, I wanted to be sure that there was someone contactable throughout my stay, in case I wanted or needed to come home early. Although holidays can, at times, be more expensive when you book them with a travel agent – as opposed to booking hotels and flights separately – there are benefits to this, too:
When I booked our one parent holiday through a high street travel agent, there was a rep that would visit the hotel a few times a week. She would organise day trips, sort out any problems with the hotel and I was even able to book extra luggage home via the rep. Another rep was at the airport to direct us to the correct coach for our hotel and give us any relevant paperwork.
A lot of single parents suffer from anxiety, especially when they travel solo with their children. They are the only responsible parent and they worry that something might go wrong. It's natural to feel like this and despite having travelled all over Europe with my daughter, I still worry about travelling on my own with her so booking your one parent break with a travel agent or tour operator can put your mind at ease.
Another benefit of booking via a travel agent is that they often offer very good payment plans to help you cover the cost of the holiday. If you're a single parent and as rubbish at saving up like I am, then this is a brilliant option for you to take. Sometimes you don't even need to pay a deposit. Payments are split equally over the number of weeks you have left until your holiday and your last payment is debited from your account one month before you travel. If you take this option, you have in actual fact longer to pay for the holiday thus making each payment more affordable. Booking your one parent holiday through a travel agent also means that all the different parts of your booking are in one place.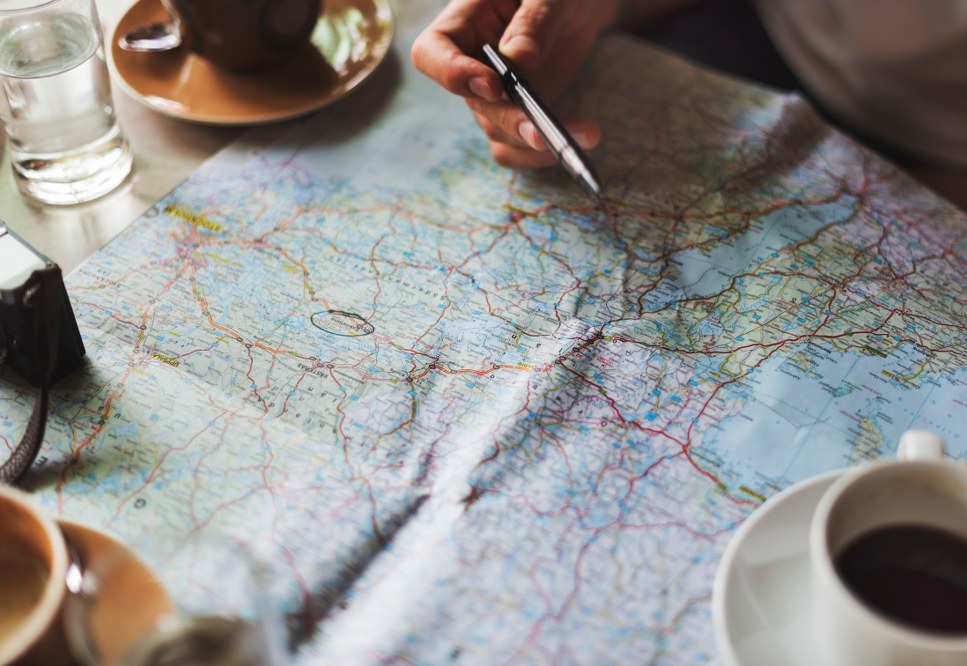 Be adventurous whilst staying safe on your solo travels
As I have previously said, I like to educate my daughter through travel so when I took her on our one parent holiday to Antalya, in the southern part of Turkey I wanted her to learn about Turkish history and culture. And so I booked a domestic flight to Istanbul for the day. Even now, when I look back, I think it was an amazing trip to take her on. Not everybody is this adventurous. You need to have the confidence to go off the grid for a day and you need to ensure that you take precautions:
Make the hotel and your family/ friends back home aware of your plans so they know where you are and why you won't be contactable for the day. Make sure you book trips through reputable companies that have good online reviews or through major companies. I booked our domestic flight with a major Turkish airline called Pegasus, so although I didn't know yet what I was going to do on the day, I did have the security of knowing who I had booked with. Book any taxis or transport in advance and make sure you know who is picking you up and where they are going to drop you off.
Going on a day trip like this is often more affordable if you book it whilst you are in the country. Book your excursions through the hotel or travel agent if you can because they will recommend places to visit and are likely not going to risk their reputation by suggesting somewhere that isn't proven to be popular with their clients. If you are going to be adventurous, there are a few things to remember. If you're going to a major city, for example, pack clothes other than beachwear. Not dressing appropriately can be seen as disrespectful, and you will not be permitted entry to some sights, such as mosques and museums, if you are wearing short skirts and strappy tops, no matter what the temperature outside might be.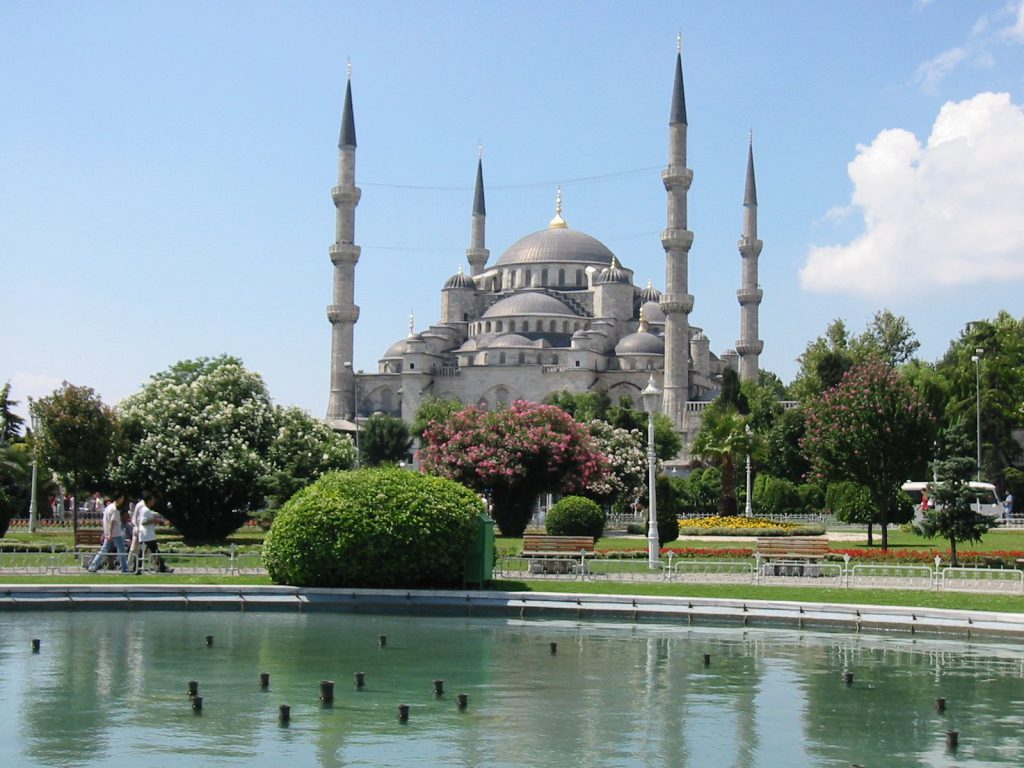 Book extras to make your one parent holiday more comfortable
Booking extras when you go away is really what helps to make your single parent holiday enjoyable as well as comfortable. I know that this can be difficult if you are on a budget, but once you have booked your holiday, you can add the extras in the months coming up to the date of your travel. I always book the basic package for my holiday and then add things like extra luggage and flight meals as and when I can afford them. Don't bother with booking flight meals if your flight is at night. There is nothing worse than being woken up for food in the middle of the night and you could equally grab some amazing meal deals at the airport from places like Boots, after you have gone through security.
One holiday extra that I always book is taxi transfers. This might sound extravagant but they are actually affordable. After a long day making your way to the airport, endless queuing and a few hours on a plane, nothing beats the sight of your private taxi driver waiting for you at the arrival gate! If your airport transfer is not already included in your package, don't book it as an add-on with your travel agent. Instead, look on websites such as Tripadvisor to find an inexpensive local taxi company and check its reviews. Local cab companies are very competitive, and you can often get cheap airport transfers if you book this way. If you reserve through your travel agent, you will often pay double for the same kind of service.
Another extra that is worth considering for any one parent holiday is a priority service. For a small fee, you can skip queues at check-in, security and often get on the plane first. This makes the airport experience a lot less stressful when you have children with you. Airport lounges are a good extra to book too, although they can be between £20 to £25 each for which you will get up to three hours of unlimited food and drinks in that time and have a relaxing place to wait whilst enjoying TV and free Wi-Fi. Make sure to book well ahead because the cheaper lounges always go first.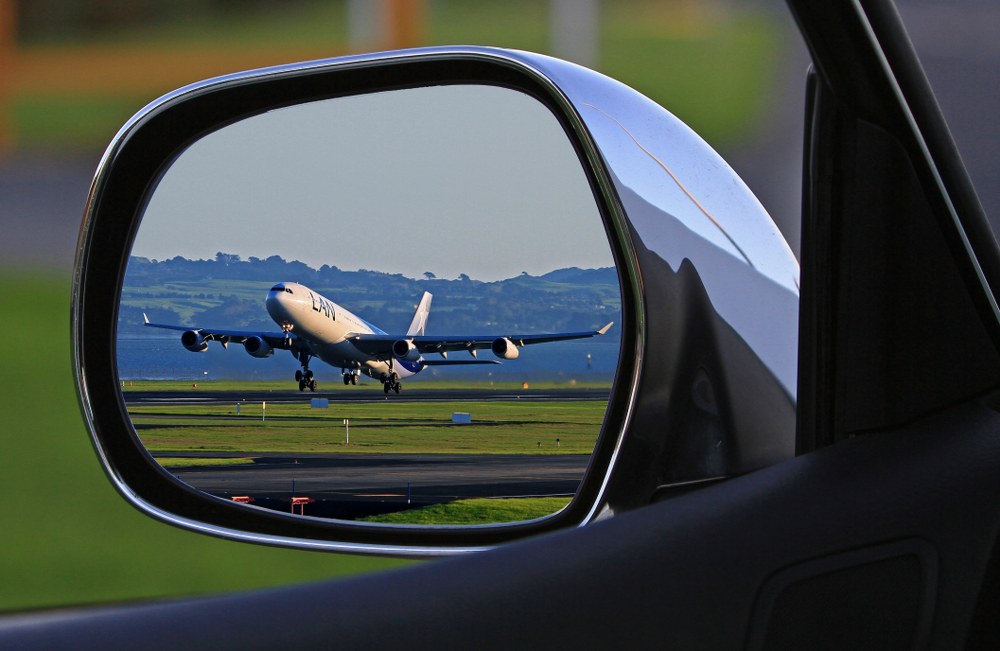 Connect with people before you go
This is so easy these days with social media. I recently booked a trip to Marmaris for myself and my daughter and never having been to the hotel, I randomly posted a picture of it on Instagram with a caption saying that I couldn't wait to get away for 10 days. I used any hashtags that I could think of for the hotel and had many people commenting on the post, saying that they had been, and it was a lovely hotel. I even had people telling me that they were going to be at the hotel at the same time as us. This not only put my mind at rest and made me feel more confident with the choice of hotel I had made for our one parent holiday, it also meant that I knew some of the people going at the same time as us.
You can often find your hotel on Facebook where you can also connect with people or view their holiday pictures. Connecting before your holiday also means making friends for yourself and your kids will be so much easier when you arrive at your hotel. You might even find other families travelling solo with the kids this way. Maybe next year, you will be the person giving advice to a single parent who wants to stay at the same hotel.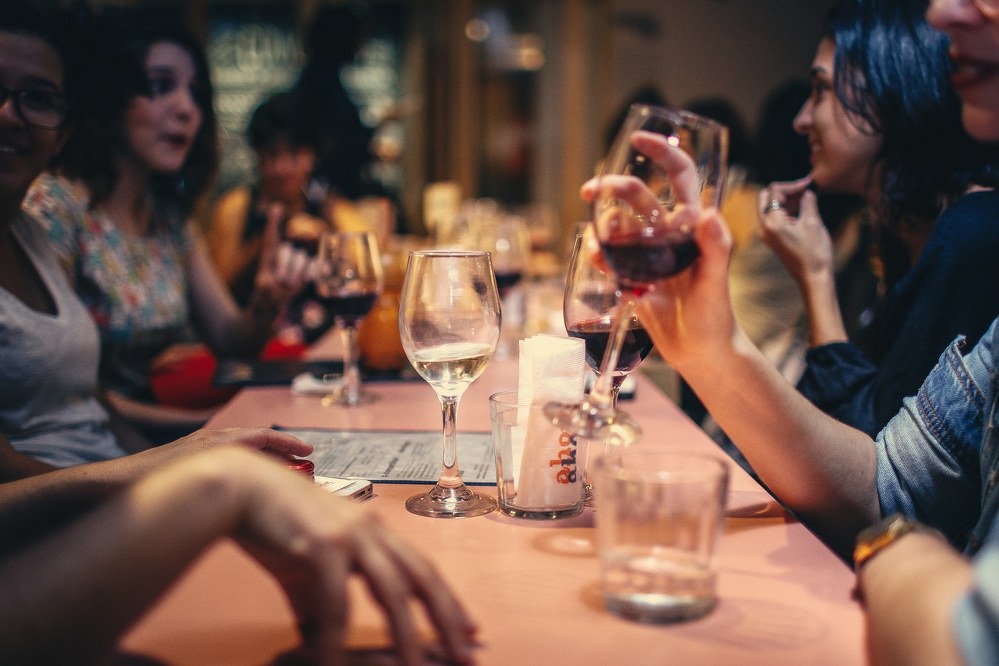 Relax and have fun
You have paid for your holiday, you are on a plane to Turkey, all you need to do now is relax and enjoy your time away. I know relaxing with kids on a beach holiday is difficult because they run around at 100 miles an hour and you have to keep your eyes on them 24/7. But it's all possible if you make the most of hotel-run kids clubs. Check the club out first and make sure you are happy to leave your children there and that they are going to be safe, then talk to your them about it. They will probably be more than happy to go there for a few hours a day and you get some well-needed alone time. But if it goes down like a lead balloon with them, explain that you need some 'me' time too to recharge your batteries.
Holidays are also the time for relaxing rules. It doesn't matter if you keep your kid out until after bedtime because they can sleep in, the next morning. Once, Tilly and I partied until 3 am ! And if you have booked all-inclusive, then you don't need to worry about set meal times too much which will take a lot of stress out of your single parent holiday.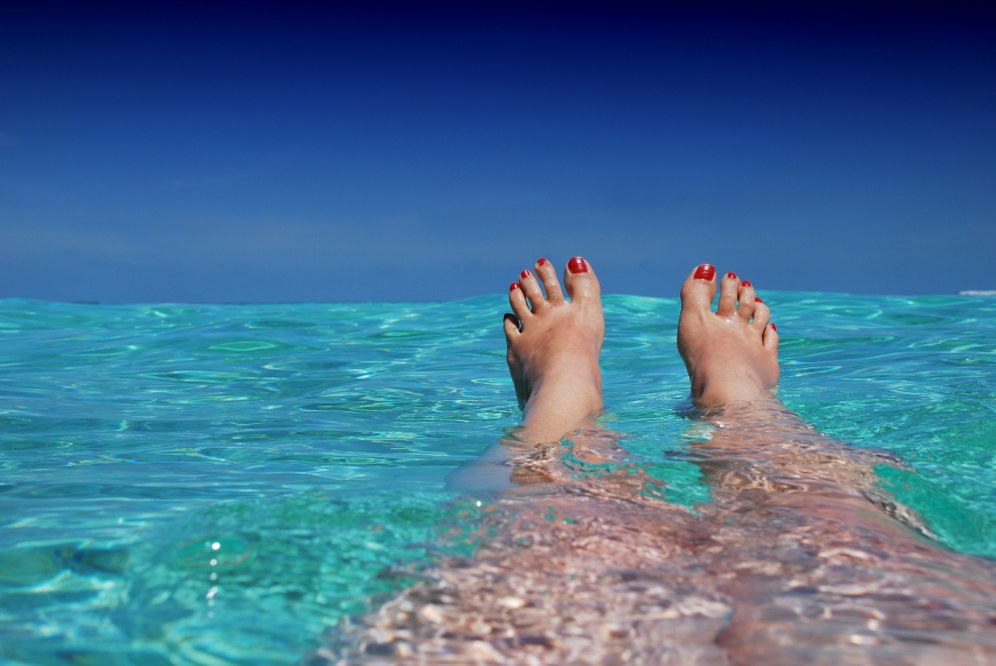 Going on a one parent holiday really can be stress-free and easy to do. There have been so many changes in holidays over the years and the world really is your oyster! Don't ever think that there is nothing you can do. Whether you book a budget holiday in a caravan or an all-inclusive holiday in the sun, you can be sure to find a good single parent deal where you don't have to pay for a second adult in a room or caravan. I know there is the added anxiety when you travel as a single parent, but if you have a good support network around you at home and from your travel agent or tour operator then you will be able to enjoy your solo trip with your child.
Author bio:
My Name is Vicky and I am a single parent to Tilly who is 9 years old. I also have three older children, who I brought up as a single parent, too. I manage to find somewhere to travel to, at least once a month with Tilly, and, so far this year, we have travelled to Aalborg in Denmark, Rotterdam and Paris. I am also a blogger at www.misstillyandme.co.uk a lifestyle blog and at www.tillystravellingtelegram.co.uk where we write about our travels.
---
About Single Parents on Holiday:
For more posts about one parent holidays, single parenting, solo travel and more, subscribe to our blog or follow our blog with Bloglovin.
Other popular posts from our Single Parents Blog: