Check out our list of the latest models for your upcoming ski holiday:
After another somewhat turbulent summer, characterized by travel restrictions and the threat of self-isolation, the team at Single Parents on Holiday is eagerly awaiting the winter season 2021/2022. Many of those joining us on our singles ski holidays have become passionate skiers who know their gear and are keen to find out what's new for 2021 and 2022. Let's have a look to see what's new on the market since we last hit the piste in February 2020 before COVID stopped us all in our tracks:
K2's brand new 2021 Disruption range
The Disruption range will appeal to experienced skiers who enjoy a fast, downhill ride. It consists of a piste collection and an all mountain range and offers great stability at high speed. Built with stealth-like next-level Dark Matter Dampening (DMD), layers of polymer and carbon are laid one on top of the other at contact points. The Disruption series is for anyone looking for a pair of precise, smooth and confidence-inspiring skis, that excels in all snow conditions.
Salomon's QST 99
The Salomon QST 99 Ski is a bestselling all mountain ski, which as the name suggests, can be used in all conditions, from icy pistes to deep-snow skiing. This year it is back with yet another update: A carbon layer is added to its basalt/carbon blend, complementing a core construction of poplar wood and titanium, giving the QST 99 more power and stability than ever before. Salomon has also altered the shape of the ski slightly to perfect turning making the ski nimble, easy to manoeuvre but at the same time giving the skier confidence at high speed.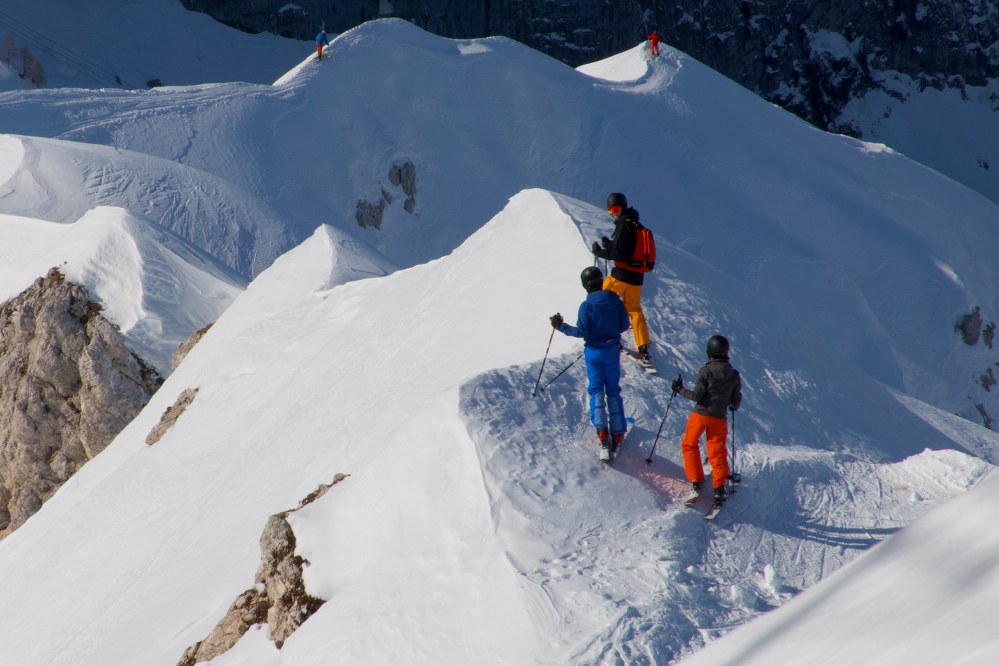 Salomon's QST 92
The QST 92 features the same updates as the QST 99 and more: The new sandwich core construction, with its blend of basalt and carbon fibre running the entire length of the ski, gives the QST 92 a rock-solid platform, ensuring it never disappoints, regardless of the conditions. Whether you're carving icy pistes, torpedoing through trees or enjoying the snow park, this ski will give you confidence on every trail you choose. A fantastic all-rounder.
Atomic's Vantage 97 Ti
With the Atomic Bentchetler and the Shift hugely popular over the last couple of seasons, Atomic is now rounding out the line with updates to its Backland series: Hard-charging skiers should look no further than the Vantage 97 Ti, a great all-mountain ski and good choice for advanced skiers who like to ski to mix up their terrain choice daily. It's Prolite construction is quite unique. A super-skinny chassis built around titanium mesh offers an incredible amount of power and stability without weighing you down. Added reinforcements at strategic points along the ski provide you with extra confidence and stability when moving at high speed. This ski is ideal for all mountain skiers who want to be prepared and able to master any snow condition in style be in on or off piest.
Völkl's M5 Mantra
The Mantra series has been a well-respected all-mountain ski since it was first introduced back in 2005/2006. Since then, Völkl has continued to improve the construction of these skis, now in their fifth generation. The M5 Mantra is a few grams lighter but does not sacrifice the stiffness of a full sheet of metal. It uses a carbon inlay in the tip, with Titanal on the tip and tail perimeter ensuring you enjoy a smooth and effortless ride. It should be noted that it is not the best ski for deep powder or moguls. This ski is great for anyone who likes a powerful and smooth ski in any condition, with a good grip at speed and when turning.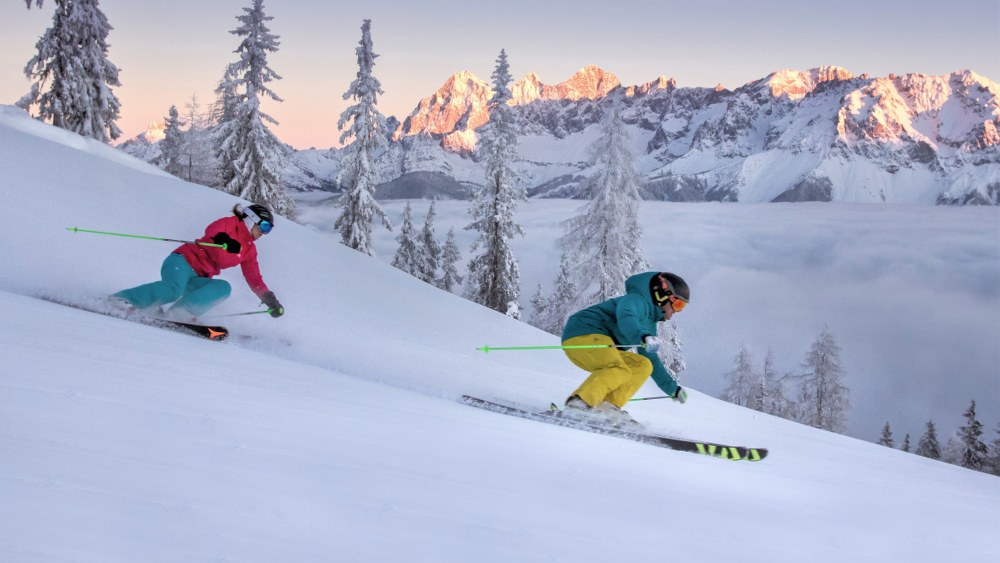 Völkl 90Eight
The Völkl 90Eight is one of the most versatile skis in Völkl's line-up. The ski is well- known for its stability in carving. Inside, a stable lightweight and responsive poplar and ash wood core is reinforced with carbon stringers running the length of the ski, while extremely thin, folded layers of glass improve power transmission and edge-to-edge transitions. More of a cruiser than most of Völkl's skis, this ski manages bumps, crud and tracked-out powder with ease—and is not wobbly at speed. All in all, this ski encompasses Völkl's premier technologies and incorporates them into an inviting, all-mountain package reintroduced for 2021. For a holiday skier who wants to maximise their skiing over the whole mountain the 90Eight has a lot to offer.
Rossignol BLACKOPS 98
Rossignol is saying goodbye to their hugely successful Soul 7 series. The 7 series had been Rossignol's flagship collection for all-mountain freeride skis since 2013. For 2020, however, all-mountain/free ride skis are introduced under the BLACKOPS label. The BLACKOPS 98 was developed in consultations with skiers Parker White and Chris Logan and has excelled in its class for stability. The ski performed outstandingly in variable conditions and at high speeds and could certainly stomp a landing. It is an incredibly versatile ski, fantastic for proficient free riders and all-mountain skiers, deep snow and groomed pistes.
Rossignol BLACKOPS Sender TI
Rossignol spent a lot of time on the somewhat secret BLACKOPS project testing and blending what they learnt from the successful 7 series and the BLACKOPS 98 above to develop its new 2021 flagship model BLACKOPS Sender Ti. This ski does not have a freestyle twin tip but is a directional ski and was designed to replace the Rossignol's 7 series ski, still widely seen on slopes, as the hard-charging big-mountain ski. It is built in a traditional sandwich construction style with a wood core but has dual ABS Line Control Technology. This is an aggressive freeride ski for any type of snow making it a great ski for any holiday skier.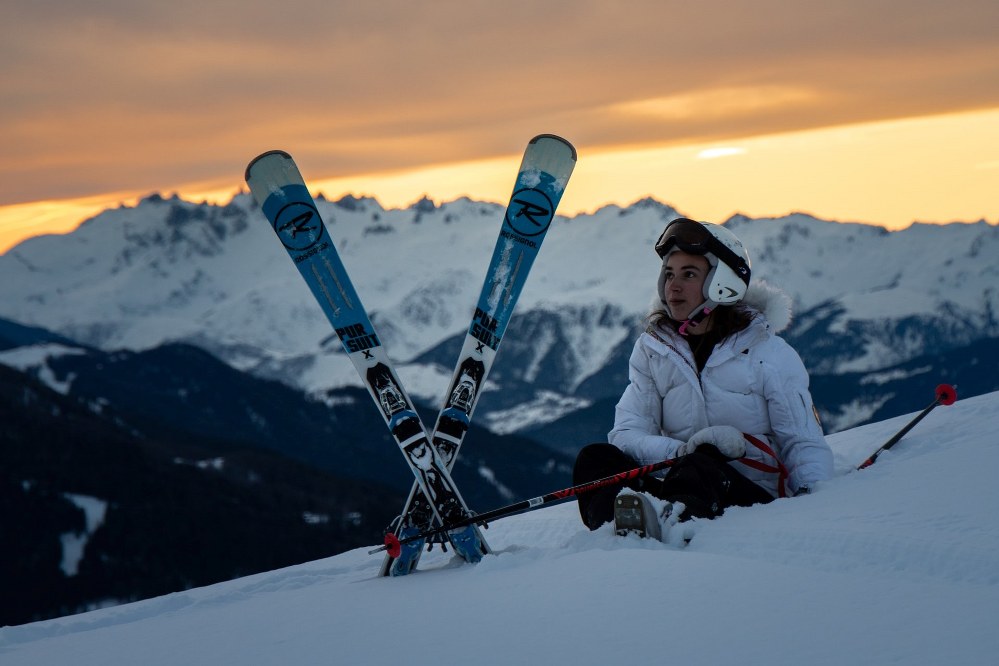 Fischer Ranger 94 FR
The Fischer Ranger 94 FR is the newest addition to the Ranger FR series and offers the same aero shape technology as the Ranger 99 Ti. A slightly convex top sheet that increases torsional stability, durable sandwich sidewall construction and a chatter-reducing carbon nose. This narrower ski will get any on-piste enthusiast's blood boiling for its ability to hold an edge. At the same time, it will intrigue skiers eager to add a tinge of friskiness to their daily frontside routine. In Fischer's FR series, additional tip and tail rocker and near-symmetrical dimensions give an added boost of freestyle feel, maximizing every skier's ability to transition between groomed and ungroomed snowpack. A fun and playful ski for cruising all over mountain giving a good but maybe not the best performance in some conditions.
Fischer Ranger 99Ti
The Fisher Ranger 99 Ti is the update from last year's 98 model and offers the same tried-and-tested features – a poplar and beech wood core, carbon tips and titanium inserts. The slightly wider waist width and altered tip make for better grip and stability as the skier's speed increases. This model is the most versatile in Fischer's range, a real all-mountain ski for an expert skier that prefers skiing off-piste but forgiving enough for an intermediate to use, too.
Unsurprisingly, the choice of skis for the new ski season doesn't disappoint. There are all-mountain models built to perform in any snow conditions, lightweight skis offering great performance in deep snow, and more. Of course, the list list of great new ski models is far from exhaustive: Elan's Ripstick 96 Black Edition, Blizzard's Rustler 9, and Head's Kore series, complete with its new additions, are also well worth checking out.
So, can you resist purchasing a new model for the new ski season? Or have you already tested one of the above? If not, there is always time to try a new set of planks on your next singles ski holiday. Either way, we look forward to seeing you all once again on our solo ski holidays!
About us:
To find out who we are, go to Single Parents on Holiday's About us page or check out our singles ski holidays 2021 and 2022 – ideal for singles over 40, single parent empty nesters, ski novices and passionate pros: 
singles ski holiday on the Hintertux glacier: A solo ski trip to the only glacier in Austria with year-round skiing (departing 30 October 2021). We are staying in a wonderful 4-star hotel with spa over two floors, swimming pool, fitness room and squash court, in walking distance from the slopes.
singles ski holiday in Schladming: Join us at our all-time favourite Austrian 4-star hotel in famous Schladming for 5 or 7 nights (departing 12 March 2022), with double rooms reserved for single occupancy, heated outdoor pool and spa.  Our hotel is only 5 minutes on foot from the slopes.