Our favourites from Snowplaza's top rated ski resorts:
Skiing might seem like a distant memory since the ski season came to an end but for those who caught the ski bug, it's about to get exciting again! But how do you choose where to ski in 2020? There are so many factors to consider and too many resorts to choose from.
Snowplaza has asked 31,000 skiers and snowboarders from all over Europe to vote for the best ski resort of 2019. We are not surprised that some of our favourite ski holiday destinations are on the list. To help you find the best ski resort for your 2020 ski holiday, we have picked our favourites from Snowplaza's list of top ski resorts 2019:
Kronplatz, Italy
Kronplatz is the overall winner of Snowplaza's 2019 survey. The ski region is relatively low, but you won't need to worry about the altitude as all pistes have snow cannons supplementing natural snow to guarantee the best skiing experience. Kronplatz consists of three ski areas, Bruneck-Brunico, St. Vigil-San Vigilio and Valdaora-Olang which all have their own character.
So, what earned Kronplatz its position as the best ski resort of 2019? The ski resort covers a total of 115 kilometres of pistes, offering a wide range of runs suitable for skiers and snowboarders. With a total of 55 kilometres of blue runs, wide runs with hardly any trees and a stunning panorama, the ski region is a dream come true for beginner and low intermediate skiers. The ski resort's size, its wide pistes on the sunny plateau and the long runs down into the valley ensure that even the most seasoned skier will never get bored. Ambitious skiers and snowboarders can test their courage on the Black Five: Sylvester, Herrnegg, Pre da Peres, Erta and Piculin. For anyone who is not a downhill skier, there are beautiful cross-country trails in the valley, as well as hiking paths through the woods.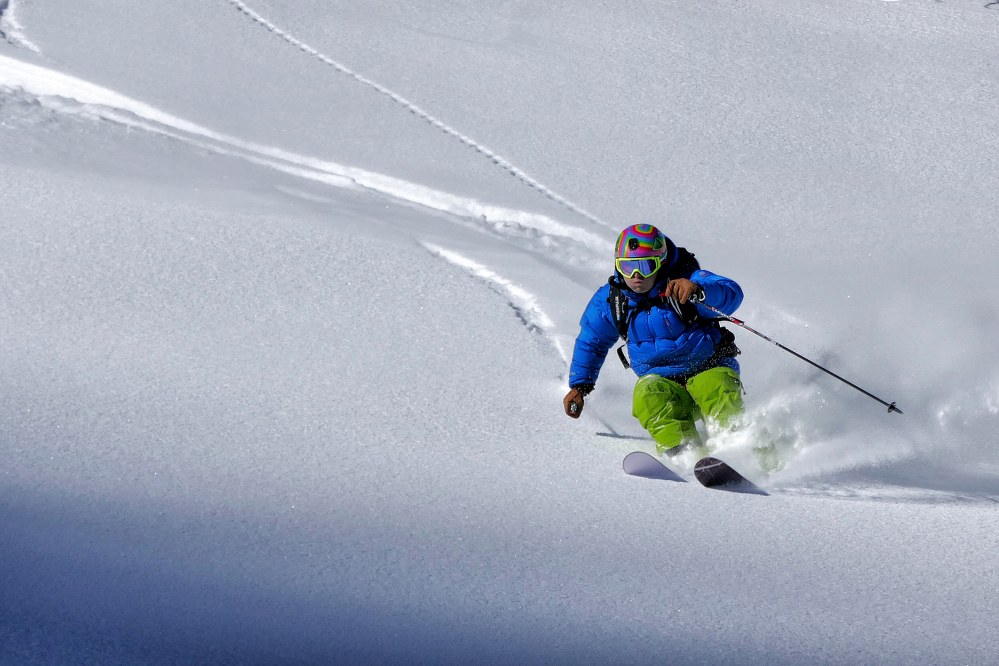 Val Gardena, Italy
We were not surprised that Val Gardena scored second place again in the 2019 survey of the best ski resorts. Located beyond the Sella Pass and Gardena Pass in southern Tyrol, in Northern Italy, Val Gardena is a valley in the majestic Dolomites mountain range, a UNESCO World Natural Heritage Site of outstanding beauty.
The ski region is impressive, with more than 175 kilometres of pistes and 83 lifts. It forms part of the Dolomiti SuperSki, the biggest ski carousel in the Alps with a total of 1220 kilometres pistes. Val Gardena offers great skiing for all levels of abilities. The resorts of Ortisei, San Christina and Selva form part of the Val Gardena ski region and are accessible with one lift pass. The ski region is also well-known for the amazing Sella Ronda, an impressive 40 kilometre long ski trail through the Dolomites, which you can ski clockwise or anticlockwise.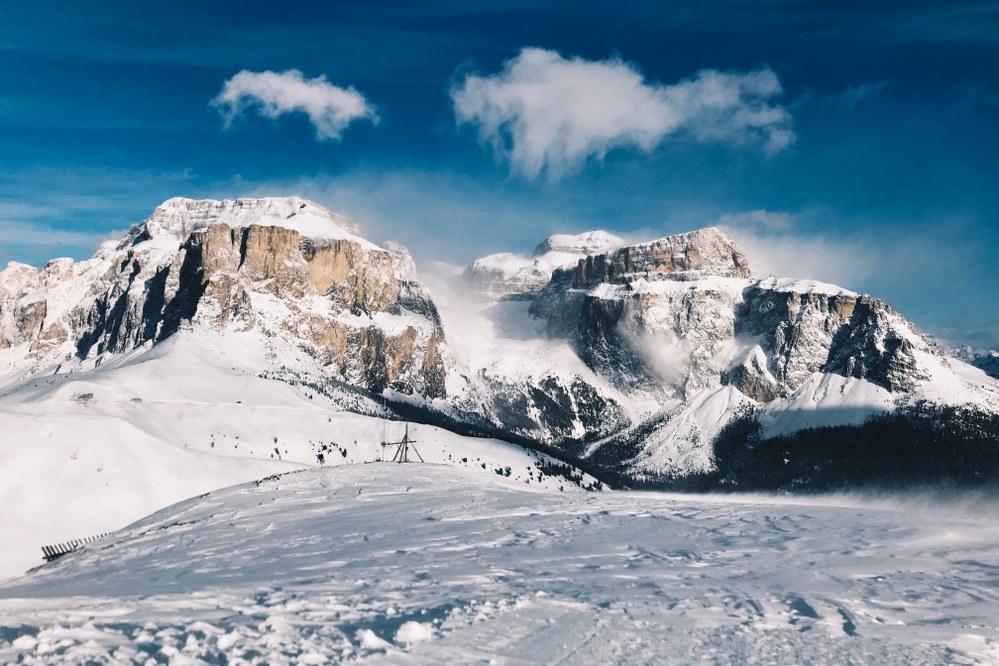 Les Trois Vallées, France
Les Trois Vallées in the French Alps, the best ski resort in 2018, has dropped from the top spot to 7th place in Snowplaza's list of top ski resorts of 2019. It connects the ski resorts of Courchevel, La Tania, Brides Les Bains, Méribel, Orelle, Les Menuires, Val Thorens and Saint Martin De Belleville to form one of the largest connected ski regions in the world.
With 600 kilometres of pistes across 8 ski resorts, the pistes feel never crowded. The region boasts more than 200 lifts to ensure that you spend most of your time skiing and not queuing, so you better get fit for the ski season as there won't be time for rest. The most famous resorts in the Trois Vallées are Courchevel and Méribel. The majority of pistes are above 1,800 m, and due to their altitude offer great snow conditions from early December to the end of April. Nevertheless, the ski area has 1,200 snow cannons making it one of the most snow sure ski regions in Europe.
Val Thorens is the highest resort of the Three Valleys. The village is located at an altitude of 2,300 metres and is the highest ski resort in Europe, so you can ski powder snow until May. With pistes suitable for all levels, from beginner to the very advanced skier, Val Thorens offers unforgettable skiing in a friendly and relaxed atmosphere. From every ski resort, lifts will take you up to high altitudes in no time at all for fantastic skiing and snowboarding. Every skier and snowboarder, regardless of their budget and/or level, will find their ideal ski resort for 2020 in Les Trois Vallées.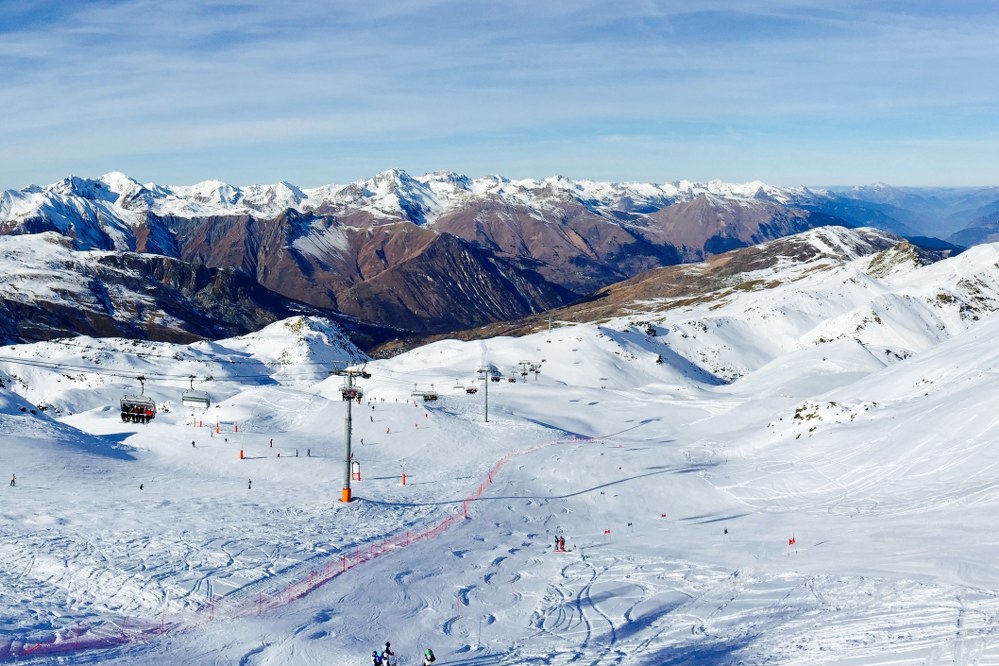 Saalbach-Hinterglemm Leogang Fieberbrunn, Austria
The region has just made it into the top 10 for the first time, namely to place 9 and there is a reason for it: Due to the addition of the popular snowboarder's paradise of Fieberbrunn in 2015/16, the aptly named Ski Circus Saalbach-Hinterglemm Leogang Fieberbrunn is now one of the largest ski resorts in Austria. With a total of 270 kilometres of runs, it offers unrivalled variety for skiers of all levels. And with its numerous snow parks, flood lit skiing and tobogganing, the ski region is undoubtedly one of the best ski resorts in the Alps for your 2020 ski holiday.
If you fancy the idea of skiing for 7 hours without doing the same piste twice, try the Skicircus Challenge, a challenging circuit of 65 kilometres that will take you around all 4 ski resorts.
Saalbach-Hinterglemm Leogang Fieberbrunn is also famous for its many mountain huts. More than 60 rustic huts offer popular Austrian delicacies to help you recharge your batteries for your next run.  And for anyone who likes to party after a day on the slopes, countless bars and clubs invite to chill out over a few drinks or dance the night away.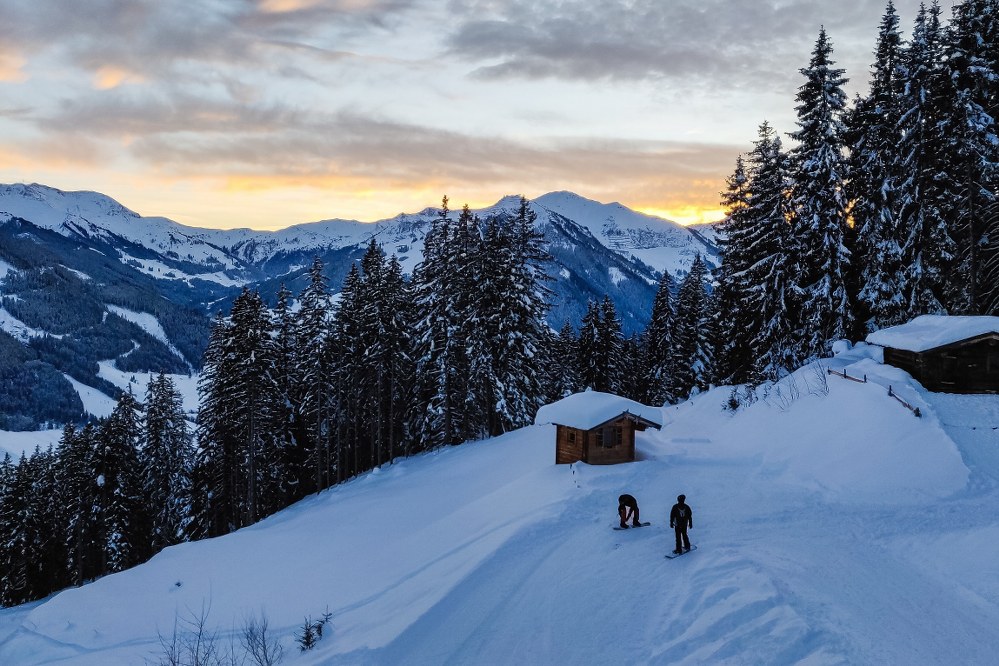 Seiser Alm, Italy
In place 13 of the best ski resorts of 2019, Seiser Alm, also known as Alpe di Siusi, is part of the Dolomites and the highest Alpine plateau in Europe. In our view, this is the best ski resort 2020 for beginner and low intermediate skiers with its great choice of mainly blue runs. Seiser Alm also offers the best guarantee of snow in the Dolomites due to its high altitude and the east-west orientation of the Dolomites.
Snowboarders and freestylers will enjoy the King Laurin Snowpark where they can show off their skills. For cross-country skiers, the Alpe di Siusi is a true paradise with an 80 kilometre network of ski trails stretching across the high plateau.
With 300 days per year of sunshine, amazing views of the impressive Dolomite peaks, lovely mountain huts serving delicious Alpine dishes and Italian cuisine, Seiser Alm is hard to beat!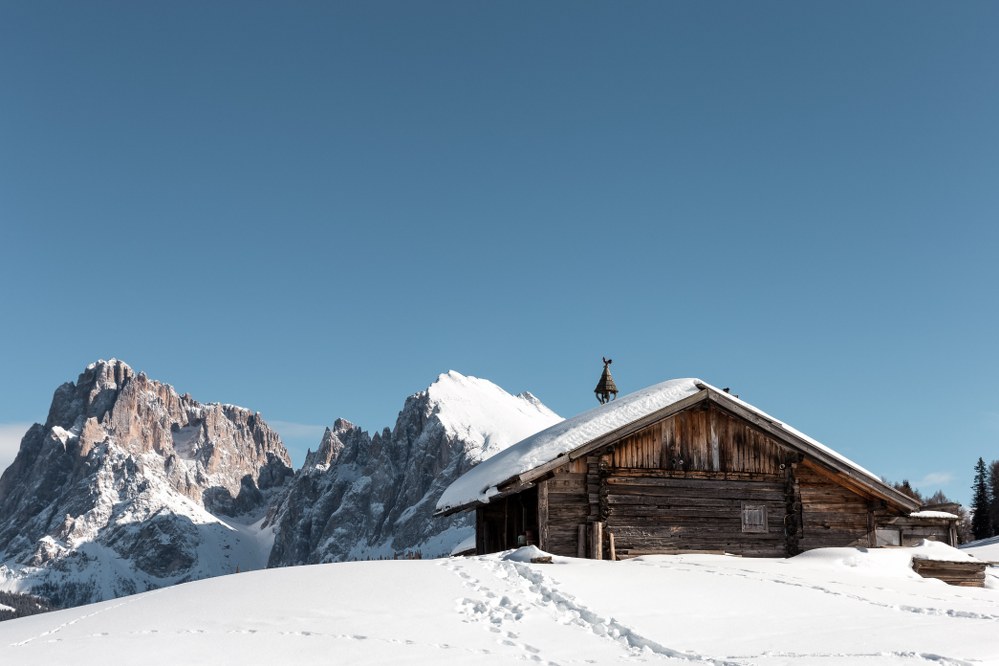 SkiWelt Wilder Kaiser-Brixental, Austria
The largest interconnected ski area in Austria has made it to number 14 of Snowplaza's list of the best ski resorts and deservedly so. The ski resort is great for mixed ability or family skiing, with some beautiful easy to medium difficulty red slopes and countless ski huts scattered about. Kids facilities are excellent in Wilder Kaiser-Brixental, snowboarders are catered for and there are plenty of modern snow cannons to ensure skiing until late in the season.
With 280 kilometres of prepared pistes, 90 modern lifts and 81 family-run huts covering nine ski resorts, as well as three floodlit toboggan runs you are spoilt for choice at the Wilder Kaiser. SkiWelt is easily reachable from Salzburg, Innsbruck or Munich airport.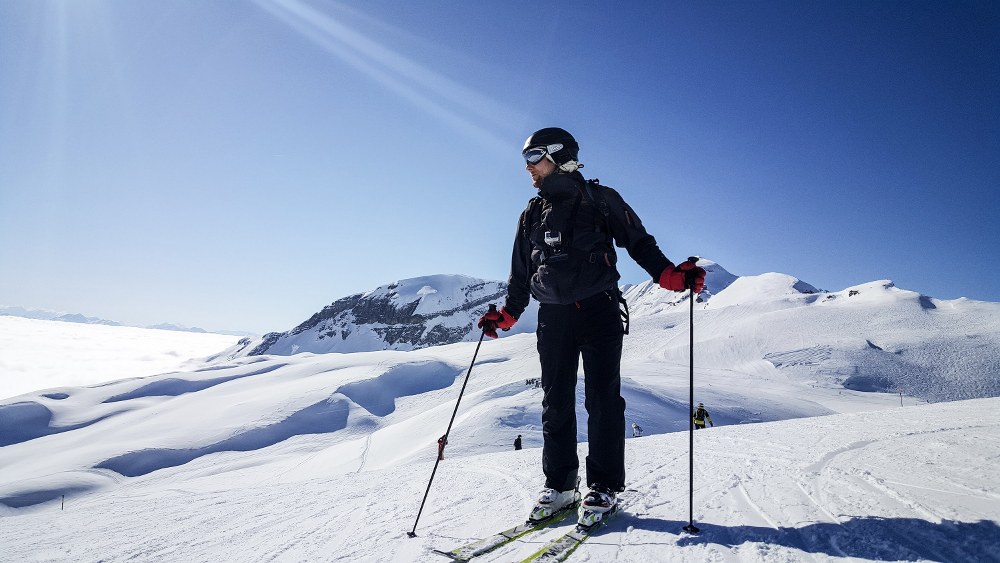 Schladming-Dachstein, Austria
One of our all-time favourites and a fixture of our annual solo ski holidays programme is next on the list in spot 15: The winter sports paradise of Schladming-Dachstein is located between the imposing south faces of the Dachstein Glacier and the Schladminger Tauern Mountains.
The ski region is famous for its 4-Mountains Ski Circuit (made up of the Hauser Kaibling, Planai, Hochwurzen and Reiteralm mountains) and the Dachstein glacier guarantees skiing until the end of April. With over 200 kilometres of prepared pistes and 44 modern lifts, skiers of any ability will be spoilt for choice here. The area is also popular with cross country skiers with no less than 350 kilometres of ski trails, some of them flood-lit. Schladming-Dachstein is a ski region with lots of options, for every winter sports fan.
Schladming has long had a strong presence in competitive ski racing. The first downhill race was held on the Planai mountain back in the 70s. Schladming also hosted the Ski World Championship in the 80s and then again in 2013. Today, Schladming is best known for the annual night slalom, which takes place on the Planai mountain in January of ever year and is part of the annual World Cup competition. It is also very well known for its many après-ski bars, amongst them the famous Tenne, the biggest and best-known après ski bar in Austria.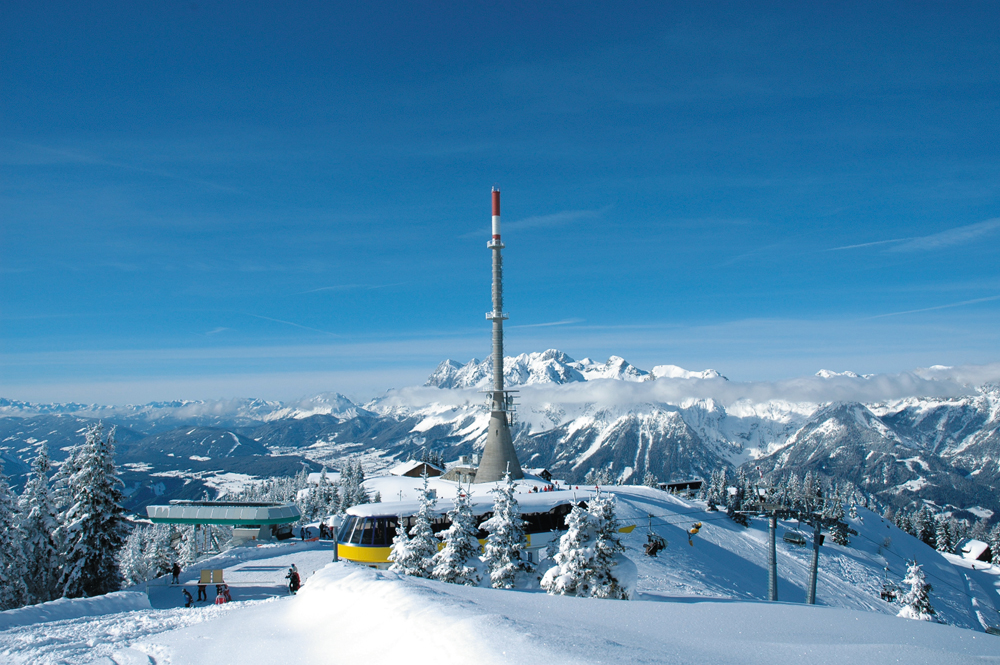 Zermatt, Switzerland
To our great surprise, Zermatt has dropped to place 17.  Usually regarded as one of the top 10 ski resorts in Europe, Zermatt is both Switzerland's highest resort and highest winter sports area in the Alps. Its four ski regions – Rothorn, Gornergrat, Matterhorn Glacier Paradise and Schwarzsee – are all interconnected.  Due to the high altitude of the resorts (up to 3,899 m), you can ski here all-year round. This alone wins Zermatt a place on our personal list of the best ski resorts for 2020.
With a total of 360 kilometres of snow sure pistes, Zermatt features on the bucket list of many a passionate skier. It is particularly popular with advanced skiers who are in their element when skiing the numerous challenging runs of the region. As if a big choice of black pistes were not enough, there are many mogul runs and plenty of off-piste terrain to be explored.  Zermatt is also famous for its superb mountain restaurants which are among the best in the world, as well as its unique charm, bars and shops and luxury hotels.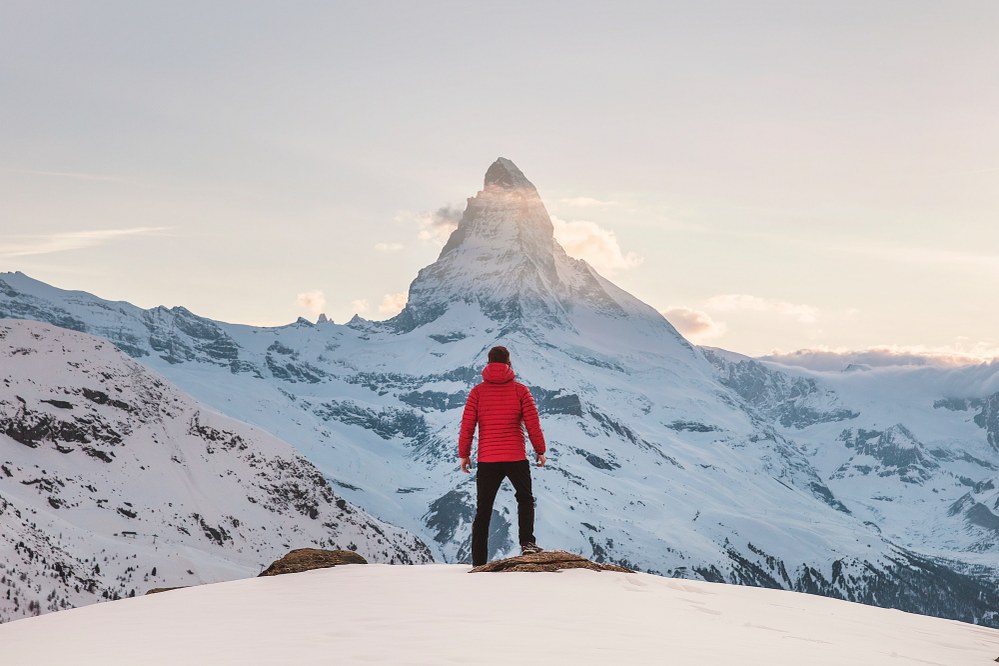 We were a little surprised not to see Mayrhofen in Austria amongst the top 20 after it scored 6th place in Snowplaza's survey of the best ski resorts 2018. Mayrhofen is famous for its Tyrolean hospitality, the infamous Harakiri run – the steepest run in Austria – and its over 140 kilometres of perfectly groomed pistes. Not to forget the many popular après-ski bars Austria is famous for, and the yearly Snowbombing event, the world's greatest Alpine music festival, featuring world-class live bands and DJs.
The charming ski resorts of the European Alps with their picture-perfect Alpine villages and legendary skiing make it hard to choose the best ski resort. Some of our descriptions feel simply inadequate to convey the spectacular scenery and wonderful atmosphere. Ultimately, you need to decide which ski resort is best for you in 2020 – depending on your level of ability, your preferences and whether you are skiing with family, friends or solo.
___________________________________________________________________________
If you have enjoyed reading our post on the best ski resorts for 2020, why not check out our current single parent ski holidays and solo ski holidays programme?