Where to go with your kids and teenagers in the Med this summer…
The Mediterranean is a treasure chest of postcard-perfect beaches and bays, pretty villages and medieval monuments, and simply dramatic landscapes. It's not just the islands but also the beautiful and varied coastline that prove irresistible to millions of visitors every year, many of them families with kids of all ages. There is truly something here for everyone, from white sandy beaches perfect for relaxing and building sandcastles with your toddler, to medieval towns and archaeological sites, on to adrenaline-filled activities for those family holidays with  difficult-to-please teenagers.
There are so many places to explore in the Med, that it's hard to pick a favourite. Each region has its own charm. Read on to find out where the best places for a holiday with kids and teens in the Mediterranean and pick your next family getaway:
Mallorca, Spain
Mallorca, the most popular of the Balearic Island, is known for its white sandy beaches, cool underground caves, and calm waters that are perfect for stand-up paddleboarding but also sailing due to the constant sea breeze. Yet there is a lot more to Mallorca than beaches and water sports.
If you have little ones or teenagers to entertain, head over to Palma Aquarium to uncover the underwater world of the Mediterranean Sea. The aquarium is home to over 700 different species, including tropical fish, eagle rays, and loggerhead turtles and makes for a fascinating experience for the whole family. It also has one of the biggest and deepest shark tanks in Europe.
For nature lovers, La Puig de Galatzó, a 2.5 million m² nature reserve near the mountain village of Puigpunyent, 15 minutes from Palma, will be a real treat. Here you will find spectacular scenery including waterfalls and caves, as well as wildlife walks, rock climbing, and ziplining. Another great option for an excursion is a boat trip to Cabrera Island, 14 km off the south coast of Mallorca. You will get to see the Blue Grotto in Cala Gandulf Bay, a 160 m long cave, and your family can enjoy snorkelling and bird watching together.
Mallorca also boasts several go-karting facilities where kids from as young as 3 can race around the tracks like little Louis Hamiltons. There are also no less than three waterparks for families with kids on the island. So, wherever you are staying, you are never far away from a place to cool off and sip cocktails poolside whilst the kids hit the waterslides and wave machines. Whatever age your youngsters are, Mallorca is a great choice – but it's pretty damn cool if you are looking for a holiday with teenagers!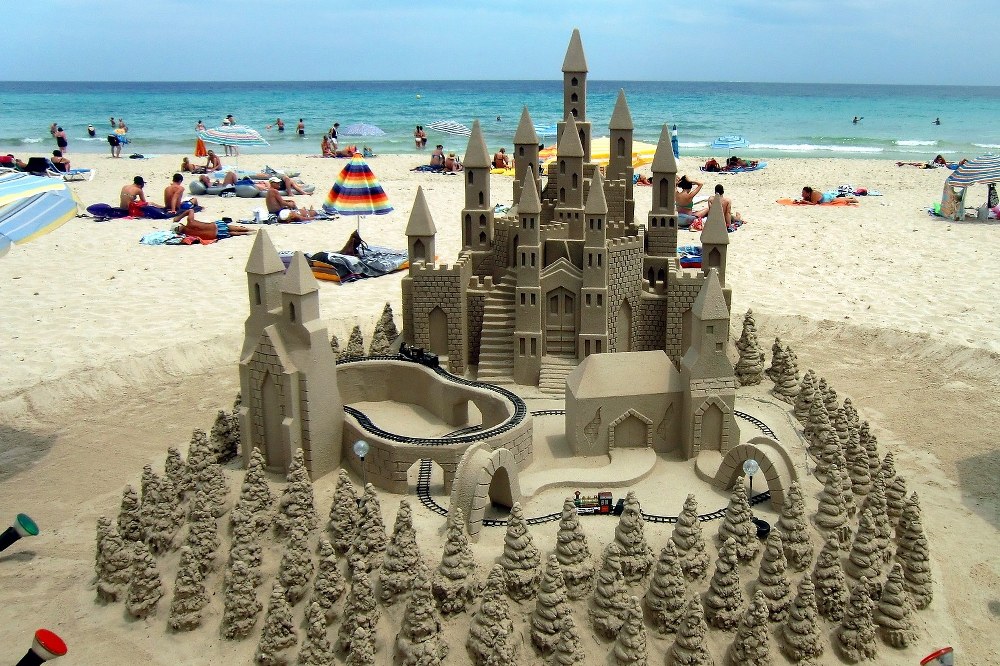 Sicily, Italy
Sicily is the largest island in the Mediterranean Sea and a popular family destination with plenty of child-friendly restaurants and accommodation to choose from. You will find golden, unspoilt beaches, charming villages, and countless ancient ruins, and archaeological sites here. The pretty island off the coast of Italy is, in fact, the perfect destination to get your children interested in art and history thanks to a vibrant and colourful history spanning over 3,000 years. From Greco-Roman amphitheatres and temples, to ancient Roman mosaics Byzantine churches, there is lots to keep every age group interested.
If your youngsters love castles and knights, they also will be in their element in Sicily: There are literally hundreds of castles found all over the island. You can take your pick of impressive fortresses  to visit wherever you happen to be. Young children also adore the puppet shows which are a tradition in Sicily. Shows can be found in all major towns and depict various historical stories and battles. There is also a puppet museum in Palermo which is worth visiting.
The biggest tourist attraction, of course, is Mount Etna, one of the highest volcanoes in Europe. You can book organised tours or travel independently. The most convenient way to see the still active volcano is by booking a jeep tour. Your kids will be fascinated to learn about tales of ancient gods and cyclops, and if you are lucky enough, you will see the volcano erupt! The high lava fountains and fresh lava streams are quite a sight to remember. Mount Etna is located inside Mount Etna Park, a national park, which families can explore on horseback, foot, or jeep. There is also a relaxing 3-hour trip on the Circumetnea train, or you could do a donkey trek if your family enjoys hiking.
At the foot of Mount Etna, you will find one of multiple amusement parks on the island: EtnaLand is well worth a visit for its thrilling rides and Europe's biggest wave pool. It's a theme park, water park, and dinosaur park all in one, with plenty of rides for both your younger kids and the thrill seekers amongst them, including shot and drop towers, roller coasters, crocodile rapids, Jungle Splash, and more.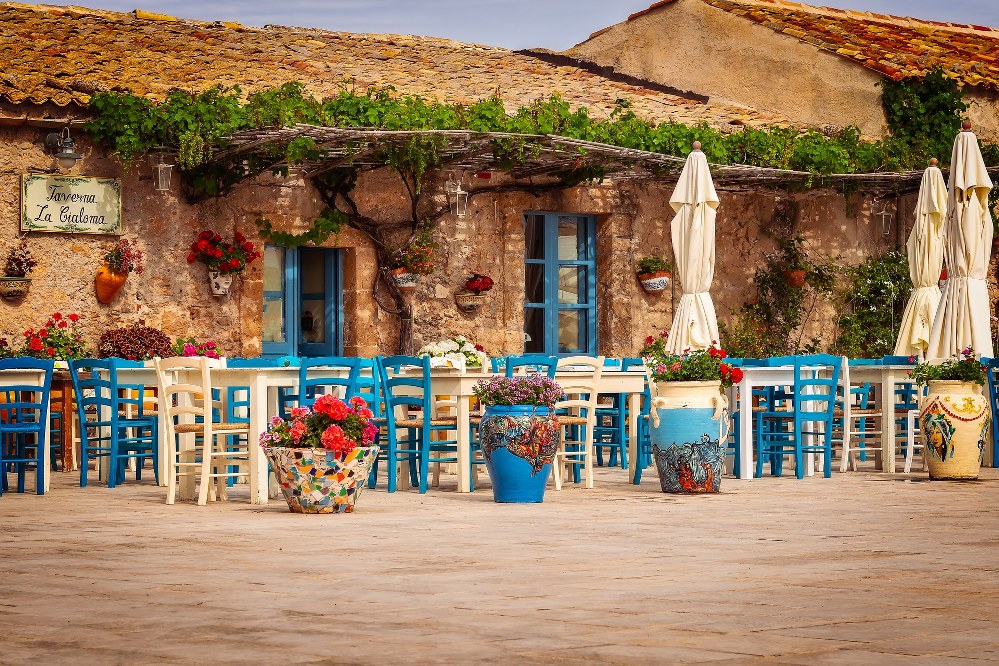 Corfu, Greece
Corfu is one of several thousand Greek islands and islets in the Mediterranean. It is one of the Ionian islands that are known for their beautiful beaches and lush greenery. And Corfu lives up to that reputation: The island is known for its hot dry summers and mild winters, sandy beaches, and crystal blue waters, which make for some great family snorkelling. Whether it's splashing in the breaking waves or spotting underwater creatures on a glass-bottom boat trip, there is plenty to see and do here for beach lovers and water babies. The beaches here are endless long and sandy on the west coast and more pebbly on the eastern coast. If you want to see more of Corfu's neighbouring islands, such as Paxoi and Antipaxoi, or you simply feel like a relaxing family day on the water. you could charter a yacht in Greece.
If you feel like a day trip, Aqualand Corfu is great for younger kids with a baby area with pirate ships, sprinklers, and small slides and bigger slides for older kids. If you are travelling with teenagers, consider booking tandem flights, which give you a bird's eye view of the green coastal landscape and the turquoise sea – a thrilling experience for your youngsters as well as you. Hiking and horse riding are also popular in Corfu. Several places offer horse riding on the beach, through the mountains, or back at their stables if your family is not confident on horseback yet.
The old town of Corfu and its two forts are UNESCO listed monuments and a must see. Narrow cobbled streets and colourful markets lead to Spianada Square, the biggest square in Greece. Other attractions worth visiting are Achillion Palace, Liston promenade, the Old Fortress, and the New Fortress.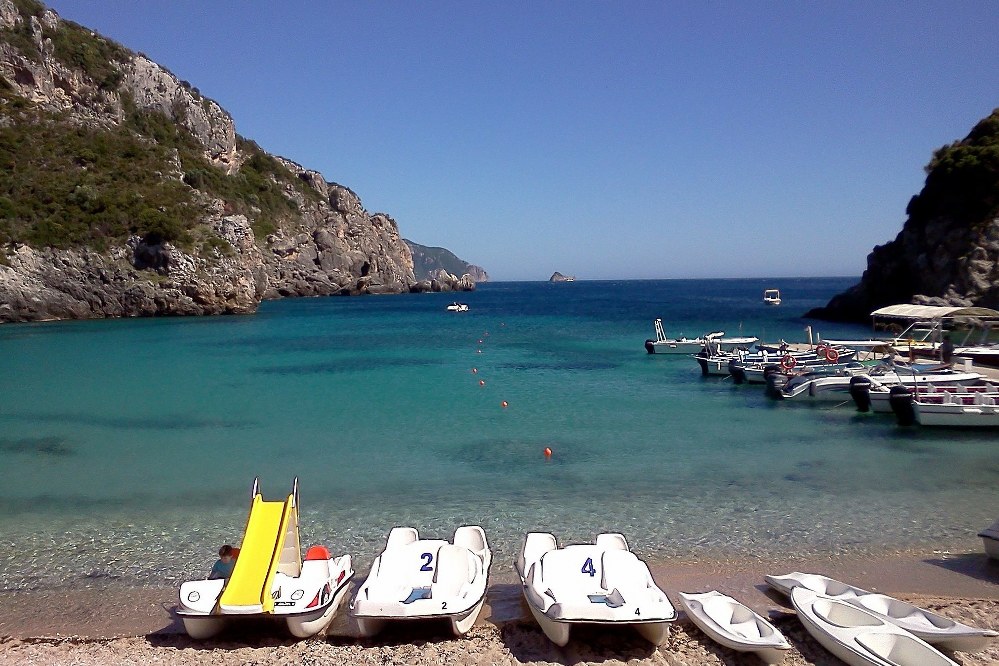 Croatia
 Croatia's rugged coastline is truly beautiful, with its blue flag beaches, medieval villages, historic architecture, and national parks. Once an insider tip, Croatia has become a popular tourist destination over the last decade. Hotels and beach resorts are geared towards families, many of them with sports facilities and kids' clubs, a real bonus for single parents.
Despite attracting almost 20 million visitors pre-pandemic, the small country on the Adriatic Sea is brimming with towns that have kept their authentic charm and Balkan beauty. If you want to discover Croatia's hidden gems, get off the beaten track and visit the medieval Istrian towns of Motovun, Rovinj, and Pula, with its magnificent amphitheatre, the charming town of Sibenik in Dalmatia, a UNESCO heritage site, the coastal town Primošten, or one of the pretty islands, such as Brač, just a ferry ride away from Split. Then there is Vis, a little further out, which still has the air of an unspoilt paradise. Nature lovers on the other hand, will appreciate the natural beauty of the Brijuni Archipelago. The group of islands, northwest of Pula, is a known for its flora and fauna, with 680 different native and imported plants and 150 different birds.
If you are on holiday with teenagers or your family is more of the adventurous type, you could go rafting on the Cetina River, cycle through olive groves and pretty countryside, kayak on the Zremanayou River or explore the Plitvice Lakes National Park with its hiking routes, waterfalls, lakes, and caves – ideal for kayaking, rafting, quad biking, cycling., and walking. Naturally, Croatia also has its choice of waterparks, such as the hugely popular Istralandia Aquapark in Istria. Need more reason to visit? Adventurous family members can go zip-lining, cave climbing, or even explore the ocean in a semi-submarine.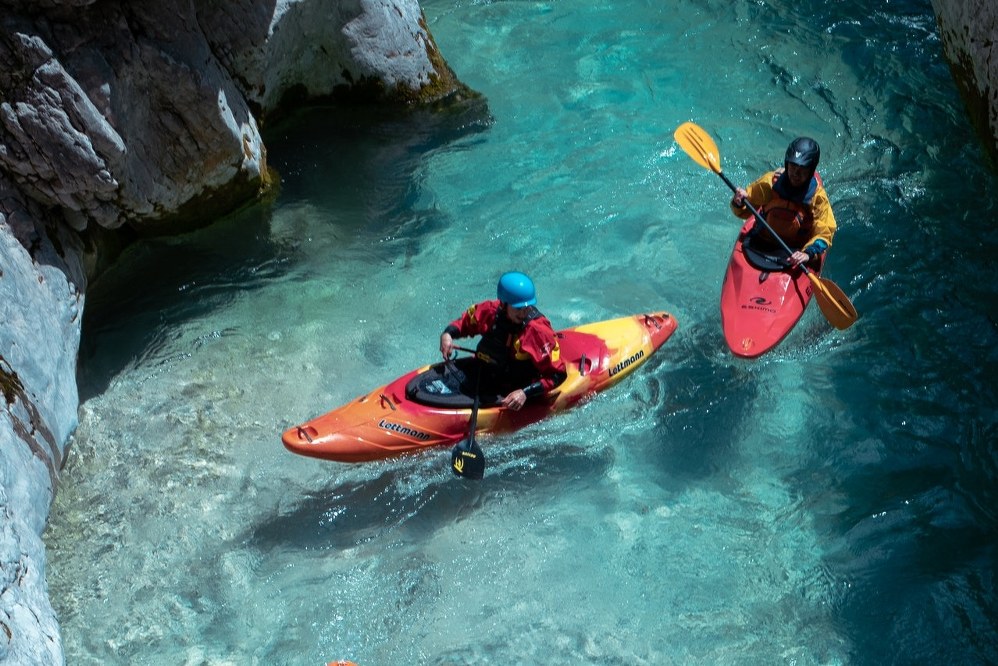 Malta
Nestled between Sicily and the North African coast, the world's tenth smallest country is often described as one of Europe's friendliest destinations. Not only that, but it also has a lot to offer: Walking trails around the island range from short and manageable with a pram to longer and more challenging for older kids. If you have family members who won't walk, you could catch one of many trackless train tours that take you through a number of cities: Rabat, Mdina, and Mtarfa in the north-western area of Malta, Buġibba in the north, and Valletta, Birgu, Isla, and Kalkara in the south-eastern area.
Easily reached from Valetta by bus and another great attraction for young kids, is Popeye Village, a theme park, and the filming location of the Popeye musical production in the 1980s. There is a Popeye village with colourful houses, actors doing animation and shows, an inflatable obstacle course on the water and more. Malta also boasts an interactive science museum "Esplora" for budding young scientists in the Southeast and a Playmobil FunPark for little pirates and fairies on the south coast.
There are two smaller islands that form part of the Maltese archipelago: Gozo and Comino. Gozo is only a 25-minute ferry ride from its sister island Malta and far less urbanised. It is greener, more peaceful, has lovely beaches and crystal-clear water, and is worth a visit just for the excellent local cuisine. Comino is largely uninhabited and mostly attracts tourists and locals to its Blue Lagoon, a small lagoon with shallow, turquoise water and a great place to swim or snorkel with kids.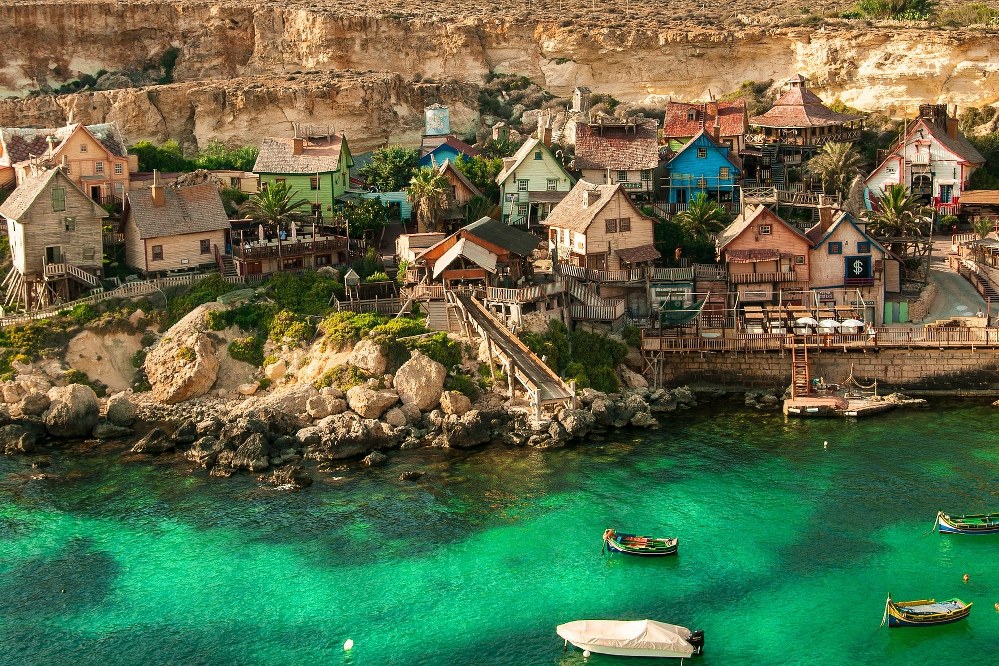 Kotor, Montenegro
Montenegro is a country many of us know very little about. Yet more and more tourists flock to the small Adriatic country every summer. If you visit Montenegro, you will be stunned by its varied landscape, with countless beaches and bays along its coastline, all set against a backdrop of rugged mountain peaks, divided by rivers, gorges, and valleys.
Aside from Montenegro's mesmerising landscape, its medieval towns and cities with their narrow streets and ornate courtyards, hold a special charm. Kotor is one of those imposing cities. A gated walled town at the foot of a hill, Kotor is located in a secluded part of the Bay of Kotor. Its old town is said to be the best-preserved medieval town or city in the Mediterranean. A maze of narrow cobblestone streets meanders through the old town, which brims with medieval churches, palaces, and museums. Kotor's fortified walls are truly imposing, between 2 and 16 metres wide in places and up to 20 metres high at one point, they lead to a stunning fortress perched high above the old town.
No less than 1,355 steps lead to the San Giovanni Fortress, a hike that is not for the fainthearted. It's advisable to go on a dry clear day, wear suitable footwear with good grip, and leave pushchairs behind. If you and the kids are up for the challenge, you will be rewarded with amazing views of the valley and the bay during your walk and from the top of this medieval fortress. Kids love castles but will also be delighted to find many cats and even goats on the way.
Whilst your youngsters might get bored by Kotor's Venetian palaces, Baroque churches, and other grand monuments, they will love Kotor's Cat Museum and the interactive Maritime Museum with model ships, traditional costumes, and artifacts. Naturally, Kotor offers countless boat tours, and one that particularly appeals to kids is its semi-submarine, which affords views not just of Boka Bay and the Old Town of Kotor but also of the underwater world. If your family are looking to relax for a day, the beach is never far away. The beaches in and around Kotor are rocky, but there are also sandy ones that can be reached by water taxi or car. Plavi Horizonti is a shallow sandy beach, ideal for swimming with children and only a 15-minute drive from Kotor town.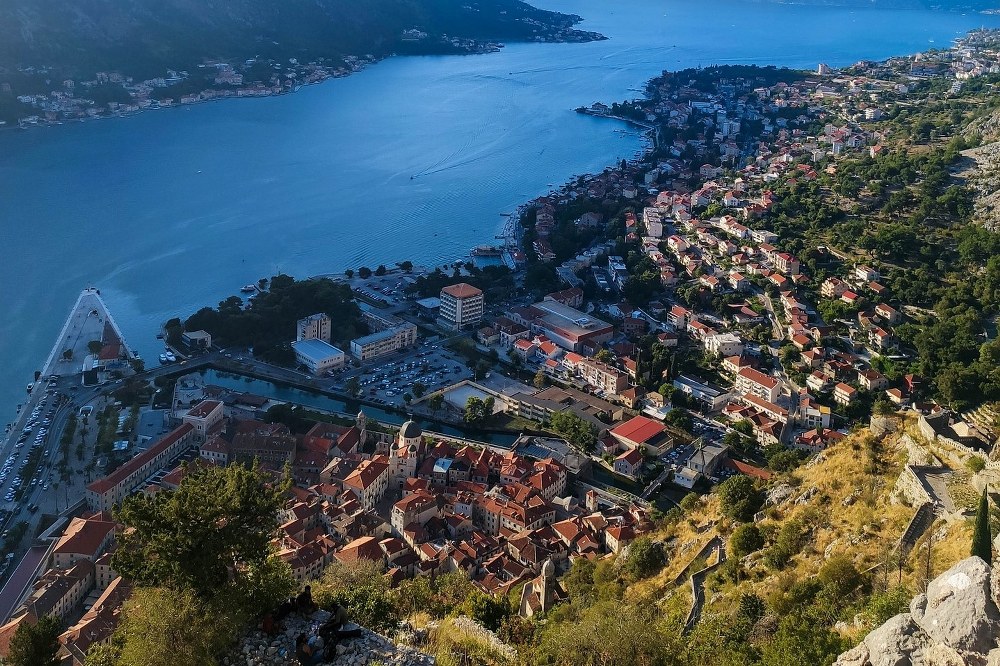 The Mediterranean offers so much variety for holidays with kids and teenagers, that everyone find their perfect holiday here: Whether your family are sun worshippers, culture vultures, animal lovers, or nature lovers, or your kids are sports mad or adrenaline junkies – the Med has it all, often in one place. And once you have been, you will keep coming back for more, because there are so many islands, peninsulas, and coastlines to explore that neither you nor the kids will ever get bored.