From golf to skiing: fun family activities outdoors for kids of all ages
Does winter conjure up feelings of grey skies and cold days and make you want to hibernate? Well, there is no excuse for staying indoors this winter as we have come up with some great outdoor activities you can try with the kids this winter, before you head home for a guilt-free hot chocolate by the fireplace:
Golf – a year-round family sport
Golf is a great way to spend quality time with the kids whilst pursuing a fun outdoor activity. And a day on the golf course isn't just great for bonding with the kids, but also teaches them patience and taking turns whilst getting everyone outside and active.
If you have stopped playing because you have kids, you should pick up those clubs again and get the whole family involved. It might take a little longer to get around the golf course, but it can be a very rewarding sport for everyone. And there are plenty of family-friendly golf courses in the UK.
The advantages of playing the game in winter make up for the challenges, as let's face it, your kids won't notice that the ball will not go as far in the cold. Winter has plenty of sunny days and clear skies to enjoy a day out playing golf. The biggest benefit of playing in winter is the fact that golf courses are quieter, meaning less consideration for fellow golfers is required. You just need to observe some simple rules to keep the kids' attention and make it a fun day out for everyone:
Of course, playing golf with kids, means you leave your ego behind and focus on the fun factor, not your own game!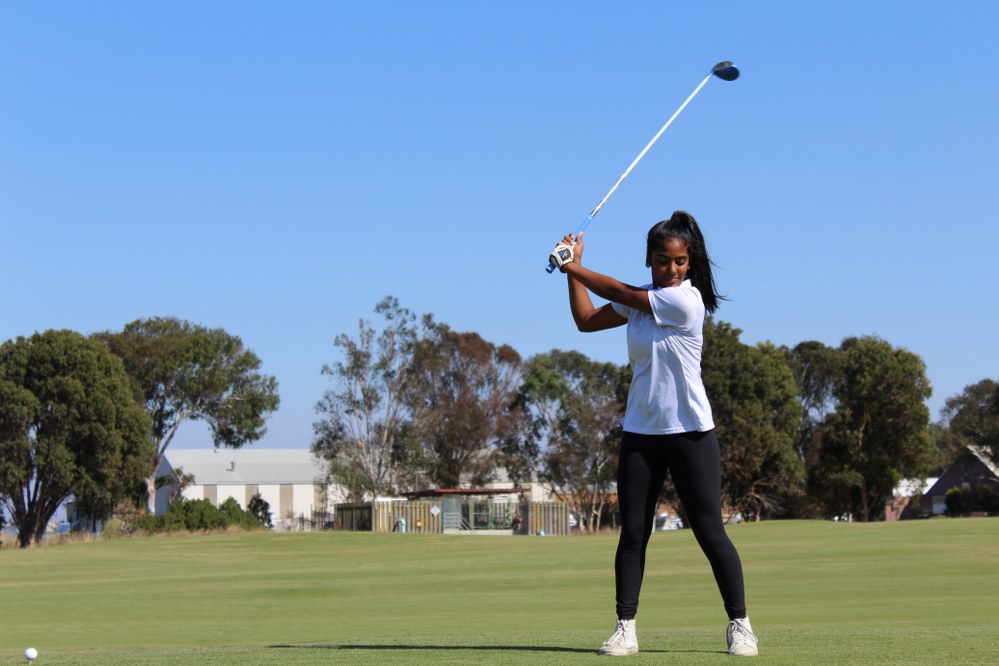 Surfing – an all-weather activity for parents and kids
Surfing is a more physically demanding choice than golf, but an all-weather sport, so a fantastic outdoor activity to try with the kids this winter! Come rain or shine, summer or winter, you can surf all year round in the UK. With 11,000 miles of coastline, you will find awesome spots to catch the waves, from Cornwall to Scotland.
Kids start to understand the concept of riding the waves from around the age of 8, so this is a great outdoor activity if your kids are that little bit older. If you have never surfed before, consider a family lesson at a surf school. They will teach you the basics and give you and the kids some important safety advice, including how to spot hidden dangers from the tides or high winds.
Some simple rules when you go surfing with kids:
Surfing is a fantastic outdoor activity for parents and kids of all ages and can be combined with a day out at the beach, looking for shells, building sandcastles with younger siblings or having a picnic.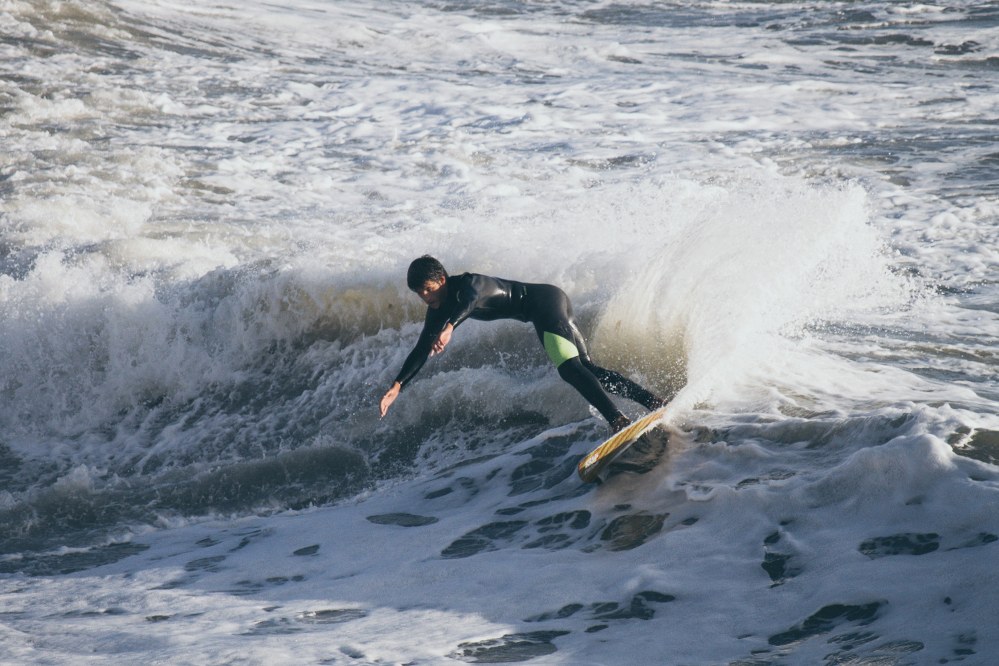 Skiing – a great hobby for all the family
Skiing is probably the first thing that springs to mind when you think about outdoor activities with kids in winter. Since most of us don't have ski lifts on our doorstep, you are likely to have to book a week-long ski holiday, or at least a long weekend away, to be able to ski with your kids. This means factoring in travel, accommodation, renting/buying of appropriate gear, lift passes, ski lessons, etc., for every family member.
Of course, you don't need to leave the UK to learn to ski. You could enjoy a very reasonable ski break and some real downhill action in the Scottish Highlands:  The Nevis Range has 35 runs, including across Britain's highest mountain, Ben Nevis, whilst the UK's largest ski area, Glenshee, has some 40 km of slopes and 21 lifts. These resorts are great fun for family skiing at beginner and intermediate level. Of course, if you and the kids are after higher peaks, powder snow and sunshine, you could go on one of our single parent ski holidays abroad. Once, you are past beginner level, it will be money well spent.
Whatever you decide to do, bear this in mind if you want to ensure your first ski experience with the kids is a success:
Skiing is a fantastic outdoor activity for the whole family. It might take a little planning to get prepared for that first trip, but the rewards are well worth the effort.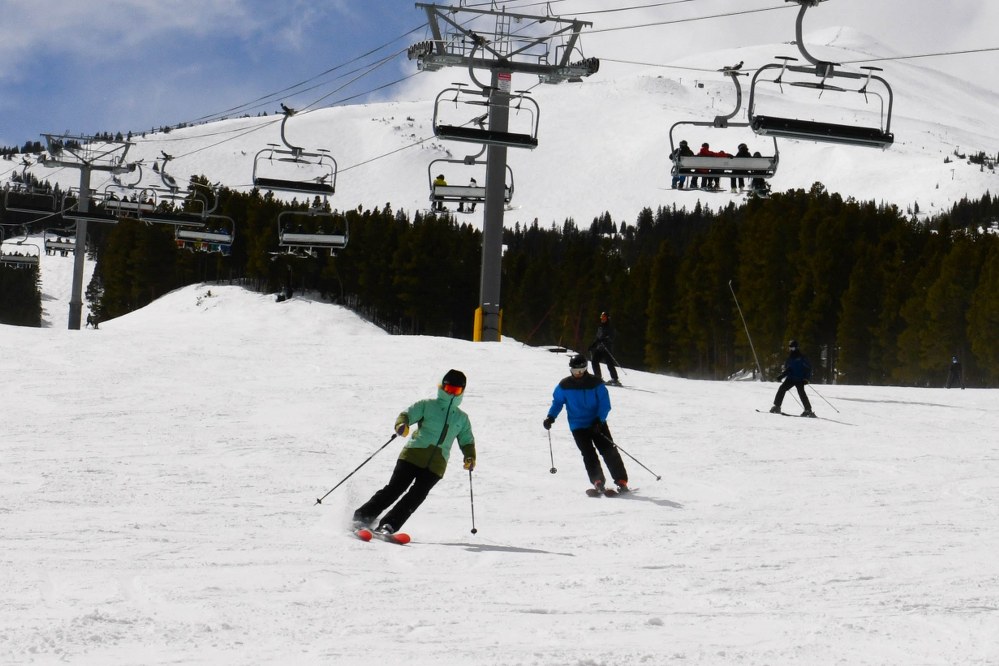 Ice skating – not just a family day out at Christmas
Ice skating is an outdoor activity that we all instantly associate with a fun family day out in winter, so we could not leave it unmentioned! It is particularly popular around Christmas with outdoor ice rinks popping up everywhere in the UK. Popular locations are shopping centres and winter fairs. Visiting ice rinks around Christmas is certainly worth it if you want a good giggle and get your bums wet. Some of these outdoor ice rinks can be pretty busy at times, so check beforehand that they are a decent size, avoid peak times and pre-book to ensure you and the kids have a great time.
There are many permanent ice rinks in the UK, which will give you more of a workout but beware that most of them are indoors. If you are like us, and prefer to be active outdoors in winter, then you could seek out the Fens across Cambridge and Lincolnshire that become natural ice rinks in winter, when flooded fields turn into a skating paradise providing temperatures drop below zero.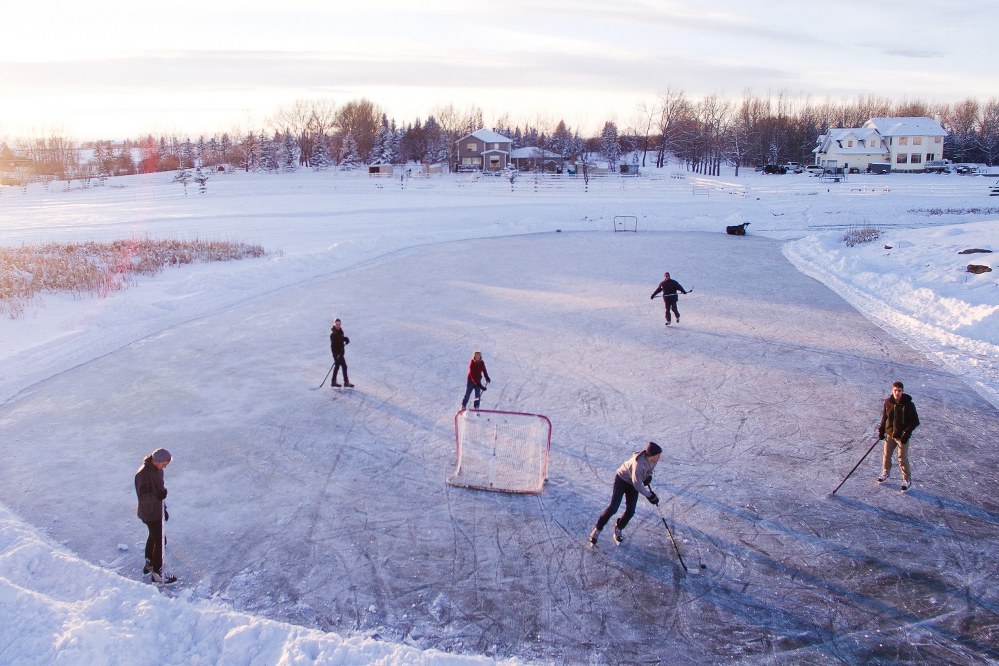 There are many more outdoor activities you could pursue with kids throughout the winter, such as family hikes, mountain biking, and horse riding. There is, of course nothing wrong with going to the family gym or playing squash to stay active. But chances are, you are not getting outdoors as much as you should. Don't let the cold stop you from getting your vitamin D. Wrap up warm and beat the winter blues, by trying a new outdoor activity with the kids this winter.
If you enjoyed reading about the best outdoor activities with kids this winter, check out these posts: