Why Croatia is one of the best places for a solo holiday.
There has never been a better time to explore Croatia as a solo traveller. The small, geographically diverse country has become one of Single Parent on Holiday's firm favourites for solo holidays as well as single parent holidays over the years. It offers something for every type of traveller: beach lover, water sports enthusiast, culture vulture, history buff, nature lover – you name it. But why exactly is Croatia such a great place for a solo holiday?
Safety: Croatia's low crime rate
If you travel on your own, safety should be your first priority. Crime rates in Croatia are low and violent crime is rare, making the nation on the Adriatic Sea a very safe destination for solo travellers. Overall, you just need to exercise common sense, staying clear of dark streets and parks in the larger cities at night and taking care not to carry large amounts of cash as pickpockets do operate in touristy areas.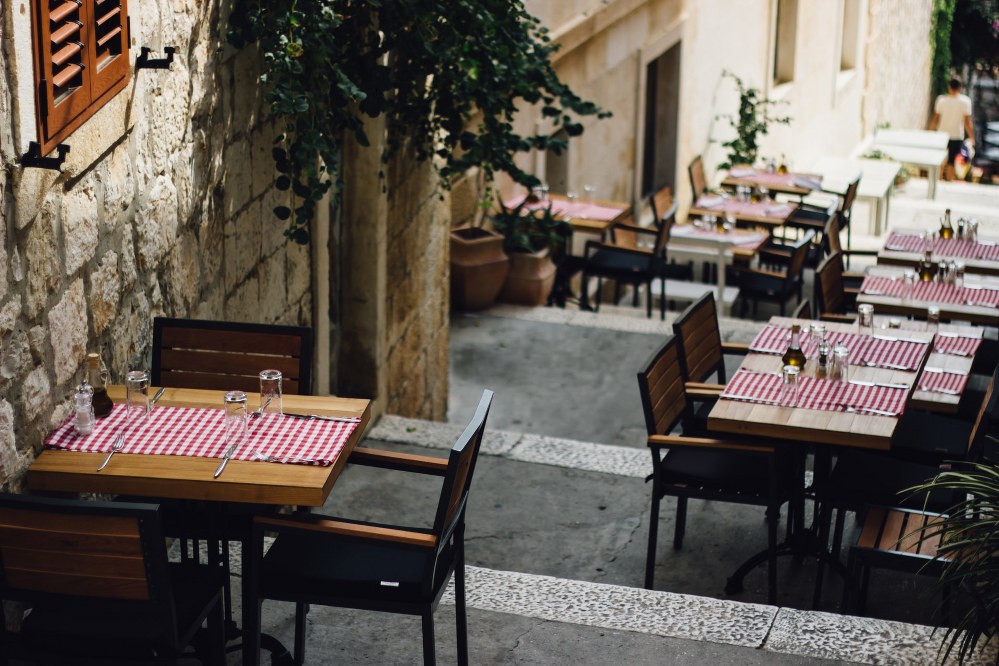 No need to speak the language
The country's national language is Croatian, but there is no need to get your language pocketbook out: A recent study suggests that 60 to 70 % of Croatians speak English. In touristy areas this could be as high as 90%, and younger Croatians, in particular, will speak the language very well. So, even if you venture off the beaten track, it is unlikely that you will have difficulty making yourself understood. Being able to communicate is important when you are travelling solo, and want to meet the locals, chat to the owner of your accommodation or plan your itinerary on the go.
Croatian hospitality
If you are travelling on your own, choose a family run B&B or apartment block to experience the wonderful Croatian hospitality, this country is renowned for. Nothing beats waking up to a delicious home-made breakfast and being treated like part of the family from day 1. And if you need directions or information, when you are out and about, just speak to the locals – the Croatians are some of the friendliest locals we have encountered on our travels. Make sure you eat out in the evenings, choosing a Konoba or gostionica – a traditional family-run tavern where you can enjoy a chat with the locals and the kind and welcoming owners and staff.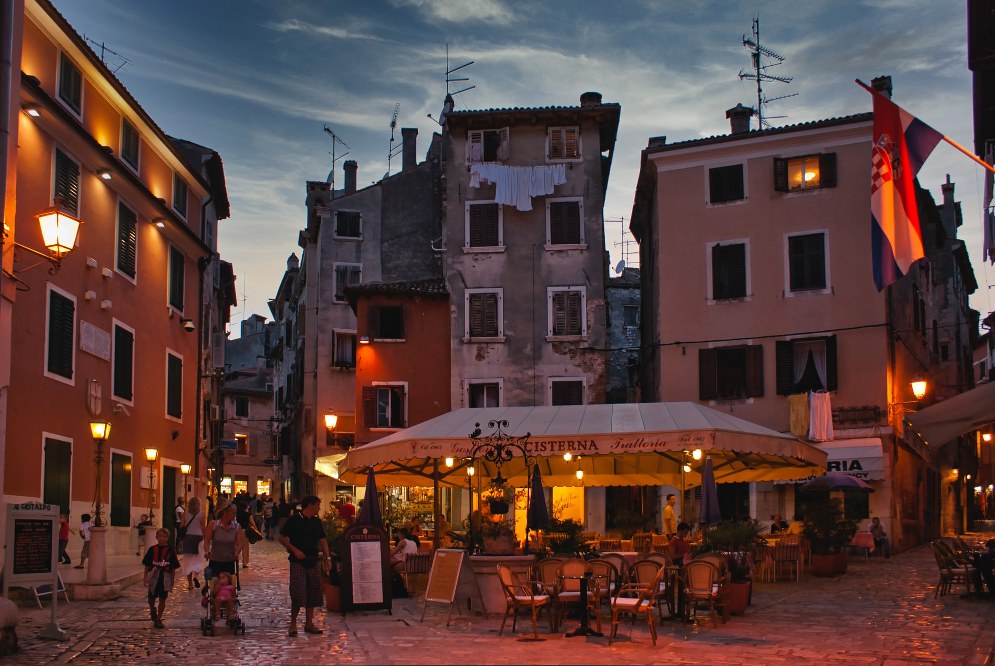 Croatia's diversity
Whether you love stunning landscapes, beaches with crystal clear waters, sailing, or history – Croatia has it all: 1,778 km of coastline and countless remote islands, make it a wonderful destination for beach lovers and water sports enthusiasts. Sleepy medieval villages and historic towns, such as Poreč and Pula, compete with the multi-cultural charm of cities like Zagreb. And if those are not enough reasons to visit Croatia, the country has no less than 8 national parks boasting emerald lakes, bubbling waterfalls, mountains and lush green forests making it a paradise for hikers and nature lovers.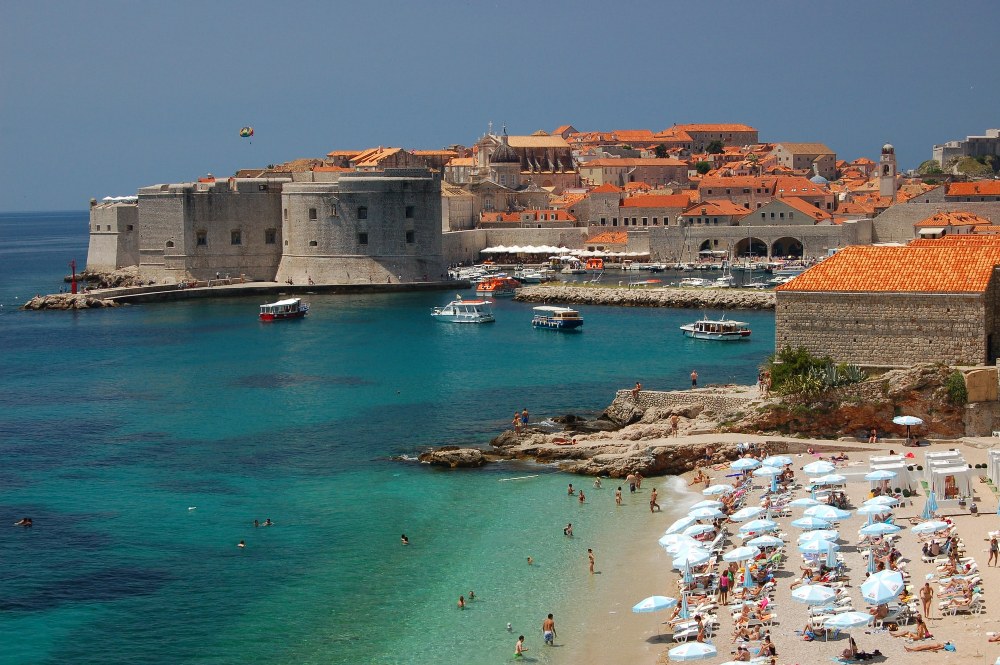 Croatia tours
If you fancy company on holiday, or are worried about travelling by yourself, you could join our solo holiday in Croatia and stay in 4-star comfort in the medieval town of Poreč. Your SPoH tour guide will show you and the other singles on your group holiday the highlights of historic Pula and the ancient city and fishing port of Rovinj and anything else you would like to see.
If you prefer to travel independently, you could join a free walking tour in the cities that you decide to visit. These tours are not only a great way to find out more about the history and culture of a city, but also a great opportunity to meet other solo travellers.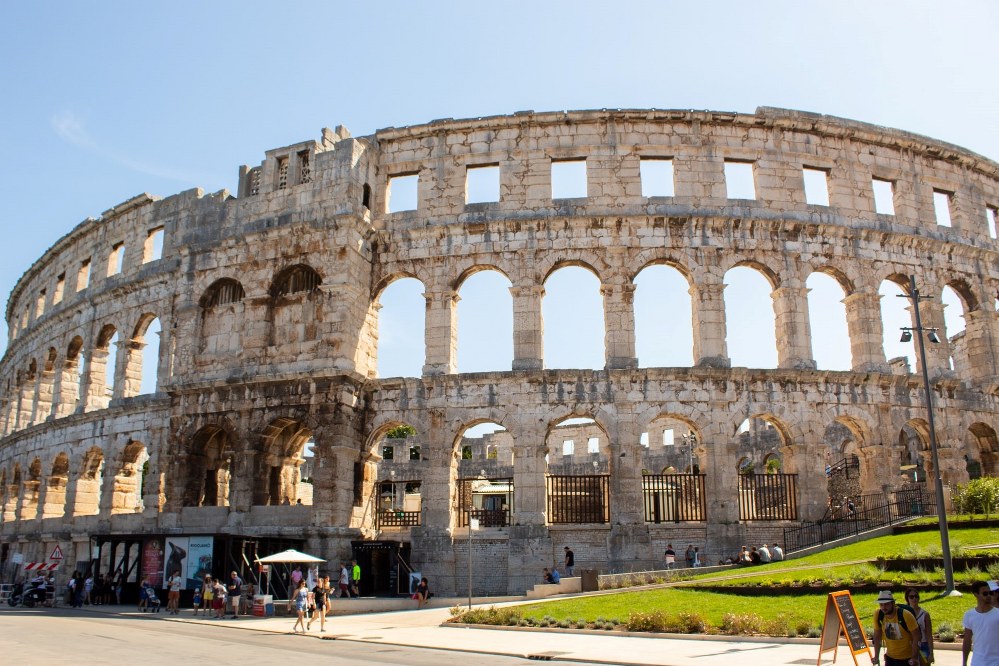 Getting around Croatia
Taking a taxi works out quite expensive when you travel solo and have no one to split the cost with. Thankfully, you can get around Croatia quite easily using public transport: The bus network on the mainland is excellent and convenient. If you wish to visit any of the islands, you need to plan and book one of the many ferries connecting Croatia's many islands with the mainland. The ferry schedules are not easy to work out, and you have to bear in mind that there will be a less frequent service if you travel outside the peak holiday season.
Healthcare and COVID-19
Last but not least, the standard of health care service in Croatia is generally considered very good, so you don't need to worry should you fall ill. You can get treated for free or at a substantially reduced cost, if you use a facility or care provider that has a contract with the Croatian Health Insurance Fund (CHIF) and if you have a valid EHIC (European Health Insurance Card) with you. This will continue to be valid until it expires, at which point you will need to replace it with a GHIC.
Croatia's overall level of infections has been and continues to be extremely low. Due to an early lockdown, the country has only experienced 107 deaths, with virtually no new infections for weeks until 20 June when border controls were relaxed. Numbers remain extremely low, and Croatia is one of the safest destinations to travel to in Europe, at present. British and EU citizens are now allowed to travel to Croatia if they have pre-booked accommodation. This may currently take out the spontaneity out of your solo holiday, but that is a small price to pay in these strange times.
Whether you are planning to travel alone or in a group, Croatia is a fabulous place for a solo break. You can discover the highlights of Istria on a solo holiday, or you can travel independently and discover Croatia's varied beauty by yourself. The choice is all yours.
If you enjoyed reading our post, check out some of our other write ups on solo travel:
Don't forget to subscribe to our blog!