Everything you need to know before buying a ski helmet:
Although wearing a helmet when skiing and snowboarding may still be a personal choice in many ski resorts, you will not find a lot of skiers or snowboarders in Europe these days not wearing any head protection. After two high-profile ski accidents in the beginning of 2009, sales of ski helmets rocketed as skiers and snowboarders, myself included, rushed to the shops to buy their first ski helmet. No matter your ability level, today, wearing a helmet on the slopes is considered a no brainer.  So, are you going on one of our singles ski holidays or a holiday with the kids? Should you buy or should you hire? And what do you need to look for when buying a ski helmet?
In many countries wearing a helmet on the slopes is now compulsory. In Austria, for example, anyone in ski or snowboarding school must wear the protective head gear, and nowadays all hire shops rent out helmets for adults and kids in addition to ski sets. Shelling out for ski gear for a once-a year family ski trip when your children are still growing is generally not necessary. The helmet, however, is a slightly different matter as it might fit for several ski seasons and is arguably the most important part of your ski kit. Ultimately, it is down to personal choice whether you want to buy or rent. If you have skied or snowboarded before and established that this will become a long-term hobby, then it might be time to buy. The advantage is that you can get the perfect fit, the exact model you are looking for, and the helmet will be in perfect condition meaning ultimate safety. The downside is that you have to add the helmet to your potentially long ski trip packing list, and it does takes up some space in the suitcase. But if you have made up your mind, the question is, which helmet should you choose for your ski holidays? To save you time and hassle, here is what you need to know about ski helmets before you buy:
Helmet construction
Let's start by having a look at how ski and snowboarding helmets are made. And in case you have been wondering – there is no difference between the two, they use the same technology. For the sake of simplification, we will just call them ski helmets here. They consist of a hard outer layer and a shock-absorbing inner liner, and there are a few different types available: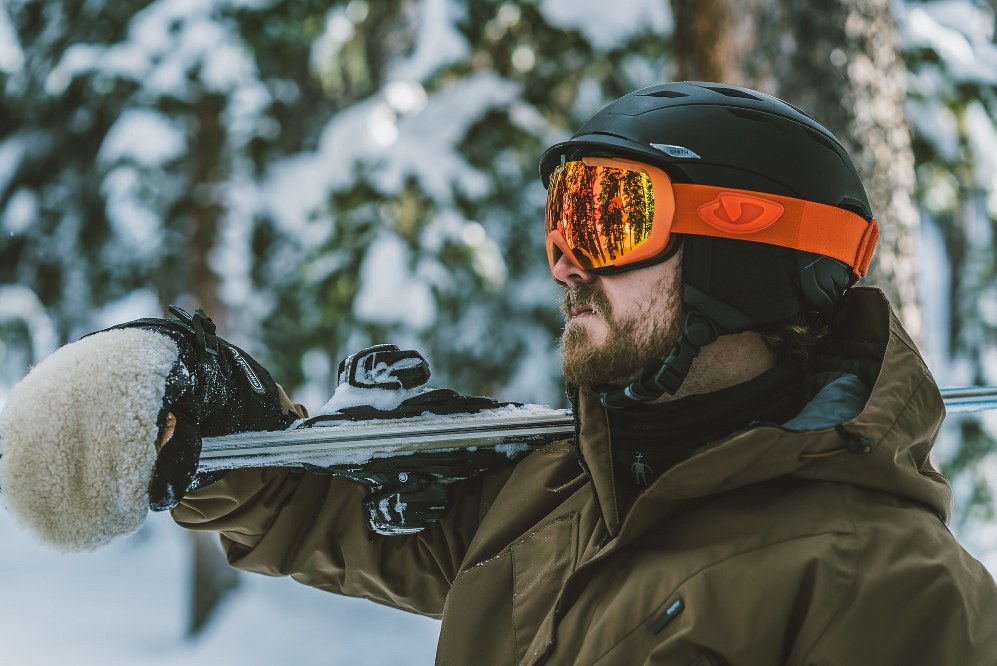 Injection-moulded ski helmets (also called hard shells):
This helmet uses the original manufacturing technique. ABS injection-moulded helmets are constructed out of two separate shells: a thick outer shell made of high-impact ABS plastic and an EPS protective foam, which is then glued or bolted to the inside. This type of helmet is durable and able to withstand numerous bumps. It is also competitively priced. The downsides are that it is on the heavier side and offers only restricted ventilation.
In-mould ski helmets (also called in-mould shells):
In-mould helmets are made by fusing a very thin plastic outer shell and a softer shock absorbing EPS foam liner together in one moulding process. This makes for a very light piece of ski kit and a sleeker look and will give you less rebound as the interior collapses in case of a strong impact. These helmets are more expensive due to the complex construction process.
Hybrid ski helmets:
The top of the range models use a superior construction method for premium protection. They combine ABS injection technology on the upper part of the ski helmet with in-mould technology on the lower part. The result is lightweight head protection with improved ventilation that provides the best impact resistance where it is needed the most.
Ski helmets with added MIPS technology:
Some ski helmets use a carefully engineered protective system called MIPS (Multi-directional Impact Protection System). This is either usually found between the user's head and the liner and shall protect the brain in an angled impact. The idea is that when you fall, your head is allowed to rotate inside the helmet by 10 to 15 degrees which is sufficient to redirect the energy of an angle crash away from the brain. This can reduce damage from rotational movement of the brain inside the skull as well as damage of the neck. The additional technology obviously increases the price of this piece of safety gear and is usually only found in top of the range models.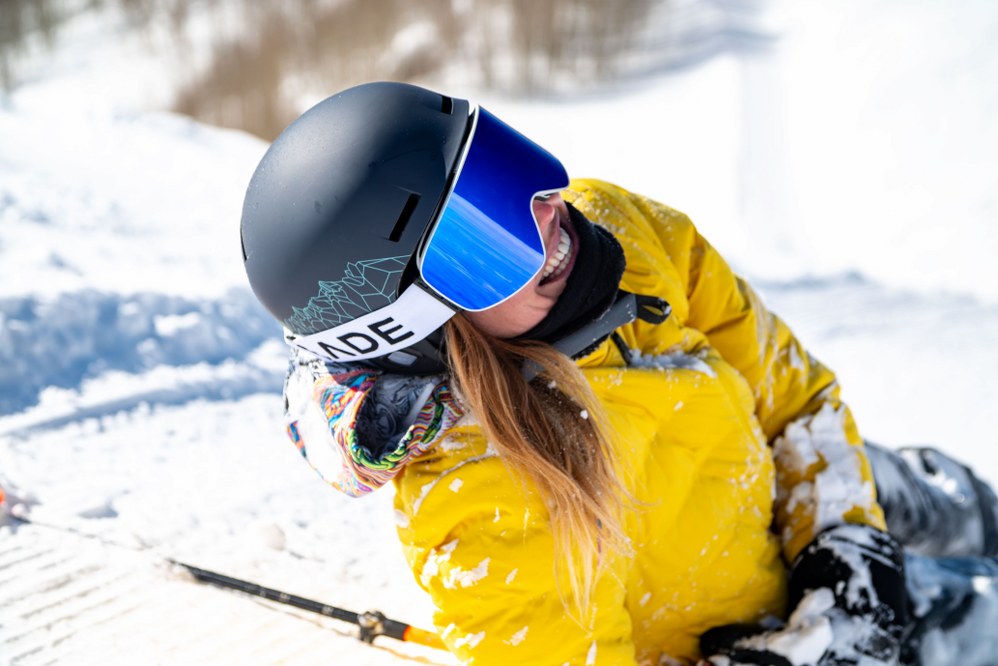 Extra features:
Once you have decided which type of helmet to go for, you can look at the finer details. Most ski helmets have nifty little extra features, such as detachable ear pads, liners for adjustable warmth, ventilation, peaks, goggle clips, audio systems, and more. These are little luxuries, some of which might be important to you, but they won't add to the safety aspect of the helmet.
Size and fit
If you buy in store, ask for help. Of course, you can simply try on different models and sizes to find the one that fits best and feels most comfortable, but a knowledgeable member of staff can ensure the ski helmet fits perfectly. First of all, make sure the helmet feels comfortable but not too tight. If it moves when you move your head from side to side, then it is too big. In addition, the ski helmet should protect your forehead but not obscure your vision, and there should be no space between your goggles and your helmet. If you already have ski goggles, bring them along to make sure they conform to the shape of your potential purchase. The chin strap should feel snug against the throat, otherwise there is a chance of your new purchase coming off when you fall.
If you want to buy online, make sure you follow the seller's measuring instructions and size chart, and return your purchase if you have any doubts about the fit.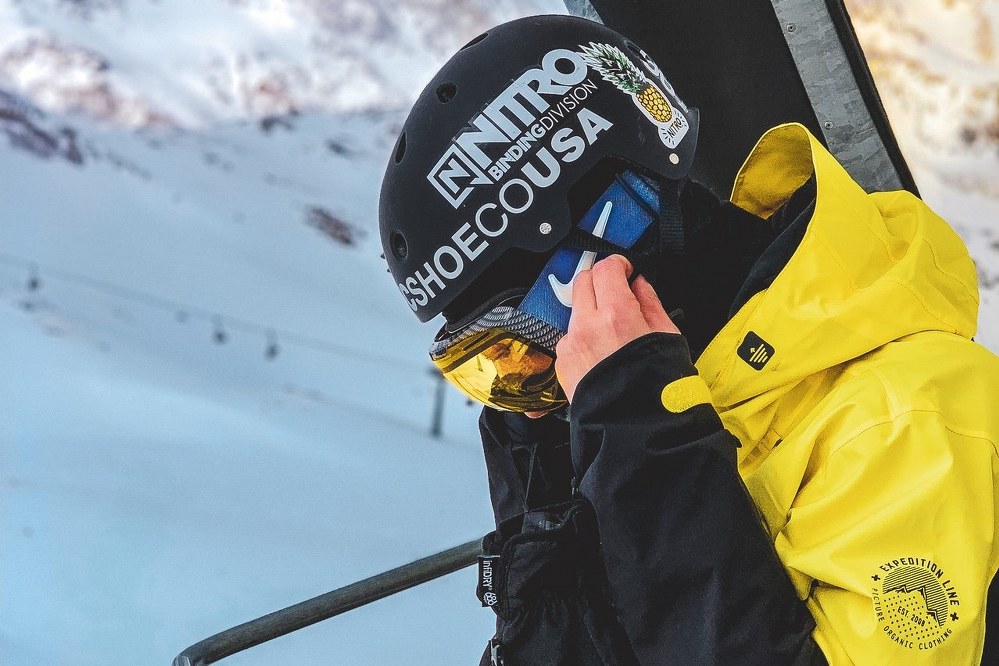 Picture: Make sure your ski helmet fits perfectly.
Certification
Last, but not least, all ski and snowboard helmets must conform with the current European standard CE EN 1077 A/B. The A and B stand for the amount of coverage. Class A offers more coverage than class B which offers a smaller protective area and less penetration resistance.
Ski helmets that meet or exceed European standard CE EN 1077 A/B have undergone rigorous testing in areas such as extent of coverage, field of vision, shock absorption, penetration resistance, retention performance (of webbing such as straps), and durability.
Shelf life
My helmet has been well used and seen many bangs and bumps over the years. It doesn't have any cracks on the outer shell, so, when do you need to ditch the old head gear? Some ski manufacturers recommend replacing helmets after 5 years of use, or earlier if they show visible damage or have been involved in a serious crash. However, if you read further, you find that this is recommended with regular use (and your annual or biannual singles ski holidays are not what they mean by regular). Some sites say you can get 5 to 10 years out of a helmet but are well advised to inspect it after crashes to make there aren't any dents, splits, tears, or cracks. Even if you see a hairline crack, you should stop using your helmet and replace it. You also have to take into consideration that the materials used in the helmet including the EPS in the outer shell will eventually break down, so 10 years might be pushing it.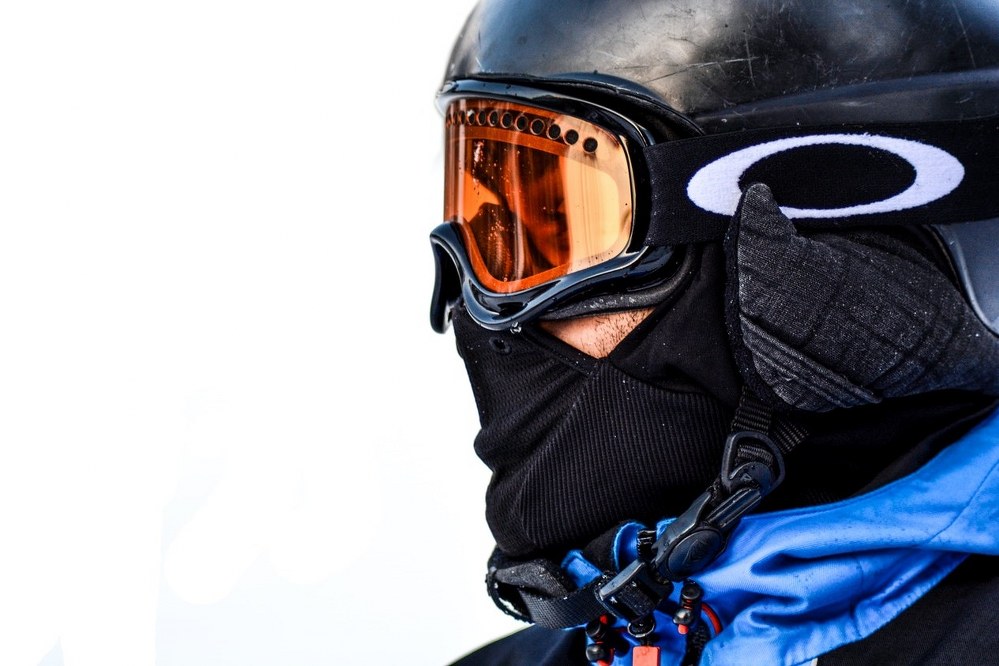 Last, but not least, ski helmets, like all other ski gear, have come a long way over the last 10 to 15 years. They are better made, lighter, better vented, etc. So, replacing them after any crash and/or every 5 years seems to be the safest option.
I hope our little overview gave you an idea of what to look for when choosing a ski helmet for yourself and/or your kids. Ultimately, what matters is that you make them part of your essential ski kit. Don't take any chances, even if you are a cautious beginner skier in your 50s. It could be someone else running into you or causing you to fall.