Everything you need to know about visiting the Masai Mara Nature Reserve in Kenya with kids.
Single parents don't get enough credit. Being one of a set of two is already a full-time job on its own, and yet hardly anyone ever talks about how the manpower for this incredibly demanding position is, in essence, halved. And although it can be incredibly satisfying knowing that you are doing a great job raising your kids on your own and that the bond you have with them is pretty special, everyone needs a break once in a while.
And a break it should be! There are so many exciting places to see in the world but amongst the top ones for families must be an African safari. After all, every kid (and most adults) loves animals, and a safari creates an abundance of awe-inspiring moments for all ages.
Kenya is one of the most popular destinations for an African safari. Whether you book a package via a tour operator or book your own flights, accommodation and safari, we hope our tips for booking an African safari with the kids come in handy: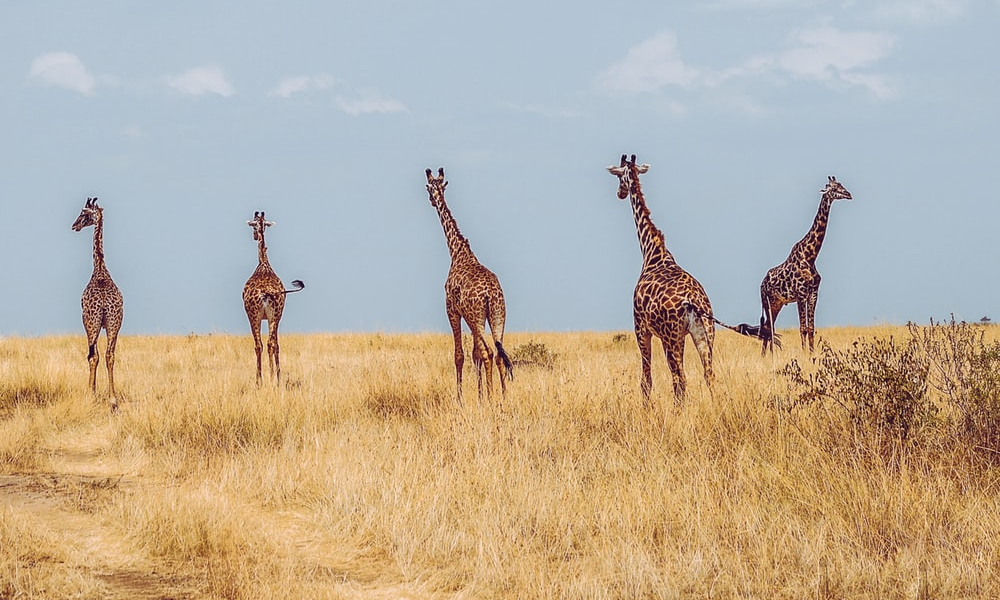 Where to stay
Maasai Mara (or Masai Mara) may well be one of the most iconic nature reserves in all of Africa. The game park is home to the Masai people and the Great Migration. With an incredibly diverse range of animals, including lions, giraffes, and elephants, as well as a truly breath-taking landscape, it's an ideal safari location that's bound to be fun for the whole family.
If you have set your heart on the Masai Mara, book your accommodation well ahead of time, especially if you are going during the Great Migration between July and October. Tented campsites are a popular choice among safari-goers, but if you're a single parent with one or more children, a tent probably doesn't feel terribly safe. A much more comfortable option would be to rent one of the Masai Mara safari lodges as a base for you and your kids as you spend your days taking in the wilderness. Most lodges are located just outside the reserve so do bear that in mind when you search for your family's accommodation.
Get some good wheels
The Masai Mara National Reserve is one of the most popular tourism destinations in Kenya for a reason. Its grassy savannahs scattered with picturesque acacia trees and an abundance of wildlife including zebras, giraffes, hyenas, elands and gazelles, big cats and not to forget elephants make the reserve the ideal family destination. But you'll probably be hating every second of it without the right vehicle!
You could join a tour bus that will come with a guide, but it will also come with a whole bunch of other tourists that can make travelling with kids very stressful. You'll want to deal with the needs of your kids and not the complaints of people who don't necessarily want anything to do with your kids or their needs. If you want to save yourself the hassle, then rent a car. But not just any car – you will need a four-wheel drive. Because where you are going, there aren't any actual roads, so you need a car that can take a beating and deliver you where you need to be in one piece. You'll also want to make extra certain that the car in question has air conditioning – you do not want your kids to overheat, and Kenya can get pretty toasty.
Once you've secured your four-wheel drive, there are plenty of perks for you to enjoy, such as your own driver (if you decide to hire one). You and your kids can get as comfy as you need, with a place to store your things safely if you happen to want to step out. As you wait for the animals to show, you'll have a far easier time entertaining your kids here than you ever would have on a bus.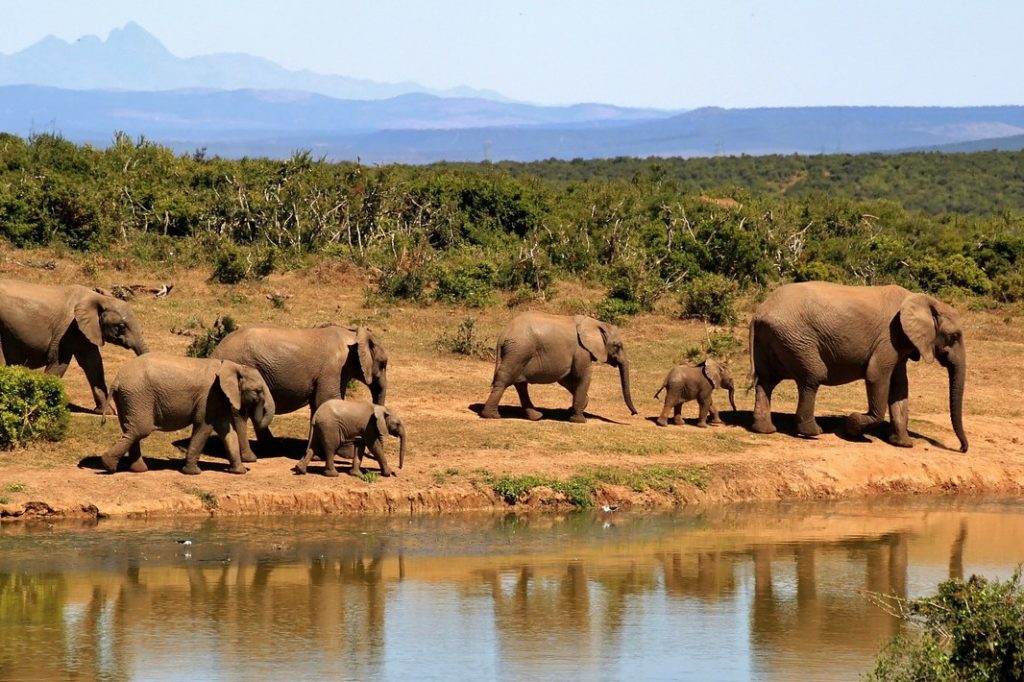 Find a guide
No matter how independent you think you are, you can never be prepared enough for a safari trip. While it is useful to do your research and find out what you can do on your own beforehand, there's still no way you'll know the place as well as a local. With a tour guide, you can save valuable time. Planning an itinerary and trying to find places can be very time consuming and stressful. A guide will take you everywhere you wish without you having to plan anything. And if you have a bunch of kids following you around, all of whom are your responsibility alone, you know how much of a relief it is to know that someone else has handled all the logistics for you and can be a helping hand with the kids too.
If you go for a 24/7 guide, he can also act as your driver. As the name suggests, he'll be with you all the time and will oversee your entire trip. This will mean you can truly wind down and relax. You can also hire a part-time guide if you are brave enough to venture out on your own from time to time. There's no wrong choice here – it all depends on how much help you'll want or need and what you want to do.
Safety first
While Kenya is a safe destination compared to surrounding African countries, a little preparation and common sense goes a long way to keeping you and your family safe. Wear a money belt that fits under your clothes and avoid wearing flashy jewelry. Don't carry too much cash or expensive camera equipment with you. Lock any valuables into the hotel safe before you set off. Those are just a few simple rules that apply to most destinations today.
Check the vaccination advice for Kenya and ensure yours and the kids' routine vaccinations are up to date. In addition, the risk of malaria in Kenya is a real one so do check what you can do to avoid infection, stay covered up at dawn and dusk and consider taking malaria pills. Don't forget to bring any medication you or the kids might require, or indeed essential toiletries such as toothpaste or sanitary products.
You will attract attention travelling alone, especially as a woman, but safaris are known to be safe and travelling in groups is generally a good idea. Most importantly, whilst on your African safari, you and the children must at all times follow the safari rules and your guide's advice.
Travelling with kids   
Travelling with kids is great fun. But it's also hard work as any parent will know. So, if you want this to work, think about the kids' needs before you consider your own (as you probably would on any other holiday).
We've already mentioned air conditioning. Another basic need for kids is the option of a toilet break. You probably didn't think of this, but that can be pretty tricky during a safari! The best  solution: Go before you set out and take a portable potty for emergencies. If all fails, ask your guide to "find a bush". He will make sure the area is safe.
Now, this may be obvious to you as a parent, but it bears emphasizing nonetheless: You are the person who knows your children's needs best, so make sure you don't do anything that goes against their general temperament. Lay down some ground rules to make sure they are safe, prepare their favourite snacks and make sure they feel comfortable along the way. And remember – this is meant to be fun for all of you.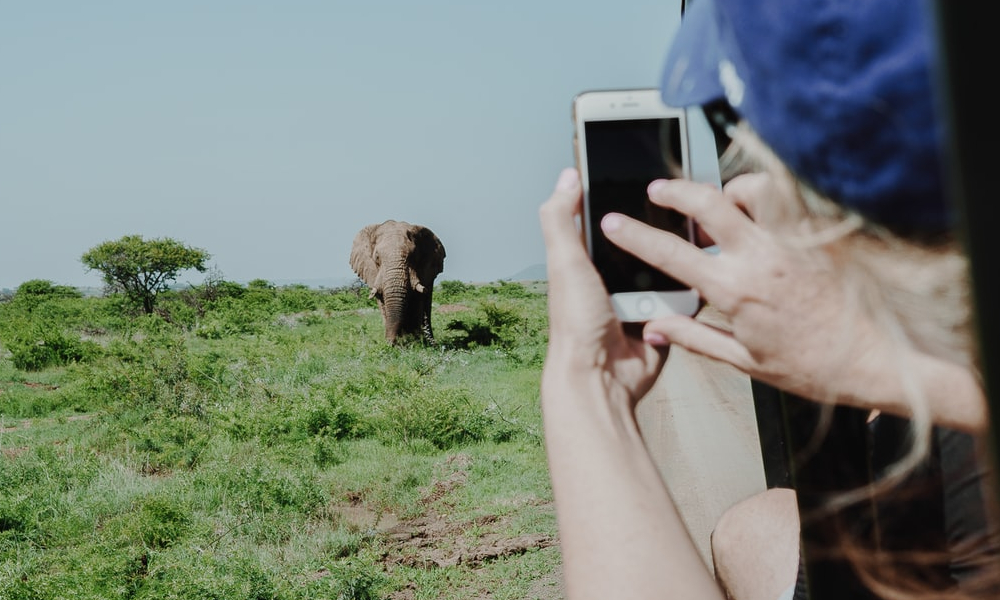 Making memories
Don't just take pictures of the wildlife and go home! Make this a holiday to remember by giving your kids diaries which they can fill with photos, drawings, words and memorabilia and whilst you are travelling. Make time to talk to each other about your day, live in the moment, and enjoy this exotic new location together. This will be an experience you'll probably remember forever. Make sure it matters.
If you've always dreamed of going on a safari in Africa but thought that was out of the question because you are a single parent or because an African safari is too expensive, think again. Countries such as Kenya are making holidays more and more attractive for parents vacationing with their kids and a week-long break for two in Kenya including a safari is no more expensive than a week-long break for two in Disneyland. And it will be a single parent holiday your kids will never forget.