Ingenious Travel Hacks for Single Mums Holidaying with Kids.
Natalie walks towards security check, carrying a toddler, boarding passes, and IDs as her seven-year-old tags along. At the security check, she takes a quick glance at the long queues amid mid-morning rush. Plopping her huge bag on a nearby chair, she sighs and braces herself for what was to be thirty gruelling minutes of manoeuvring her carry-on luggage and her two kids.
Thousands of single mums like Natalie know that being a single parent is a challenge in itself. Top that with skyrocketing prices and "family value packs" on vacations that go by the old mould of two-parent families, and you have the perfect recipe for disaster. But single mum holidays don't need to be like that.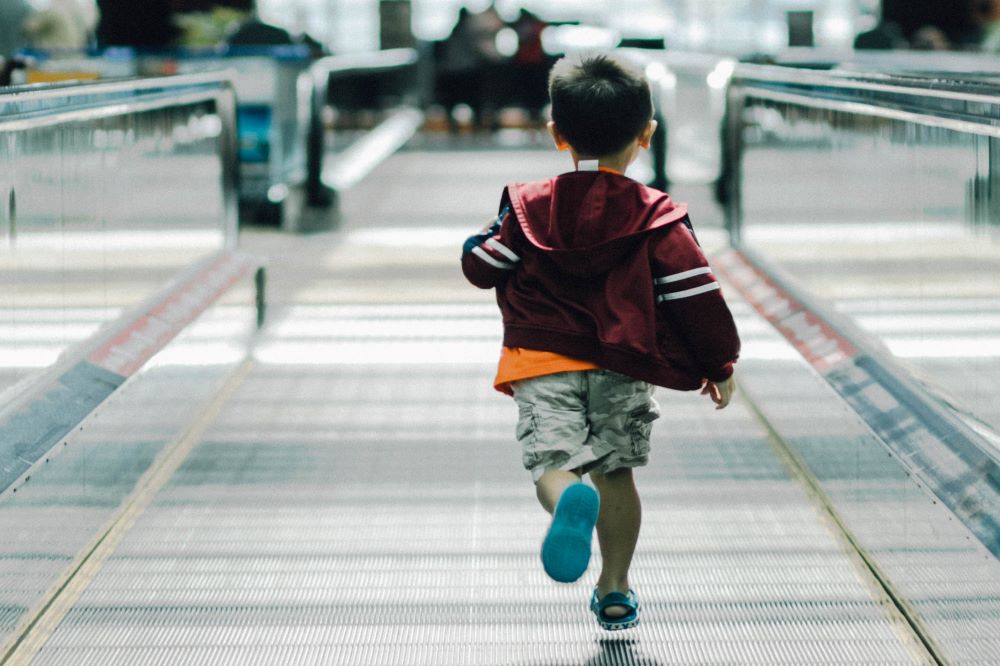 Single mum holidays: the challenge
Around 77% of single mums opine that products, services, and holiday packages are far too steeply priced. If it wasn't for expensive holiday packages that cost you a bomb, single mums holidaying with kids would have been a far more common picture the world over. Statistics don't quite match up to this picture. Recent studies show that single parents still have to shell out at least £500 more than two-parent families.
Spending quality time with your kids on vacation is one of the best ways to bond with them. However, planning a holiday as a single mum requires an eye for detail and a never-back-down spirit. How do you stay on top of your mum game while at it? And how do you keep up with the recurring expenses? How do you pick the most exciting activities that keep them engaged all-day-long?
Read on to know all about awesome travel hacks that can help you prepare a perfect itinerary for the next vacation with the kids. From reservations to safety hacks, this post addresses it all.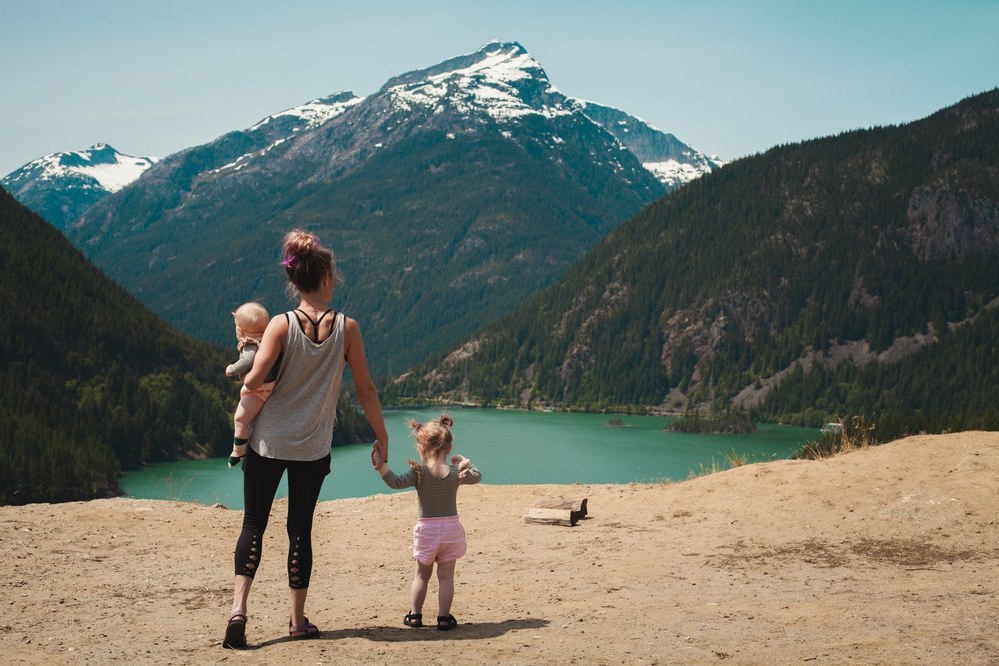 Planning perfect single mum holidays: must-know tips
Flying with your kids
Exasperated parents running after their excited kids is a pretty common scene at airport waiting lounges. Flying becomes even more difficult when you are a single mum trying to wing it like you've got it all together. If juggling kids, documents, and luggage prove to be too much for you, then you should prepare well ahead of the trip. Heads-up on flying solo with kids: keep the following checklist in mind.
Check in online a day in advance to avoid queues at airports
Carry printed copies of your boarding pass or download the airline's app for the trip
Read up on the specific IDs you need to carry for your children
Choose family lanes at airports which are mostly shorter and allow for pushchairs
Arrange for a shuttle to your hotel prior to the flight, check whether the hotel provides airport transfers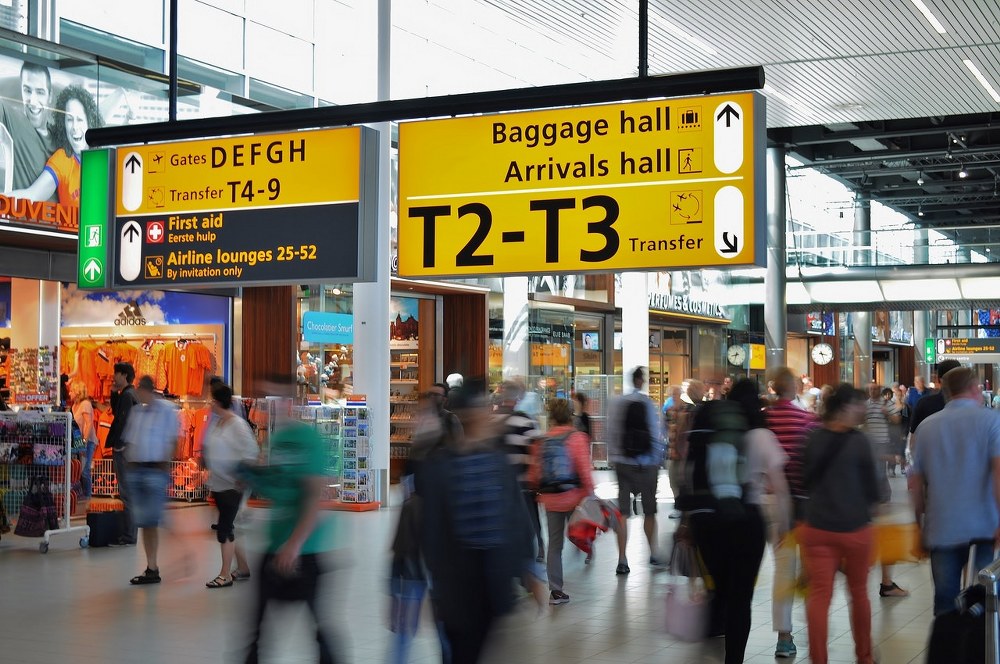 Holidaying with an infant
Before you start rolling your eyes, hear me out. Travelling with an infant in tow is actually easier than it sounds. They are small in size, which makes it easy to carry them around. They are not likely to kick up crazy tantrums in public places and they are also not the ones to talk back or run away. And when it comes to the matter of food and nourishment, infants are easier to handle as you can feed them more or less on the go and at your convenience (to a point). If you plan on travelling with an infant, make sure you sterilize the bottle as often as possible as young infants, in particular, still have a delicate immune system.
Of course, enjoying a holiday with an infant as a single mum requires its fair share of planning too. Our top tip: a sturdy stroller. If you are travelling solo with the kids, then invest in a durable, lightweight stroller for your holiday. They will come in handy when your baby gets too heavy to carry around all day. Strollers will help you get ahead on shopping and eating out goals too. What's more, strollers make it super-easy to hop right onto a cab, escaping the crazy rush at arrival gates at most airports. Check if it has a rain cover, mosquito mesh, and sunshade in place, and you will be good to go!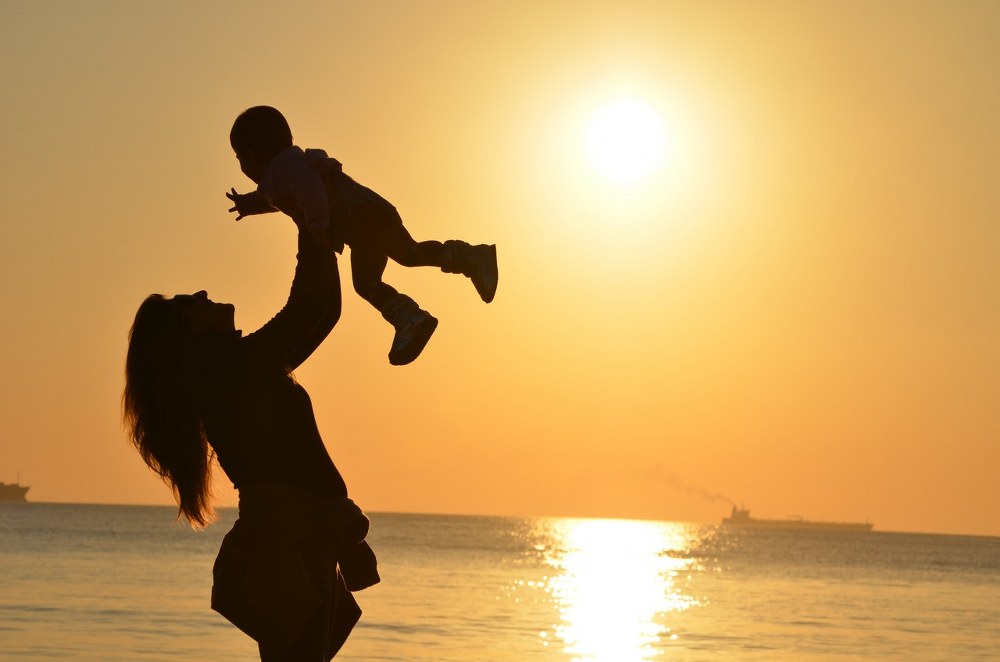 Booking an enjoyable stay
While most hotels claim to be kid-friendly, the real picture is often quite different. You would not want to be stuck at a hotel that does not have Wi-Fi. It is a given that your kids will start complaining from day one, right? Also, what's the point of going for a weekend getaway if your kids cannot splash about in the kids' pool? Here are a few things you should check (apart from the prices) when making reservations for your stay.
Provision of complimentary travel crib or cot inside the room
Mini-fridge for snacks, juices, and milk
Kids pools or splash pads designed for children
Areas for play and lounging for children
Complimentary breakfast and Wi-Fi facilities
Fun itinerary or activity programme that come with the reservation package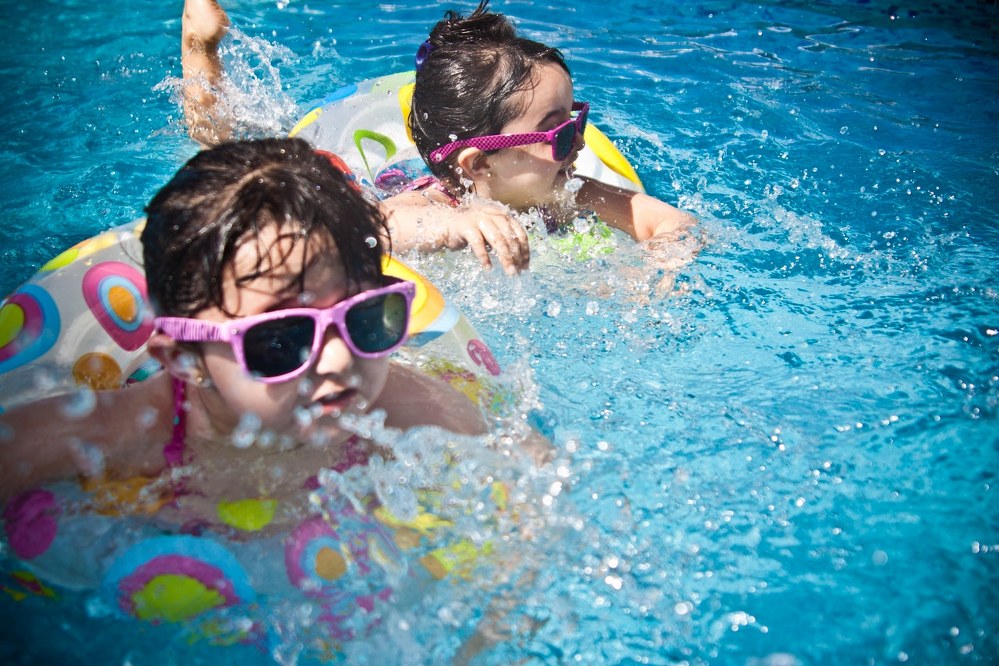 Bagging value-for-money deals
Saving money is a big concern for most single-parent families. However, if you are clever about it, you can actually end up saving loads of money and get to enjoy the trip thoroughly. Going on holiday does not have to be all about dining in fancy restaurants or getting the Presidential Suite at Four Seasons. Simple things like an ice cream a day for each day of your holiday can go a long way to please your kids. Here are a few tips for saving money on single mum holidays.
Book flights directly through airline apps and websites to save more
Book your stay at hotels that charge per room instead of per person per night
Check out resorts that offer single-parent discounts
Cut your costs on meals, but indulging in an occasional ice cream or extra-large pizza won't do you any harm

Book flights early and directly with the airline.
Keeping tabs on company
Plan for both virtual and offline company when on vacation. Sure, you would love to play in the sand with your kids, but for how long? As every parent with kids knows, getting easily distracted is somewhat of a superpower in children. You need to keep them engaged at all times if you want to take a break from the constant whining. Here are a few ideas that can liven up mum's and kids' time on holiday:
A portable DVD player or laptop loaded with movies can add magic to the evenings on vacation
Befriend other families or single parents on holiday, and take your kids along for a good time
Make good use of the hotel playground and kids pool so your kids and you can make friends
Book a group holiday for single parents with a specialist tour operator, such as Single Parents on Holiday
Book a holiday package that has a kids club or kids programme to keep the children engaged all day long
Get the entire playschool group to go on holiday so that your kids have plenty of friends around on holidays to have fun with and you have some adult company

Choose a hotel with a kids programme or kids club so your children have company.
Banking on kindness
One of the greatest things about travelling as a single mum with kids is that you get loads of help from strangers. Do not feel shy to ask for help from strangers at airports. More often than not, they will be too happy to help you with the stroller and your luggage.
Airports and hotels sometimes have staff specially employed for helping out young parents. So make sure you take help from them when you need a hand to carry your luggage around. You can also request them to keep an eye on the luggage while you are out on a washroom break and all sorts of odd favours. Reach out to people, don't be hesitant, and you will find help from even the unlikeliest quarters.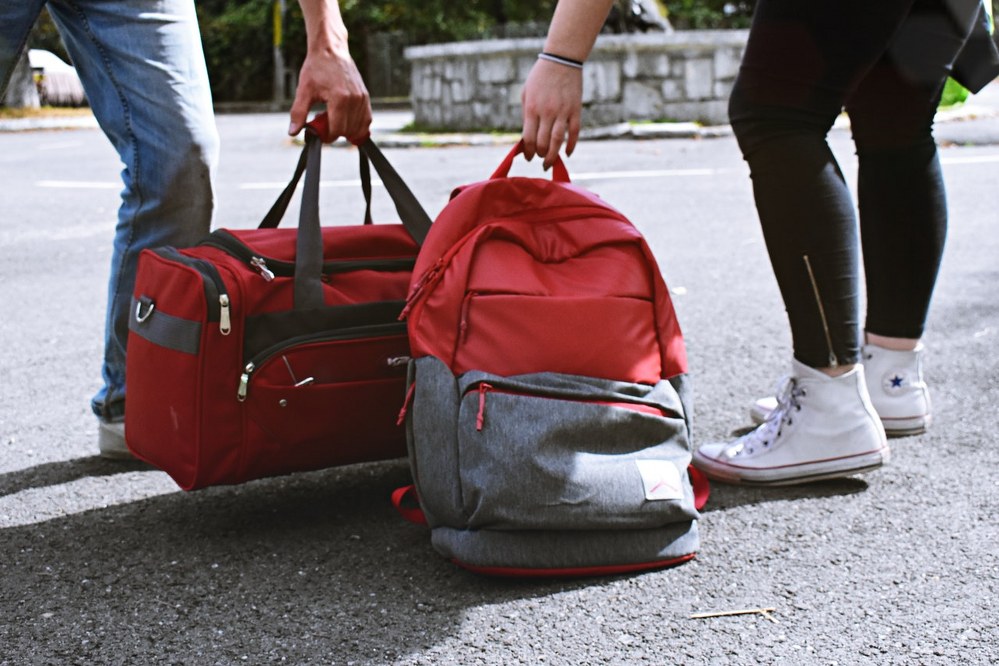 Prepping ahead for the return
Most trip plans don't take the night of return in account. However, it is just as important as the night before your departure. You are most likely to be drained from the long journey back home. Planning meals and a schedule for the day you return is a wise move if you don't want to kill the vacation buzz on reaching home. Here are a few tips on how to handle things just after you return.
Prep a meal for the night of your return. Just a simple mac-n-cheese would be enough to put the kids to bed for the night.
Keep bath salts handy. Run a relaxing bath right after you return home.
Ticking off single mum holidays' checklist
That's all there is to planning single mum holidays with your kids. Here's a complete checklist that you can keep handy when planning your holiday. Tick them off one by one and gear up for a fun-filled time with the little ones.
Book your flights well in advance and check in 24 hours prior to the flight to avoid the rush at airports.
Make reservations at a genuinely child-friendly hotel. Proceed for reservation only after thorough research.
Keep an eye out for single mum holidays' deals online. Plan an activity-filled itinerary or get a tour guide to help you with those.
Pack essentials: loads of meds, a first-aid kid, sanitisers, wet wipes, and plenty of snacks for the trip.
Check out meal prep recipes on YouTube for dinner the night you return home or ensure you have a prepared meal or snack in the freezer.
Double-check all documents and IDs before leaving the house.
Keep plenty of Ziploc bags, wet wipes, tissues and cling wrap for those quick munchies or accidental spills.
Always keep a spare set of keys with a neighbour in case you cannot find your keys in your hand luggage filled with souvenirs from the trip.

Choose a hotel that has great kids facilities.
Summing it up
Gear up with the juice-boxes, snacks, tickets and plenty of ideas to keep your kids engaged during holidays. Get away from the daily doldrums, tag your kids along, and go for on one of those single mum holidays that you had been planning and meaning to go on for quite some time now. With luggage, important documents and bawling infants, going on holiday can get a handful at times. Keep the tips in mind, and you will be good to go. It's time to show your kids that single mums too can rock at holidaying. Have fun on your next trip with the kids!
About Single Parents on Holiday:
You can find out more about us by going to Single Parents on Holiday's website, or if you enjoyed our article, read our Complete Single Dad's Guide to Holidays. To subscribe to our Single Parent blog, go to our blog page and fill in your email address on the right.
If you want to share your views, why not follow us or comment via Facebook or Twitter , where we tweet all things #singleparents.
About the author:
Kimberly Davies, a Melbourne-based psychologist, is also associated with MyAssignmenthelp.com, a leading assignment writing service as an assignment expert. She shares her wisdom and expertise with students who struggle with their assignments. Apart from penning insightful blogs, she also likes kayaking and exploring the Great Barrier Reef for leisure.