Embark on a road trip with the kids around the UK.
As summer approaches, families from across the country will be heading off on their summer holidays, whether it's a sandy beach resort in Europe or a staycation here in the UK. We all have our own holiday preferences: Some of us like lounging by the pool basking in glorious sunshine on an all-inclusive holiday, others like exploring the many city breaks on offer across the UK. There certainly is an endless number of holidays to choose from for families with kids. If you are a single parent, that doesn't mean you need to stop going on holiday. You deserve a well-earned holiday just like any other family. But often finances are restrained as a result of divorce, or in some cases bereavement.
Being a single parent adds a lot of extra tasks and stress to your daily routine and many parents can be put off by the thought of taking the children away on their own, especially abroad. But going on holiday doesn't have to mean travelling across the globe to a sunny beach resort. There are plenty of beautiful places in the UK, which provide the perfect setting for a single parent holidays in the UK. There is a wide selection of holiday parks scattered across the country, many interesting cities that make for a fun city break and activity parks where you can stay for the night, some of which are quite reasonably priced.
Another option worth considering for your next holiday is a UK road trip with the kids. The UK has many beautiful destinations, which are perfect for a road trip with kids, so there is no need to go abroad on your own.
Planning a road trip as a single parent
Enjoying a holiday with children in the UK instead of abroad can be more appealing to a lot of single parents, for a number of reasons. If you're planning a staycation then it's worth considering a road trip as you can plan the holiday around the whole family and your budget. You can travel at your own will and plan the duration of the trip for as long as you wish, whilst having the comfort of being in the UK. A road trip with the kids is one of the best ways for you and the children to explore a number of destinations across the country during one holiday; but it's important you plan ahead so you know where you're going to go, how much it will cost and the best ways to keep the children entertained.

Make sure you and your vehicle are ready for the drive
Without a reliable car your road trip isn't going to be very successful. Before you start to plan where you're going to go, it's important to make sure your car has had its annual MOT and service, so it's ready for the long drive ahead. If you have an old car, in particular, it is important to get it checked before setting off on your road trip to make sure it is safe to drive and that you won't break down during the trip. Should the worst happen, and it doesn't pass the check, you can sell your car via a website and purchase a newer model that is fit for your road trip with the kids.
With potentially a long journey time involved during your trip, it's important to make sure you're familiar with the roads you'll be driving and brush up on your general driving knowledge. Even if you've been driving for a number of years, it's worth revisiting the rules of the road, such as the Highway Code and having your car checked over to ensure you're as safe as possible for the journey ahead.
Plan your road trip
One of the most exciting parts of a road trip with kids is planning the route and working out everything you want to do and places you want to explore. There are many road trips across the UK, which offer something for the whole family. Whether it's a relaxed drive from one town to another, or a more adrenaline filled drive with tight roads and steep inclines – the UK has it all. If you're heading to Scotland, take the North Coast 500, also known as the 'Scottish Route 66'. Filled with picturesque views and endless Highland scenery, it's one of the top coastal road trips in the world and not to be missed. Other popular routes include the Atlantic Highway, located in the South West of England, Causeway Coastal Route in Northern Ireland and The Dragon's Spine in Wales.

Pre-book your accommodation
It may seem obvious but when you are a single parent travelling alone with your kids, it's important you know exactly where you'll be staying during your trip and have the booking in place before you arrive. When you are planning your route, research local hotels and guest houses so you can gauge how much your stay is going to cost and if they offer family rooms. It's best to book your accommodation in advance of your road trip so that you're not worrying nearer the time and you don't have to sort somewhere to sleep during your trip. For cost efficiency, browse hotel comparison websites and local guest house websites of the towns you are travelling to. Hotels, which are part of a chain, can often charge considerably more than local accommodation so be aware of that.

Keep the children entertained
Any road trip brings a long journey time, and children can often get bored and agitated if they're travelling for long distances. With this in mind, it's a good idea to make sure they are entertained whilst you're behind the wheel. Portable DVD players can be a lifesaver as they will keep the little ones occupied for a few hours, meaning you can drive in peace and concentrate fully on the road. Another option is to create activity packs, containing books, colouring in sheets and even child friendly maps so they can participate in navigating to your next destination. If you have the time to prepare drinks and snacks for the car journey, then do so as service stations along the way can often be more expensive than your everyday supermarket and might not cater for fussy eaters. So, not being prepared could be quite costly and unnerving.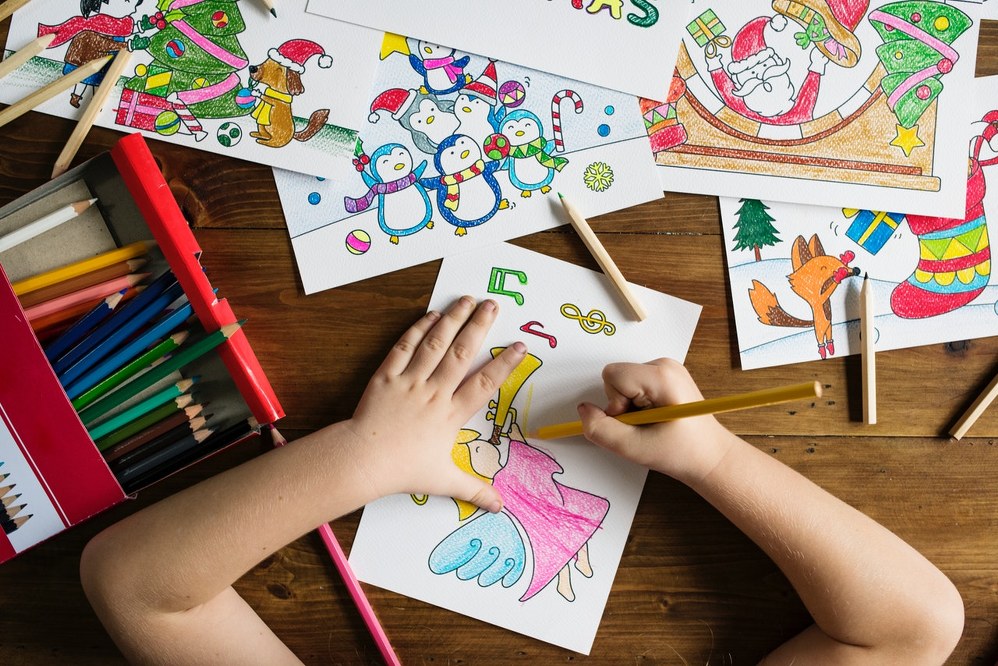 A road trip with kids can be one of the best ways to enjoy a staycation, especially if you're a single parent. Sometimes the thought of going abroad on your own with children, can put you off going on holiday. This needn't be the case as you can have just as much fun on a road trip around the UK as flying or driving abroad. Whatever holiday you're after, there is an endless number of destinations that can be enjoyed by single parents and their kids and are reachable by car.
About the author:
Single Parents on Holiday organise family holidays exclusively for single mums and dads with kids.  We also blog about single parenting, family travel, solo travel and more. Subscribe to our Single Parents Blog if you want to receive posts straight to your inbox (we don't spam!)!
In the meantime, check out these blog posts from us: