Here is my bucket list of money-no-object dream holidays:
Do you have a bucket list? Well, I do now. Thanks to COVID, I have lost a year of travelling – and with it the necessary budget to go on a dream holiday post lockdown. But I am not immune to a bit of holiday-dreaming. So to cheer myself up, I have started to create my ultimate do-before-you-die dream holiday list – now I just need to win the lottery:
Galapagos Islands
The Galapagos have long been at the top of my list of ultimate dream holidays due to its combined charm of pristine white beaches, azure waters, exotic lush flora, and unique wildlife. Unfortunately, the archipelago's price tag has never been within my budget, so it remains just that – a dream destination.
The Galapagos Islands are a collection of 19 islands in the Pacific Ocean and are a province of Ecuador. The archipelago's history and science has fascinated humankind ever since Charles Darwin, who incidentally lived just down the road from me in Kent, arrived in 1835 and was inspired to write his Theory of Natural Selection. So, if you are a lover of nature and wildlife, beaches and snorkelling, this place is paradise in every sense of the word and the perfect choice for anyone who enjoys combining action and relaxation. You can book a 10-week break, including a guided tour of the islands from around 5k per person. So, if you are planning on travelling to the Galapagos any time soon, prep your wallet!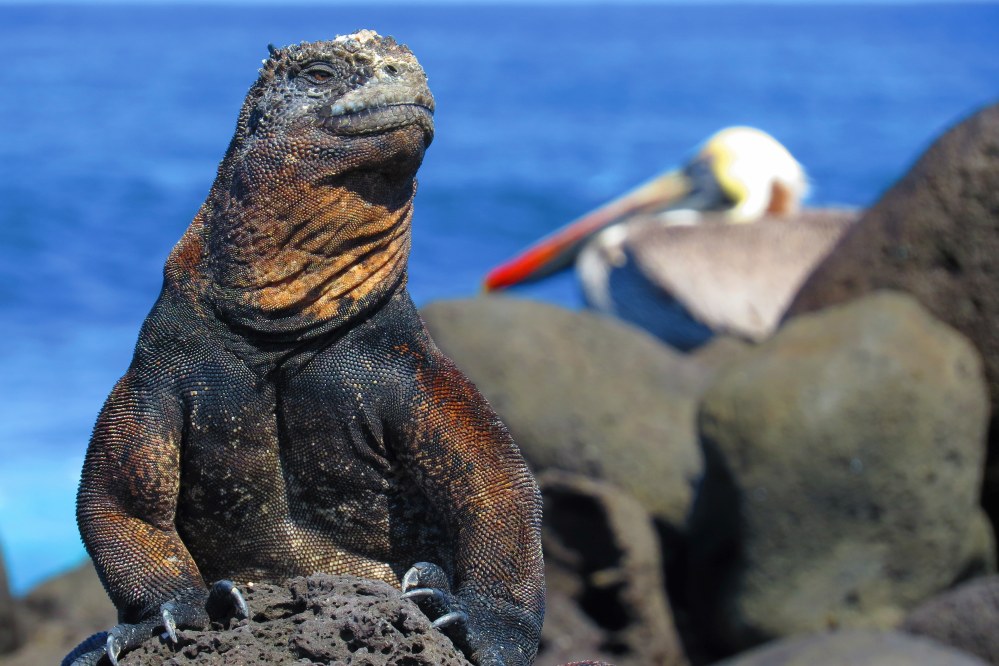 African safari
An African safari has been a dream holiday of mine ever since my son was young as we both love animals. Yet I never dared on embarking on an African safari as a single parent. I have only been to the more touristy places in Africa, such as Morocco and Egypt, and more lately Mauritius (all when he was already grown up), but never plucked up the courage to embark on single parent family holidays to Africa.
The most popular choices for an African safari are eco-conscious Kenya, Zambia, and Botswana. A good time to go is the dry season between June and October. If you want to experience the Great Migration when wildebeest and zebra create spectacular images as they cross the Mara River between Southern Kenya and Northern Tanzania, then your best chance is between July and middle of October. The Great Migration is not one single event but happens over months when groups from a few hundred to tens of thousand animals cross the river. The Masai Mara Wildlife Reserve in southwest Kenya and the Serengeti National Park in Tanzania are the most diverse and spectacular eco-systems in Africa, and possibly the most popular safari destinations, so if I am going on an African safari, those will be the perfect starting point! The cost of an African safari varies greatly depending on the comfort you seek. The more privacy and luxury you seek, the higher the cost. Personally, I prefer my creature comforts, so if I come into a bit of money, I will go for a once-in-a-lifetime bespoke safari.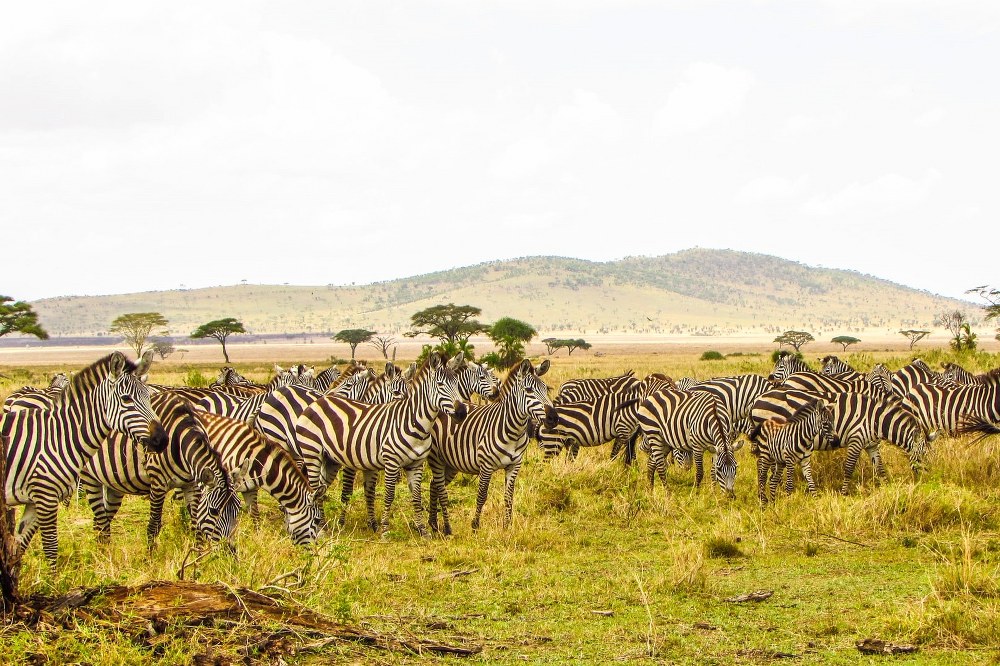 The Seychelles
Staying in Africa, off the coast of Tanzania, lies a beautiful archipelago of 115 islands: The Seychelles. It's not hard to see why it's a dream holiday destination and top of my list: The Seychelles are all about white sandy beaches, lush tropical vegetation, coral reefs, and warm turquoise waters. It truly is a tropical paradise of jaw-dropping beauty.
If you are planning a trip to the Seychelles, you will be pleased to know that the temperature throughout the year fluctuates between 24 and 32 degrees, making it a perfect all year-round destination. Just be aware that, to avoid the rain, the best time to travel is between May and October. It is also a good idea to check local conditions as seaweed can pose a severe problem, and you do not want to end up on your dream holiday unable to go in the water!
Aside from its many secluded beaches, the Seychelles are a great place to go snorkelling (or diving if you have the guts), jungle trekking, climbing, golfing and zip lining. There is something here for everyone, which explains why the Seychelles are popular with both couples and families with children – and favoured by the rich and famous. Which may contribute to the fact that a holiday here will make quite a dent in your wallet.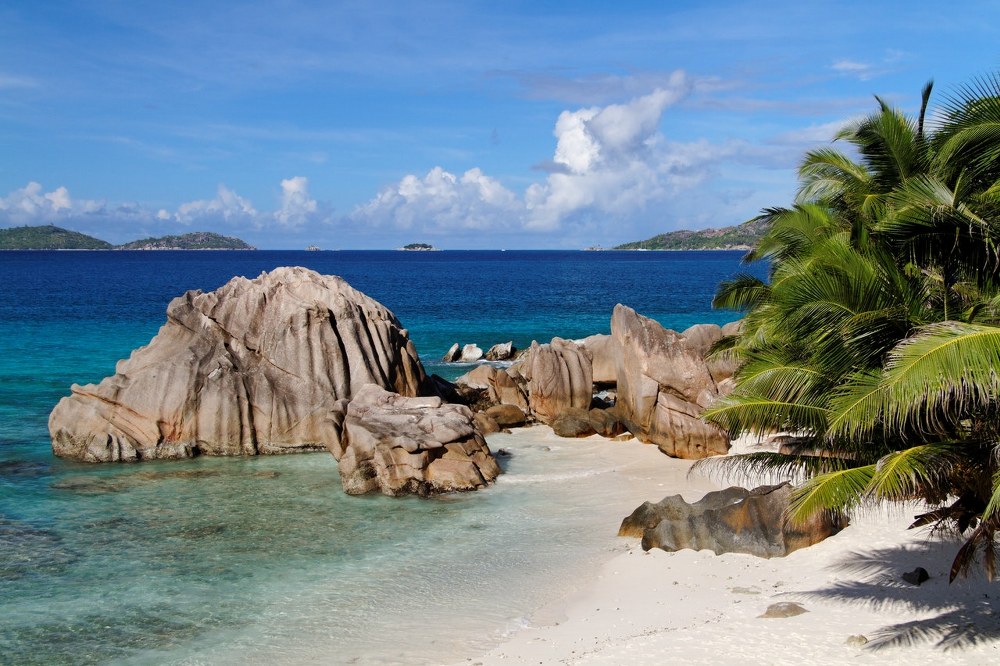 Fiji Islands
Powdery white sands fringed with tropical forests, colourful fish, and clear lagoons – you get the idea: The Fiji Islands is another tropical paradise. Located northeast of New Zealand in the Pacific Ocean, it is made up of 330 islands and many more uninhabited islets. But what makes Fiji so special?
Aside from the year-round warm tropical climate, stunning beaches and turquoise waters, Fiji is the soft coral capital of the world: Its candy-coloured coral reefs support 1500 species of fish, many of them unique to Fiji. For divers and snorkellers, Fiji is heaven on earth. If that is you, then the best time to visit Fiji is in the dry season between May and October as you get the best underwater visibility. You also get the chance to see the majestic manta rays, which come to visit Fiji between May and October to feed.
The price tag? Let's just say the bill for a holiday in the Fijis will make the Maldives look cheap, and that is not least due to its distance from Europe. I am definitely going to have to win the lottery for this one.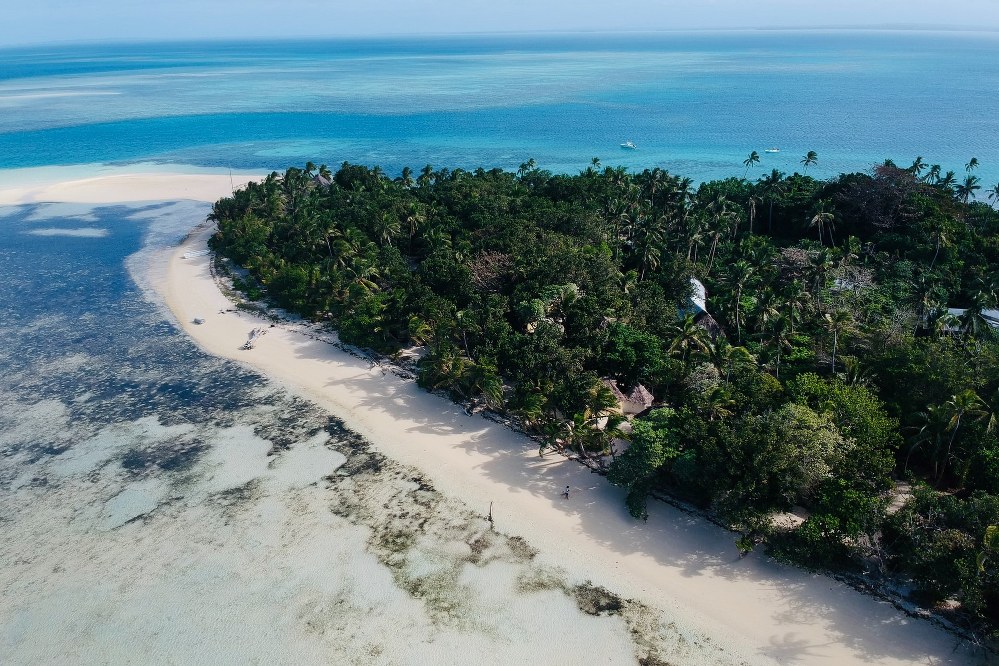 Would you know now what to do if you win the lottery? What is your kind of dream holiday if money is no object? Is it hiking in Peru or experiencing the Northern Lights in Norway? Touring Vegas or Disney World with the kids? Tell us about it. We are always partial to a bit of dreaming, especially now that we are all grounded by COVID.
To find out more about us go to Single Parents on Holiday, check out our single parent dating site or subscribe to our blog to get the latest posts, such as these, directly to your inbox: