Key considerations for planning a holiday with kids.
Are you about to plan a holiday with your kids? Do you want to make the most of it? Whether you are a single parent or a couple, planning a family holiday with kids can be as stressful as it can be fun so planning is key. From packing all those travel essentials to arriving at your destination, there are many different things requiring careful consideration. But with proper planning both parents and kids can have a whale of a time going on a family holiday. Are you tempted, or are you pondering if a holiday with kids is too stressful and you will need another holiday just to recover from this one? Keep on reading to find out what is really vital when planning a holiday with kids.
Deciding on the Type of Holiday
When it comes to planning a holiday with kids, preferences and requirements vary from family to family. Making all the necessary arrangements will be particularly challenging if you are going on holiday with your kids for the very first time. If you have, however, travelled with your kids before, you might already be planning like a pro this time around.
Think about what kind of holiday you and the little ones are looking for – you can select the exact destination later. It is more important to figure out what kind holiday trip everyone would enjoy most. This narrows down the destination and gets you closer to your goal.
There are many types of holidays that are suitable with kids. You could do a road trip, a city trip, an active holiday or a beach stay. Or you could have a short break somewhere more local, visiting attractions in the area or go hiking or camping. In that case you would need to think about the appropriate gear and equipment.
Even if your kids are still young, involve them in the planning. Sit down with your children and ask them what they would like to do on holiday and decide together. Many types of holidays with kids offer something for every age and preference. You need to decide which holiday works best for all of you before you plan further.
Setting a Budget
Once you have sat down and decided what type of holiday you are going on with the kids, it is time to talk about budget. It is always good to have a budget whether or not you need to keep an eye on that bank balance. Make a list about what each part of your holiday will cost and set that amount aside plus a little extra for unforeseen expenses as early as you can.
Here are some of the things you will need to factor into the cost of a holiday with kids:
Regardless of whether you and the children are travelling by car, by train or by air, transportation will make up a large part of your holiday. After all, you need to buy a ticket for each family member. And if you are going by train or plane, then you still need to get to and from the train station or airport so don't forget to budget for the cost of car rental, taxis or even airport parking.
Some families like to stay in hotels and go half board or all-inclusive. Although it may appear so at first, going half board or all-inclusive where all kids' snacks and kids' ice creams and everyone's drinks are included is not always the most expensive option. Staying in a B&B, AirBnB or a rented property may sound cheaper initially but one has to consider the cost of self-catering. Whether you eat out or cook, this can add up so keep that in mind when you compare prices of accommodation.
No matter where in the world you go and wherever you and the kids stay, you have to eat. Eating out can add considerably to the overall cost of a holiday with kids as you are not just paying for one so bear that in mind. Providing your accommodation has facilities to cook, preparing your own meals might work out cheaper that eating out. This really depends on your destination and proximity to super markets and restaurants. If you do have a super market nearby, you might find that you do not have any of the basic ingredients at hand such as spices, sugar, salt and flour. So by the time, you have bought everything you need to prepare a family meal, you and the kids might have been able to eat out.
Costs of Entertainment and Shopping:
If you are going to a new place, there will be some must-see destinations that you will want to visit so do your research prior to setting off and budget for the cost of tickets, be it local sights, concerts, shows or amusement parks. Entry to famous sights and museums can really add up and you don't want to pass up the chance to see a unique building or painting now that you have gotten so close to it? Don't forget about evening entertainment. Even if you are on holiday with kids, especially if they are teens, there might be some shows or concerts or a special bar might want to visit.
Moreover, do not underestimate the cost of shopping, in particular, if you are going to a new place abroad – somewhere exotic you might never visit again. You might not want to miss the chance of a unique souvenir or other special local item that you cannot buy back home and that will be a wonderful reminder of the fabulous holiday you and the kids had together. Obviously being on holiday with kids, means you will be buying special local toys for the little ones too. So take the cost of shopping into consideration as well.
Deciding Where to Go
Now you have finished setting a budget and decided the best time to travel for you and the kids, let's choose a travel destination. It's always best to ensure everyone in the family feels they have an input so why not pre-select a few destinations based on the type of holiday you and the kids decided on and present a few options to them? That way you are also giving the children a choice but not overwhelming them with too much information. At the end of the day, what truly matters is that the entire family is wholeheartedly happy with the chosen destination, not where you are actually going.
We have compiled a list of the top 10 places for a holiday with kids in 2019. Between them they offer great beaches, excellent sight seeing, water sports, water and theme parks and more:
Spain plus the Balearic islands (incl. Mallorca) and the Canaries (incl. Lanzarote)
France
Greek islands such as Crete, Kos and Zakynthos
Croatia
The Algarve
Cyprus
Malta
Egypt
Florida, including Disneyland
Mexico
Making a Checklist
Packing for a holiday with kids requires you to be highly organized. In order to ensure that you pack the essentials and leave the unnecessary stuff, it is wise to make a checklist beforehand. It is up to you whether you use a paper and pen for making the checklist or whether you get help from an online tool, an app called Paperless for example.
Here is a useful checklist for packing all the essentials for your family holiday – bear in mind that you need to add to the list depending on when and where you are going and the type of holiday you have decided on:
Clothes and Shoes: T-shirts, jumpers, trousers, shirts, underwear, leggings, dresses, bathing costumes, pyjamas, rain coats, sun hats, etc.
Toiletries: toothbrushes, toothpaste, soap, shampoo for adults and kids, moisturizer, deodorant, shaving cream, nail clippers, etc.
Family Travel Essentials: sunglasses, sun lotion, camera, headphones, portable chargers, not to forget snacks and non-perishable food items for the journey there and back and possibly for the holiday if you are going abroad and your kids are fussy eaters
First-Aid Kit: tablets for motion sickness, pain-killers, thermometer, antiseptic cream, bandages, and duct tape. Depending on your destination, don't forget to take any essential medication for diarrhoea, cold and any other illnesses you or your child are prone to catch
Toys: your child's favourite stuffed toy or comforter, iPad or DVD player (can be life savers on a long journey), kids' books and adult books, crayons and colouring books, inflatable ball and a game to keep the family occupied in the evenings
Important Documents: Credit cards, health/travel insurance documents, boarding pass and any other booking confirmation for parking, accommodation, etc., passports for every family member, visa documents, money in required currencies
Travelling Essentials for Babies: If you are going to travel with a baby, keep wet wipes, nappies, bottle or sippy cup, bib, baby food, baby blanket, and formula handy. Don't forget to take spare clothes for the journey. Taking a baby carrier with you when traveling with an infant can make your travelling experience a lot less tiring. A baby carrier will calm your baby as it can hear your heart beat, feel you close to her and also entertains your little one – in short, a baby carrier is a lifesaver .
Packing for the Beach
If you have decided to spend your holiday with the kids on a beach, then check out our packing list for a beach holiday with the kids:
swimming goggles
mosquito repellent
beach towels (unless provided by the hotel)
talcum powder
beach bag
bucket & spade
swimming costume
sun cream
beach ball
Ready, Steady, Wait
You have decided where to go, set a budget, packed and are ready to go? Wait. Before going on your well-deserved family holiday, don't forget the following must-dos:
ensure you have emptied the rubbish and removed any perishables from the fridge
if you are setting off by car, check if it requires a service; check tires, brakes, battery, etc.
if you are going without your car, park it safely in the garage or driveway (the latter often deters burglars)
tell your neighbours you are going away
switch off the heating
unplug small appliances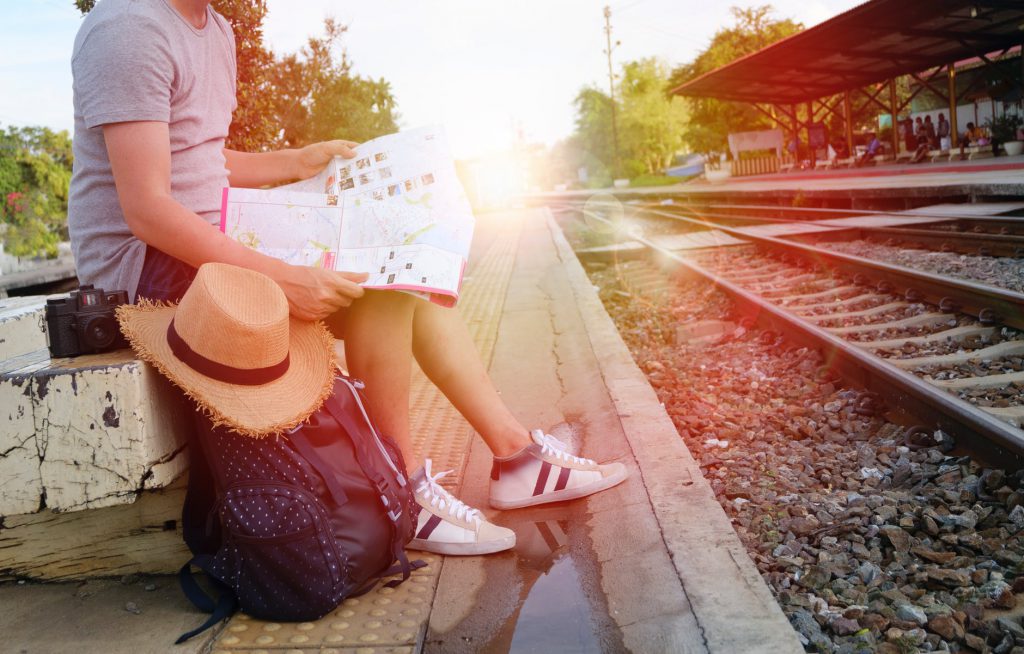 Congratulations! Now you have read about the key considerations when planning a holiday with kids – from scheduling your holiday to packing all the required items to must-dos before leaving your home – you are well prepared and can start planning your own adventure. You are truly ready to go.
Have a fabulous holiday with the kids and happy travelling!
---
If you enjoyed this blog post, why not check out some of our latest articles: