Single Parents on Holiday shares their top tips on how to make it through a long-distance flight with children
As a single parent, in fact, as any parent, the thought of flying long-haul with the kids may send you into cold sweats, or worse, put you off going all together. But don't panic, there are plenty of ways to make the experience more bearable for everyone involved, without reaching for the sedatives. Holidays with kids should be stress-free and fun, but that doesn't mean you should base your decision on where to travel entirely on the distance from home. Read our top tips for flying long-haul with the kids to make the beginning of your adventure a breeze!
1. Choose the right airline
Our choice of airline is often based on flight prices and entertainment, but with kids in mind, it is worth looking at what the airline offers for families. Virgin Atlantic, Emirates and Etihad are good family-friendly options, with Etihad even providing a free on-board nanny to help entertain your little ones on your long-haul flight. Each 'flying nanny' has a goodie bag of games, arts and crafts to keep little hands busy, so you can sit back and relax. If you have the budget, then of course, a charter airline, such as Jettly, provides the ultimate comfort for families.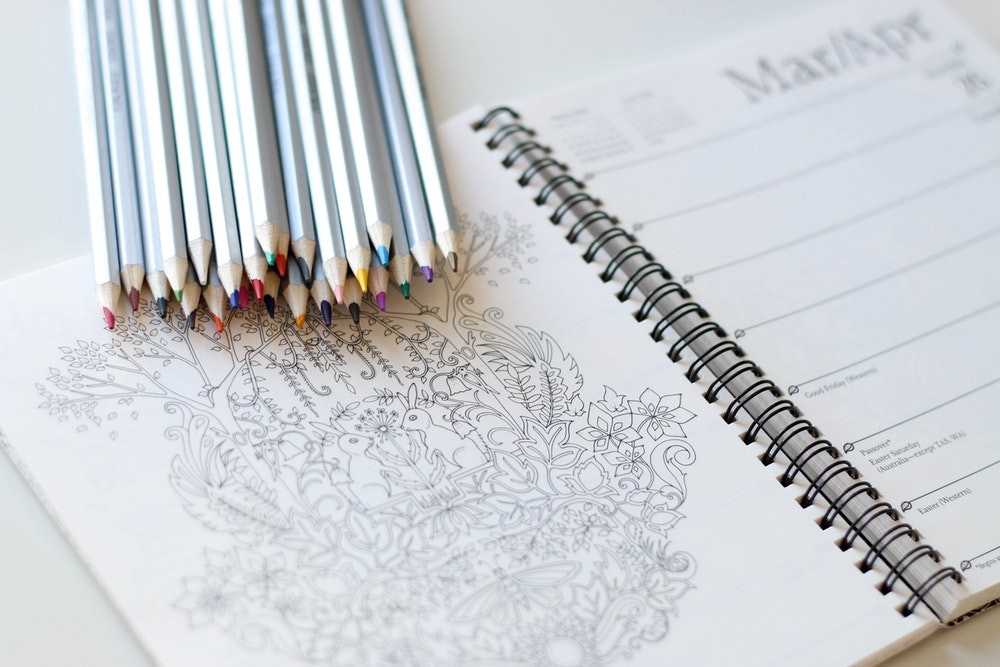 2. Bring amazing travel snacks
A common tactic that's proven to work on long-haul flights = distract with food. Use lollipops – also great for sensitive ears during take-off and landing – as a crucial tool to prevent any screaming or crying fits that could occur at any point of the journey. Ensure that your sweet treats are sugar free to avoid the risk of your child becoming more hyper-active.
Fruit, bread sticks and raisins are a healthy alternative to sweets but should be equally as effective in terms of the distraction tactic.
3. Pick your flight time wisely
Evening routes are the way to go when booking long-haul flights. This allows you to give your children a late nap, so they are not overly tired pre-boarding. Change them into their pyjamas before you board the plane. Then once excitement levels have simmered down and the lights have dimmed, read them a familiar bedtime story or give them some milk, and hopefully they should sleep, at least for a good few hours.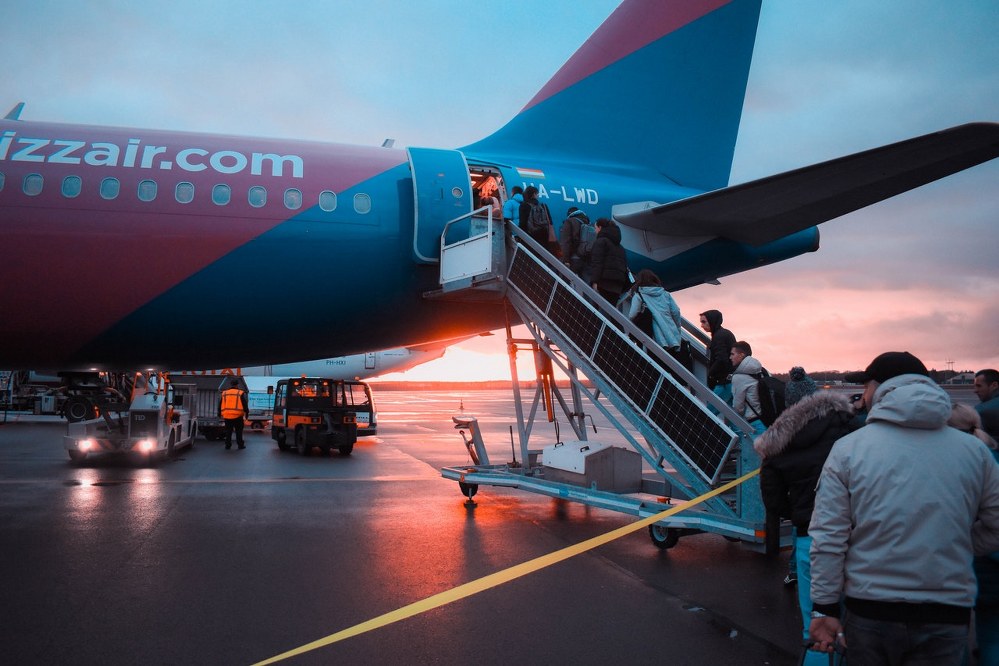 4. Pack practical hand luggage
Although it may be tempting to chuck in every top, book and puzzle in sight, along with 20 changes of clothes, it is important to remember to think practically. Keep your travel documents in one place, in a folder (preferably waterproof in case of a leak) to avoid any last-minute panics.
Calculate the number of nappies and bottles you'll need but add a few extra in case of any delays. Regulations allow you to take enough baby food and milk on your long-haul flight, even if it's over 100 ml.
5. Don't board your flight too early
Unless your children are out for the count, avoid boarding the plane too early. This will lead to you being unnecessarily sat in the seat which you will be in for hours to come. Let them stretch their legs for as long as possible prior to boarding a long distance flight as this will decrease the chances of them fidgeting and becoming restless.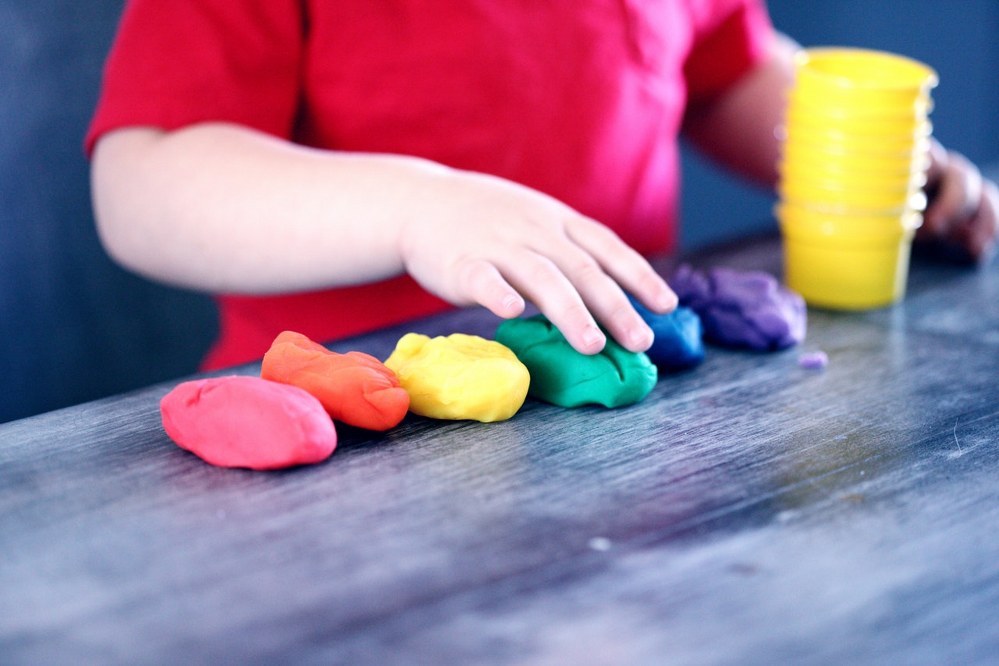 6. Creative activities for the journey
Colouring sets, play-doh pots and other creative activities are a great way of passing time and can be entertaining for yourself as well as the kids. Each activity is perfect for a long-haul flight as they are quiet, don't make a mess and don't require batteries or parts that can fall on the floor. You and your children can work on them over the course of a few hours, as well as doodle during a movie.
7. Pack each child a plane bag
Packing a plane bag that they don't see until they are on the flight is another great way to entertain the kids. From colouring sets, reading books and sweet treats – this is sure to keep them busy for the majority of the long-haul flight giving you blissful time to read, watch a movie or sleep.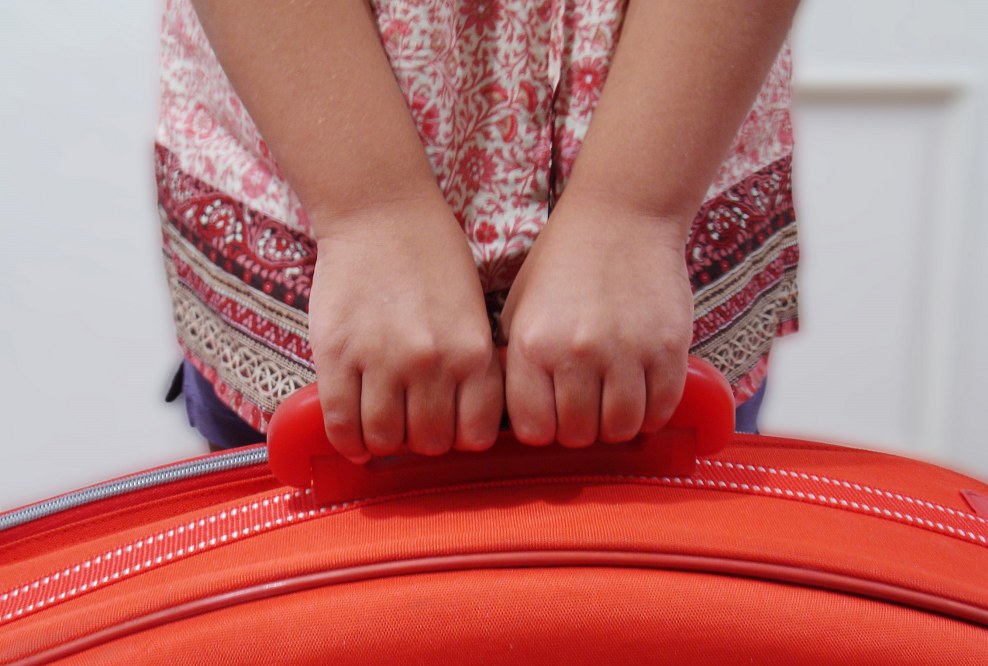 8. Bring a bag of surprises
It may seem excessive but going armed with a small bag of little surprises that you can reveal throughout the journey will do no harm. They don't need to be expensive as they will probably only entertain them for an hour, but every second counts.
9. Plan regular toilet stops
Make sure that your children go to the toilet immediately before getting on the plane. Avoid giving them too many fluids or they will be up and down to the toilet for the duration of your long distance flight which will not only annoy you, but could annoy people around you.
10. Bring electronics
Prior to your journey, make sure your tablet is fully charged and loaded with games, music, TV shows, Disney films and so on to keep the kids entertained for as long as possible. And don't forget headphones for everyone – your fellow passengers will thank you for it! Even small babies can be distracted by a cartoon with catchy songs, which could just be enough time to enjoy your in-flight meal. Don't forget, that these gadgets will also come in handy during your holiday, especially if you going away as a single parent.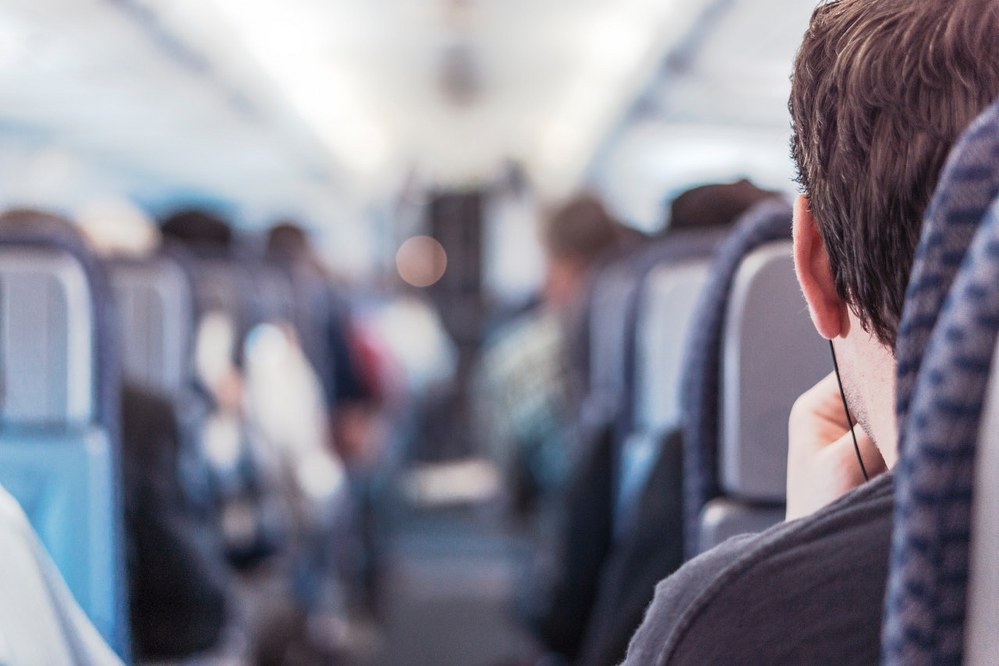 11. Keep comfy during your flight
Take the time to plan exactly what your child will wear prior and during the flight. An impractically dressed child is an unhappy child, so be sure to dress them in soft, comfortable layers that you can take off according to the plane's temperature conditions, which can often vary drastically throughout the flight.
Pyjamas are the best option and it is certainly worth taking a pillow too so the kids can snuggle up. Investing in a travel pillow for yourself and your kids may prove to be the best decision you have ever made and will allow for everyone to get a good kip.
12. Keep your buggy with you
Don't be tempted to check your buggy in, even if your child appears happy running around the airport. At some point, your child will tire and the last thing you want to be carrying on top of you hand-luggage, is a child. Even if your child doesn't tire, you can use your buggy to carry your hand luggage.
13. Location, location, location
 Where you sit can make the difference between a good flight and an abysmal one. Book the seats in advance and be sure to get a row that is ideally near to the toilets. If you have a young baby, request the bulkhead as long-haul flights will usually have a bassinet for them to sleep in – although the slightest hint of turbulence requires them to be on your lap.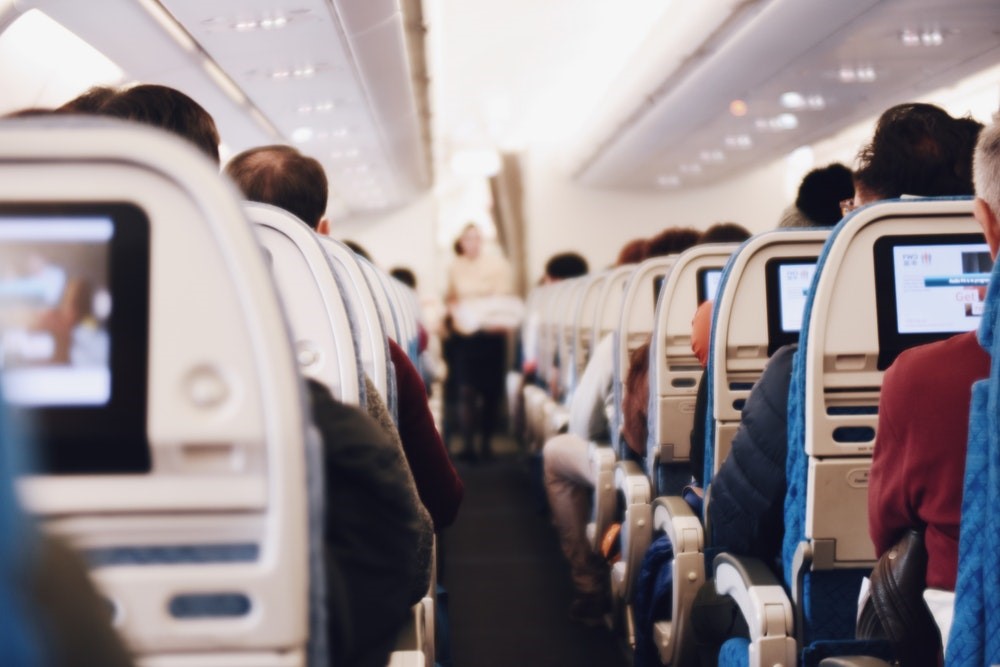 14. Play pilots
If your child is scared of flying, playing role games is a great way to make them feel more comfortable and excited about the long journey, as opposed to being nervous. Whilst waiting to board your flight, play pilots with your child as this will really help to avoid pre-flight and in-flight panic.
15. Prevent travel sickness
The worst fear many parents have when travelling long-haul with the kids is the worry of them getting motion sickness.
Carefully plan pre-trip meals – avoid eating anything spicy or greasy before or during the trip as this can upset the stomach. Dry snacks such as crackers are a great alternative. Hard ginger candy has been proven to provide relief from nausea associated with motion sickness. Travel sickness bands are also an effective and natural relief and come in bright colours for the children to enjoy.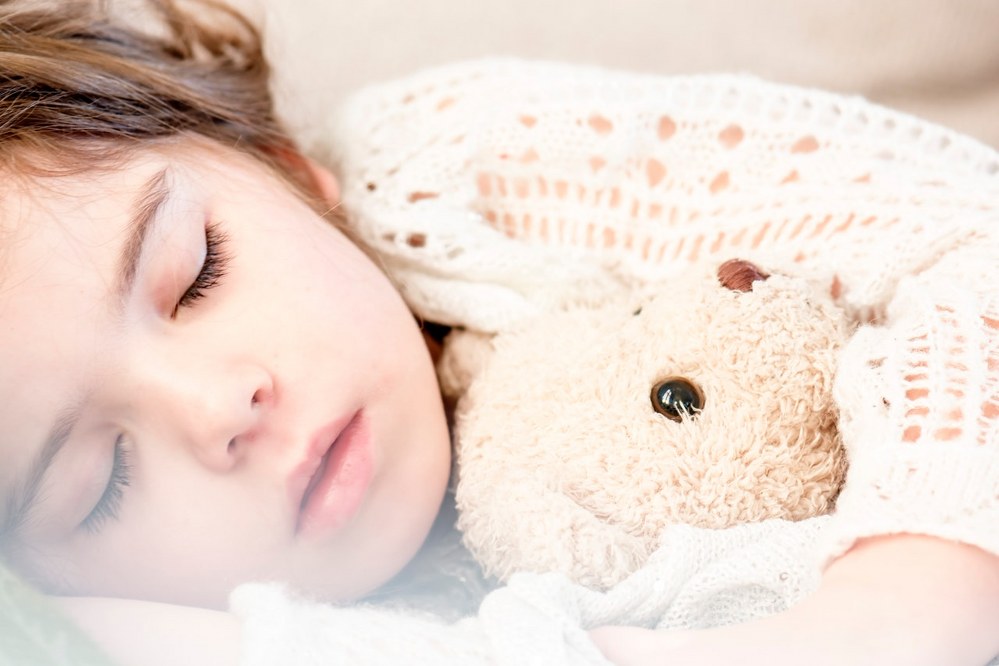 16. Don't worry about fellow passengers
On a long-haul flight with little ones, it's every man for himself. You shouldn't let what other people may be thinking about you/your children stress you out. As long as you're not letting them rampage around the plane or kick the seats in front, then rest easy.
17. Avoid the booze 
It may be tempting to calm your frazzled nerves with alcohol and whilst it is your holiday as much as it is the kids', you are going to need some serious stamina to last the long journey, so guzzling water is definitely the better option.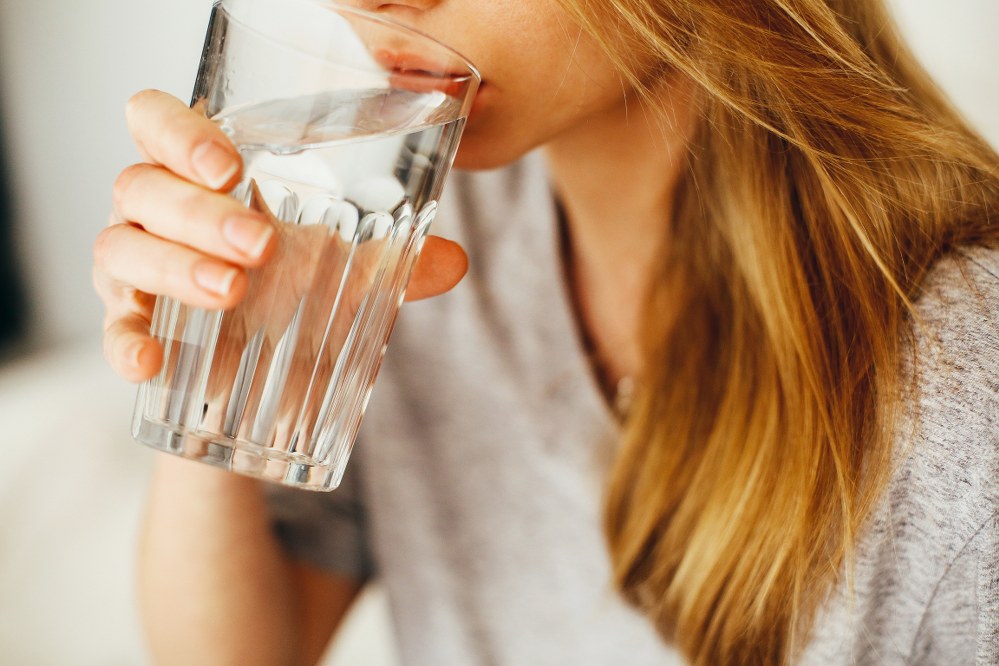 18. Prepare for jet lag
Although you may be eager to delve into fun activities from the minute you get off the plane, it is inevitable that your children (and yourself) will suffer from jet-lag after a long-haul flight which can turn them into little monsters. Give them some time to acclimatise first to avoid any tantrums that will ruin your fun day out.
19. Take care of yourself
While you may be distracted pouring all of your efforts into project managing your offspring on board, don't forget to look after your own well-being and comfort. Take care of yourself and the rest will take care of itself. Remember to pack your passport and give yourself plenty of time to get to the airport and your single parent holiday will start off relaxed and stress-free.
Other related posts:
---
For your ease, here are some great resources for booking your flights:
Opodo – A great resource for booking your flights and combining carriers
TripAdvisor UK – Book your flights through TripAdvisor
Expedia – Book your flights via a worldwide tour operator
lastminute.com – Book your flights last minute
For more holiday resources, please check out our travel services page.