Planning ski holidays with kids may seem daunting at the best of times, but what do you do if a pandemic is thrown into the mix? We have found out all you need to know about skiing this season.
Many of us had to postpone our ski holiday to 2021 or even 2022 due to the early closure of ski resorts across Europe. So, simply skipping a year just won't do – not if you are a passionate skier who counts the days until the re-opening of the slopes in Europe, and not if you had planned for your little one to try skiing for the first time. No, you definitely don't want to lose a second season to the pandemic! So, how do you go about planning a single parent ski trip when everything seems so uncertain?
Look for flexible booking conditions
The biggest worry holiday makers have right now is a change to travel corridor rules resulting in cancelled holidays or a requirement for self-isolation upon arrival or return. This is a valid concern, and as a result some tour operators, including Single Parents on Holiday, offer flexible booking conditions this winter, giving you the option to re-book onto another single parent or solo trip, or receive a voucher for a future booking in the event that certain COVID-related scenarios occur.
Similarly, airlines will usually offer to rebook you onto another flight, refund your flight, or provide you with a voucher if the FCO/FCDO  advise against travel to your chosen destination. Double check your airline's FAQ or COVID page to ensure you are happy with their booking conditions. For ease of reference, here is an overview of the airlines, which offer amendments due to COVID-19. Please note that terms differ from one airline to the other. You could also consider buying a flexible ticket or protection where possible: Opodo, for example, has agreements with some airlines to offer free rebooking. For all other airlines, they offer a Flexible Travel Dates service, which includes COVID-19 to protect your flights.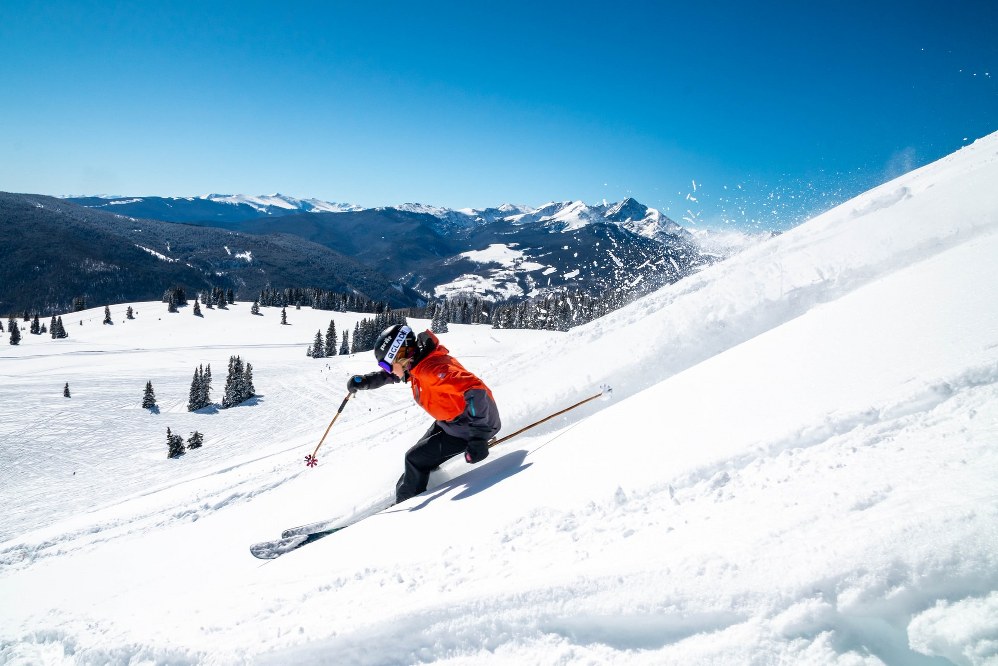 Consider travel insurance that includes COVID-19 cover
Countless insurance companies took their travel policies off the market as the pandemic took hold to protect themselves against further losses. Some have, in the meantime, returned to the market but specifically exclude claims relating to COVID-19. Others, and that's the good news, have decided to provide cover for cancellations and COVID-19 related medical expenses (in case you catch COVID-19 on holiday). Which have published a list of insurance companies that will cover you for COVID-19. It's worth noting that every policy is different, so check the overview as well as the small print.
Find a safe ski resort
Ski resorts across Europe are preparing for a busy season, with numerous COVID-restrictions in place to prevent a breakout. Austria relies heavily on ski tourism, so resorts are working extremely hard to ensure winter sports enthusiasts can enjoy a long and safe ski season. Chancellor Sebastian Kurz emphasized again last week that strict COVID-measures are in place for staff and guests. These include the need to wear face coverings (face masks, bandanas, or balaclavas) in all indoor areas, including cable cars, ski shuttles, shops and restaurants, except when seated at a table. Ski classes will be limited to 10 participants and après skiing will be restricted with social distancing between groups and eating and drinking only permitted when seated at a table.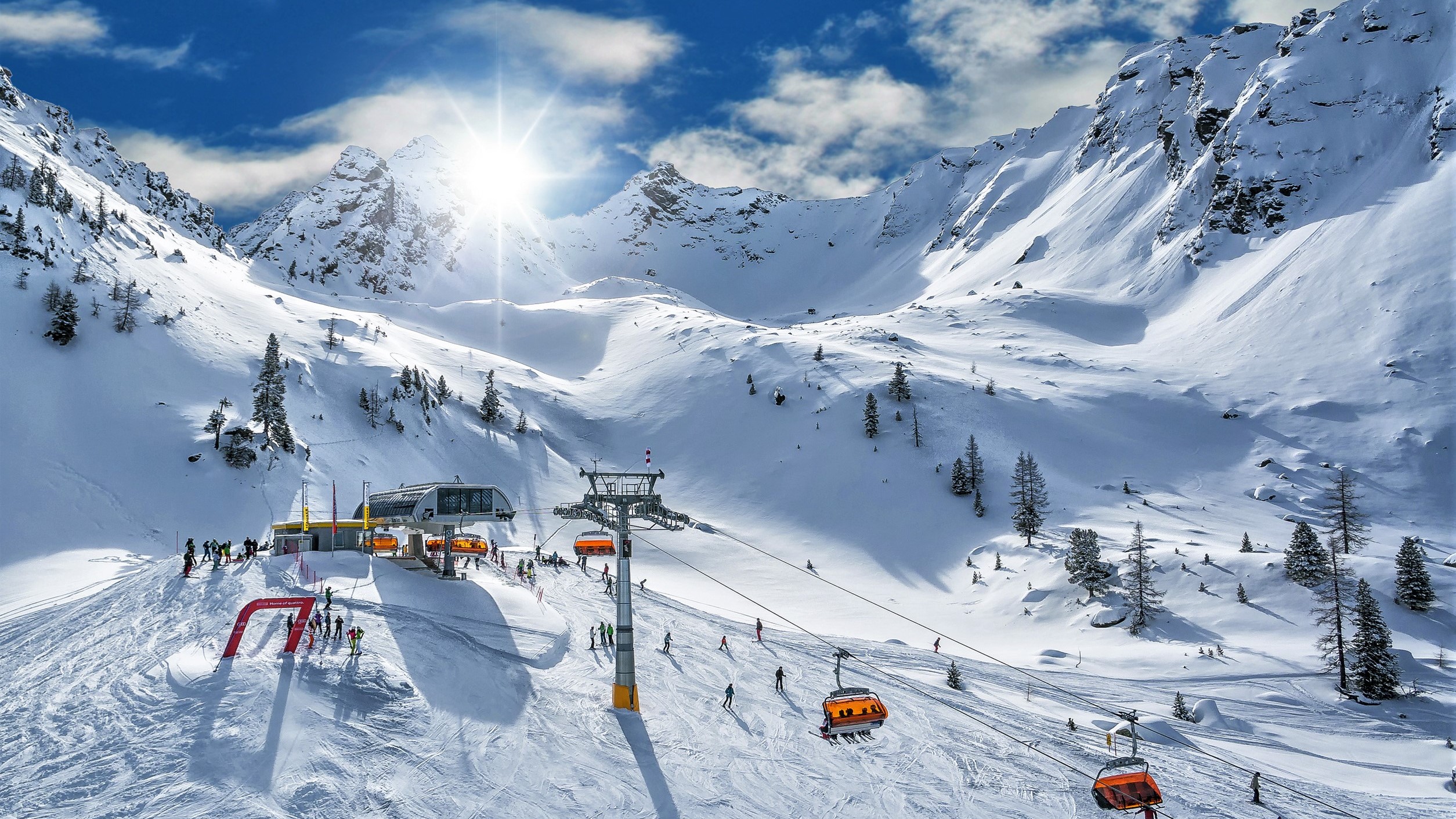 Remember that skiing is a low risk activity
As you will spend most of your time outdoors and 85% of Austria's lifts are not enclosed, the risk of infection will be extremely low when skiing in Austria. The European Centre for Disease Prevention and Control regularly quotes that most COVID transmissions occur indoors, in confined and poorly ventilated spaces. With social distancing required when you stand in line for lifts and well-ventilated cable cars that are not filled to capacity, skiing may well be a more civilised affair this season!
There will be disinfectant available at ticketing office areas, ski depots and toilet facilities. Mountain huts, hotels and other public indoor areas have to adhere to strict social distancing and hygiene rules, which include regular disinfection of common areas and staff wearing face coverings, as well as gloves when serving food. Austria's mountain huts are famous for their al fresco facilities, so there is rarely any need to go inside.
Travel safely
Think about how you will get to and from the airport. Public transport carries a greater risk of touching contaminated surfaces and coming into contact with new people. Taking your own car or booking a taxi is the safer choice. Just remember to use a face covering and hand sanitiser if you decide on travelling by train or taxi.
Airports have put in place a host of measures to ensure passengers safety. In addition, it's wise to apply the same common sense rules here, that have already become part of our daily lives: Maintain a distance of 2 m between you and others wherever possible, avoid touching handrails, elevator buttons and other frequently touched surfaces. If you do touch them, wash your hands for at least 20 seconds or use hand sanitizer that contains at least 60% alcohol. Wear a face mask and avoid touching your eyes, nose and mouth. Remember to print off or save your boarding pass to your phone to save queuing at check in and limit your hand luggage, as each item will have to pass through security as it is examined.
Once on the aircraft, avoid moving around, including trips to the toilet, to eliminate contact with other passengers. That way, it is extremely unlikely that you will catch a virus from a fellow passenger. Contrary to common belief, a plane's air conditioning does not spread passengers' bugs onboard. In fact, modern planes have very advanced air filtration systems, which make transmission via the air that you breathe extremely unlikely. A recent CDC study showed that being infected by 'patient zero' was just 0 to 1% for the vast majority of all passengers. All things considered, air travel continues to be one of the safest forms of travel!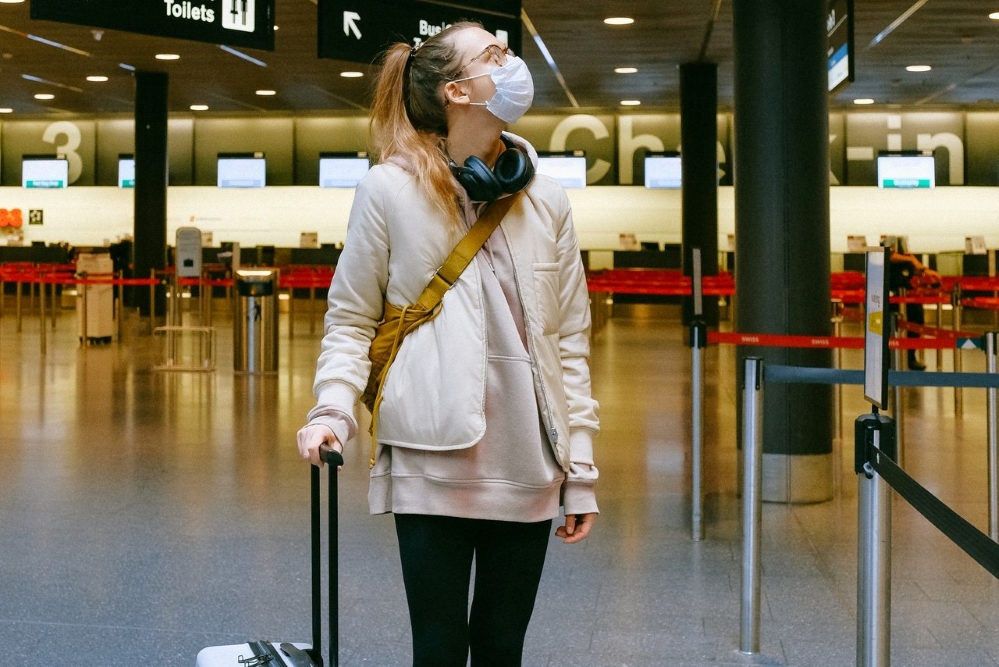 What about socialising with others on holiday?
To date there have been no restrictions in place in Austria with regards to the number of people you are allowed to meet inside or outside. So, if you book one of our ski holidays with kids in Austria, you can enjoy a group holiday as usual, save for a few COVID-restrictions:
Tables in restaurants will be set out for max. 10 people with at least 1 m distance between tables. You need to wear masks on the way to your table, but not when seated. Restaurants are currently open until 10 pm and bars until 1 am. Hotel spas, saunas and pools operate with restricted numbers and additional hygiene measures. Ski school is limited to max. 10 participants per class whilst ski guiding for single mums and dads in the group will be run as usual. Activities such as tobogganing, ice curling and snowshoe walks are available subject to weather, with the usual 1m social distancing rule.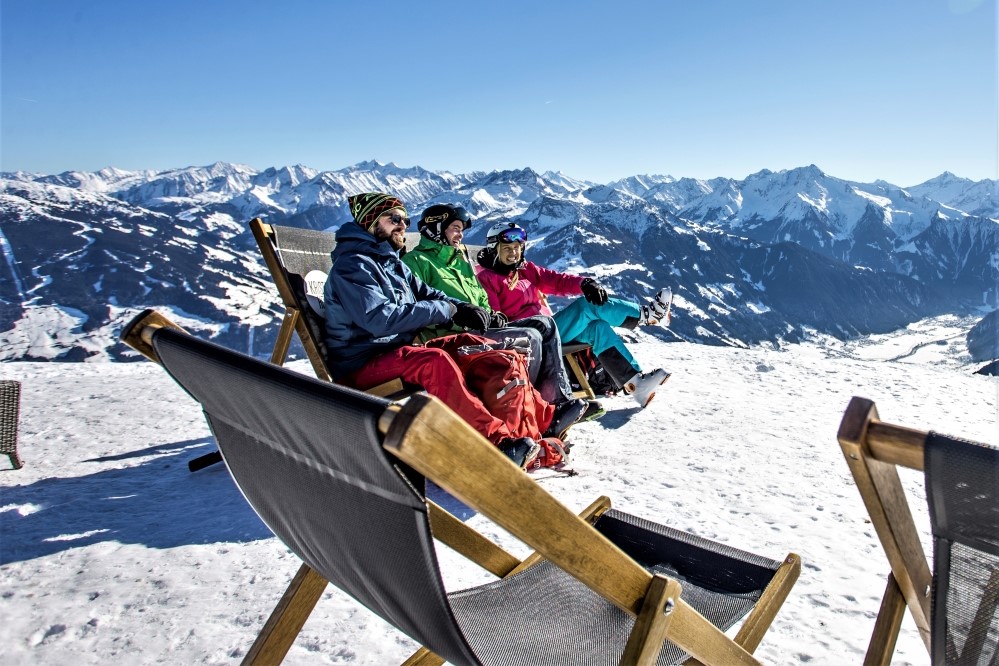 So, if you are tired of being stuck indoors unable to see anyone outside your bubble, a group holiday might just be the thing to lift your spirits and get you fit and healthy again! Skiing works your major muscle groups, improves your flexibility and general fitness, and you might even lose some weight in the process. Come and join one of our singles or single parent ski trips this winter and enjoy the company of others in the same situation. Check out below what's on offer for the 2021/2022 ski season:
Ski trips for singles and solo travellers:
Single parent holidays with kids and teenagers: