Top tips for first time caravan holidaymakers.
There is something quintessentially British about a caravan holiday, yet it has never been as popular as in the summer of 2020. Many families, including many single parents, feel that the lifting of travel restrictions has been too slow to allow them to book a holiday abroad, so they planned for a staycation instead. If you're considering hiring a caravan for the first time this year, here are some essential tips to make sure your single parent camping holiday passes without a glitch:
Hiring a caravan
If this is your first caravan holiday, you will most certainly want to hire a caravan to see if this is a holiday that is to your family's liking. Buying a caravan is a long-term financial commitment as you will need to consider the cost of storage, maintenance, etc. There are two types of caravan that you can rent, and you should think carefully, which one suits your family's needs best:
Static caravans:
Static caravans are usually based at a campsite. They resemble a temporary home, stay at the campsite long term and have most of the amenities of a family home. Many holiday parks, such as Havens and Butlins offer static caravans for hire.
Touring caravans:
The classic caravans are those towed by cars which are not permanently based at a caravan site. You can hire a touring caravan from many independent suppliers and local suppliers and then rent a pitch separately. Shop around as there are many different suppliers catering to a variety of needs and standards. Some will even deliver to your home. Don't forget to check if your car can tow the caravan you hire. Most caravans can be towed by a medium size saloon car, just to give you an idea of the type of car you need to own.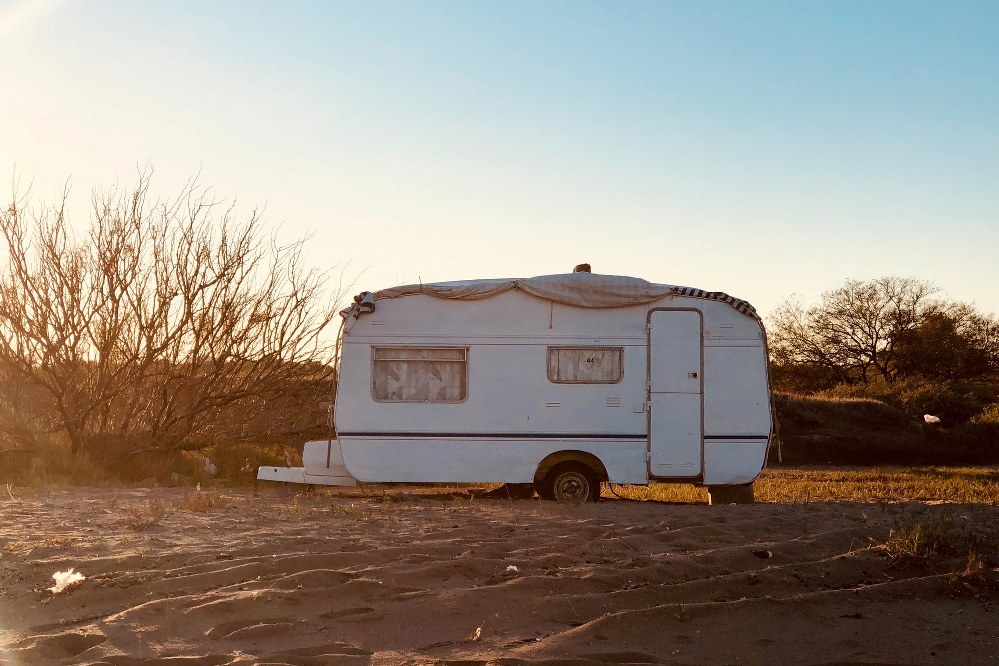 Keep the kids busy
Children can get bored easily in the car, especially if your camping destination is a bit of a trek from your home. Make sure you have plenty of entertainment with you to keep the little ones happy on the road.  This is particularly important if you are a single parent and unable to constantly pass them new toys, snacks and drinks. There are some great travel trays for kids for this purpose as well as car organisers that go on the back of the front passenger seat and hold everything from toys to refreshments. CDs and "I spy with my little eye" are a great way to have fun with your kids whilst driving to your caravan holiday site.
Needless to say, you will also need to take toys and books for daytime and evenings at the campsite. Portable DVD players to watch a movie together or kids tablets to give yourself a little me time, can be lifesavers. But caravan holidays are also a great way to have a gadget free family holiday, so think carefully about the type of toys you wish to pack. Board and card games, activity packs, ball games, etc. are also great ways of spending time together as a family.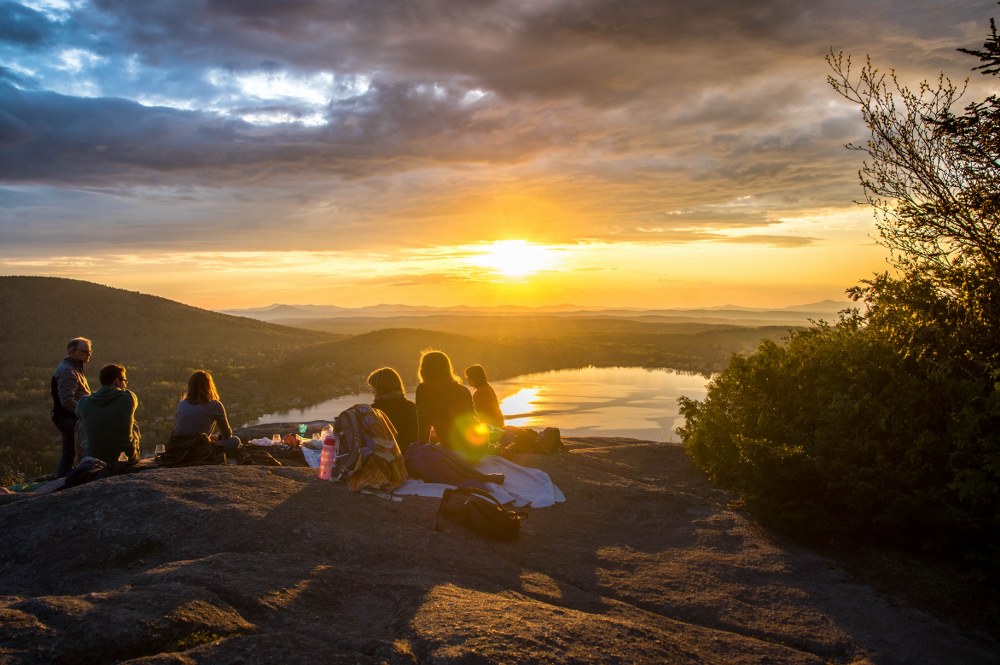 Plan your days out
Get everything in order well before you set off and you won't find yourself stuck wondering what to do while your precious down time slips through your fingers. Whether it's castles or lakes, beaches or theme park, do a little research before you leave, to make sure you and the kids have plenty of options for sunny and rainy days.
Although caravan breaks are typically associated with the countryside, you can still get in some city-break delights too. Leafy areas in Hertfordshire and Essex have easy access to London – it might be a trip into the big city for a show and then the train from Finsbury Park to Hitchin and back to the camp site for bed.
What to pack
Don't forget, if you're towing a caravan you've got plenty more storage space than you might normally have on a single parent holidays abroad. It means you have no excuse to leave any of necessities behind.
Clothing for any weather
This is Britain after all! Make sure to check the weather forecast in good time before you go. If it's sunny, take plenty of pairs of shorts, but don't forget that a rain mac never goes amiss!
If you're planning to go for long walks, don't forget that sturdy footwear will keep you and the kids  from getting painful blisters as well as safe from injury.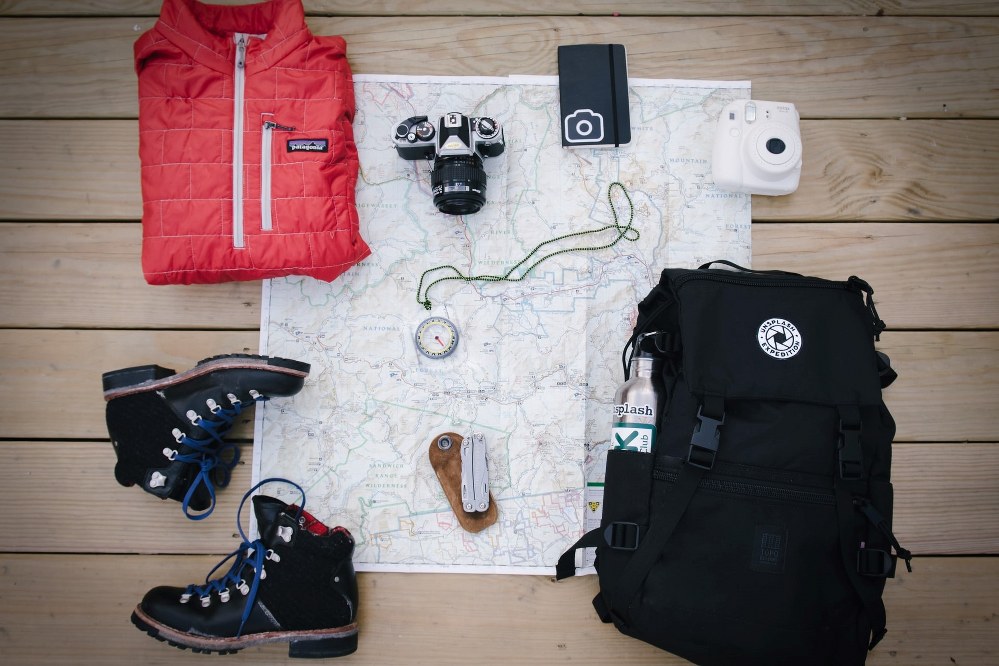 Bathroom essentials
You might have a shower in your caravan, but in case you haven't, you will be going to the communal washrooms for your morning shower. Get some suitable footwear (flip flops are always good) and a decent robe to keep you warm and protect your modesty while making it from the shower block back to camp! Alternatively, why not get the best shower tent and be sure to enjoy some privacy?
Whilst it's unlikely you will forget your toiletries, remember on a caravan holiday, you will also need to take things such as towels, hair dryer and bedding. A first aid kit could also come in useful.
Kitchen essentials
You might be treating yourself and the kids to a few meals out, but part of the fun of a caravan holiday is enjoying your home from home and cooking some of your own meals before dining al fresco. Kitchen essentials, such as washing up liquid, sponges or cloths, tea towels, dishes, pots and pans, cutlery and tin or bottle openers are typically forgotten items. And if you want to have a BBQ, you will need to take that to, complete with all the accessories.
Don't forget that you may arrive late on your first day, so take enough refreshments and food to not only last the journey, but also get you through to the first day. Long life foods, such as tins, UHT milk or bread will also come in handy if you don't want to rush to the supermarket every few days. If you have a fridge in your caravan, then you can take all of your perishables from your home fridge. Just beware that they need to be packed in a cool bag with plenty of ice packs for the journey.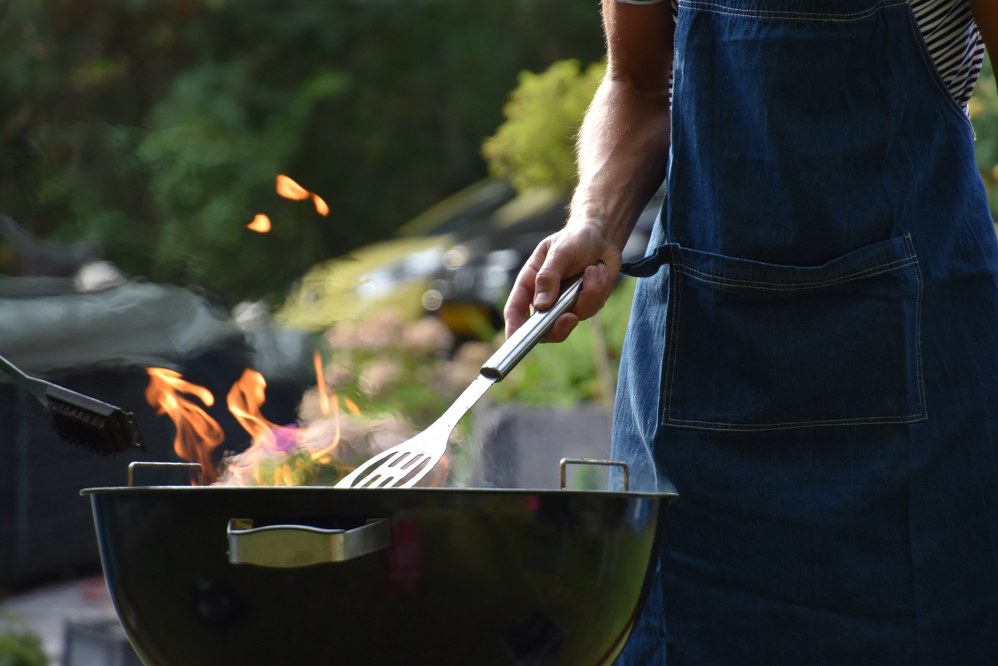 We hope our tips for first time campers have helped you plan your first single parent caravan holiday. Don't forget that there are many ways of camping – from glamping to camper van holidays. Below are some more tips around camping from Single Parents on Holiday:
To receive posts about single parenting, single parent travel and single parent dating directly to your inbox, subscribe to our blog.