Whether you are a solo traveller or a single parent – if you are brave enough to explore the world on your own, kudos to you. If you often travel solo, you probably love adventures and are not fazed if things don't go to plan. But your adventure needn't begin at the airport during a desperate search for an overpriced parking spot! So, no matter how spontaneous you are, a little planning will help keeping those stress levels down and begin your much-deserved solo holiday in good spirits.
If you love the great outdoors and are off to play golf, ski, or other sports that require you to take your own equipment, it's even more advisable to check airport parking before you set off. Public transport just isn't a practicable option when you have to carry heavy gear with you. So, plan your holiday wisely, and take care of the parking dilemma beforehand, so you can comfortably arrive at the airport with luggage and your peace of mind intact.
Finding the most convenient and cheapest airport parking for your needs
You might ask yourself why airport parking in the UK is so expensive? Well, think about the land and security required, demand, etc. Naturally parking is more expensive in peak periods and at larger airports. Then you need to consider the cost of land and security. Proximity to the airport further increases the cost of airport parking. Not only do you have huge amount of personnel working at airports who take up valuable parking spaces, you also have to take into account constantly increasing numbers of travellers. So, what parking options do you have when you arrive at the airport?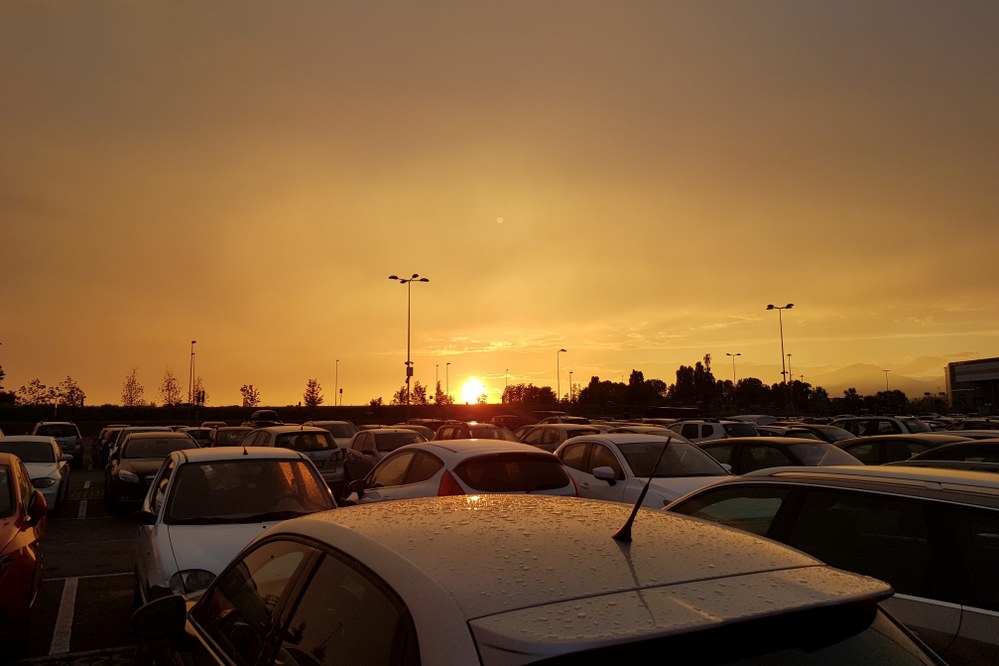 Drop-off zones
These zones are free, so there is no need to pay a lot of money if you are lucky enough for someone to take you to the airport who is not intending to enter the terminal building themselves. It gives you the chance to get your luggage out of the car and say your goodbyes before heading to check-in.
Pick up zones
Unfortunately, many of the larger airports in the UK do not have dedicated pick up zones for private individuals. Depending on the airport, you will have to enter one of their car parks where you will get a short period of time, which is free (usually 20 minutes). If the person that is picking you up does not find you within those 20 minutes, they will need to either pay or exit the car park and return. The same often applies to taxis, who will have to pay short term parking fees, unless the airport has a dedicated zone for them.
Short stay car parks
For those weekends away, business trips, or to pick up a friend, short stay parking is ideal. You pre-book online, park, keep your keys and usually just have a short walk to the airport terminal. Needless to say, it is more expensive when broken down to the hour than long-term parking. The closer you are able to park to the airport, the more you will pay. Depending on the airport, there will be short term parking available onsite or at least very close to the terminal building.
On-site, you won't just find parking facilities for employees and short-term visitors, but also for long-term needs. If you are going on one of our single ski holidays and you don't want to carry your ski gear and suitcase further than absolutely necessary, then you could of course park onsite, in short walking distance of the terminal building. It is safe and convenient, albeit the most expensive option.
Technically, you could leave your car in a short stay car park for weeks – but that would not be cost-efficient. As you can imagine, short-term parking is a lot more expensive than some of the other options on offer and it doesn't have to be inconvenient. If you use a price comparison site, such as Parkos, you will be able to see all the options on offer for the dates you require.
Valet parking or Meet and Greet
If you are travelling solo with one or more children, maybe even with a toddler or a baby, you will want to make sure that your journey is as convenient as possible. Your best option to save time and hassle is a service called Valet Parking, also known as Meet & Greet. The difference between these two is often minimal and most of the time the two terms are used interchangeably.
You simply drive up to the terminal building or a designated parking area for Approved Operators and hand over your keys. Your designated driver, will inspect your car, give you some paperwork and park the car at a secure, designated site away from the airport. The only tricky part if you are travelling solo is calling the service 20 minutes before arrival. If you are the only adult in the car, make sure you are able to make a hands-free call. You might also want to check where your car is parked whilst you are on holiday if you are worried about security. I have used this service countless times without any problems and found it the most convenient service by far for single ski holidays where I had to push a big suitcase and winter sports equipment through the airport terminal.
On return from your holiday, you simply collect your bags and call the service from the baggage hall to find out where your driver will be waiting. And just like that your car is delivered straight back to the terminal. It doesn't get much more hassle free than that!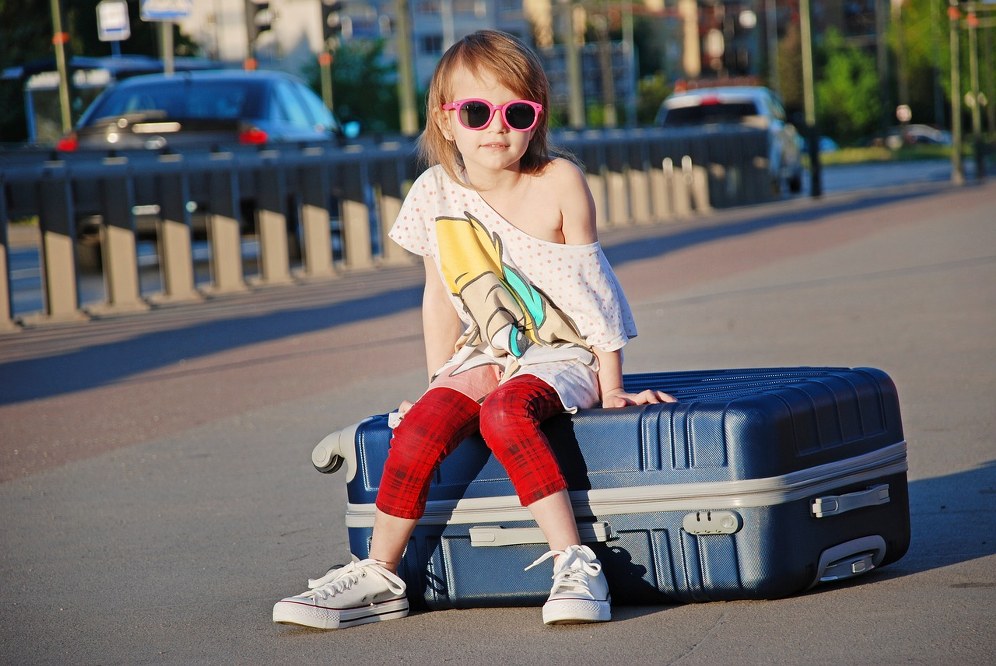 Long term car parks / Park and Ride
If your kids are a little bit older and can pull their own suitcase or if you are a solo traveller without kids, then you might want to consider a mid-stay or long-term car park. Because these car parks are a bit further away from the airport, prices are usually a lot lower than on-site long-term parking would be. Once you have parked your vehicle, you will need to take your luggage and wait for a shuttle to take you to the terminal building. This is why this service is often referred to as Park & Ride.
Waiting times for the shuttle can be shorter or longer (this will be reflected in the price), and you will have to factor this into your journey time. So, if a long-term car park is what you are opting for, make sure you leave plenty of extra time to get yourself from the car park to check in, or pay a little extra to get a better shuttle option.
Do your research and compare prices
There are many possible pitfalls when it comes to travelling solo, with or without children. Don't let airport parking be one of them. By doing a little research beforehand and by comparing prices, you are sure to find a good deal that suits your needs. Similar to booking cheap flights, you are well advised to use a comparison website such as Parkos, and  book early. If you want the best deal, time is of the essence, as prices depend on availability and as places get booked up, prices rise.