Are you worried how you will look on your next beach holiday? Whether you are having a staycation or taking the kids abroad on a single parent holiday in 2022, the thought of showing off your post-pregnancy figure on the beach can be very daunting. You want to feel comfortable and confident, so that you can have an enjoyable and relaxing beach break. So, here are a few handy tips to help mums look their best on the beach this year:
Find your perfect beachwear
Whether you are a new mum, or it's been a few years since giving birth, chances are, your body has taken a few hits. Stretchmarks, changes in skin pigmentation, sagging boobs, a less than flat tummy and weight gain are just some of the things, mothers complain about. And showing either of these on the beach is a daunting thought for many. Fortunately, there are lots of fashionable items that cleverly hide our little imperfections.
One-piece swimsuits
You can't go wrong with a one-piece bathing suit. Try a body sculpting piece, with chest support or one with ruching in the middle for slimming. Frilly bits in the right places, can also help, especially around the chest area. It will enhance your bust and draw attention away from your middle and legs, in the same way a plunging neckline does. Pattern can also have a slimming effect if you are still working on losing those last few baby pounds. Swimsuits also mean you are more mobile and don't have to worry about accidentally exposing body parts whilst carrying or playing with the kids!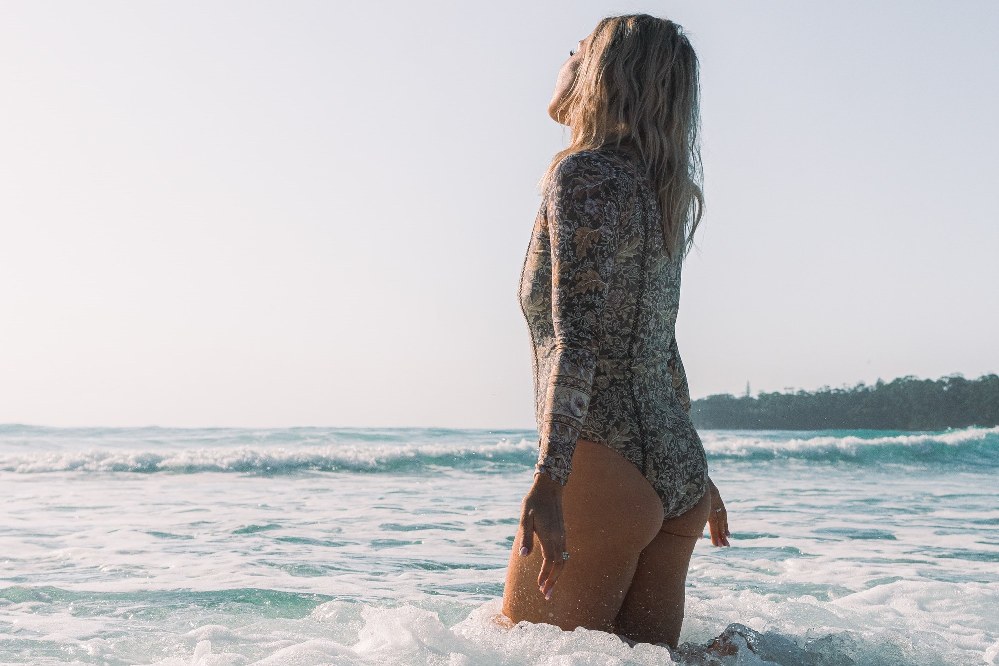 High-waisted shorts
If muffin tops are what you are worried about, you will be pleased to hear that high-waisted shorts worn with a bikini top, or a t-shirt are both fashionable and flattering. They hide the extra pounds on your hips and tummy and lengthen the legs too. Plus, they are comfortable and practical for playtime at the beach.
Beach kaftans and sarongs
These great cover ups have never gone out of fashion – maybe because so many women love wearing them. Depending on your body type, they can hide a variety of imperfections. If you have an hourglass or pear-shaped figure with enlarged hips or thighs, a sarong will cover those areas perfectly letting you show off your bust and waist. A kaftan, on the other hand, is a fabulous cover up for anyone who worries about the size of their waist, bust, or upper arms. Those body types often have slim legs which a kaftan will show off. These beach accessories should be in every mum's wardrobe!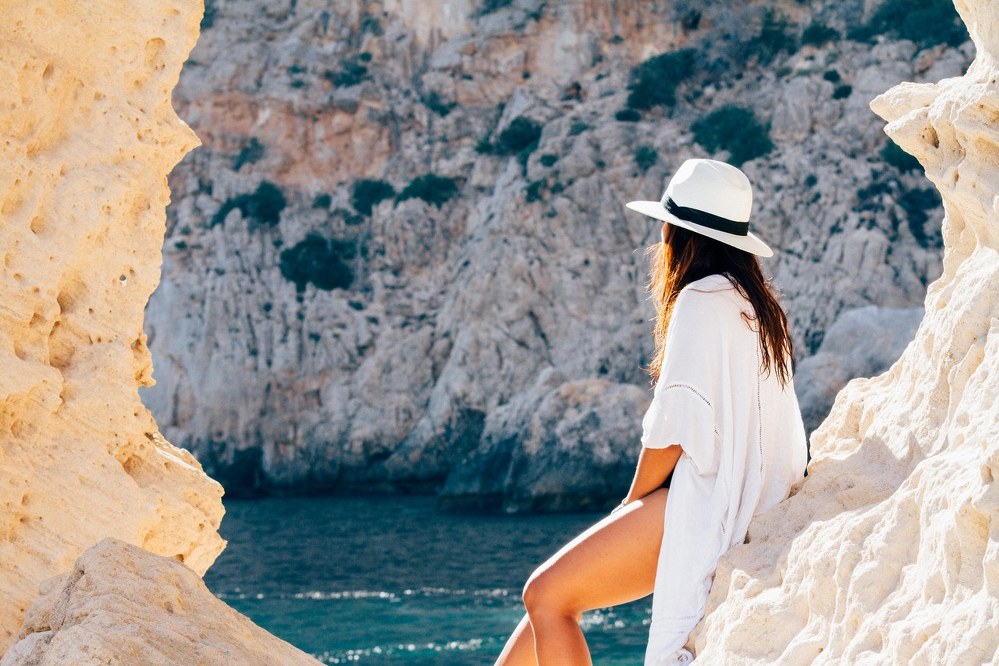 Maxi dresses
You can never go wrong with a maxi dress. It is so versatile, you can wear it on the beach, in the hotel restaurant in the evening and to the park or playground when you get back home. Depending on the material it rarely needs ironing and takes up little space in your suitcase. The maxi dress flatters most body types, is comfortable and stylish – we think maxi and summer dresses are feel good and must have items in any beach holiday wardrobe!
Get your body in shape
So, time is not on your side? We get it. When two-minutes showers and washing your hair once a week are the norm, where can you possibly fit in a workout? Well, it's all about prioritising and about how good you want to feel and look on holiday. The main objective is that you feel groomed and get that confidence boost needed to feel comfortable and confident on the beach!
Tone your physique
There is no excuse for not toning up, even if you don't have the time, childminder, or money to go to the gym. There are countless 10-minute workouts for busy mums on YouTube, so get those abs and arms toned up. And if you want to lose weight too, add in some cardio,  such as a few short but intense runs, or some Joe Wicks sessions, or even better – grab your kids' skipping rope and start sweating.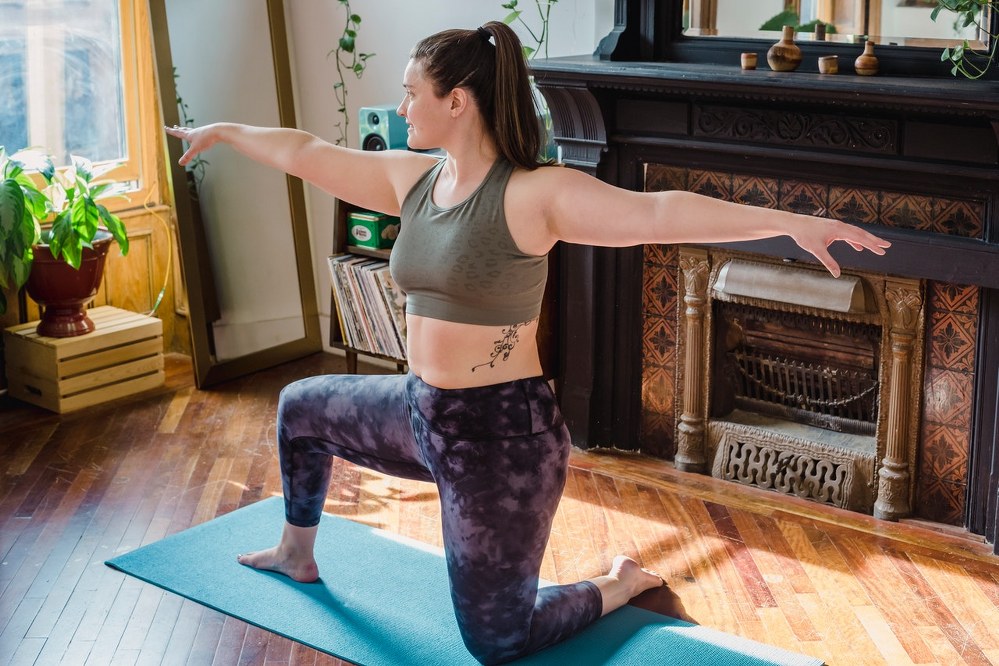 Prepare your skin
Let's face it, who has time to sunbathe in the garden post kids? If you don't have the time to get a few tanning 5-minute sessions in at your local tanning studio (3-4 sessions will make a noticeable difference for most people), grab a good self-tan lotion, and start applying it gradually over 1-2 weeks before you go. You want to make sure you get a gradual tan and perfect your technique, so you don't end up with brown streaks on your legs. Take the product on holiday with you, so you can top up your beach tan, especially if you spend more time running after the little ones than actually sunbathing. A tanned body looks more attractive and instantly slims (just don't overdo it!). Some after-sun lotions also contain self-tanning or extending ingredients, so these are a great alternative whilst you are away.
Get grooming
So, your toes haven't seen the sun for months? Get a pedicure, wax those legs, exfoliate, and generally pamper yourself. If you hate waxing and shaving, try something more permanent, such as laser hair removal. It doesn't matter if you start one, two or three weeks before your holiday, your skin will look fresher and start glowing and you will feel better for it whatever you go for. Part of this exercise is that you feel more confident about your body.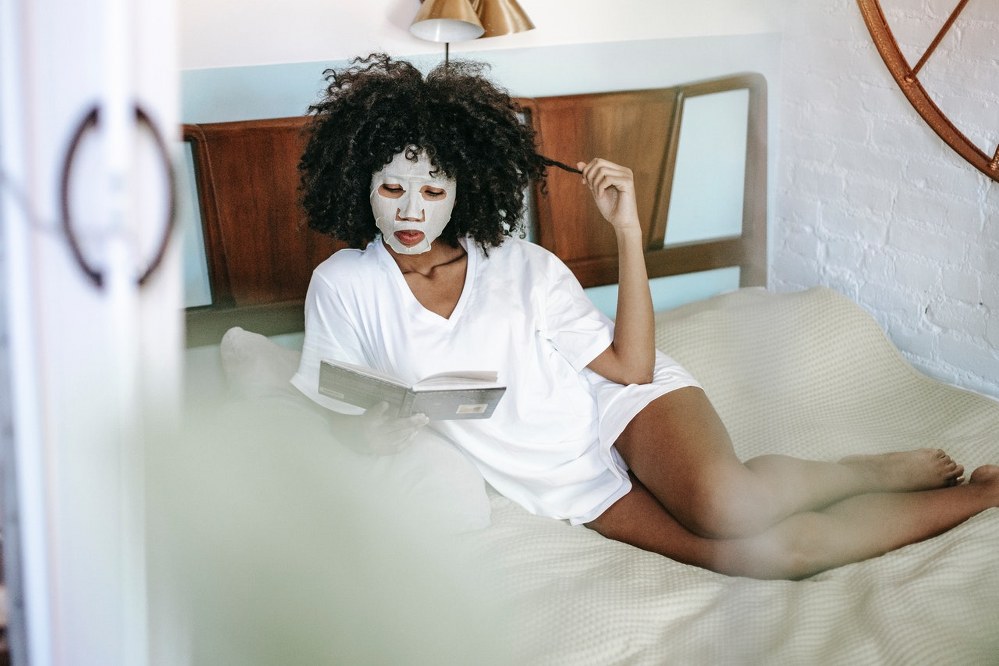 Going to the beach as a new mum or a newly single mum can be daunting. Whilst it has become quite acceptable to show off your scars and differences, they still dent your confidence, especially if you feel vulnerable post kids or post a divorce. Don't let those insecurities get the better of you, get that body in shape and put together a stylish wardrobe, and you will look AND feel good, no matter your size. We hope you enjoy your much-deserved post-pandemic beach holiday!