Get off the beaten track on your Croatia holiday
Croatia has become a serious hot spot in recent years, with visitors swarming in from across Europe. Its jaw-droppingly beautiful coastline, medieval villages, national parks and crystal-clear Adriatic Sea have combined to transform what was once an insider tip into a major holiday destination. Since Croatia is so child-friendly, moreover, it also makes the perfect choice for holidays for single parents with little ones in tow: most places offer amazing kids' facilities designed to let parents take time out and really relax.
To make your beach or activity holiday in Croatia absolutely complete, here are some recommendations for interesting places to visit, which are still relatively out-of-the-way, and haven't yet been gobbled up by mass tourism as a result.
Beauty spots near Šibenik
Despite the fact that there's more than enough to see and do in the city of Šibenik, including St. James' Cathedral and St. Nicholas' fortress, you'll be missing a trick if you don't make a point of taking in the sights around the city too. From the natural beauty of Krka National Park just 18 km away to the Kornati archipelago to the west, the coastline here is amongst the most beautiful anywhere in Europe.
If you just want to relax, however, and not have to worry too much about the crowds – or be fit to drop from running around cultural heritage sights – then Šibenik is also surrounded by beautiful mediaeval cities that are an absolute pleasure to visit. So whether you're planning a relaxing day strolling twisting alleyways by yourself or a bit longer with the whole family, here are our top three picks amongst those towns: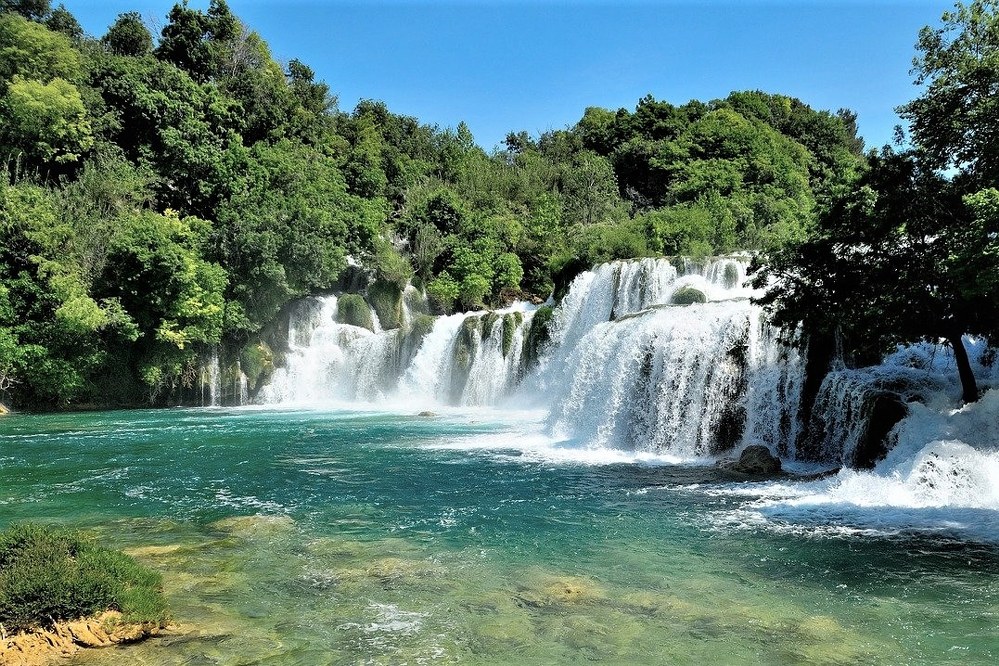 The coastal town Primošten
Named after a bridge that was used to protect the city's inhabitants from marauding Ottoman forces in the 16th century, this town is a true oasis of calm nowadays. Its forte? Anything (and everything) to do with mother nature – and food.
If you decide to visit Primošten, which is just a 30-minute car ride away (less than 30 km), expect a delicious mix of beautiful, clean beaches, restaurants galore, and local tavernas offering freshly-caught fish and great local wines. The city also boasts several locations specialising in agrotourism if you want to try picking your own olives or enjoying super-fresh, home-made and home-grown food. If a more active vacation is more your thing, you can go cycling, diving or fishing – or possibly even on a boat trip, just for the sake of it!
More and more people are starting to see the appeal of these small local centres of population, which aren't crammed with tourists. There are still plenty of locals here, of course, but many from elsewhere in Croatia and foreigners have decided to invest in land in Primošten in recent years, even if only for the knowledge that they can just drop in and out whenever they like.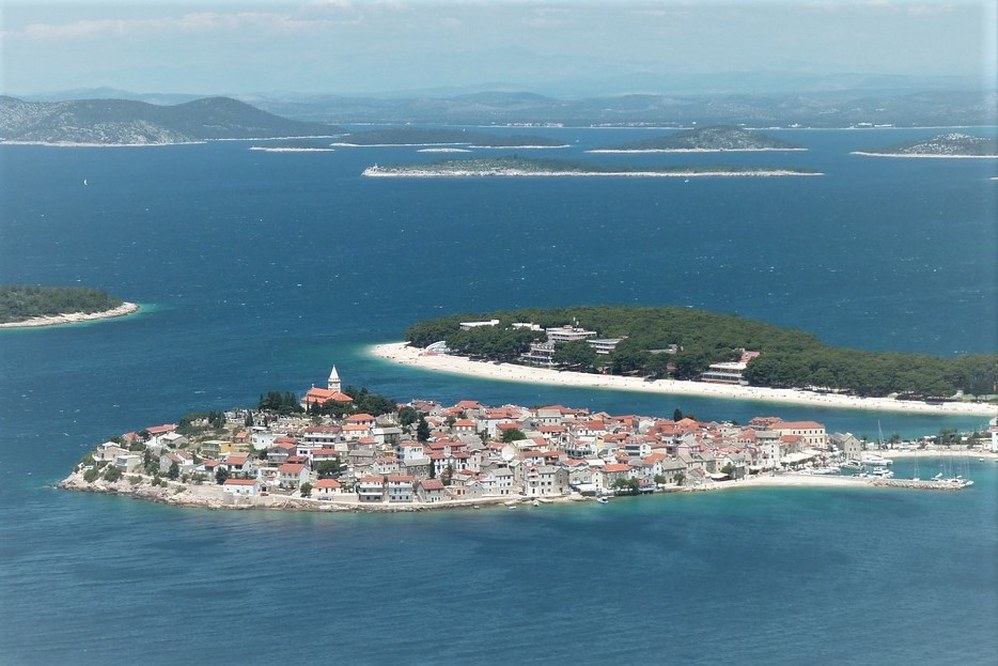 Vodice
If you're already in Šibenik and fancy a short day-trip, then Vodice, an 18-minute car ride (about 15 km) away, might be the destination that works for you.
As in Primošten, the beaches in and around Vodice are amazing (and you won't have to fight for a spot on them). The city offers a vast array of sea-borne activities – including big-game fishing, diving, sailing, parasailing, surfing, kayaking, boat rides and more – for you to try your hand at. All this watery fun makes even more sense when you know that the town takes its name from the Croatian word for water – voda – its water sources supply the surrounding region.
There are also a host of other "non-aquatic" activities to try out, however, including cycling, trekking, climbing, and much more besides. As always, moreover, you won't want to miss out on the sumptuous local cuisine. Check out the local restaurants, cafes, wineries, pizzerias and tavernas for a great introduction to local specialities.
If you decide to stay in Vodice a bit longer, however – and find yourself quietly falling in love with the place – then you might also want to take a look into real estate in Vodice. The houses in the city, as well as the views out to sea from their balconies, are simply breathtaking.
Tisno
This small town takes its name from the narrow strait separating the island of Murter from the mainland. Its name literally translates as "narrow" – a pleasingly apt way to describe the town, in fact, with its medieval alleyways and waterways.
For those used to major conurbations, Tisno will be a breath of fresh, Adriatic air. While there, you might think about visiting a few local churches, the archaeological remains of an ancient Roman villa rustica dating back to the 1st century AD, the site of an early Christian basilica, a baptistery and many other sights. One thing that never fails to raise a few smiles and attract the crowds, meanwhile, is the town's International Annual Donkey Race!
As well as these options, you may prefer to just relax while enjoying the local beaches and gastronomic experiences – just as with most places around Šibenik, and Dalmatia in general. Although Tisno is less than 25 km from Šibenik (30 minutes' drive away), many decide to stay there rather than in Šibenik for the unbeatable peace and quiet it offers. The quality of properties in the city is of the same standard as those in Šibenik and other large centres of population in the region: to see for yourself, just check out properties currently on offer in Tisno!
Even though none of these towns are very far from Šibenik, you may prefer reaching them by boat. If this is indeed the case, check out the many boat tours available for an idea of the options available to you.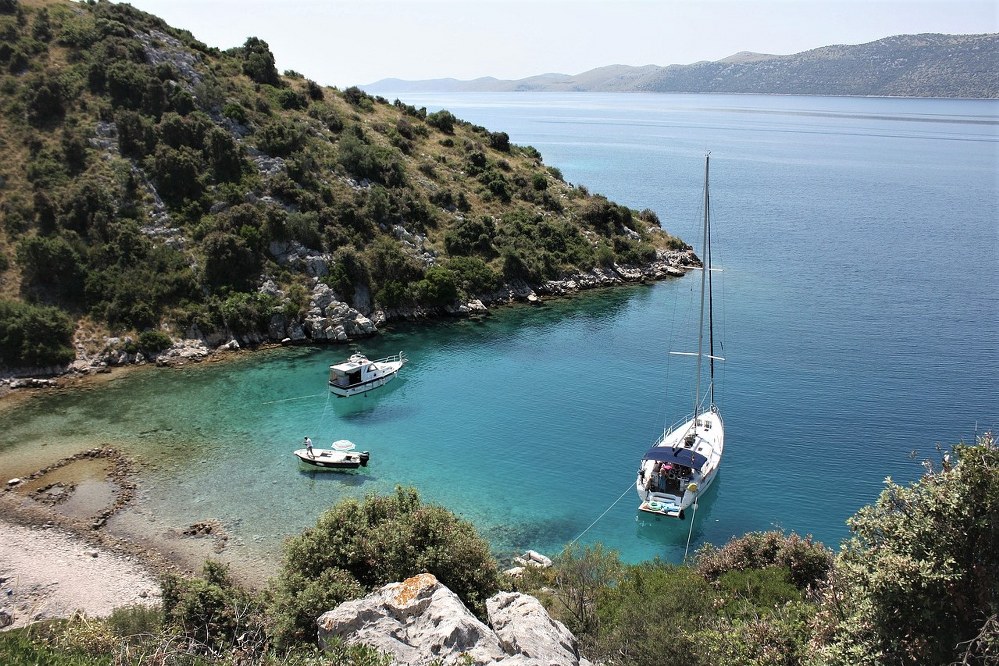 All that's left for you to do now, then, is to experience these places for yourself and enjoy the peaceful, natural surroundings they offer!
If you enjoyed our post, why not subscribe to our blog or check out some of our other posts:
Thinking about visiting Croatia with your kids? Check out our annual single parent holiday in Croatia !