Crete Facts: Why Crete is the Place to Visit.
With its crystal clear waters, beautiful beaches and rich history, Crete has been one of Europe's hottest holiday spots for decades now, and one of Single Parents on Holiday's favourite single parent holiday destinations. But the mountainous Greek island is far from just another pretty beach (although it's certainly that too): Over the years, Crete has witnessed the birth of European civilisation, dwarf mammoths, the King of the Gods – and Nana Mouskouri. So whether you're a beachhead or a culture vulture, Crete's the place you need to visit. Here are a few reasons why Greece is the word, and especially Crete…
1.  Because it's where modern European civilisation began
Don't let them tell you it was Ancient Rome, Victorian London or Silicon Valley. For Europe at least, civilisation started in Crete. The place is a cultural crossroads, where Asia and the Middle East have continually collided with Europe and Africa over the past five millennia, with the Cretans themselves usually stuck in the middle.
Europe's first advanced civilisation, the Minoans, called the island of Crete home from 2,700 BC for around 1,500 years, until being wiped out by a tsunami when nearby volcano Santorini erupted one night. The Minoans were inventing coins, money, trading, urban life and even building a navy when the rest of Europe were still wandering around throwing spears and hoping for the best. Over the years Crete has also hosted the Romans, Turks, Jews, Arabs, Venetians, British and many others. As a result, the local dialect, Cretan Greek, is unusually rich, and incorporates lots of Arabic, English and Latin terms, as well as standard Greek.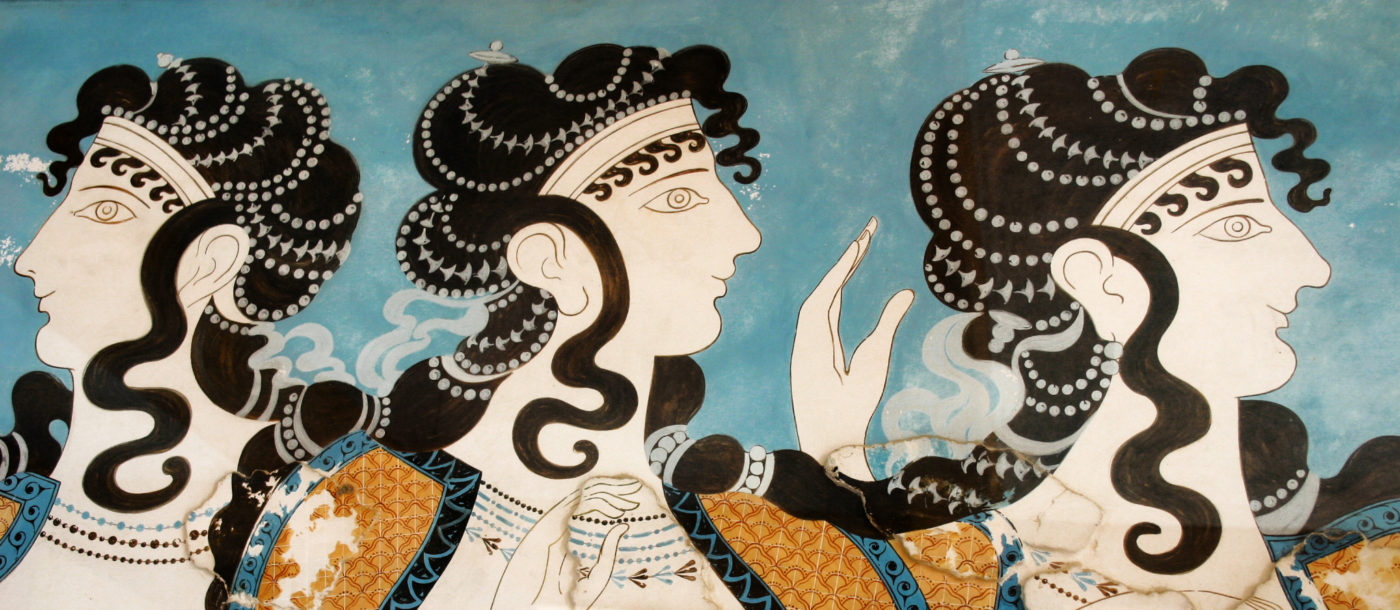 2.  Because it used to be roamed by dwarf mammoths
Do I need any other reasons? Like a jumbo shrimp, the dwarf mammoth sounds like it shouldn't exist, but it does. That is, it did. Crete used to have its very own mini-mammoth, unlike (well, smaller than) any other. Contrary to their cousins further north, Cretan dwarf mammoths were not woolly, and were roughly the size of a large dog rather than a small elephant.
Crete has no natural predators (something that's been ascribed to everyone from Hercules to St. Paul over the years), and the Disney-cute mammoths soon became lovers rather than fighters, evolving to be smaller over the centuries, before eventually becoming extinct due to climate change.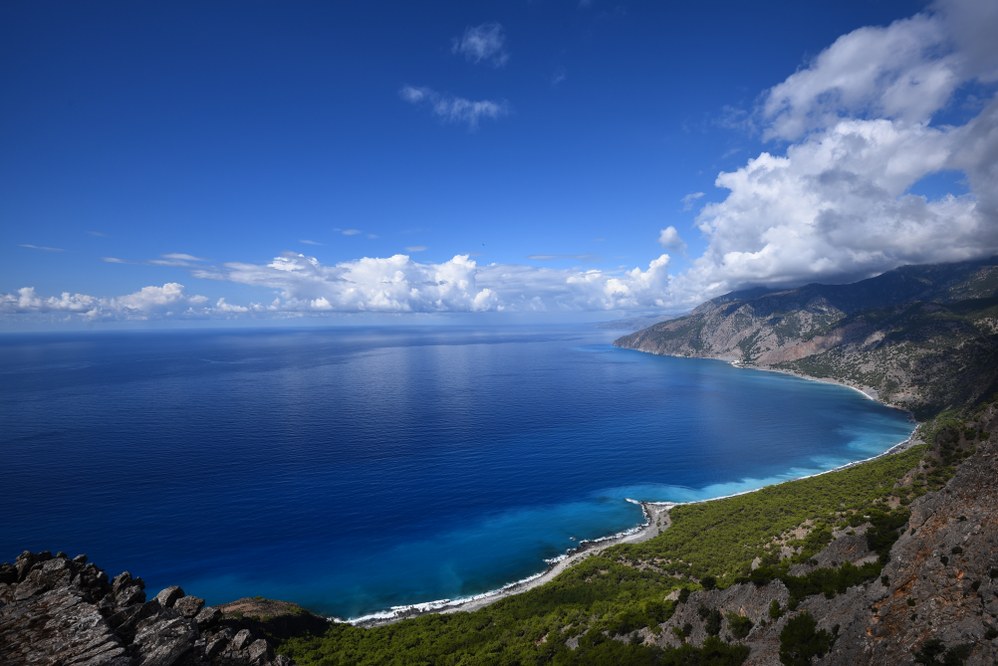 3.  Because it's got amazingly clean waters, great beaches and healing air
Crete's hard to beat when it comes to the dream holiday thing. The island is said (and not just by Cretans) to have the loveliest water anywhere in the Mediterranean: crystal-clear, with underwater views of anything up to 40 metres. For those with little ones in tow, the water is shallow, warm and safe.
Back on dry sand, meanwhile, the vast majority of the island's beaches hold the EU Blue Flag award for their unmatched standards of cleanliness. The best on the island include Elafonisi Beach – beautiful white sand, with a touch of pink from the thousands of broken shells – Bali Beach, so-called because it is reminiscent of the heavenly Indonesian island, and Falassarna Beach, one of the best beaches not just in Crete but anywhere in Europe. Some of the most beautiful beaches in Crete are pretty remote, so you may want to rent a car in Crete to reach these beauty spots quickly and conveniently.
In 1980, Anzel Key carried out a groundbreaking survey looking at levels of health around the world, and found that Cretans had the best all-round health in the world. Even in ancient times, the father of medicine, Hippocrates, was prescribing 'Cretan air' to his ailing patients.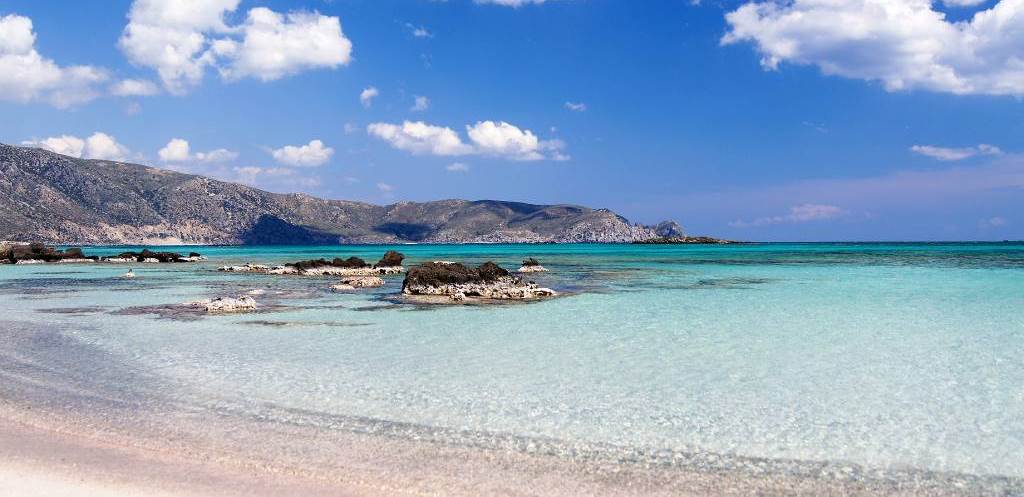 4.  Because it's got something for everyone
Take Malia, a small resort 32 km east of Crete's capital Heraklion and 25 km west of the charming historic town of Agios Nikolaos. The sandy beaches of the Sea of Crete to the north, the mountain of Dikti to the south, and a small valley lying between them present visitors with a pretty and peaceful scene. South of the main road, you will find the old Malia with its narrow streets, bougainvillea-clad houses and little tavernas with live Greek music.
Coastal Malia on the other hand offers quaint gift shops, lovely cafés and bars and entertainment to keep you up all night if that is what you are after. But this town also has history to boast about in the shape of its own Minoan Palace – the third-largest such palace in Crete, built in a wonderful setting near the sea.
So whether you want to satisfy your appetite for history, race across the sea on a jet ski or banana boat, enjoy soaking up the sun from your deckchair or simply enjoy sipping a glass of wine and watching the sun set over the Aegean Sea – the choice is all yours. If you are already thinking about spending your next vacation in Malia or any other resort in Crete, go to HotelFriend.com for the best family-friendly hotels at reasonable prices.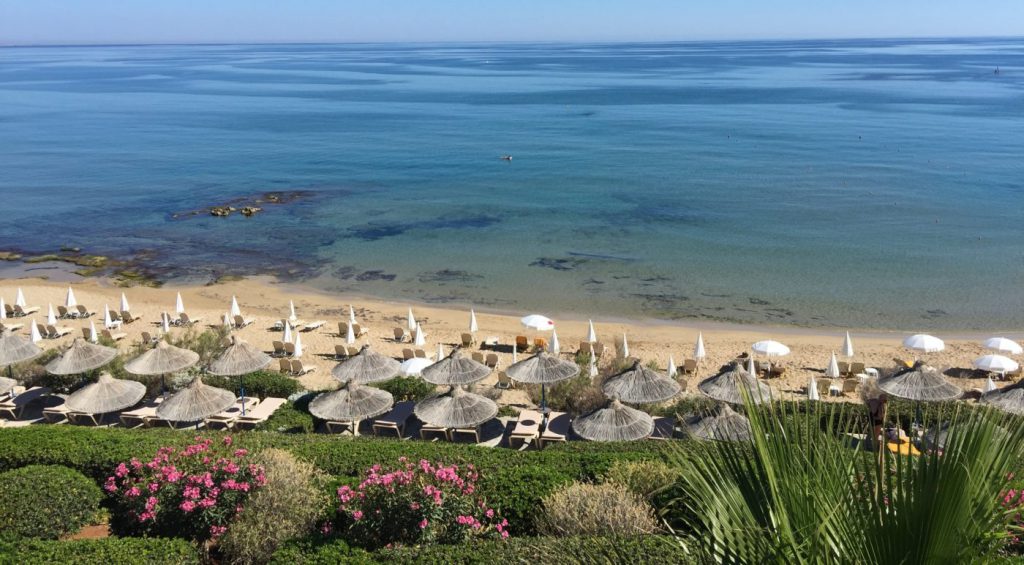 5.  Because Crete is where Zeus, King of the Greek gods, was born 
In a cave, to be precise. Zeus' father, Cronus, had a nasty habit of swallowing his children as soon as they were born, so Zeus' mother, Rhea, gave birth to the infant king in Crete, hoodwinking Cronus with a rock wrapped in blankets to swallow instead.
The baby himself was then raised in a cave on Crete's Mount Ida, either by a goat or by nymphs, depending on who you ask, and the cave, with its awe-inspiring stalagmites and stalactites, is just one of the island's countless ancient excavation sites that have become hugely successful tourist attractions in Crete in recent years.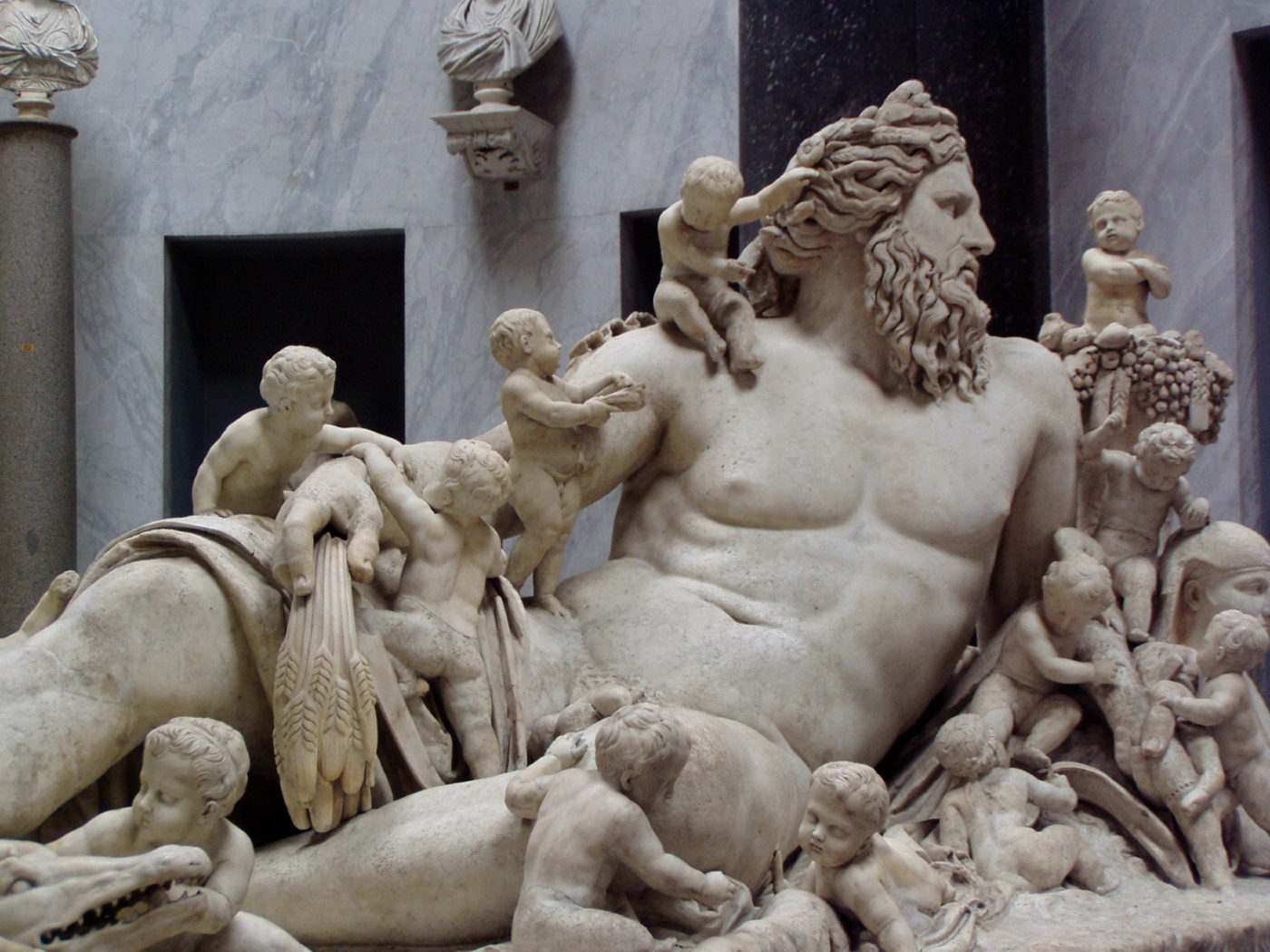 6.  Because of Knossos
Undoubtedly the biggest of all these attractions is the Palace of Knossos, Europe's oldest city and the ceremonial and economic centre of the Minoans.
Legend has it that King Minos had Daedalus build a subterranean labyrinth, or maze, beneath the palace to retain the Minotaur, a monster with the head of a bull and the body of a human who dined on human flesh – and his son (it's a long legend). Minos did not want to kill the Minotaur, so he hid the monster in the labyrinth, which was such a complicated construction that no one could ever find their way in and get out alive. Until, that is, the Greek hero Theseus fell in love with Ariadne, Minos' daughter, and entered the Labyrinth to kill the Minotaur and save her.
He slayed the monster and got out alive by following a ball of thread she had given him to unravel on his way in. The palace, including its frescoes, throne rooms, the labyrinth and a host of other interesting features, have all been tastefully recreated at the site, near modern-day Heraklion, allowing visitors of all ages to connect with the remains and great stories in a way unlike most museums. Knossos is now Greece's second most popular modern visit, after the Acropolis, and deservedly so.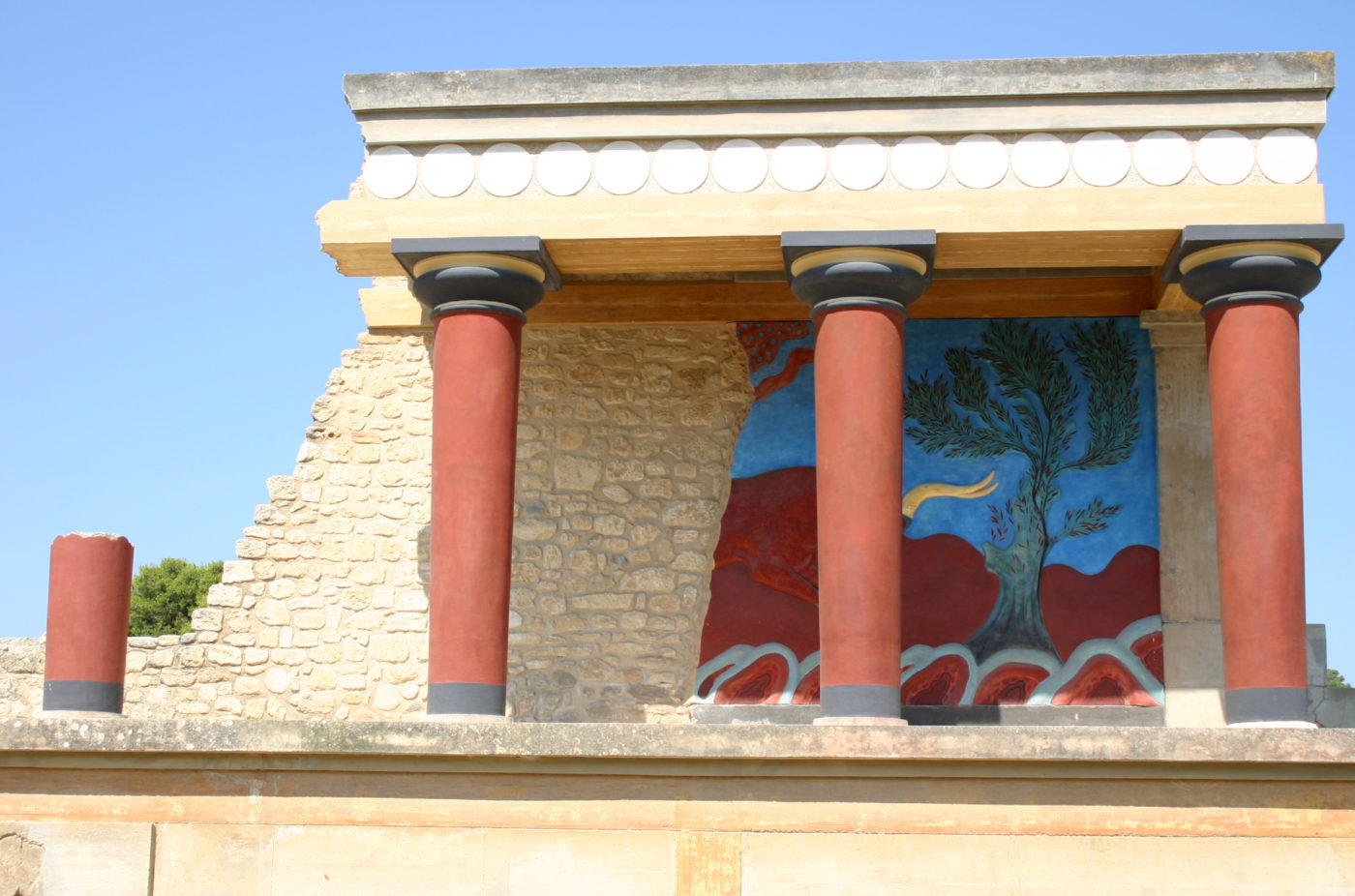 7.  Because Crete's got not one but two climates
Another 'on the crossroads between Europe and Africa' one; most of Crete enjoys a temperate Mediterranean climate, with long, warm summers and mild winters. Up in the mountains, it's cooler, with snow still on the White Mountains until June. But Crete actually straddles two climatic zones, and the south coast is considerably hotter, with the mountains acting as a break. In the south, it changes to a North African climate, with date palms growing in abundance, swallows sticking around all year instead of heading south, and incredibly fertile agriculture. But speaking as a northern European, either climate works.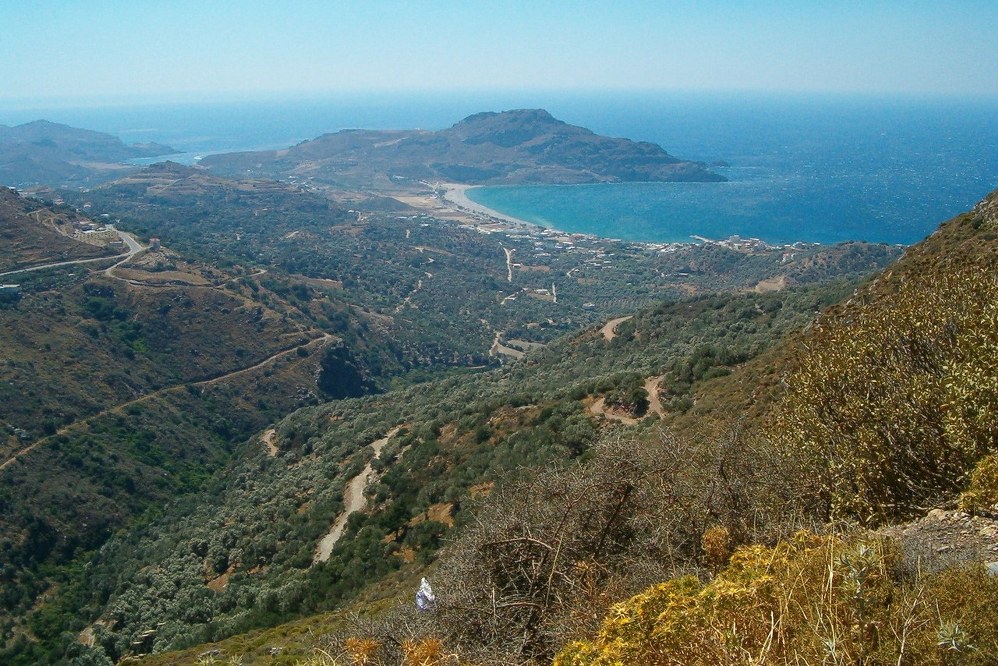 8.  Because of Crete's mountains and the Samaria Gorge
Crete lies on the spine of a ridge of undersea mountains linking Asia Minor to Africa, and is itself very mountainous. Ranges such as the White Mountains are home to more than 300 sacred caves, peaks, waterfalls, mountain lakes and hidden beaches, all of which can be taken in as part of a day's hiking or for longer. These are beautifully cool, calm and pleasantly isolated after the coast. The island also boasts some 50 gorges, including the Samaria Gorge – the largest such feature in Europe, 17 kilometres long and part of the national park area that makes up much of the south-west of Crete.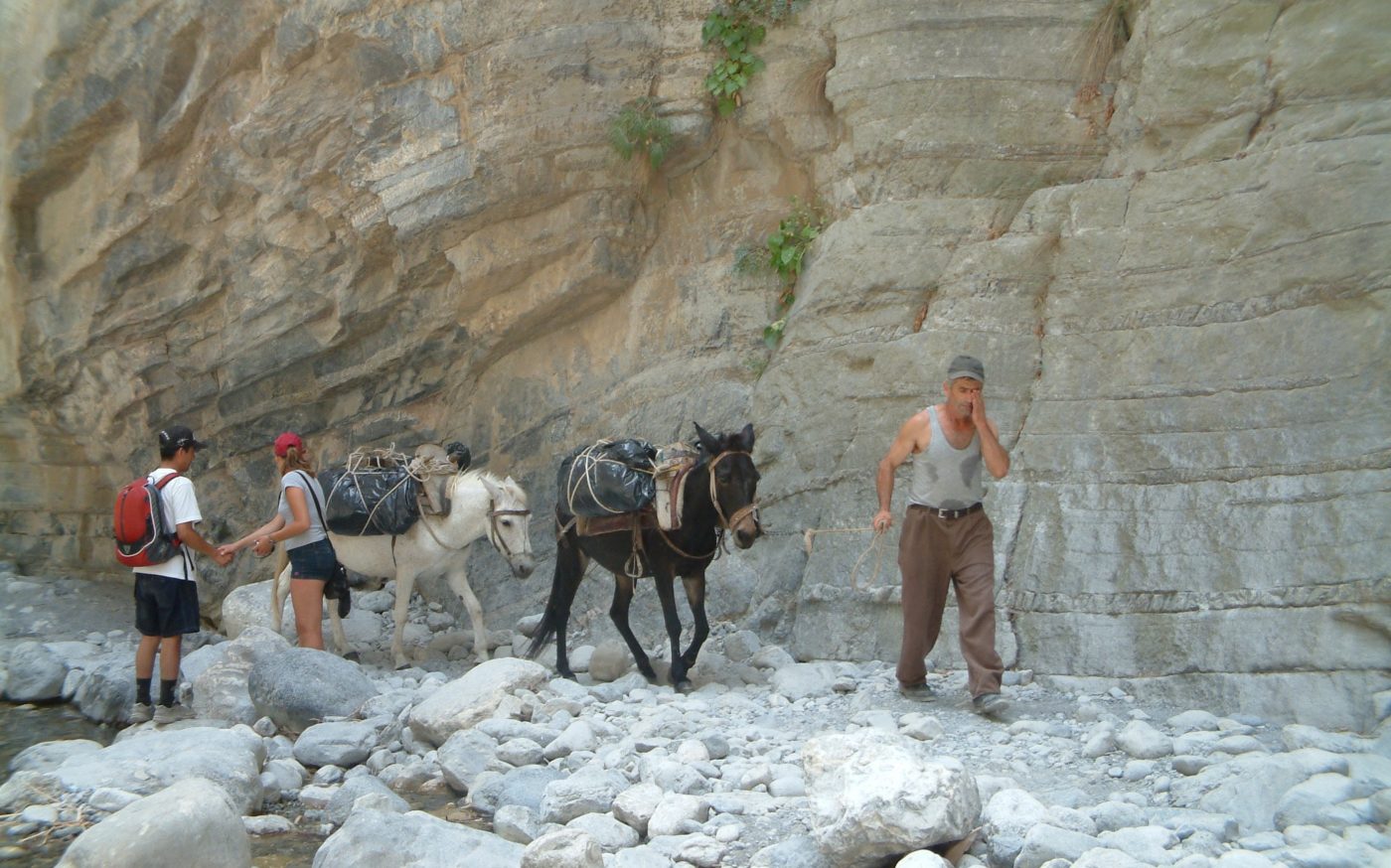 9.  Because Crete has its own language, art, literature and culture
Cretans are well-known amongst other Greeks for their fierce loyalty to the regional culture, ranging from their distinctive dress through to art, jewellery, pottery, music, cuisine and more. Technically, the language spoken on the island is not standard, but Cretan, Greek (see above).
Important musical instruments to have developed here include the violin, lyre and laouto, the island has its very own poetry, Mantinade, and dancing is a hugely important part of the cultural heritage. Music festivals are held across the island during the summer months.
Cretans are fiercely proud of their island and customs, and men often don elements of traditional dress in everyday life, including knee-high black riding boots, breeches tucked into the boots at the knee, a black shirt and black headdress consisting of a fishnet-weave kerchief worn wrapped around the head or draped on the shoulders. Rethymno, Crete's third-largest city, is the island's cultural centre, and buzzing with poets, musicians, writers and painters, and the town centre full of students from the Cretan University, jobbing and just, like, chilling all summer.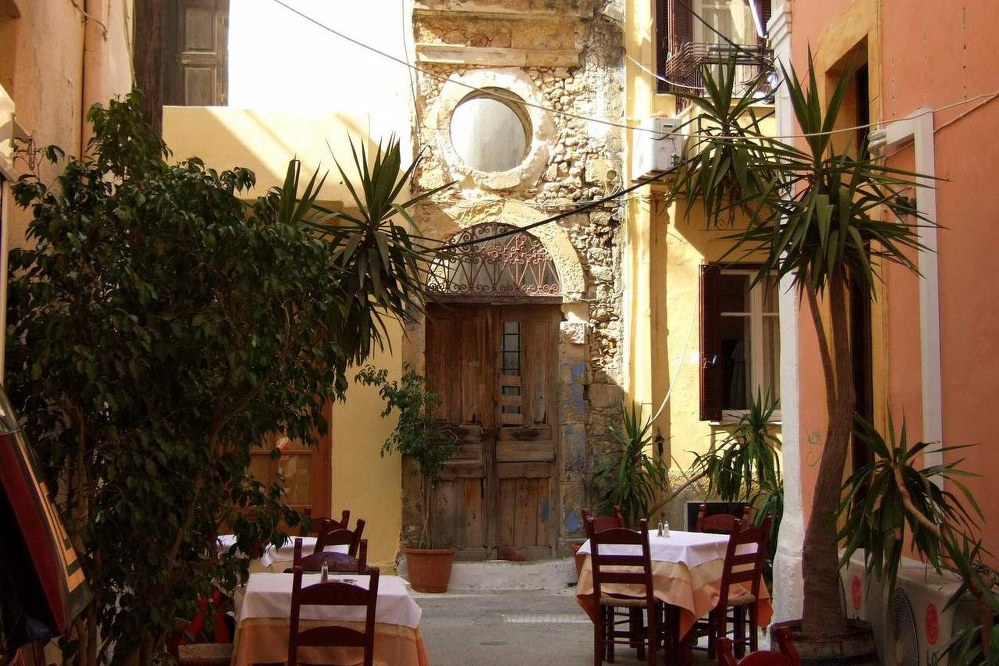 10.  Famous people to have come from Crete
For a small island such as Crete, the list is a long one. It includes El Greco, the Greek Renaissance artist who settled in Spain (hence the name), singer Nana Mouskouri, novelist Nikos Kazantzakis, Georgios Samara, star striker for Manchester City and Celtic – and of course, actor John Aniston, star of Days of Our Lives in the 1970s, and father of the fragrant Jennifer.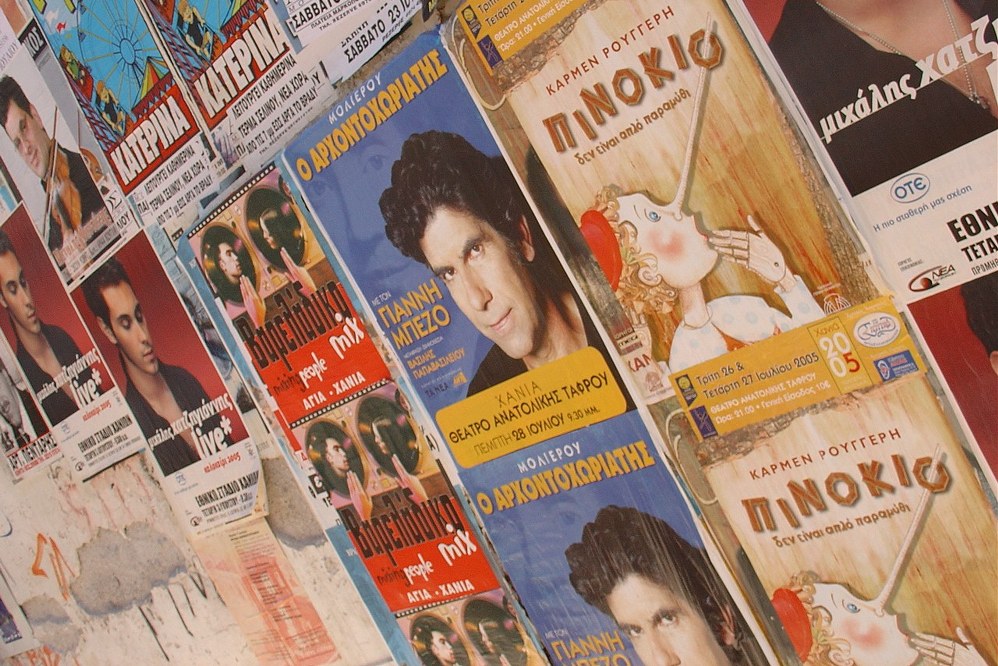 About the author: 
Tim Martinz-Lywood is a London-born translator, copywriter and teacher based in Vienna. Tim blogs on a wide range of subjects. If you want to contact Tim, you can email tim.lywood@european-exchange.co.uk.
About Single Parents on Holiday:
To find out more about us, go to Single Parents on Holiday's homepage. We are the UK's number 1 provider for single parent group holidays in the UK and abroad. You can also subscribe to our single parent and travel blog to get new posts directly to your inbox.  And if you have enjoyed reading this post, here are a few other pages, you might be interested in: