How to create a cool and functional kid's bedroom.
Have you spent your childhood dreaming of having a really cool bedroom? Well, now you can make your dream come true by creating a totally cool bedroom for your own kids. Whether they have just outgrown their nursery or are entering their teens, there is so much you can do. And if you are a single parent and money is tight right now, you can decorate your kids bedroom on a budget. It can all be done as it is all about getting creative. So, here is how to create a cool and functional kid's bedroom by following a few simple few rules:
Your child's bed: the centrepiece
There are so many cool kids' beds in the shops these days, why not make them the centrepiece of your kid's bedroom? You can buy mid sleepers for little ones, turning the newly gained space below into a storage area, or a theatre or den by adding curtains. You don't even need to be handy with the needle to create a DIY bunk bed den or a mid sleeper den.
If you are not very creative and don't mind paying a little extra, you can buy the bed of your kid's dreams with all the accessories already supplied. Whether it is a pirate ship, a double decker bus, a cabin tree house or a fairy castle – shop kids beds here or simply browse for inspiration.  Just bear in mind that your child might outgrow the pirate ship or fairy castle sooner rather than later so if you want the bed to last, go for something less quirky or a bed where accessories can be removed when the time comes and your little man or little lady feels to grown up for them.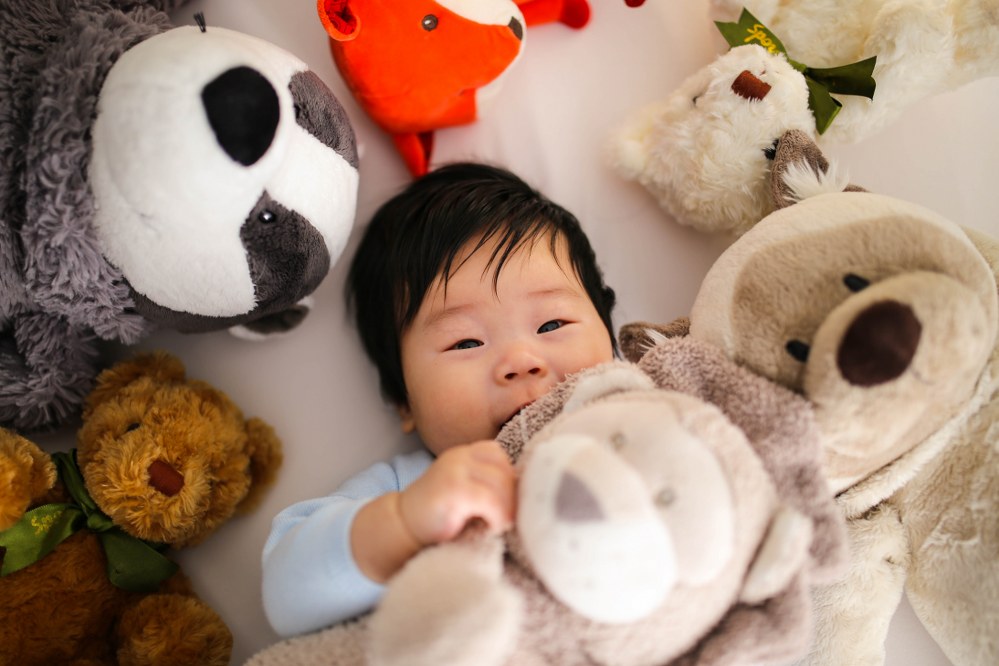 Create different zones in your kid's bedroom
Creating different zones for your child's activities in their bedroom, helps declutter their room as well as their mind. Organise your kid's room into three zones: a zone for sleeping, another for fun and a third for focused activities such as schoolwork, crafts or reading.
The sleeping area should have a cosy and warm feel with a comfy bed, good mattress, stuffed toys, favourite books and a night or reading light. A lot can be achieved by using soft furnishings in soothing colours, such as pale green, pale or deep blue or soft grey.
The fun zone could have a colourful storage system for toys that is practical and safe for little fingers and a play area large enough for Lego, floor puzzles, dolls or cars. If your kids are older, this zone can instead be a relaxation and daydream zone with bean bags or a small sofa for friends.
Creating a separate space for studying in their room helps kids to take responsibility for their homework and a tidy space helps focus their minds: The zone for focused activities should have a simple desk and adjustable chair, ideally placed in a corner to avoid distraction. A desk lamp, desk tidy and bookshelf are key to keeping the area tidy and functional. Colours promoting concentration and productivity are green, blue and orange.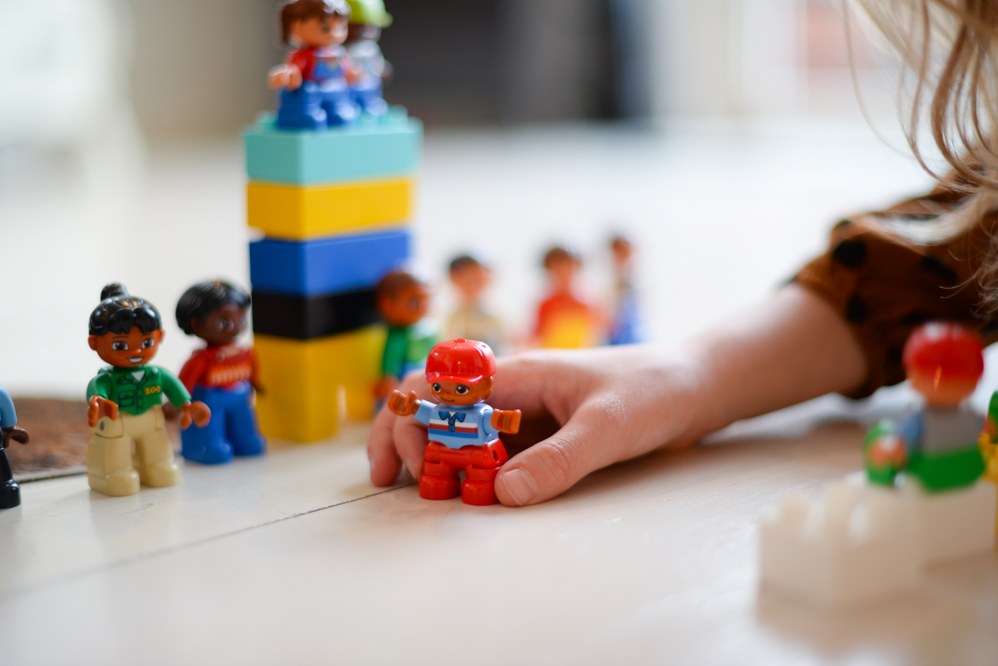 Make use of the walls
When decorating your kid's bedroom, you might feel tempted to start by painting the walls. Don't! Once you have finished arranging furniture and creating zones, you can choose wall colours and wall decorations. If your kid's bed is the centrepiece, you might already have a theme which you feel dictates the colour of the rest of the room. But this needn't be so. You can choose different colours for different zones as described above, geometrics or a blocking effect. You can also use chalkboard paint on one wall, thus providing hours of fun.
If you don't feel adventurous and are worried about your child outgrowing any quirky colour scheme too quickly, then choose a more neutral shade that you can supplement with wall stickers. Shades of soft and cool grey are currently very popular wall colours and work in nurseries as well as in any kid or teen room. Pure yellows are another popular choice with kids as they create a vibrant and positive mood. Don't feel you need to go for garish wall colours, such as bright green, purple or pink. You are better off painting your walls white and adding colour through soft furnishings, wall stickers or painted furniture. Less is more !
The great thing about wall stickers is that they can liven up your kid's bedroom by filling blank spaces but can also be removed or replaced as your kid grows up or tires of the scheme. If you have chosen neutral furniture and a neutral wall colour, you could change your kid's bedroom scheme as often as you, or they, like by changing the wall stickers and making small changes to accessories. If you don't find any stickers you like, or want to decorate your kid's bedroom on a budget, you could create your own wall art, using stencils or cutting out starts or other objects and sticking them to the wall or ceiling. Your kids might enjoy helping, too.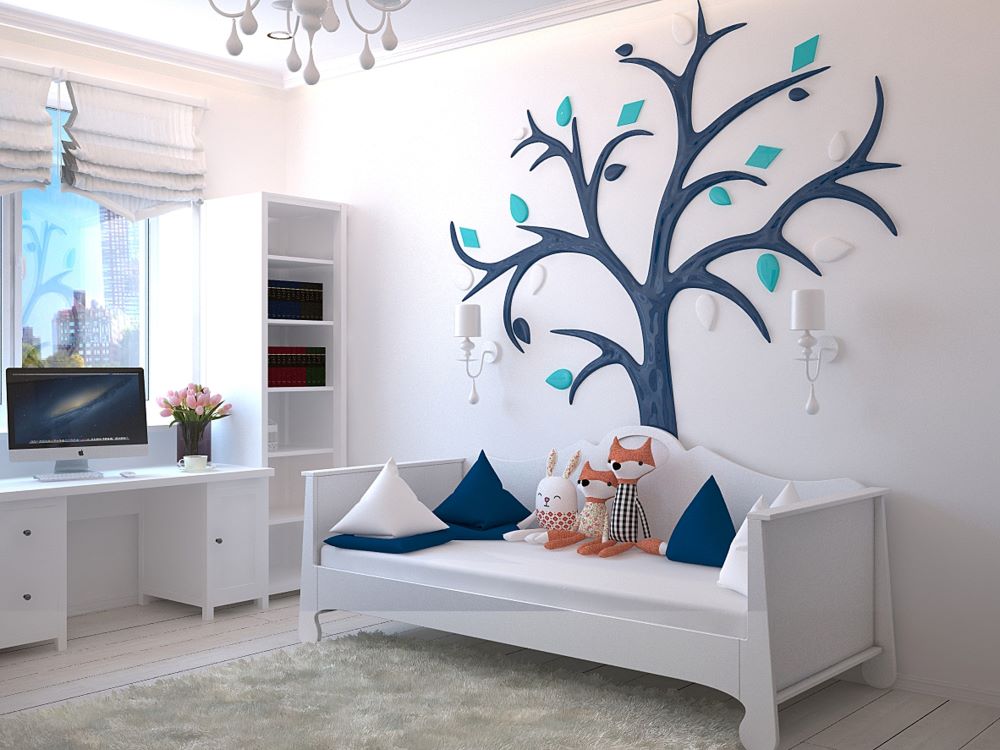 Kids bedroom accessories
In the same way, that accessories can make a dreary outfit look cool and fashionable, they can transform a kid's bedroom into a super cool space. A lot can be achieved with soft furnishings, such as new colourful bedding, matching throws or pillows and a cute rug that doubles as a race track or farmyard. Other accessories complete the cool look: A fun pendant light, a floating book shelf, charming book ends, string lights, unique wall décor (can be DIY), or a personalised name plate above your child's bed. The choice is endless but just a few pieces are enough to turn your kid's bedroom into a really cool space. Remember, less is more – too much and the room will look and feel cluttered.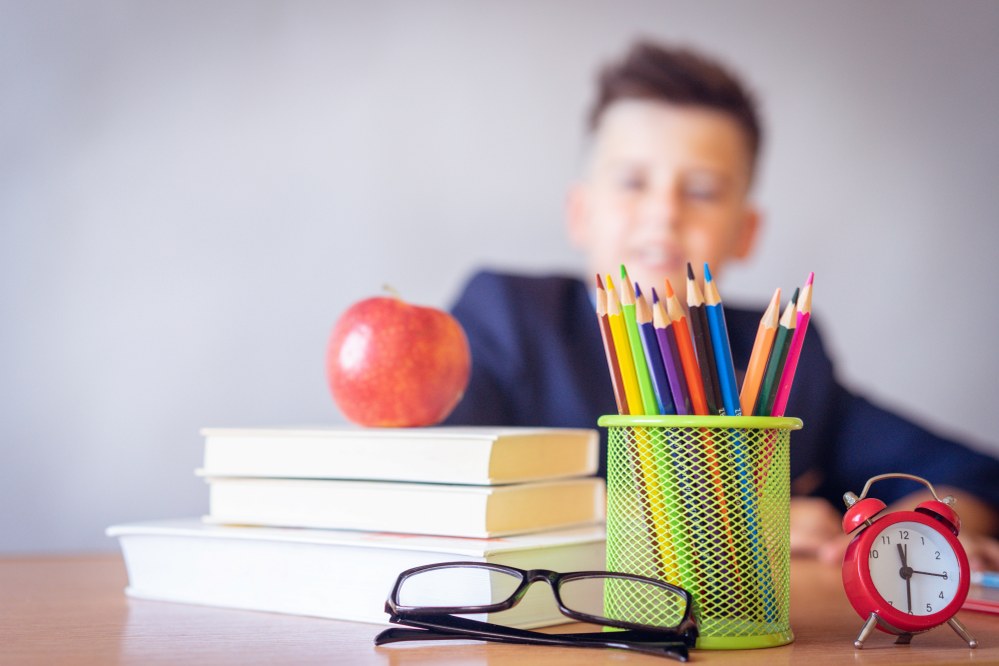 When it comes to decorating kids' bedrooms, the possibilities are endless. Especially if you are one of those super creative parents who will boldly start painting the furniture in bright colours and create their own wall art. If you are anything like me, you will probably need a little more guidance and inspiration, and this is what I hope to have given in this post. So, go get creative and decorate a really cool kids bedroom!
If you have enjoyed reading this post, why not check out some of our other articles: