The ultimate holiday checklist for single mums – from passports to flip flops.
You might know the feeling: You have booked a single mum's holiday, just you and the children. Excellent, you are thinking, we should be celebrating! Yet your excitement is somewhat muted as you think of all the things you need to do in preparation for your trip. There is no one else to share the load and help you pack, and you literally want to wind the clock forward to that moment you and the kids are on that plane, passports and suitcases packed.
Well, we know how busy our hard-working solo mums are and all the things that can go wrong. If you have once forgotten to renew your little one's passport, you are not alone. It happens more often than you think.
So, without further ado, here is a list of all the things you need to tackle in preparation for your single parent holiday abroad:
Don't forget the paperwork
Don't forget to check that your paperwork is in order! This includes passports for all family members, travel insurance and permission from your ex. We know how busy our single mums are, and how little time there is left at the end of the day, but check all your documents are in order as soon as you have booked your break:
Passports
Make sure mum's and kids' passports are up to date. Your passports are likely to have different expiry dates, so it's easy to get caught out. Should either of you require new documents, you should apply for your new passport asap. We advise applying at the latest two months before travel. Keep paper or digital copies of your passports with you on holiday in case of loss.
Note: You do not need to renew your UK passports during or after the transition period unless it expires. If you are travelling in 2020, your passports only need to be valid for the period of travel within most European countries. From 1 January 2021, however, both yours and the children's passports need to have six months left on them for travel to Europe (except Ireland) as a result of the UK leaving the EU.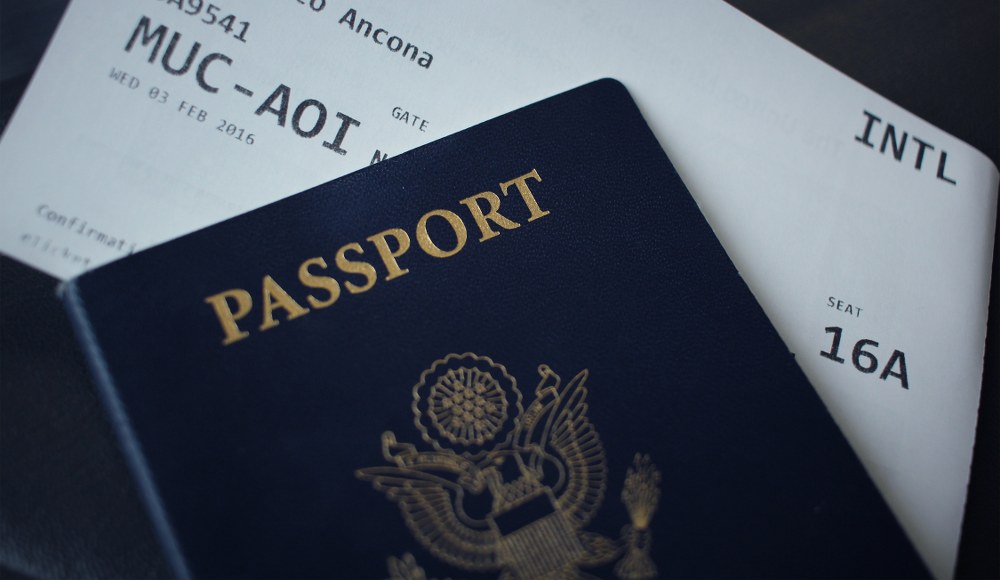 Permission from the other parent
Whether you have sole parental responsibility, joint parental responsibility, a residence order or child arrangements order in place, you need to be aware that there is a good chance that you will be asked to produce paperwork to prove that you are allowed to take your child abroad. This may be proof of your relationship with your child (birth certificate) or the consent of anyone else with parental responsibility. Don't travel without the correct paperwork as both airlines and customs could stop your onward journey.
Travel insurance
EHIC cards will continue to be valid during the transition period, but we always advise our single mums and dads to take out private travel insurance to cover themselves and the child/ren in the event of medical or other emergencies, which may necessitate cancellation of your trip, or in case of theft, hospital treatment, a prolonged stay abroad or special arrangements for returning home. If you have already bought travel insurance, check that it's up to date and covers the country you visit and the activities you and your children are planning to pursue.
Booking details
You might have the details on your smartphone, but what if you cannot access the right folder or have no wi-fi when you step off the plane? Make the time to print your boarding passes and booking vouchers or at least the address and telephone number of your accommodation and transfer. If you haven't booked a transfer to your hotel, print directions, or if you are driving yourself, map the way out in advance on Google maps and save everything on your smartphone, so you don't rely on mobile phone reception.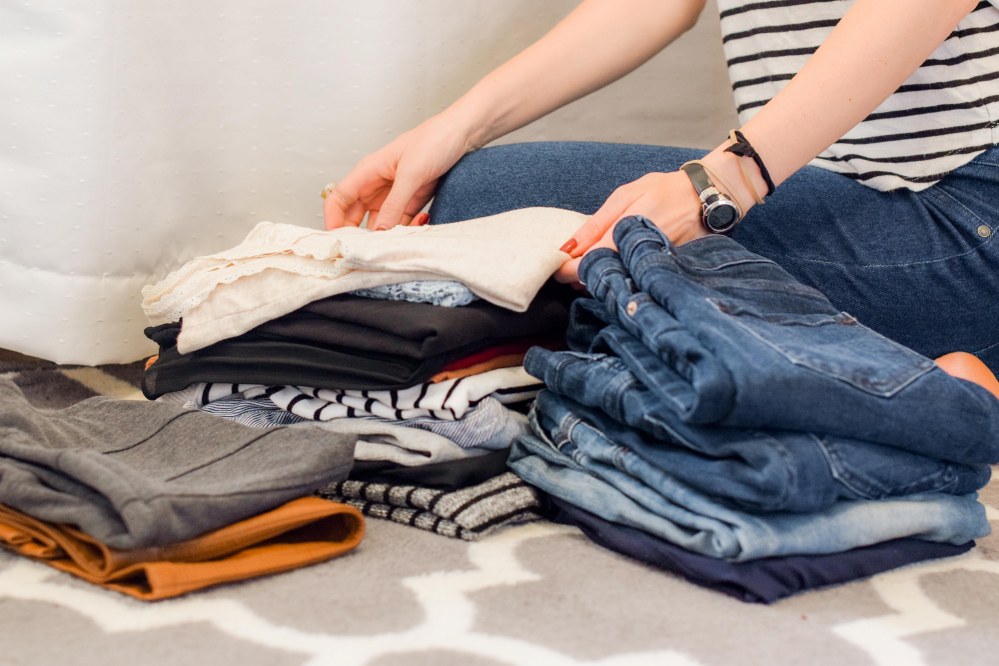 Buy and pack these holiday clothes and accessories
Check if you or the children need any new holiday clothes. It is likely that your kids have outgrown last year's summer clothes, swimwear, sandals and flip flops.
Beware that if you are going to a hot destination in the middle of a UK winter, you won't find many summer accessories in the shops. That means shopping for holiday items online. If you want your little darlings to look stylish on holiday, then Ralph Lauren boys is a great place to start for children's designer gear. Buying quality products that can be worn again at home for special occasions is a great way of saving money in the long run. Kids designer clothing retailers stock items that are perfect for holidays, wash well and can be used time and time again. You may also be lucky enough to purchase some items in the sale!
Whatever you decide to do, don't forget to check our beach holiday packing list:
waterproof sunscreen with high SPF
DEET-free insect repellent
sunglasses (not just for mum, also for sensitive kids' eyes)
beach toys
armbands
goggles
beach towels if not provided
two bathing suits/bikinis/trunks each
sun hats, ideally with UV protection for the kids
light beachwear for going to and from the pool/beach
flip flops or crocs
sandals
trainers for travel and activities outside the hotel
underwear and socks
t-shirts
shorts and skirts
daytime and evening dresses for mum
footwear for the evenings
jumpers/cardigans/lights jackets for travel and cooler evenings
pyjamas
workout clothes if you are planning to go for a run or gym
Other travel essentials
If it's your first holiday as a mum you want to make sure you have all the things you need to take for first time vacations with your little ones. If you are a solo mum flying alone with children, you want your hands free at the airport and entertainment on the flight and during the holiday. You are the sole entertainer, when it's just you and your children. One of my travel hacks is a little surprise, such as a small toy or new kids' magazine. So, consider buying a small gift for the journey – it is bound to provide many hours of much-needed peace. Of course, you need to pack wisely, too, when it comes to weight and space as there is only one adult to carry the bags and a luggage allowance to think of.
So, here are some holiday essentials you must not forget to pack, including some holiday accessories that will help keep any single mum sane:
paperwork (passports, permission from dad, EHIC card, travel insurance, booking details)
mobile phone incl. charger
several power plug adapters
camera
currency (cash or
handbag
rucksack
beach bag
glasses if you need them
any regular medication mum or kids need (buy from a pharmacy online if under time pressure)
first aid kit with remedies for travel sickness, headaches, colds, tummy aches and mosquito bites
washbags for everyone
DVD player or another favourite gadget incl. charger and headphones
DVDs
magazines and colouring books
crayons
books (or kindle) for mum and kids
small favourite toys for plane and hotel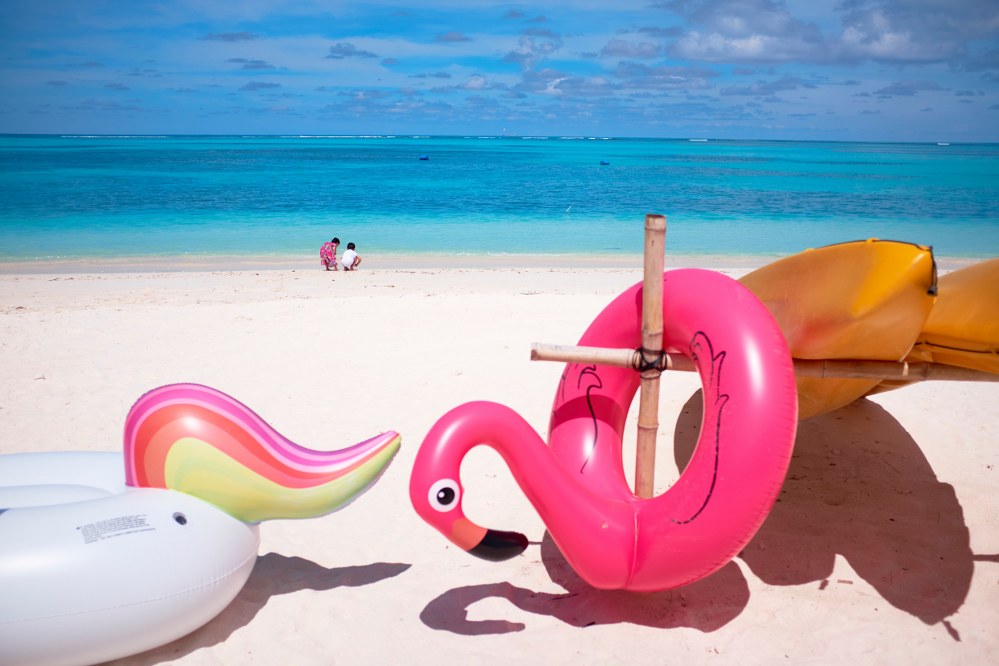 Travelling on your own with kids may be that little bit harder, but it is all worth it. With a little extra organisation pre-holiday, you can all relax, have fun and enjoy your well-deserved solo family trip. We hope our packing guide for single mums (and dads!) will contribute to make this your perfect family trip. When you have saved for your holiday all year and really need that annual break, arguably the highlight of anyone's year, you deserve it!
________________________________________________________________________________________________________
To find out more about us go to single parent holidays, or if you enjoyed our article, read our Complete Single Dad's Guide to Holidays or our  Single Mum Travel Hacks. To subscribe to our Single Parent blog, go to our blog page and fill in your email address on the right.
If you want to share your views, why not follow us or comment via Facebook or Twitter , where we tweet all things #singleparents.