How to make the most of your garden in the autumn.
Summer may have come and gone but that is not to say you have to head indoors as the most beautiful season of the year begins. Don't you love autumn? Those days when the skies are a deep blue and the sun still feels warm on your skin?
If you want to make the most of those beautiful autumn days, there are a few things you can do to enjoy your garden for as long as possible. Find out here, how you can turn your garden into an autumnal retreat:
Protection from the elements
Gazebos to keep the chill out:
If you love a bit of al fresco dining or have a birthday party coming up, then a gazebo is a great solution. It stops the wind chill, protects you (and your patio furniture) from the elements and can make a pretty stylish addition to your garden. You can get gazebos that are permanent fixtures and look pretty stylish or pop up gazebos that you can pack away and put back up as and when you require them. Some attach to the wall, others are freestanding. Whichever type of gazebo you choose, make sure you secure it well, or your pleasure may be short-lived. You could add some stability by buying moulded weights for gazebos at Garden & Camping that can be filled with water or sand and are bolted around each leg – a simple yet effective solution.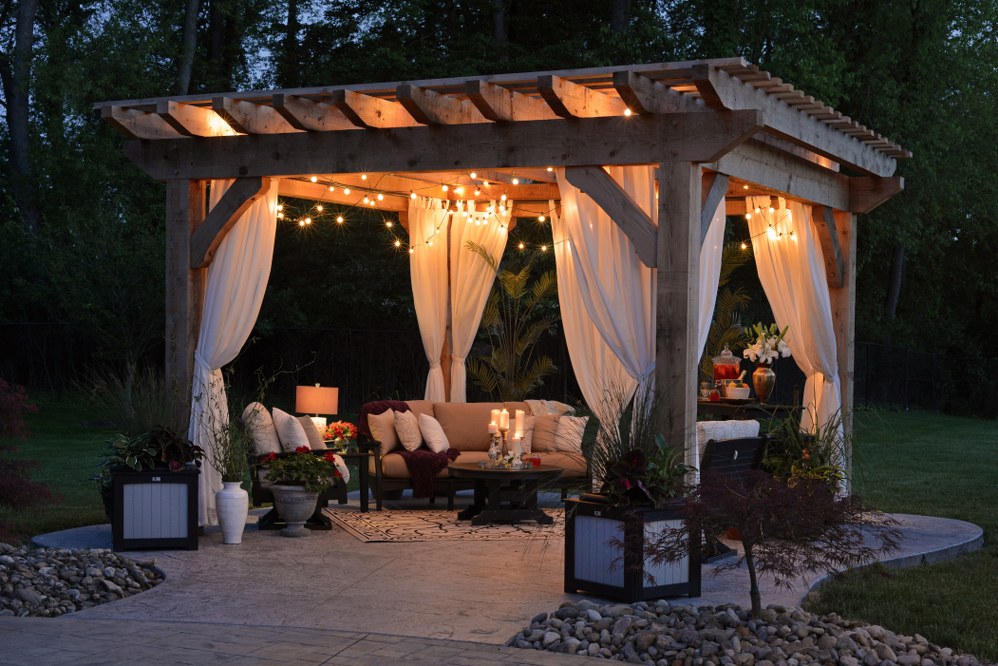 Patio heaters for extra warmth:
Another way to stay warm during those cool summer evenings and crispy autumn afternoons are patio heaters. This popular garden accessory can give a touch of elegance to your garden, if you choose wisely. For minimal fuss and larger gardens, opt for an electric patio heater, which can be freestanding or mounted on a wall or table depending on the model you choose. Gas heaters are sometimes cheaper to buy but a lot more expensive to run and they take a while to heat up. There are other options too for smaller areas, such wood-burning, infra-red and parasol heaters depending on the area you wish to heat and how green you want to go.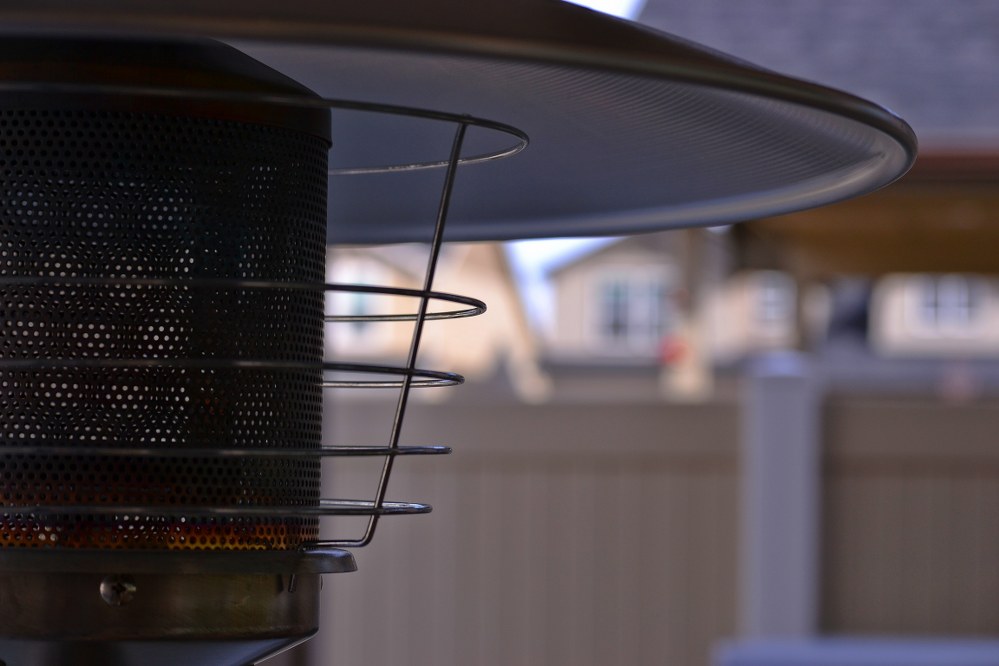 Bring some colour in your garden
Whether or not you are a keen gardener, there are some simple ways to add colour to your garden that will make you enjoy it well into the autumn. Many trees and shrubs change from a drab pale green colour to a brilliant palette of orange, crimson and gold come autumn. So, if you haven't got much colour in your garden at that time of year, then head down to your local garden centre and buy a brightly coloured acer, such as an Orange Dream or a crimson Japanese maple. Equally, make sure that you have flowers that last well into the autumn even when temperatures drop.  Chrysanthemums and rudbeckia are a fantastically bright, yet inexpensive addition to any autumn garden and with little care will come back year after year.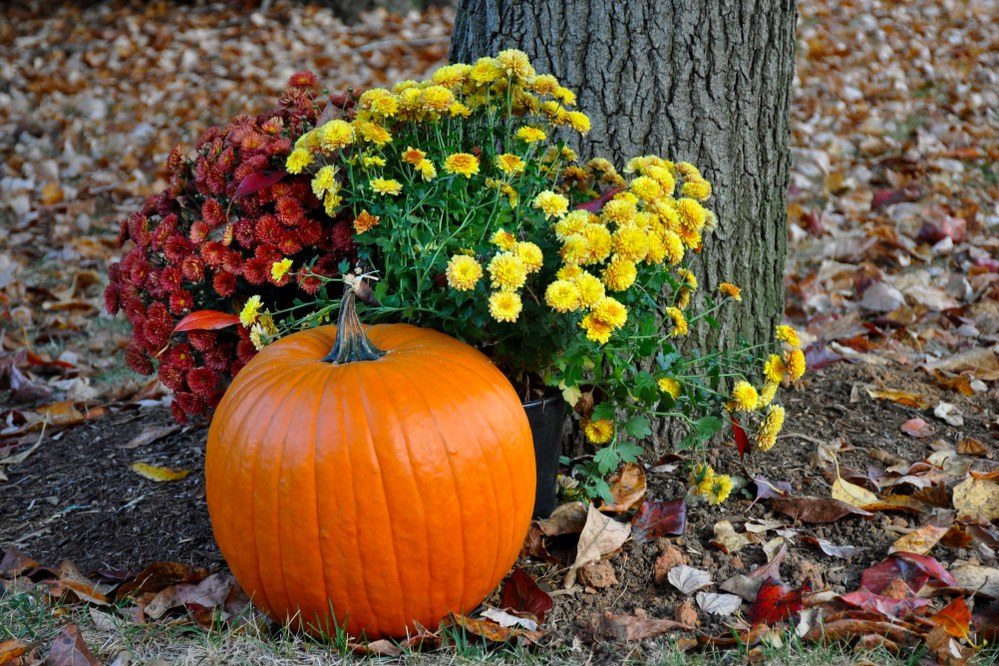 Upgrade your seating area
Leaves, wind and rain can all take their toll on your garden furniture. Replace them with more contemporary pieces made from metal which are better suited to withstand the elements than the cane sofa and glass table you had out all summer. Metal furniture can be cleaned more easily, and a touch of elegance and warmth can be added with a few stylish sheepskin throws. If you are still feeling the chill, then create some shelter for your seating area, by buying a gazebo, as mentioned previously, or by erecting a canopy or pergola. These will also create a pretty focal point in your autumn garden. There are many opportunities for revamping your seating area and they don't have to cost a lot: A couple of autumn planters, inexpensive patio lighting and a DIY fire pit are just some ideas for your garden that will help create an autumnal oasis.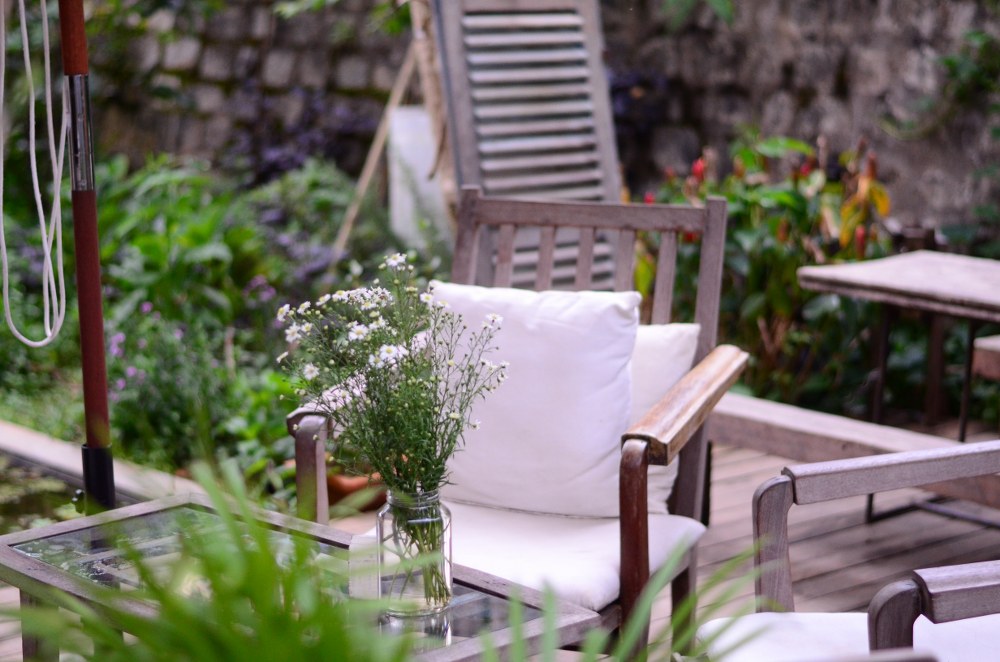 Utilise your garden's potential
Whatever size your garden, make sure you make good use of it! If you love a nice BBQs, create a dedicated area for your charcoal grill or your beloved Weber. If you and the kids are into gardening, why not create a herb and vegetable patch with a dedicated vegetable garden for kids? Split your garden into dedicated areas to make the most of the space and to ensure every family member has their own little area they can enjoy or retreat to: This could include a BBQ corner, a kids play area with a swing or tent, an allotment and a secluded seating area just for the adults, for example.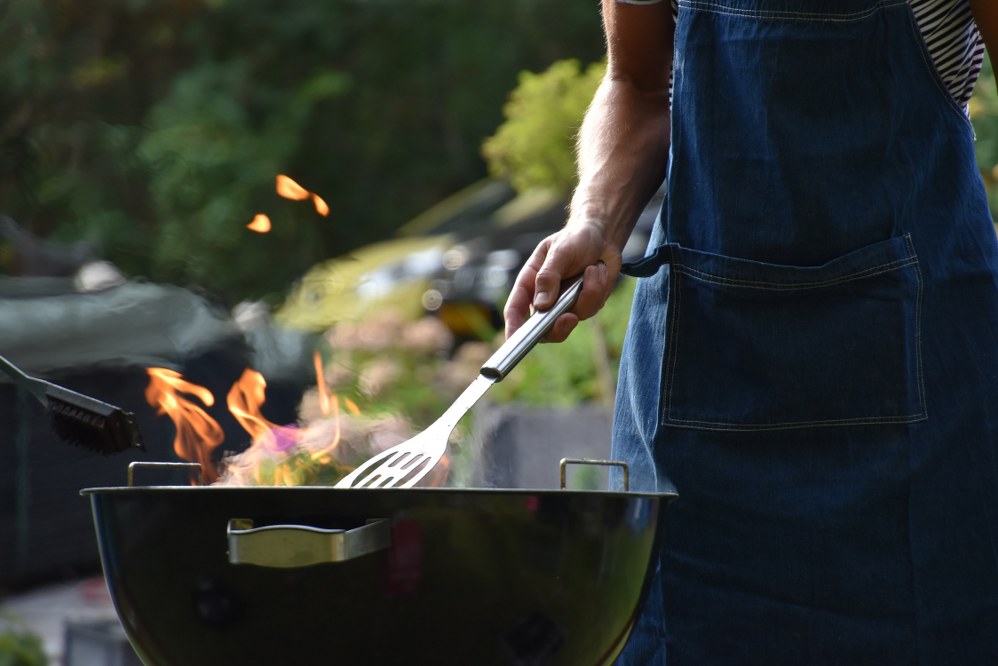 Enjoy the wildlife
Nature puts on a show every autumn and you will be surprised just how much there is to see in your garden at this beautiful time of year. Your backyard provides a habitat for a range of small animals including many different birds, and if you have the time and the patience, you could simply wrap up warm and watch the wildlife pass through your garden: From hedgehogs to flocks of migrating birds, there is no shortage of things to see.
The best way to encourage more wildlife to your garden is by postponing some tidy up tasks until the end of winter: Leave a pile of twigs in the corner of your garden and rake the leaves into a big pile, and you will give invertebrates and small mammals room to shelter as it gets colder. Don't cut the hedges and leave some plants to die off naturally – they will also provide warmth and shelter and a place to hibernate for a variety of small animals. Nest boxes are also a good idea as they offer shelter for birds in cold nights.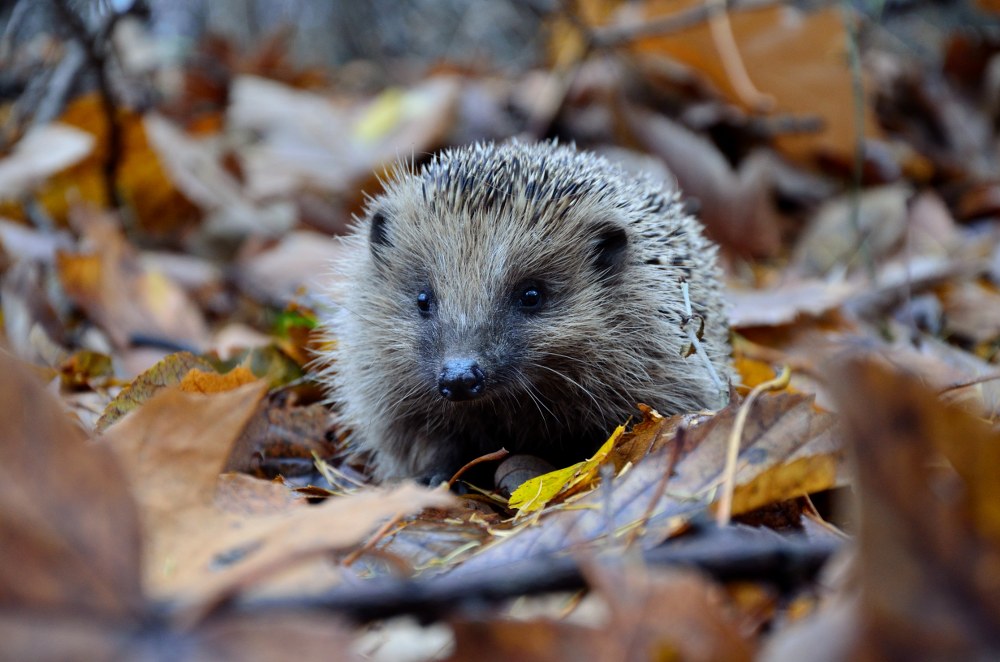 Some say, autumn is the most beautiful season of the year, and to quote F. Scott Fitzgerald: "Life starts all over again when it gets crisp in the fall". Don't stop using your garden just because the weather might turn any minute and temperatures are dropping: There is plenty of time left to spend in your garden before the cold winter months so turn it into an oasis fit with our tips.
About the author:
Single Parents on Holiday are the leading UK tour operator for single parent holidays in the UK and abroad. All holidays are fully-organised group holidays for single mums and single dads and are accompanied by a friendly team member. We also offer a small number of solo holidays for singles, solo travellers, and single parents who want to have a break and travel without the kids. Click on our homepage to find out more!