Why Austria is a great summer destination for holidays with kids.
It's that time of year again where we are all asking ourselves where to holiday with the kids this summer. There are so many factors to consider: familiar or new destination? Hotter or milder temperatures for kids' sensitive skin? How to get there? How safe is the new destination? What standard of accommodation to choose? Will there be things to do for all ages? Our single parents' foremost concern has always been that their kids to have a great time, and if they get to relax a little on holiday, too, then all the better. But many have never considered Austria for a holiday with kids before travelling with us. Yet Austria is one of the most family friendly destinations we know. And here is why we think you should go to Austria for your next single parent holiday with the kids:
Child-friendly Austria
Rarely mentioned as a top summer travel destination in the UK, we have found no country offering such good value for money and so many child friendly hotels with facilities going far beyond the usual kids clubs. Almost 9% of Austria's income is from tourism so councils ensure that tourists have a good reason to come back year after year: Every spring, as soon as the ski season has finished and the snow has melted, counties such as Salzburg and Styria, or the well-known Zillertal in Tyrol transform into picture-postcard scenes of rolling meadows and crystal clear swimming lakes against the stunning backdrop of imposing mountain peaks.
Things to do in summer
Well-known for its top ski resorts, Austria makes a huge effort to attract families outside the busy winter months. Tourism boards and hotels collaborate to offer free cable car rides and summer cards which entitle visitors to a wide range of free and discounted activities: These range from family rafting, pony riding and summer-tobogganing to float building, farm visits and treasure hunts – great activities that can be enjoyed by parents and children together. Not to forget some of the wonderful local sights such as the Skywalk and Ice Palace at the top of the Dachstein Glacier – a thrilling adventure for both parents and kids.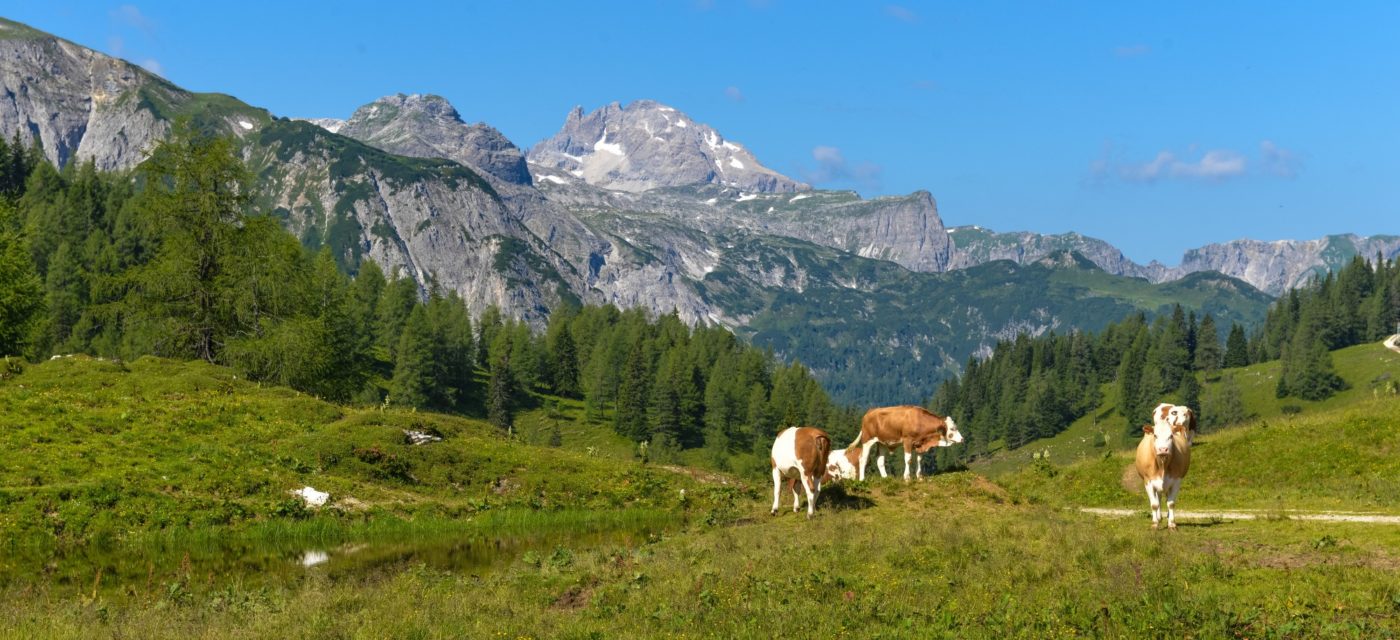 Where to stay
Tempted ? Finding accommodation for your holiday with kids in Austria is easy: Depending on your budget, you can choose between self-catering guesthouses and star rated hotels. The standard will never disappoint! For families, there is a great choice of 3- and 4-star hotels which offer an exceptionally high standard compared to most other European countries, with a wide range of kids and teenage facilities. A special mention should go to the highly rated Kinderhotels which offer up to 12 hours free childcare per day. This allows tired mums and dads, busy single parents and worn out grandparents a well-deserved rest. In addition, these hotels have superb facilities , ranging from huge adventure playgrounds, indoor and outdoor pools, to children's restaurants  – these hotel owners have really gone the extra mile to make their hotels a family paradise.
Austria has so much to offer for holidays with kids: from stunning scenery, glorious sunshine, and exquisite cuisine to family fun and a standard of accommodation second to none. One thing is certain: Your kids won't get bored in Austria, and you will come home with unforgettable memories! Single Parents on Holiday have offered single parent holidays in Austria every summer since 2007, and as usual have included some wonderful 4-star family hotels in their 2021/2022 programme. Go to our homepage to check them out.