Family activities that are fun and free (or affordable) this summer:
With the school summer holidays almost here, parents across the UK will be thinking of ways to keep their children entertained with holidays and days out. This can be quite challenging, especially trying to make plans for the whole six weeks or so that schools are closed whilst trying to balance finances. The school summer holidays can be a burden for some parents, especially single parent families. When there's only one monthly income instead of two, it can be difficult to put money aside for fun things like family activities or days out when food needs to be bought and bills need to be paid.
PayPlan recently created an infographic showing the true cost of family activities, comparing the price difference between two parent and one parent family tickets. The infographic shows that if a single parent family were to partake in all of these activities, they would end up paying a total difference of £2,904.95 compared to a two-parent family. There are around 1.7 million single parent families in the UK, but this is not really reflected in the 'family ticket' discounts that a lot of travel, transport and activity brands offer. Instead, single parents often have to pay more to enjoy the same family activities.
Single parents frequently find themselves turning to payday lenders in order to get by and try to give their children the same fun days out that two parent families can give their children at discounted prices. It is something that transport companies, visitor attractions and leisure facilities need to look at and perhaps introduce another style of 'family ticket' that will benefit single parent families, as it seems completely unfair for a single parent to get into debt in order to provide for their children.
There are plenty of family activities you can do to keep your children busy during the school holidays that are affordable and enjoyable. If money is a struggle for you and your family, try to find a balance of activities that are free and some that you need to pay for. By doing this, you'll get a variety of fun activities throughout the summer holidays without breaking the bank.
Step into the great outdoors
Did you know there are estimated to be at least 27,000 parks in the UK alone? Make the most of the longer, warmer summer days and enjoy a family day out at the park with the kids. It's fun day out that won't cost you a thing. There are plenty of things to do in parks, from having a game of football or a treasure hunt to having a little family picnic.
Adventure awaits with Woodland Trust, with tons of activities for kids to get stuck into this summer. Activities range from puzzles, arts and crafts to recipes and games, meaning there's something for every age. It costs only £18 per year to join, and your little one will love becoming a Nature Detective.
If your kids are fussy eaters, why not let them pick their own fruit and veg from a local Pick Your Own Farm?  These farms are usually open from late spring until autumn and the fruit and veg depends on the season, but it's a great day out and will keep the kids occupied for a while.  Some of the larger farms even allow you to bring your own picnic so you can spend a fair few hours there.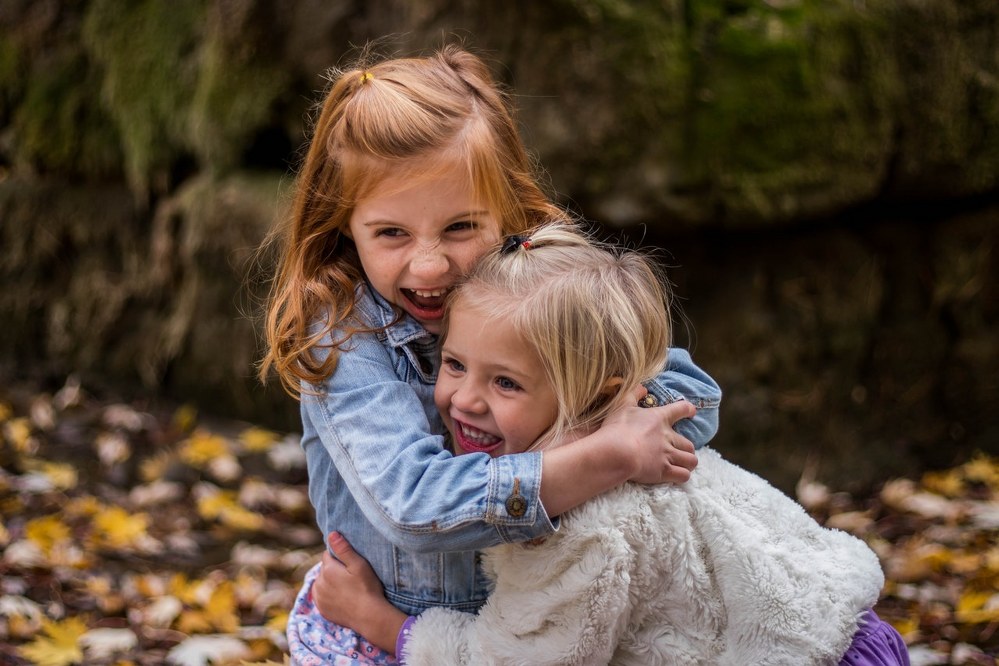 Run free
Keeping kids fit and healthy during the school holidays is simple with Parkrun. You'll need to sign up beforehand, but it's completely free and an activity the whole family can do! Parkrun welcomes all abilities to take part in their weekly timed 5k runs at selected parks, or if you prefer, you can walk it instead. After you've registered, you'll be issued with a bar code which you need to print off and bring with you to the park before your run, which happens every Saturday morning at 9 am.
If your child is aged 7-14, they can take part in 'Swim Safe' lessons which last approximately one hour and are available across 36 open water locations in England and Wales. The swimming lessons are available throughout summer and are run by ASA-qualified swimming instructors.
From April to June 2019, McDonald's have teamed up with 4 UK Football Associations to let children aged 5-11 take part in a series of free football sessions. With over 350 centres across the UK, the sessions include 1-hour coaching and run for 4 weeks.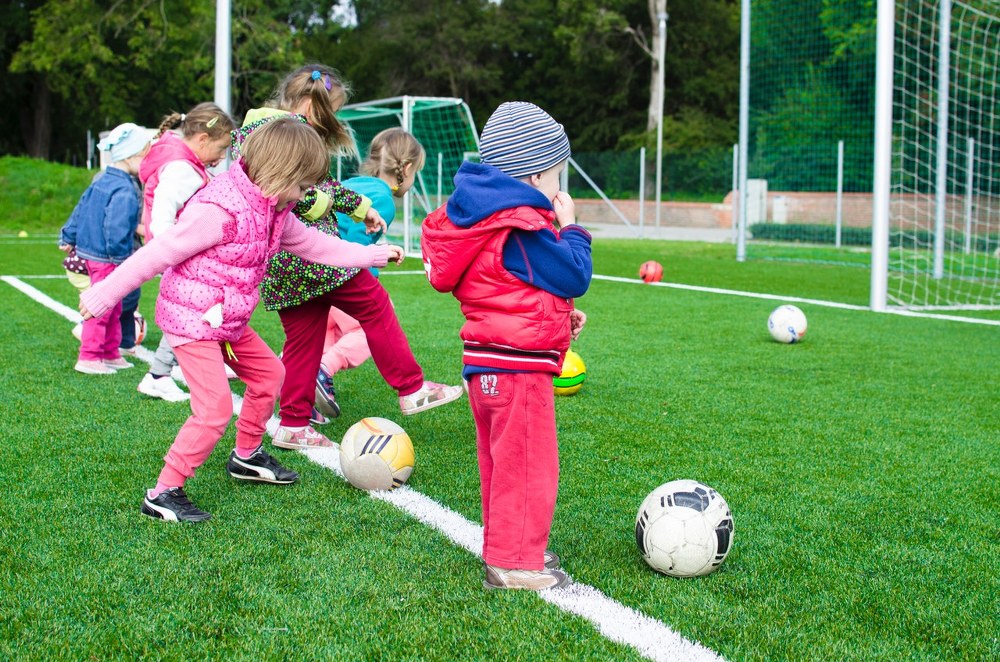 Best things are free
It's worth checking if any shops close to you run any workshop activities in-store. From pet stores to toy shops and garden centres, these kinds of shops often hold sessions during school holidays. These can sometimes run for a few days at a time and are guaranteed to keep your little ones entertained.
If your kids love animals and making furry friends,  there are local children's farms that are sometimes free to enter. It's a good way to get the kids outside whilst giving them a taste of rural life. On the 9th June 2019 for one day only, hundreds of farms across England, Scotland and Wales open their gates and give the public a chance to discover real farming at first hand. Most of these farms are free to enter or ask for a small donation.
Another fun activity to do is a free walking tour. Not only are you getting those all-important steps in, you're guaranteed a couple of hour's free entertainment and it doesn't cost you anything.
If you have a garden, utilise it to its full potential. You could make your own treasure hunt by burying little treats such as sweets or toys and leave clues for the kids to find them. Alternatively, you could create your own crazy golf course by using household items to make a circuit. Just remember to find something to putt with. Another option would be to install an above ground pool, so the kids can enjoy dipping in the water any time they want.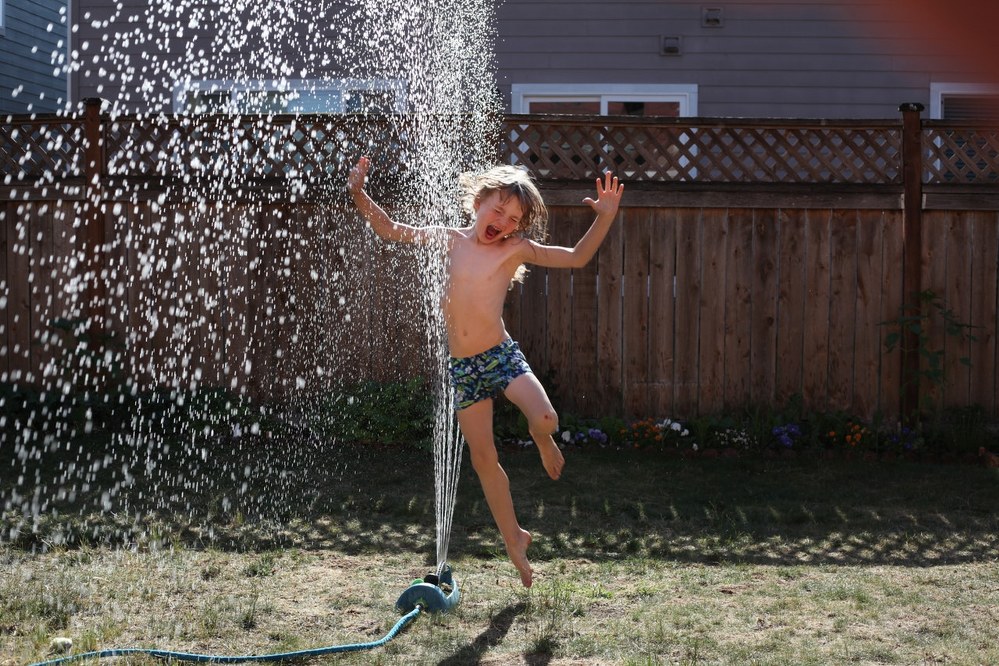 There are many family activities you can do over the school summer holidays that don't have to cost a lot of money. The most important thing to remember is to have fun and enjoy spending time as a family, no matter what the activity is. If you have any tips or ideas that you would like to share on how to make the most of the school holidays without it costing too much, share them in the comments below or join in the conversation on social media.
If you enjoyed this article, check out these posts: