With travel restrictions in place, people are itching to plan their next getaway. And there is no reason not to start planning your post-lockdown dream holiday now. For many British tourists Australia is high up on their list of dream destinations, but the sheer size of the country is intimidating. Where do you start and how do you get around, as a single parent family? One of the most convenient ways to get around and explore Australia is a road trip, which is not only in quintessential Aussie fashion but also makes for a cracking good time with kids. Here are some ideas for a road trip with kids in Australia to inspire your next single parent holiday.
Road Trip Tips for a Holiday with Kids
First things first, you will need a car as soon as you land. Luckily, there are plenty of car rental companies at your disposal at every major airport, so it should be no problem to find the perfect set of wheels for your holiday. If you are looking for a versatile car that is good for Australia's open roads, desert sand and bush tracks, and comfortable for your family, then opt for a four-wheel drive, ute, or even a kombi to ride in style. If you haven't taken out insurance for minor car dents during your road trip, you needn't worry as you can use sites like DingGo to get a quote should you have been caught in a sticky situation, such as a kangaroo hitting your car.
Don't forget that in Australia you might be travelling through National Parks that require permits, and also roads with tolls. Research the areas before you go so you can organise any permits and toll cards you might need because they change from state to state.
The Great Ocean Road, VIC
One of Australia's most popular road trip destinations, The Great Ocean Road is a unique experience. Travelling from Torquay to Allansford, there are many sights to see from wonders of nature like The Twelve Apostles (now with only eight standing), to activities in towns along the way like wine tastings and chocolatier classes. During your road trip you can even park your vehicle and complete some of the Great Ocean Walk, as the walk itself takes eight days to complete.
Route: 234 kilometres
Location: Torquay to Allansford.
Time: Recommended time is three days, or a six-day return road trip.
Sights: The Twelve Apostles, Port Campbell National Park, Loch Ard Gorge, Apollo Bay.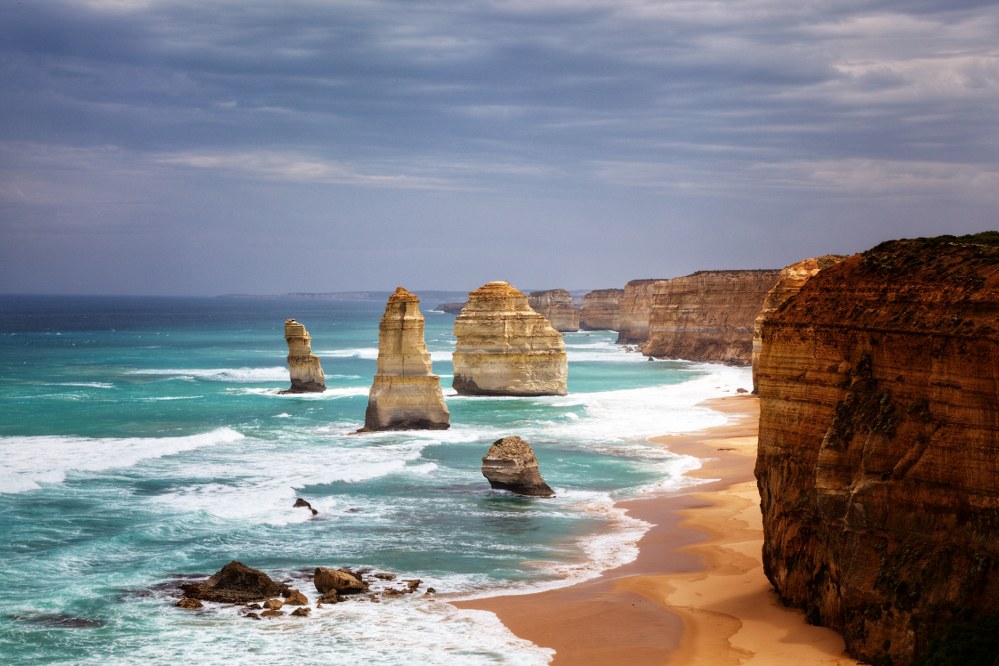 The Grand Pacific Drive
The Grand Pacific Drive is perfect for British tourists as well as Sydneysiders wanting a coastal getaway. Starting less than an hour away from the city in the Royal National Park, this road trip shows off some of the best coastal towns Australia has to offer. Travel across the iconic Sea Cliff Bridge to explore trendy Thirroul before heading down to Wollongong City, where we recommend spending a minimum one day and one night. Then travel to Kiama, where you can see the famous blowhole, and continue along the stunning seaside!
Route: 140 kilometres
Location: Wollongong, Shellharbour, Kiama, Shoalhaven.
Time: Day trip or week-long trip to stop at various locations.
Sights: Royal National Park, Wattamolla lagoon, Sea Cliff Bridge, Illawarra escarpment area, Kiama Blowhole, Berry Tea Shop, Minamurra rainforest.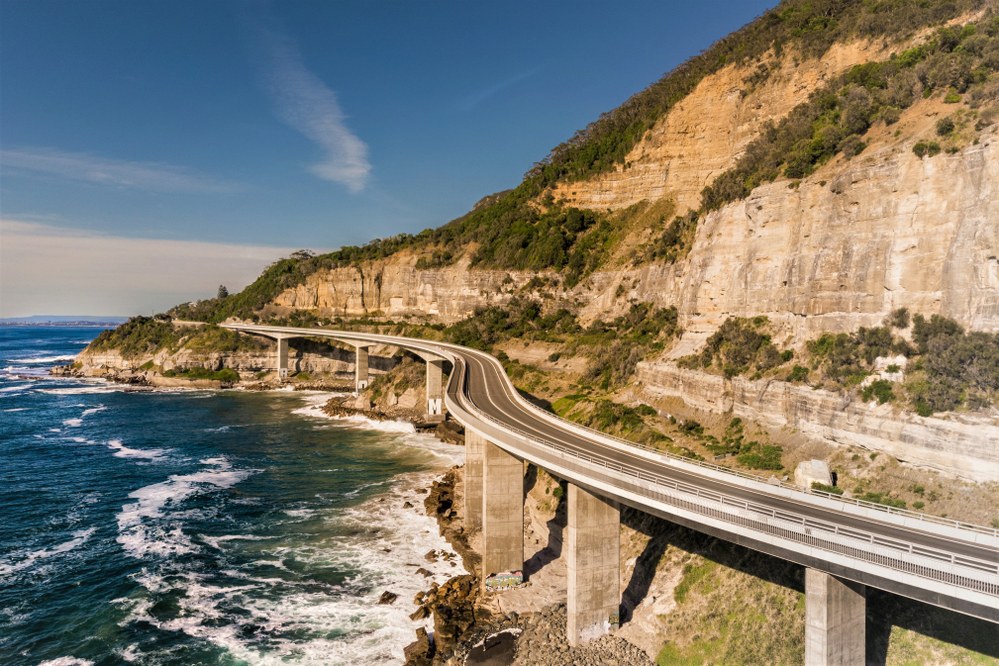 The Pacific Coast, NSW & QLD
The ultimate travel plan, the Pacific Coast road trip has something for everyone! Each destination along the way offers something unique, with beaches, local cafes boasting fresh produce, wineries, coastal walks, animal sanctuaries and theme parks, this is a great road trip with kids.
Route: 900 kilometres
Location: Sydney to Brisbane, including towns and cities in between, like Newcastle, the Hunter Valley, Port Stephens, Port Macquarie, Coffs Harbour, Ballina, Byron Bay, Lennox Head, Gold Coast.
Time: 1 – 2 weeks, potentially longer depending on how many locations are visited.
Sights: Bondi Beach, Hunter Valley wineries, Port Macquarie Koala Sanctuary, the Big Banana, Byron Bay Lighthouse, Movie World.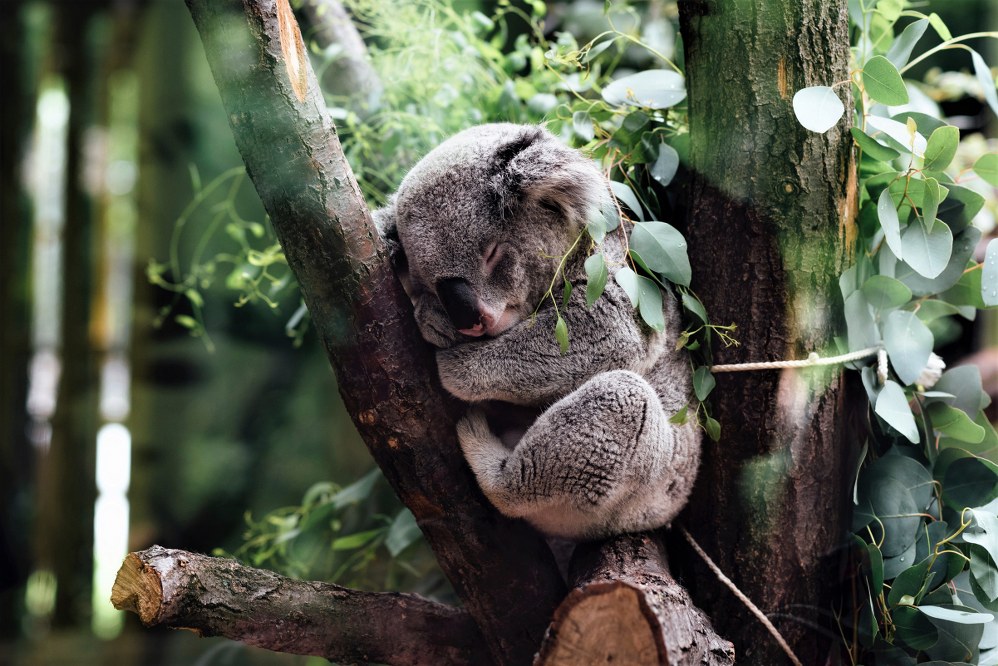 Brisbane to Cairns, QLD
If you completed the Pacific Coast road trip and wanted more, why not continue your travels north to lush Queensland? The weather is beautiful and perfect for exploring the crystal-clear waters of Noosa, various islands including Fraser and Whitsunday, completing bush walks and hikes, and snorkelling at The Great Barrier Reef.
Route: 1,678 kilometres
Location: Brisbane, Noosa, Fraser Island, Rockhampton, Townsville, Whitsunday Islands, Magnetic Island, Cairns.
Time: At least a week and a half to allow for exploration of popular areas along the way.
Sights: Noosa National Park, Airlie Beach, Hamilton Island, Mission Beach, Daintree Rainforest, Cape Tribulation.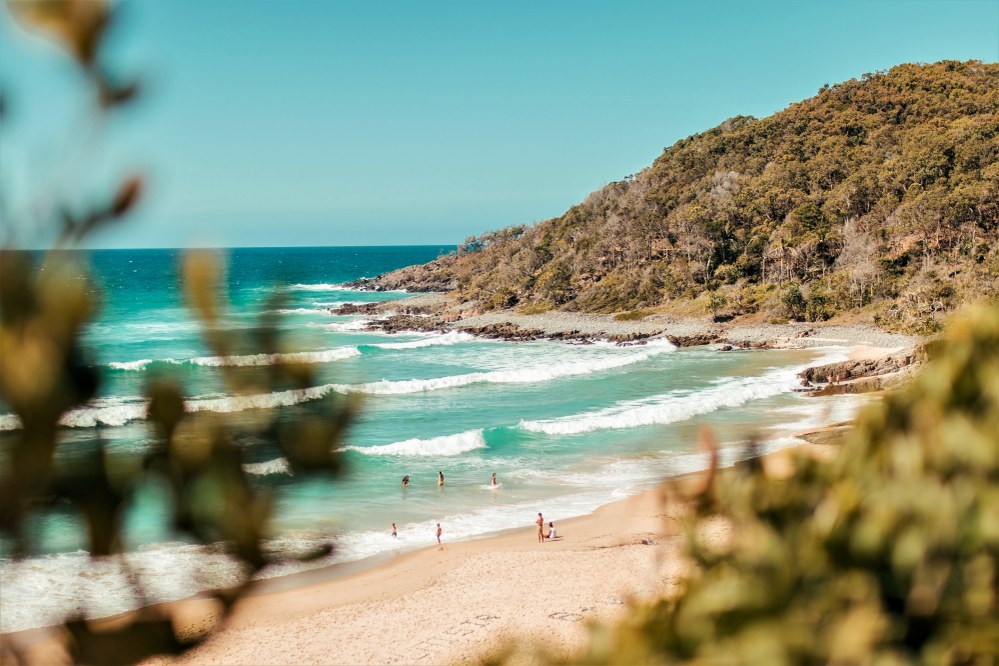 The Savannah Way, QLD & NT & WA
This beast of a road trip is perfect for those wishing to explore the Aussie outback in all its glory. Take in the natural beauty of both the bush and desert, enjoying stops along the way in rural communities. If you're time poor, you can modify the road trip and complete half of the journey depending on your start location.
Route: 3,700 kilometres
Location: Cairns, QLD to Broome, WA
Time: This 45-hour road trip can be paced to your liking. Two weeks is the recommended travel time to allow for pit stops along the way. It takes 28 hours from Cairns to the NT border, and another 28 hours to Broome.
Sights: Millaa Millaa Falls, Undara Lava Tubes, Cobbold Gorge, Gulflander experience, Gregory River, Boodjamulla National Park (i.e. NT border), Nitmiluk National Park.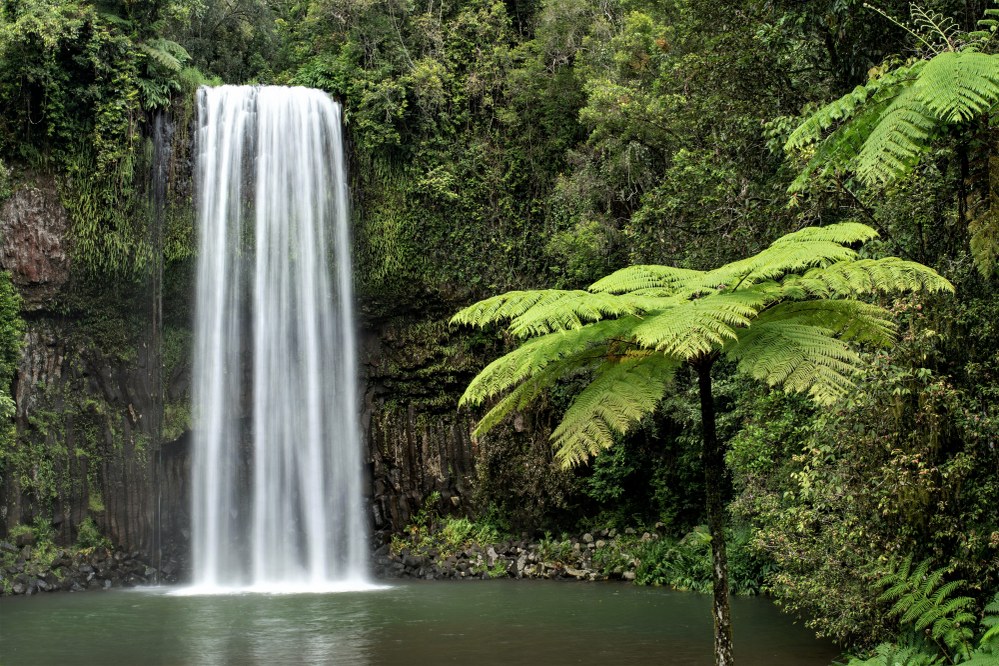 Red Centre Way, NT
Explore the heart of Australian Indigenous culture with the Red Centre Way road trip. Experience the desert like never before, including visiting the ancient site of Uluru. This road trip will be dusty, bring a big set of wheels and your Akubra, the practical Australian bush-hat, which you will have acquired by now!
Route: 1,135 kilometres
Location: Loop from Alice Springs, including Kata Tjuta, Watarrka, Tjoritja and Uluru.
Time: Recommended time needed up to six days, approximately 12-hour drive for the total loop.
Sights: Simpsons Gap, Tjoritja West MacDonnell Ranges, Ellery Creek Big Hole, Rainbow Valley.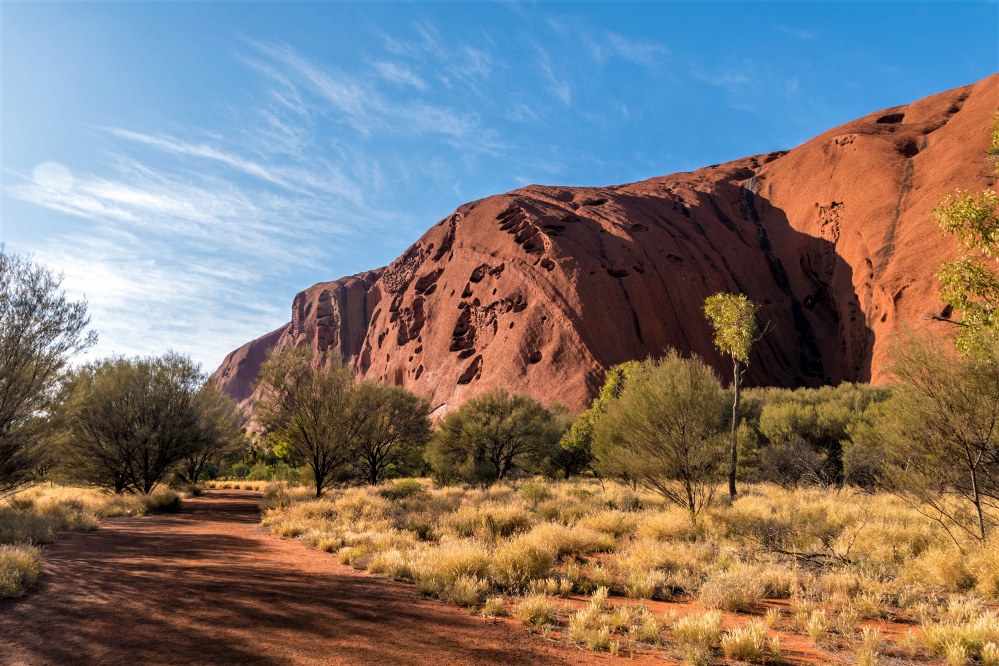 West Coast Drive, WA
The West coast of Australia is often forgotten about with the East coast favoured (thanks, Sydney!) but it is just as worth exploring. This whopper road trip is great if you have two weeks to spare, going through the dusty outback and small Aussie towns. Go swimming with sharks, camp in the desert, and see the famous sand dunes before relaxing in easy Perth.
Route: 2,230 kilometres
Location: Broome to Perth
Time: Recommended road trip time of minimum 14 days. Approximately 24 hours total driving time.
Sights: Karijini National Park, Exmouth, Coral Bay, Shark Bay, Kalbarri National Park, Hutt Lagoon, Jurien Bay, Nambung National Park, Lancelin Sand Dunes.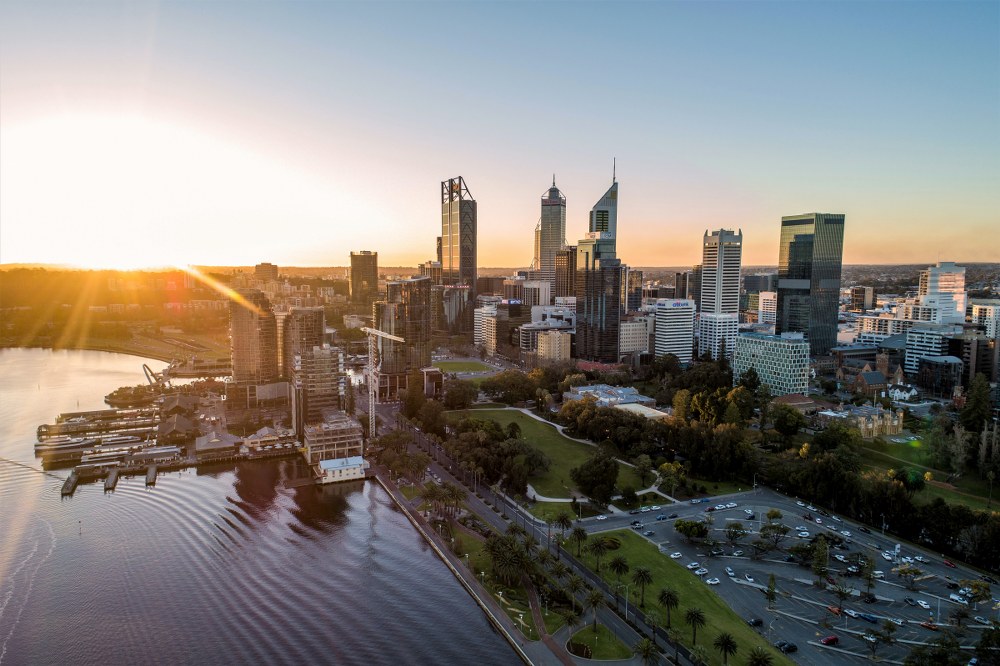 Great Eastern Drive, TAS
Explore one of Australia's hidden gems, Tasmania. The island state off the coast of Victoria is not to be missed. You can catch a boat from Melbourne to Tasmania, with your car in tow as well! The Great Eastern Drive is a popular route to experience the Tasmanian coast, with gorgeous sights to see and luxury local produce to eat along the way.
Route: 176 kilometres
Location: Hobart, Port Arthur, Orford, Triabunna, Swansea, Bicheno, Scamander, St Helens.
Time: Recommended road trip time is 7 days, although with limited stops this road trip could be completed in a few days.
Sights: Bay of Fires, Freycinet National Park, Pyengana Valley, Maria Island, Wineglass Bay.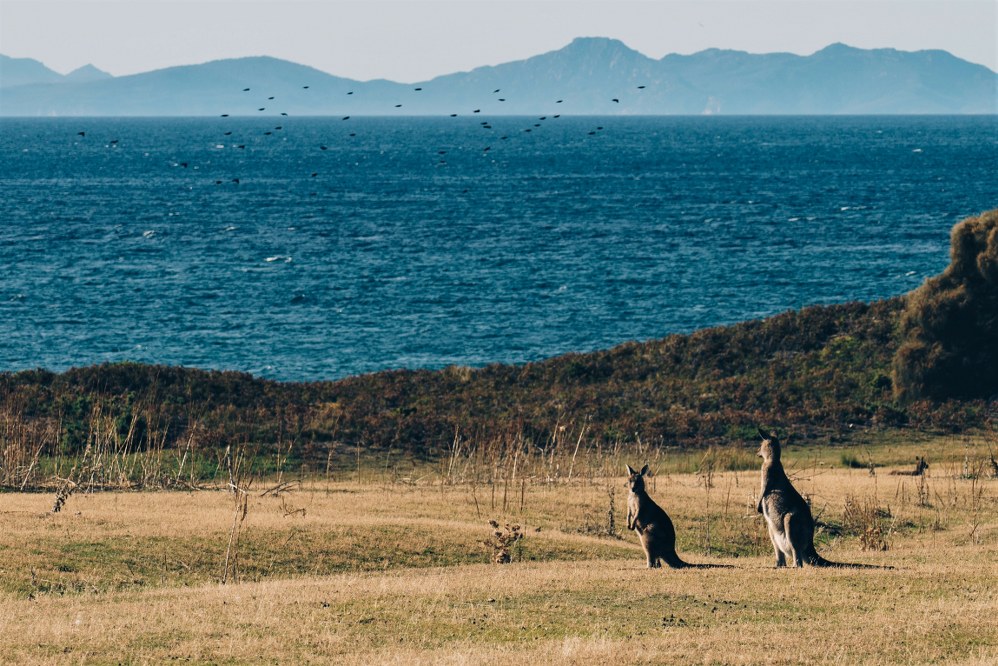 So, now you have a range of itineraries to choose from or even combine, good luck deciding which road trip suits you and the kids best! One thing is certain, no matter where you decide to go in Australia, you and the kids will have the holiday of a lifetime.
About Single Parents on Holiday:
We are a niche tour operator providing holidays for singles parent families as well as singles ski holidays. Our single parent holidays include beach, activity and farm holidays in the UK and abroad as well as city trips. Our holidays for solo travellers currently include mostly solo ski holidays for single parent empty nesters, and anyone else who lacks a travel partner or ski buddy.