…and why a solo ski holiday for the over 50s ticks all the boxes.
Are you toying with the idea of taking up downhill skiing but feel you are "too old" to try a new sport? Or do you want to get back on the slopes after a long break but worry that you are not as fit as you used to be? When you are over the age of 50, you simply become more cautious and feel less invincible than you did in your 20s and that is not a bad thing!
Let's start with the benefits before we move on to why age is on your side when you start skiing in your 50s or even 60s:
Skiing has many health benefits
Skiing works your major muscle groups strengthening your core and lower body muscles. It also improves your flexibility through the constant motion and stretching, and that is something anyone over 40 or 50 will appreciate. As skiing is a cardiovascular exercise, your general fitness will improve, and you might lose some weight in the process. And if that isn't enough, the endorphins released during skiing will elevate your mood and contribute to a sense of happiness.
Of course, if you have caught the ski bug, then any impending ski holiday will be a great motivator to stay in shape and get fit for the ski season, so it's a win-win situation for your health.
Skiing is easier to learn than ever
If you ever skied in your teens or twenties you will probably remember the long slim skis that had to stand some 20 cm taller than your own height. If you didn't know your technique, the tips of those impossibly long skis crossed, and you landed flat on your face or tumbled downhill. And yes, the ski boots hurt, and your toes were freezing cold – that was just a given back in the eighties when I learnt to ski. Well, those days are long gone, thanks to massive improvements in technology. Skis are shorter and lighter, and boots keep your toes toasty and fit better – you can even have custom made ski boots for that extra comfort.
Nowadays most skiers use carving skis, which are great for prepared pistes and an hourglass shape meaning it's easy to turn. They are pretty forgiving and ideal for intermediate skiers. For the expert skiers, there are skis for powder, free riding, all-mountain skiing and more. The point is: Don't let anyone tell you skiing at your age cannot be done – we regularly see skiers in their 70s on the slopes! If you are a first-time skier, it will take you no longer than a few days to ski down green and blue runs. And for any 50+ skiers who had a long break from skiing when they had kids or because of injury and might even need to unlearn the old technique (like me), it will take even less time to master blues and reds, especially on pistes that are groomed to perfection every evening.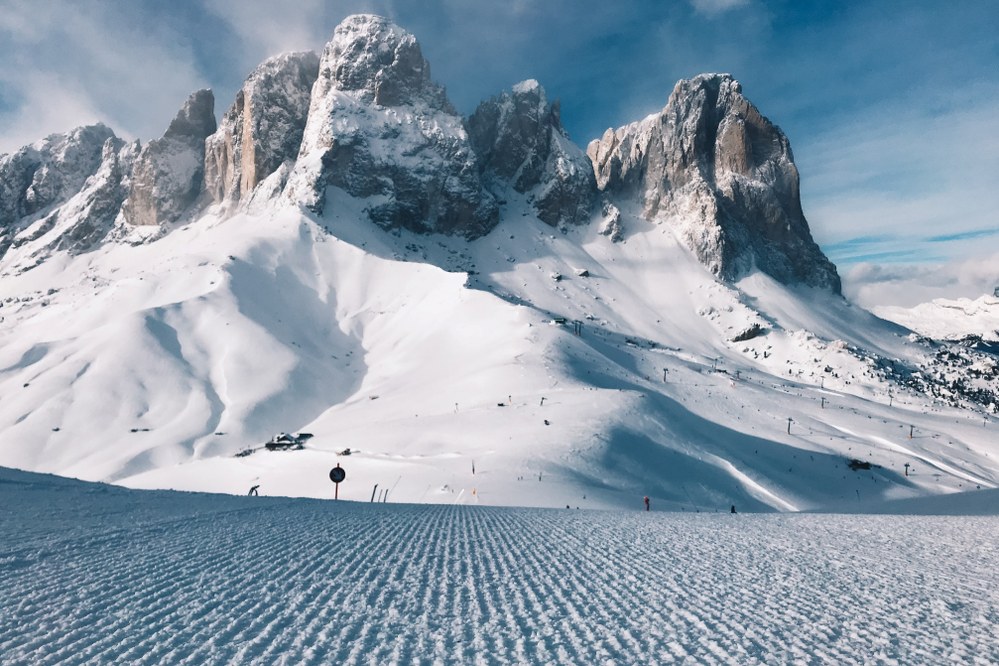 You are more risk averse over 50
Some people become risk adverse when they have children, others when they get to middle age. When you have old injuries, which start bothering you in your 40s or 50s, then you think twice about risking further damage. Consider this as an advantage as youthful carelessness on the piste leads to accidents whilst sensible skiing rarely causes injury. The same can be said about younger and middle-aged car drivers, after all. So, age is on your side when you start skiing in your 50s or 60s.
So, don't let the fact that you are a little anxious about skiing hold you back: It's a healthy feeling! And you are in control and can decide whether you want to go down a blue or a red. No one will force you down a black slope or mogul piste – there is always a choice.
You can choose when and where to ski
Skiing is no longer a sport for the young. Lift prices carry a hefty price tag today and this means, there are less and less youths on the slopes. Aside from that, you don't' need to mingle with young children and teens when you are a skier in his or her 50s, as you can enjoy the luxury of skiing off-peak and pick a quiet resort, too, if you wish.
Best of all, you are probably in a better financial position than you were when the kids were still home, and a ski trip would have costs you thousands in peak season. Make the most of it and choose a 4-star hotel near the slopes where you can enjoy a sauna, a swim or a sports massage after a day on the slopes. If you fancy a bit of après skiing, make sure you are not too far from the town or main cable car station where all the action is. Don't expect too much though, as you will find that you are not going to venture far after a day on the slopes.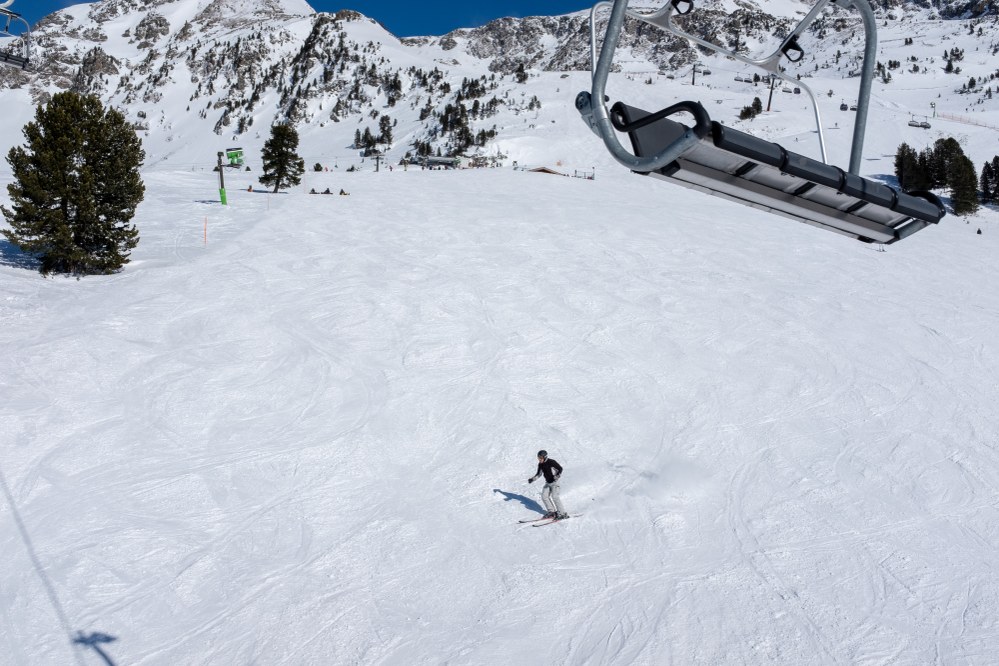 Join other skiers in their 50s
If you are looking for company on the piste than a solo ski holiday for the over 50s is the perfect solution. Holidays for singles and solo travellers in their 50s and 60s provide you with friendly company on and off the piste. Single Parents on Holiday offer several ski trips a year, which are suitable for anyone from beginner to seasoned skier: Your ski host will organise every aspect of your trip including lessons and will provide ski guiding for any intermediate and advanced skiers. Everyone is in the same boat: Whether you are a single parent empty nester, single and 50+ or just  lacking a ski buddy, you will find sociable adults your own age who just want to enjoy a leisurely week of skiing with company at mealtimes and in the evenings.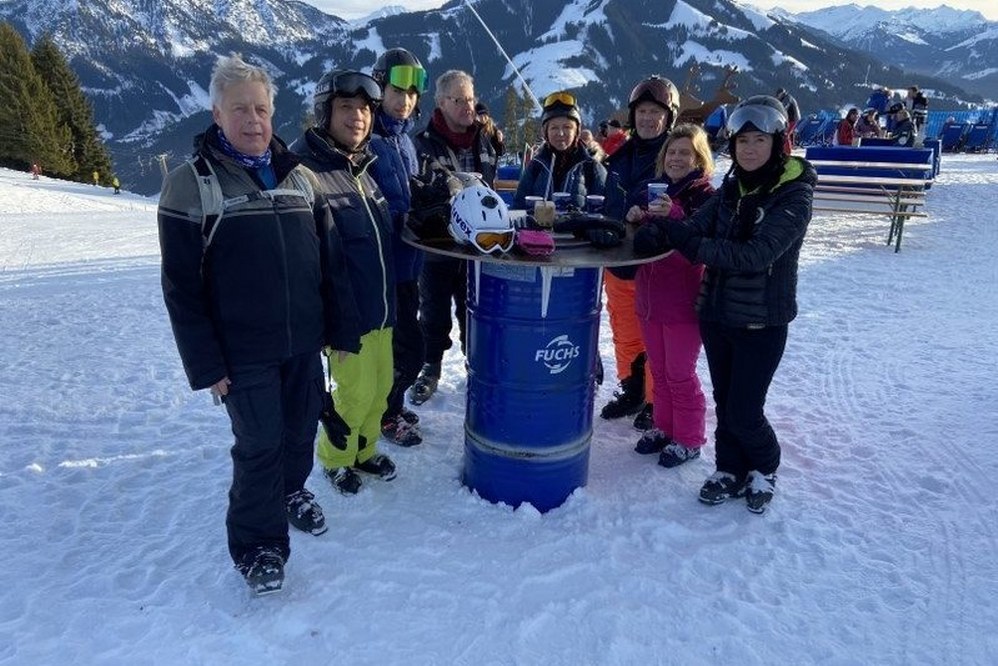 Unless you have a serious health issue that is preventing you from downhill skiing, taking up or continuing skiing in your 50s and 60s is the best thing you can do to keep young and fit. It's great for your physical and mental health and a very sociable hobby, which can lead to many lifelong friendships. So, what are you waiting for? Check out what's on offer here.