The best city trips with kids in Europe:
If you think city trips abroad are a no go for single parents, think again. A city trip with kids doesn't need to be boring or stressful or even expensive – you just need to know where to go! Many European cities have a firm family appeal, with fun festivals, spacious parks, lots of child-friendly attractions, family friendly eateries, and cool accommodation. There is something for every budget and taste. And you don't need much time – with so many places to explore condensed in one area, you can make tons of valuable memories in just a few days. So, let's find out which European cities are the most child-friendly fun places and start planning your perfect trip to Europe.
1. Copenhagen, Denmark
 Copenhagen counts amongst the most child-friendly cities in Europe. The Danes love kids and have designed a city with all the amenities families need. There are 125 playgrounds in Copenhagen and countless green spaces. In fact, the capital is said to be the greenest city in the world.
Some of the most popular attractions with kids are Copenhagen Zoo, the largest and most modern aquarium in Europe, and Tivoli Gardens, where landscaped gardens, historic buildings, a Ferris wheel, and other rides complement each other perfectly and create a magical place even after dark. There are countless other attractions, such as an open-air museum featuring farms, mills, and houses from the period 1650-1940, canal boat tours, or the Hans Christian Andersen Museum. You could also go for a treasure hunt around Copenhagen's suburbs to find the six wooden giants hiding in the woods. Some of these attractions can be accessed for free if you buy the Copenhagen card.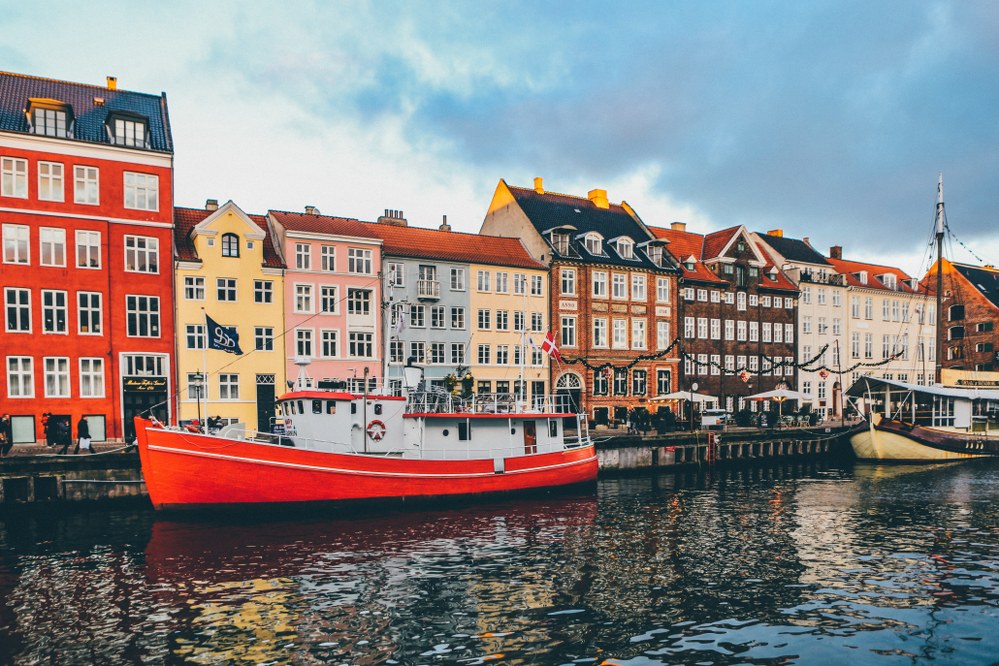 As you would expect from such a family-friendly city, public transport, accommodation, and restaurants are equally family friendly. If you are on a budget, consider booking an Airbnb and making a list of some of the more budget-friendly restaurants and cafés. Copenhagen has a bit of a reputation for being expensive for a reason, but if you follow our tips, you can definitely make it an affordable city break with the kids.
2. Paris, France
Kids of all ages will be fascinated by France's capital. Whilst the Louvre, the Eiffel Tower and Notre Dame won't hold the kids' attention for long, Paris' parks, playgrounds, and boulevards, and many of its family friendly attractions are sure to entertain even the youngest. Best of all, you don't necessarily have to spend a lot of money on attractions because just wandering around the densely populated city ogling its well-known sights and strolling through its parks and playground will provide enough entertainment for several days.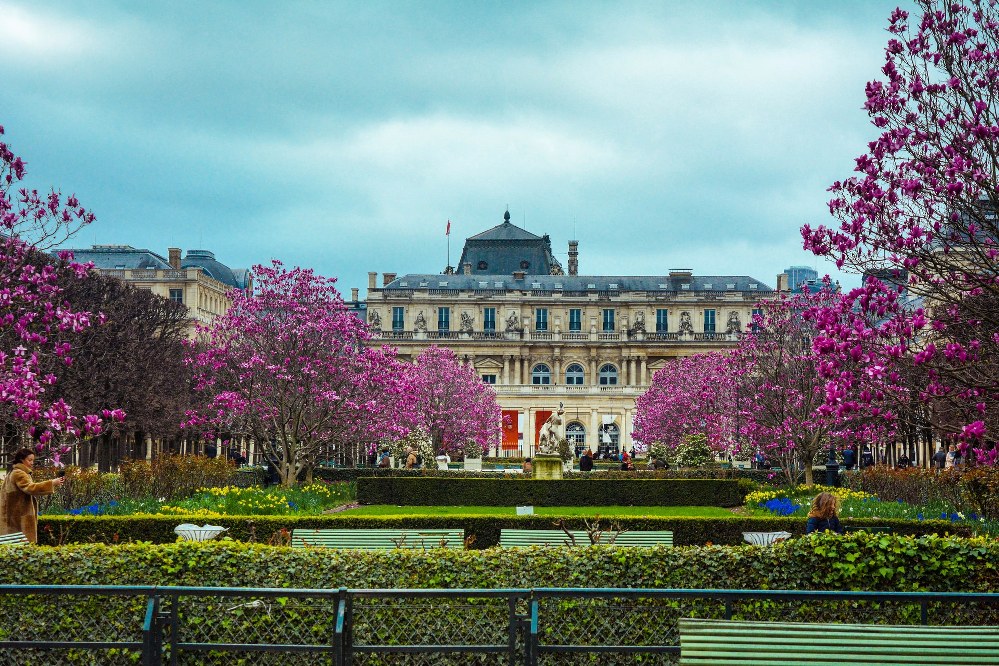 The Jardin du Luxembourg is a charming place for kids, with its charming puppet theatre, carousel, and vintage toy boats that the kids can push around the duck pond. Another great day out is Montmartre, with the famous Sacré-Coeur basilica, street artists, artisan cafés, and another magical park – Parc des Butte-Chaumont.
As a bad weather option, make a note of the kids-friendly museums, such as the Musée de la Magie with fascinating exhibits from the history of magic tricks, the science museum, which includes the planetarium, and the historic home of the natural history museum. If you do want to visit a gallery, make sure to pick up a kids trail like the lion hunt in the Louvre, to keep the little ones entertained.
Don't forget to try the world's best croissants, macarons and other delicatessen from the many patisseries whilst in Paris or visit one of its famous creperies with the kids and indulge in French pancakes and hot chocolates.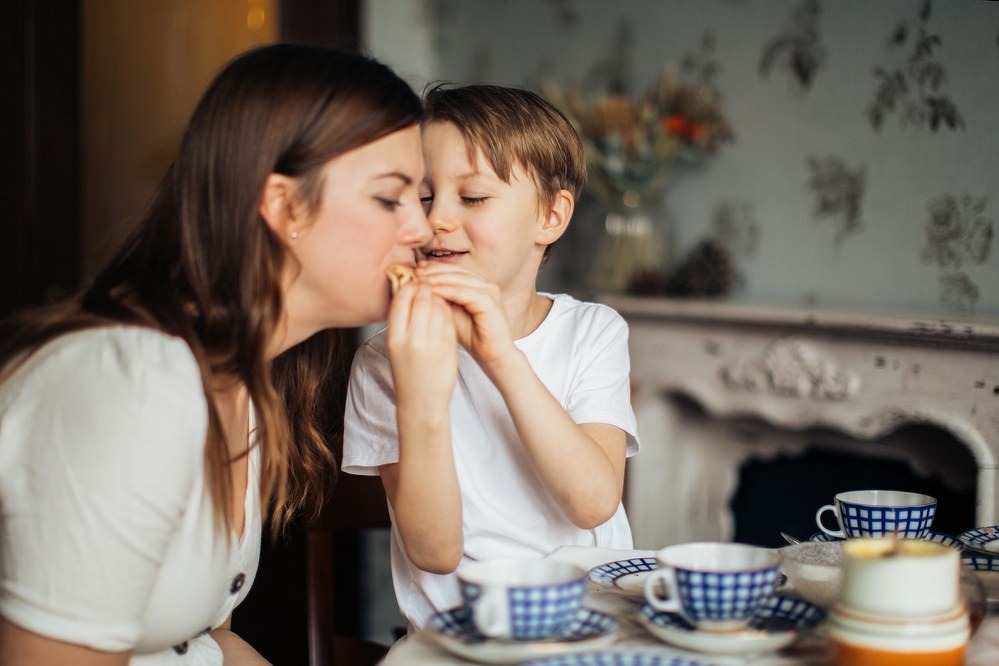 3. Vienna, Austria
The capital of Austria brims with children's entertainment. A great starting point is a tour on a horse drawn carriage, known as Fiaker. You can book this with or without commentary depending on your knowledge of the city.
A great day out with kids in Vienna is a visit of the local recreational area of the Old Danube where you can sail, hire rowing boats, pedalos and motorboats, try out stand up paddling, and hire a floating island complete with cuddly sofa, table, and sunroof! Not to mention the various outdoor pools in the middle of the River Danube where you can swim and relax on the beach.
Don't miss visiting the Prater, the oldest amusement park in the world, and best known for its giant Ferris Wheel. Another fabulous experience with kids of all ages (even grumpy teens) is Time Ride, the award-winning 5D cinema, where you can travel back in time a few hundred years, through medieval Vienna, and take part in the Turkish siege in 1683.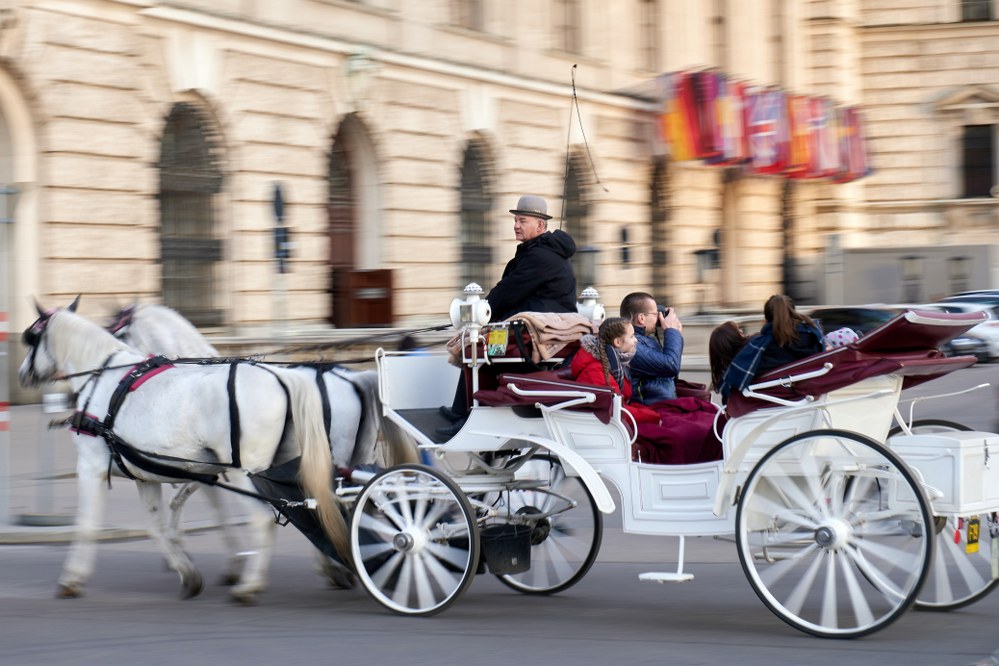 The number of unique family attractions goes on – with night tours at Vienna Zoo, water slides at the Therme Wien, the Museum of Illusion, the puppet theatre, and the Zoom Children's Museum where kids explore with all of their senses. If you are on a budget, check out the many free and cheap activities in Vienna in the summer – check out the city's holiday game pass, which gives kids free/cheap entry into many attractions all summer, and visit the Rathausplatz for free movies and concerts.
Naturally, Vienna is well known for its beautiful castles, such as Schönbrunn where the kids can dress up as emperor and empress and Durnstein, which can be reached by taking a boat cruise down the River Danube. Make sure you sample as many cakes and strudels as possible as Austria's pastries and sweet dishes easily rival those of the French! Probably the most famous delight is the Sachertorte, a dark rich chocolate cake created by Franz Sacher in 1832. A great way to experience the Viennese coffee house culture and sample this Viennese delicacy is by visiting one of the Sacher cafés.
4. Berlin, Germany
Berlin might not be the first destination that springs tonight when you think about a city with the kids. Yet the city has an abundance of parks, bike paths, creative playgrounds, lakes, and kids-friendly attractions. Thanks to the capital's comparably small population queues for sights are usually short. Tickets are also pretty affordable and nowhere near the whopping prices you pay to get into some of the UK's many attractions.
Some sights, of course, are a little too emotionally wrenching for young kids, but if you want to teach the kids about the holocaust, there are some more child-friendly options: The Anne Frank Museum and the interactive DDR museum are good places to educate the kids about that part of German history whilst keeping their minds engaged. Older kids, of course, will be fascinated by the many historic sites Berlin has to offer, from the Brandenburg Gate and Reichstag to the surviving section of the Berlin wall (the "East Side Gallery"). Don't forget to explain about the meaning of the stumbling stones found everywhere in Berlin, placed to remember the tragic death of a former Jewish resident.
You might not want to "waste" your time shopping on a city trip with your kids, but the KaDeWe, Germany's largest department store, is an experience in its own right. It is the second largest department store in Europe after Harrods in London – and it can truly rival its UK counterpart with regards to luxury fashion and gourmet food on offer. Other indoor options include Legoland, which is a good half hour walk from the KaDeWe and the Labyrinth Kindermuseum near the Brandenburger Tor.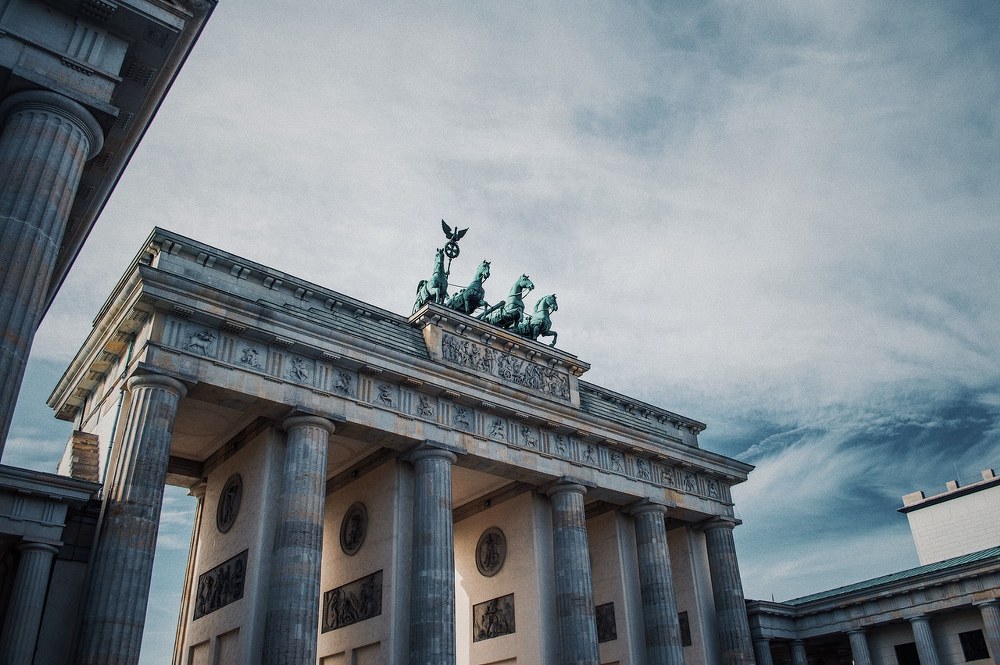 If you and the kids want to stay outdoors, head to the most famous park in Berlin, the Tiergarten – it is bang in the centre of Berlin, so great for a picnic or a leisurely walk in between sightseeing. Another fabulous option is a trip to the Wannsee lido, which has waterslides, traditional hooded beach chairs and 1,275 m of sandy beach! You can also go for a stroll, hire rowing boats, or visit the playground or cafés at the Wannesee lake. Other outdoor options include Berlin Zoo and the Tempelhofer Park, the former site of Berlin's airport.
5. Stockholm, Sweden
Sweden is well-known for its family friendly attitude and is possibly the most child-friendly country in Europe. Public transport for kids is excellent and free if you have a pushchair with you. Most museums, events and attractions let young children in for free.
Many of Stockholm's family attractions are located on Djurgården island, including the Vasa Museum, which displays the only 17th century ship ever recovered almost fully intact. It is hugely impressive, and kids of all ages will be in awe at the sight of the perfectly restored vessel. Nearby is Skansen, an open-air museum and zoo showing the way of life in different regions of Sweden before the industrial area. Here, your kids can not only learn about Swedish culture and the way Swedes lived in times gone by, but also admire Nordic wildlife and the small animals in the children's zoo. If that's all too much culture and history for your little ones, head over to Gröna Lund, a classic theme park with roller coasters and other rides.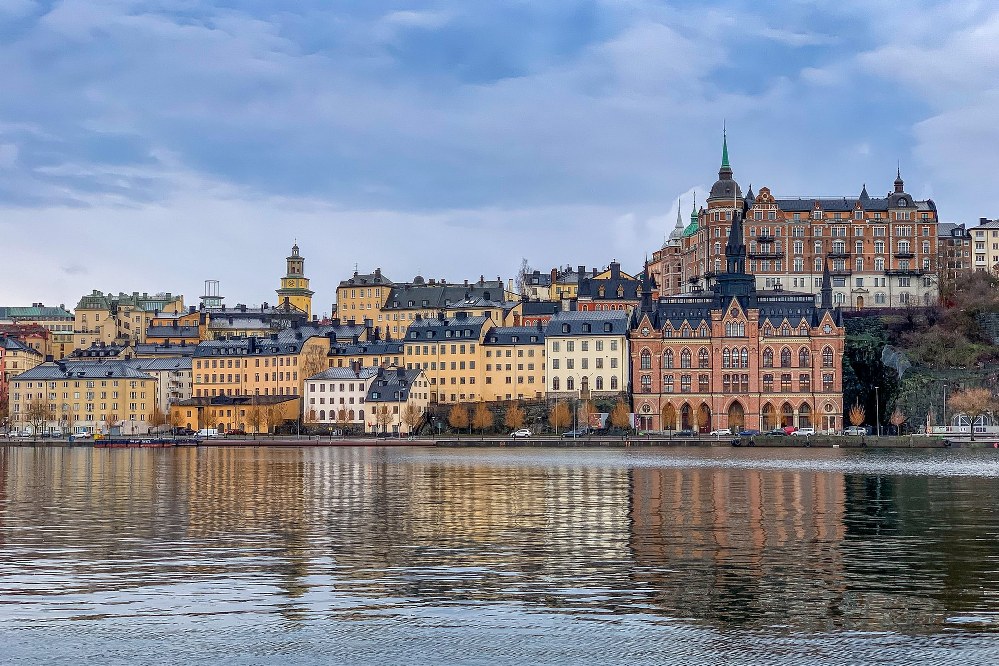 Another attraction located on the island of Djurgården, is Junibacken. The kids friendly museum and cultural centre is devoted to bringing Swedish literary characters to life. Let the kids play in the Pippi Longstocking house, ride the story train, and go to the theatre where Swedish tales come to life. If your kids are hooked, they can purchase a book from Sweden's largest bookstore here.
Seeing the archipelago, a cluster of thousands of little islands extending 80 km east into the Baltic Sea from Stockholm, is a must! Take a cruise from the city with lunch or dinner, or, for a more budget friendly option, a public ferry from the city to the outer islands. Since the capital of Sweden consists of 14 islands, there are plenty of beautiful beaches, where you can sunbathe and splash about – for example, the popular Strandbad Tanto on Södermalm island. Just beware that swimming might be uncomfortable even in summer as the Baltic Sea doesn't get much warmer than 20 degrees Celsius here.
Stockholm is quite pricey compared to other cities, but there are ways to save if you don't want to splash out. Parks, some museums, and walking tours of the city are free. Lunch buffets are delicious and a lot cheaper than sit down dinners and accommodation is actually reasonably good value for money – certainly compared to London.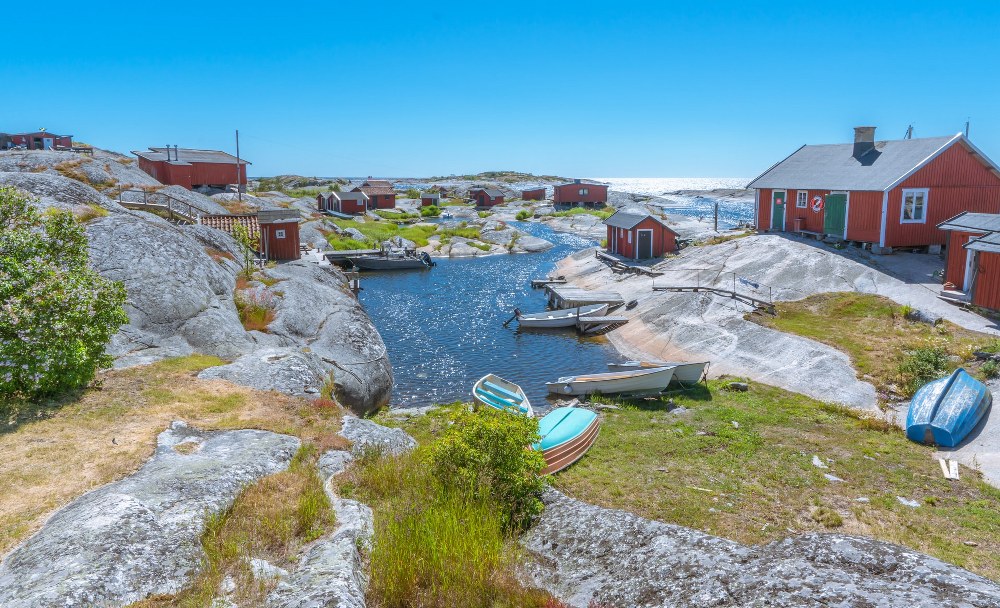 A city trip with kids is a unique experience that allows you and your children to relax, get acquainted with a new culture, meet interesting people, and expand your horizons. If you have the time and fancy the idea of covering several cities on your trip, book convenient and eco-friendly train tickets with Rail Ninja. So, what are you waiting for? Pack your bags and start your adventure.