There is something very freeing about camping and caravanning holidays. You can pack everything you need into your car or caravan, you can travel anywhere you would like to (within reason), and they make good value family holidays, too, if you are a single parent on a budget. As well as saving you hotel costs, you can also enjoy a modicum of privacy. The main downside is that tents and caravans can be cold and not always suited for single parent holidays in the UK. That is unless you are smart about how to stay warm. So, check out some of Single Parents on Holiday's tips and tricks for keeping the chill out on your next trip:
1. Invest in quality sleeping bags
Always invest in good quality sleeping bags so that you and your children are cosy and warm at night. Consider the time of year you are going camping. You could buy all-season sleeping bags, of course, but you might still need warmer ones in winter. Material matters: A down-filled sleeping bag is the warmest option but useless when wet, so not a good choice if your little ones are accident prone or your tent is leaking. Synthetic materials on the other hand are cheaper, non-allergenic, and keep you warm even when it is wet. When you buy, check the season or comfort rating, which indicate what time of year or temperature the sleeping bag is intended for. Ensure kids sleeping bags are padded and thick enough to keep them comfortable as well as warm, but at the same time not too big or roomy or you will lose warmth.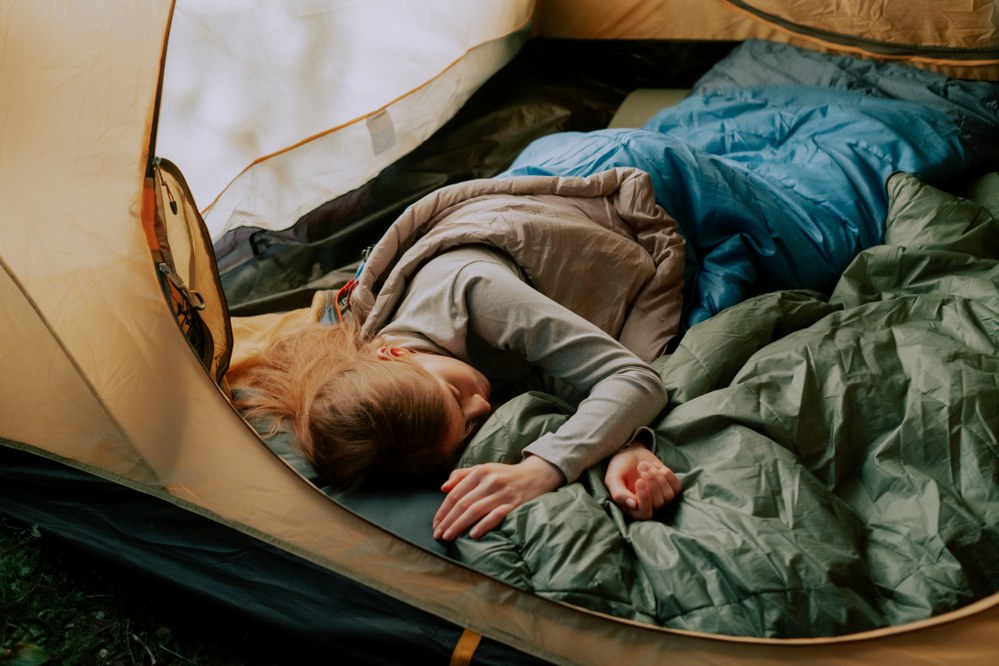 2. Don't skimp on sleeping mats
Camping mats bring both extra comfort and warmth, especially in the winter months. Sleeping directly on the ground isn't much fun for anyone, and the cold ground will invariably give you the chills and any insulation achieved inside your sleeping bag will be lost. Sleeping mats are as essential as sleeping bags, so don't save on these items. Foam mats do a good job, but if you want to push the boat out, get inflatable mats for maximum comfort.
3. Take a camping heater
An electric camping heater can be a godsend when you really feel cold and means you don't need to limit your camping holidays to summertime. Safety is crucial when it comes to choosing the right camping heater. When you travel with kids, you should make sure that the heater has a cool outer housing to prevent burns. It should also turn off automatically when overheating, have a thermostat, and be a small portable size. Heating output is also something to be considered. It's easy to be tempted to buy the heater with the highest output, but beware that if the output is too high, you won't be able to run many other appliances at the same time, and it might trip the main power source.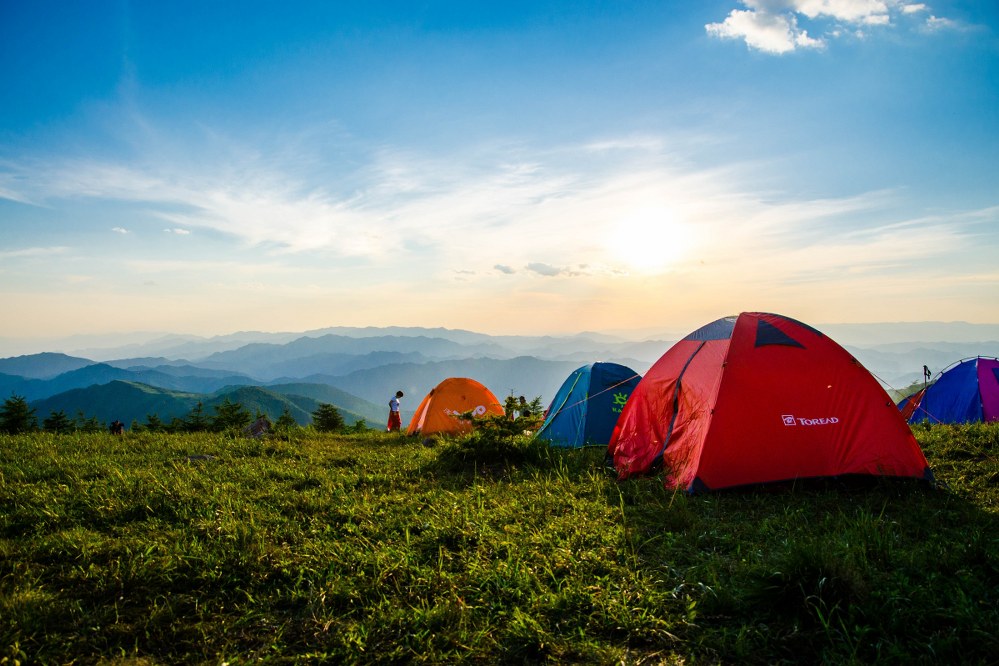 4. Keep safe whilst keeping warm
As well as sleeping in comfort, knowing that your tent or caravan are warm, you will also want to ensure your family are safe. If you have been on a caravan or camping holiday with kids before, you will know of the dangers of tightly sealing your vehicle or tent whilst running a camping heater. Inhaling odourless carbon monoxide gases when camping or caravanning can have dire consequences, but sleeping with a caravan window open, or a tent flap folded back, is anything but ideal. Instead, your caravan or tent should have venting systems that allow for air circulation to occur without subjecting your family to a cold draught. Always read the manual including the warning signs of any inside heaters that you might be tempted to buy and only operate them in a tent or caravan with a venting system, or any warmth that you create will go out of the window.
5. Consider a firepit
Chances are that if your bedding is dry, and your caravan or tent is free from damp, you may be able to enjoy your home away from home without a heater at all. In that case an external source of warmth, such as a portable firepit, can be used to ensure that everyone is toasty and warm before they get into bed. The residual heat from sitting next to the firepit should be enough to warm up your bedding, and keep you all blissfully cosy all night! Firepits are wonderful places to sit by while you eat, chat, and enjoy your evenings, offering both a source of heat and light. If you love the idea of a firepit, you could get one and continue using it at home. There are plenty of buying choices for patio firepits in the UK.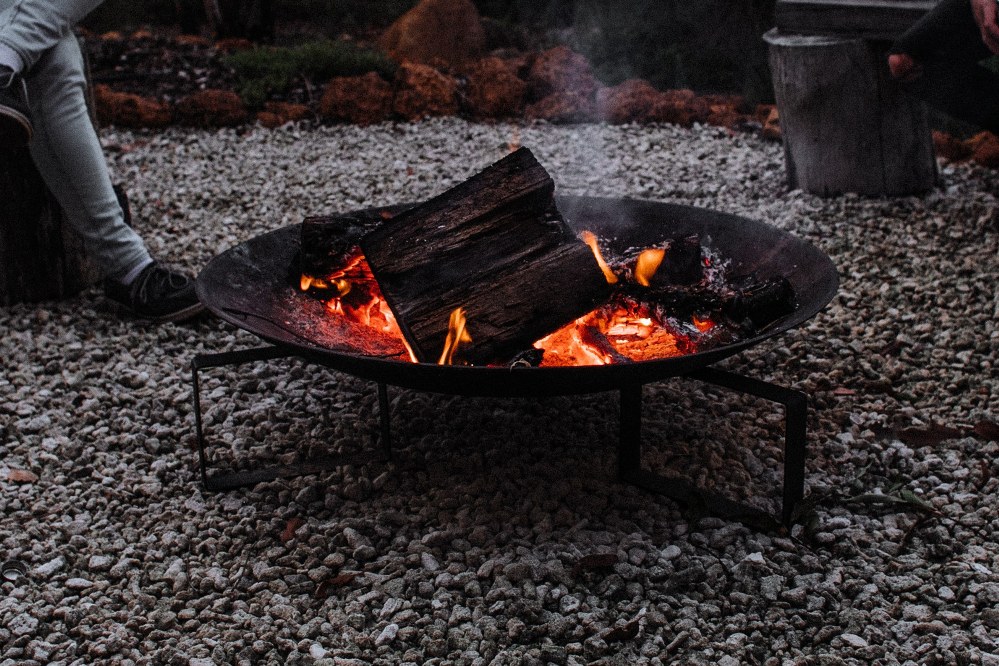 6. Dress for camping
Layering up is a great way of keeping warm.  Pack a few thin base layers (thermals or similarly moisture-wicking garments), mid-layers for the really cold days, and an outer layer, which is waterproof – just like you would for single parent ski holidays. Clothes should always be breathable, quick drying and insulating to ensure you and the kids keep warm. Cotton is unsuitable, whilst wool and synthetic materials are ideal.
Just beware not to dress too warm at night. You can wear socks, a hat and one or two layers in your sleeping bag, even gloves – but avoid putting on too many layers on your core as your body is your furnace and will keep the sleeping bag warm.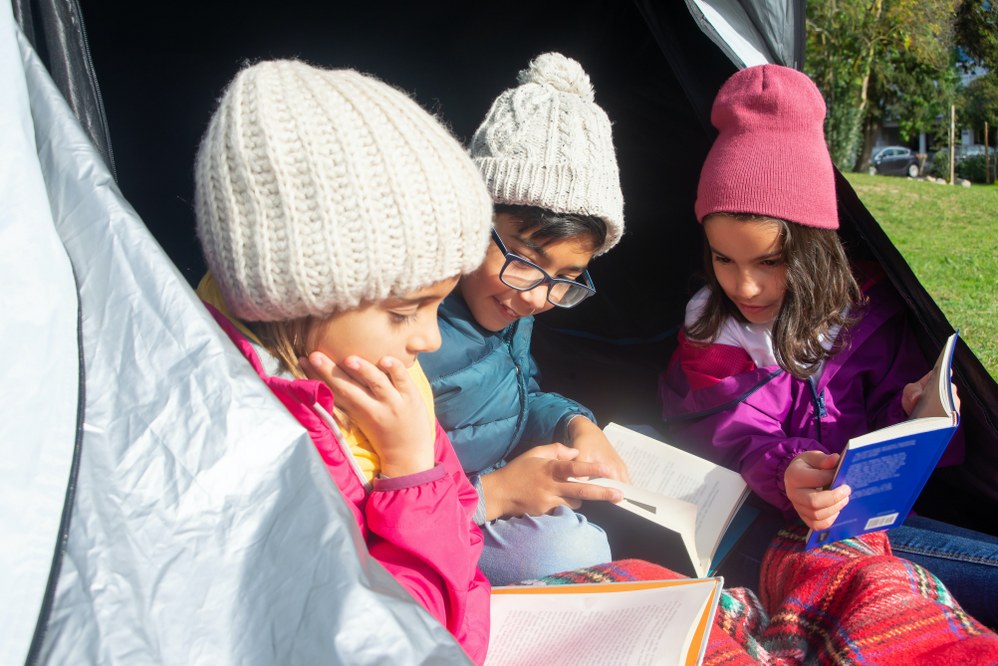 7. Keep your hands and feet warm
Our extremities often feel the cold first. A small and inexpensive way to keep warm, especially if you suffer from poor circulation or low blood pressure, are hand and toe warmers. These small air-activated heat packs can be slipped into boots, socks, gloves or sleeping bags and provide up to 10 hours of continuous warmth. They adjust to your body temperature, so you won't break out in a sweat. We have tested these on many single parent ski holidays and found that if your hands and feet are properly warm, you won't feel cold.
8. Take the right tent
If camping in winter is something you are considering, don't take your big family tent. Instead opt for a smaller tent as it will be much easier to heat, and keep the warmth in. Go for a canvas or polycotton tent as these will be better at minimising heat loss.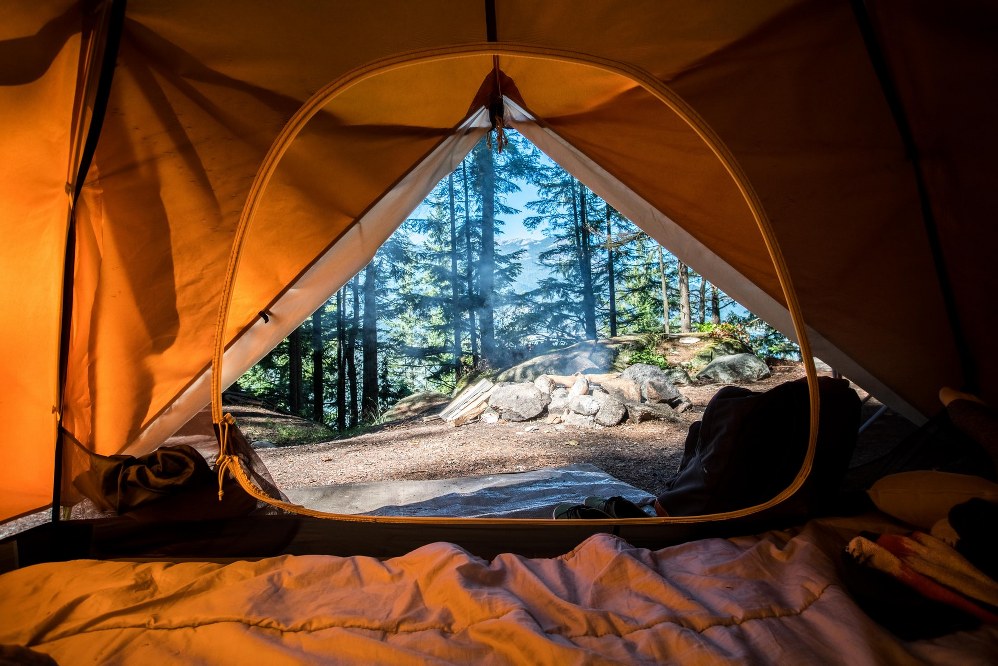 9. Hot water bottles
Hot water bottles are, for many people, a fondly remembered delight from winters in their youth, before heating systems became more efficient and double- and triple-glazing became standard. But the heating capability of water is neither old-fashioned nor inefficient. Water's thermal capacity – the ability to stay hot for a long time – is one of the highest of all common household materials, able to retain heat for hours, slowly releasing it over that time. This makes a hot water bottle an energy efficient method of keeping you and the kids warm in cold nights. In small tents and caravans, you can even place large containers of hot water in each corner to work like make-shift radiators – and the larger the water container, the longer the heat will take to dissipate.
10. What to drink (and what not)
Alcohol might make you feel all warm inside, but it's been scientifically proven that it lowers your body temperature and increases the risk of hypothermia. So having a beer or a glass of vino before bed is going to increase your chances of feeling the chills at night.
If you are cold, having a hot drink will warm you up. Coffee and black tea are a good choice, not because they are warm, but because they stimulate your metabolism. There are also many herbal teas known to get your blood flowing and warming you up as a result. Ginger tea (or a raw piece of ginger if you can stomach it), chai, turmeric, ginseng, cinnamon, and Oolong teas all have a warming effect on your body.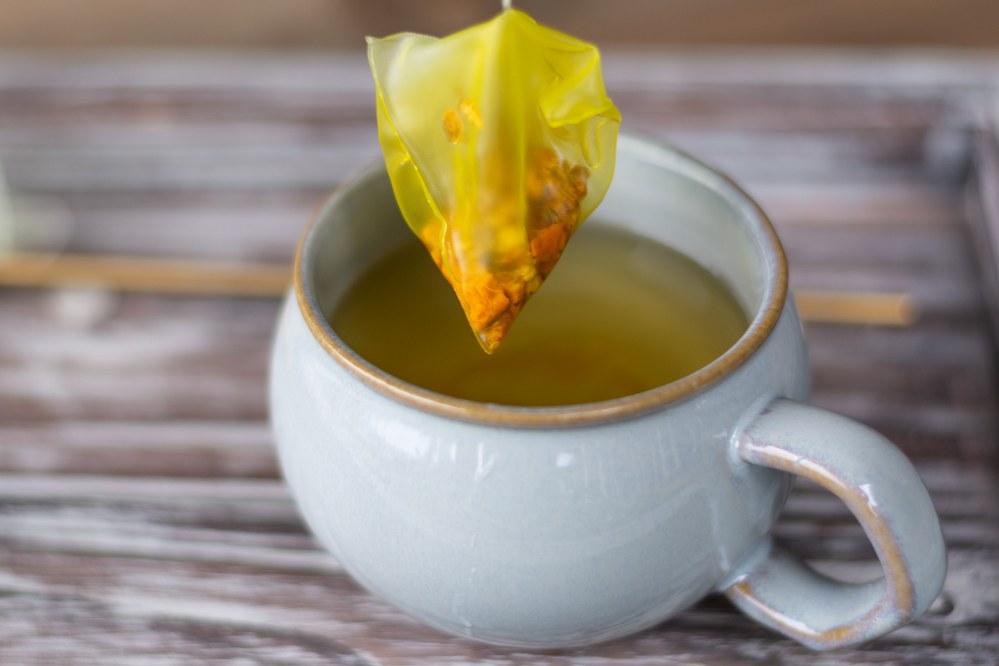 Staying warm can mean the difference between a miserable and a successful caravan or camping holiday. So, if you want to ensure you and the kids have an enjoyable experience, make sure you buy and pack the right gear and accessories before you set off on your family adventure. With the appropriate bedding, clothes, and kit staying warm is really not that hard to achieve!